Tyrian White Case: Imran Khan asks IHC to dismiss plea for being inadmissible
The Pakistan Tehreek-e-Insaf Chief has submitted his reply before the court on plea seeking his disqualification for not disclosing Tyrian White as his daughter in his nomination papers.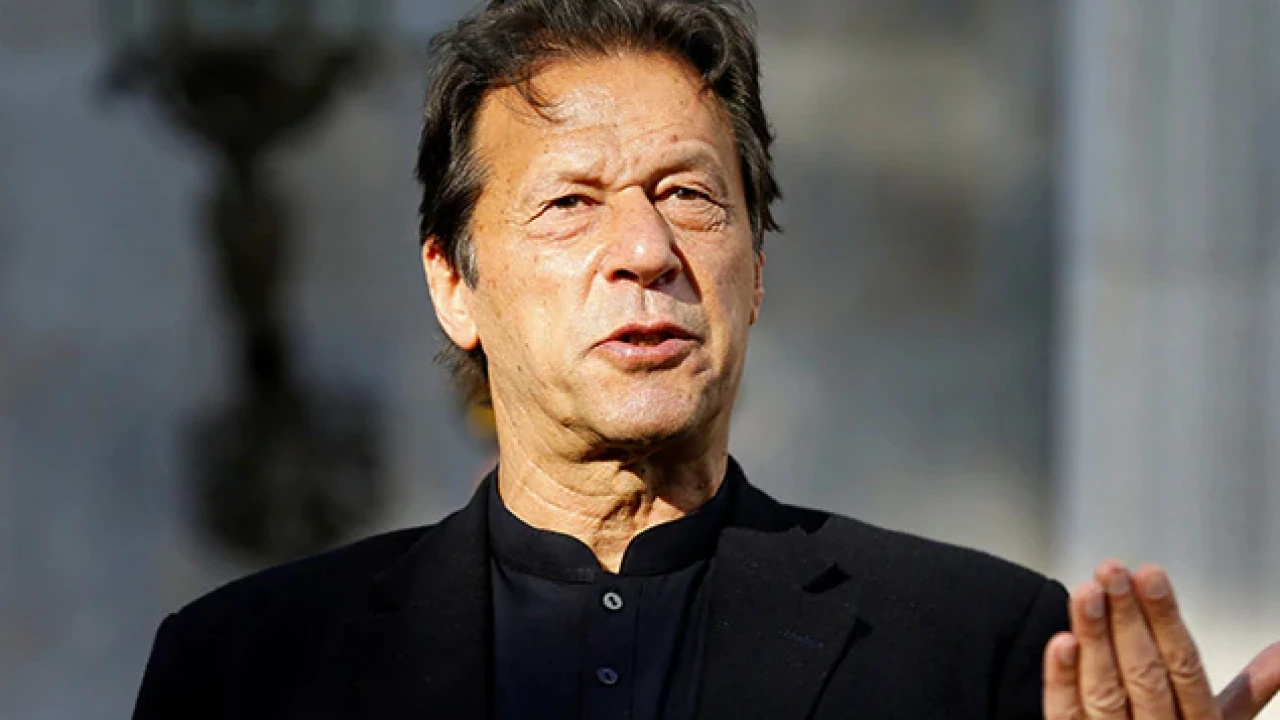 Islamabad: Pakistan Tehreek-e-Insaf (PTI) chairman and former Prime Minister Imran Khan on Wednesday asked the Islamabad High Court (IHC) to quash a petition seeking his disqualification for covering his alleged daughter Tyrian White's name in the nomination papers.
Imran Khan made this request through his counsel through his counsel before the court after IHC Chief Justice Aamer Farooq gave another opportunity to him to submit reply in the case last month.
Khan in his reply contended that the petition was not maintainable as he was not holding any public office. The reports suggested that the IHC had already quashed an identical petition against him. The PTI Chief objected to the IHC bench seized with the hearing of the case, submitting that Justice Aamer Farooq could not hear the case as he had recused himself from hearing the identical case in 2018.
He submitted that four judges of the high court also recused themselvess from hearing of the case.
The PTI Chief also said that the petitioner should approach the relevant forum as the high court could not review it.
Mohammad Sajid, the petitioner, filed the petition and submitted that Khan did not disclose his daughter Tyrian White in the nomination papers. He asked the court to disqualify him over concealing the said fact under Article 62 (i)(f).
On the last hearing, Advocate Salman Aslam Butt presented an additional document containing a declaration of Nov 18, 2004, by Jemima Goldsmith, the former wife of Mr Khan, regarding the guardianship of Tyrian White.
"I made this declaration in support of the petition of Tyrian Jade Khan White to have Caroline White (sister of Ana-Luisa Sita White, the mother of Tyrian) appointed as guardian for Tyrian" read the declaration submitted by the counsel.
It also said that Jemima had refused to take up the guardianship of Tyrian Jade and suggested the name of Caroline White for it.
It also revealed, "I declare under penalty of perjury that the foregoing is true and correct and that this declaration was executed this 18th day of Nov 2004 at London, England,".
He pointed out that Mr. Khan did not marry Ana-Luisa (Sita) White, the daughter of the late American business tycoon Lord Gordon White, after her father threated that he would not give a penny from his inheritance to them if they tied the knot.
The petitioner submitted that Ana-Lisa, who died in 2004, nominated Jemima as guardian of her daughter
He stated that Jemima Goldsmith had been the spouse of Imran Khan while the concealed facts stood confirmed by a judgement of paternity rendered by a superior court in California in favour of Sita White where it was held that the respondent (Imran Khan) was the father of Tyrian Jade."