'Minus Imran through vote,' says Sanaullah bashing PTI Chief over IMF deal 
The PML-N has started its countrywide campaign-led by Maram Nawaz for the upcoming general elections from Bahawalphur district.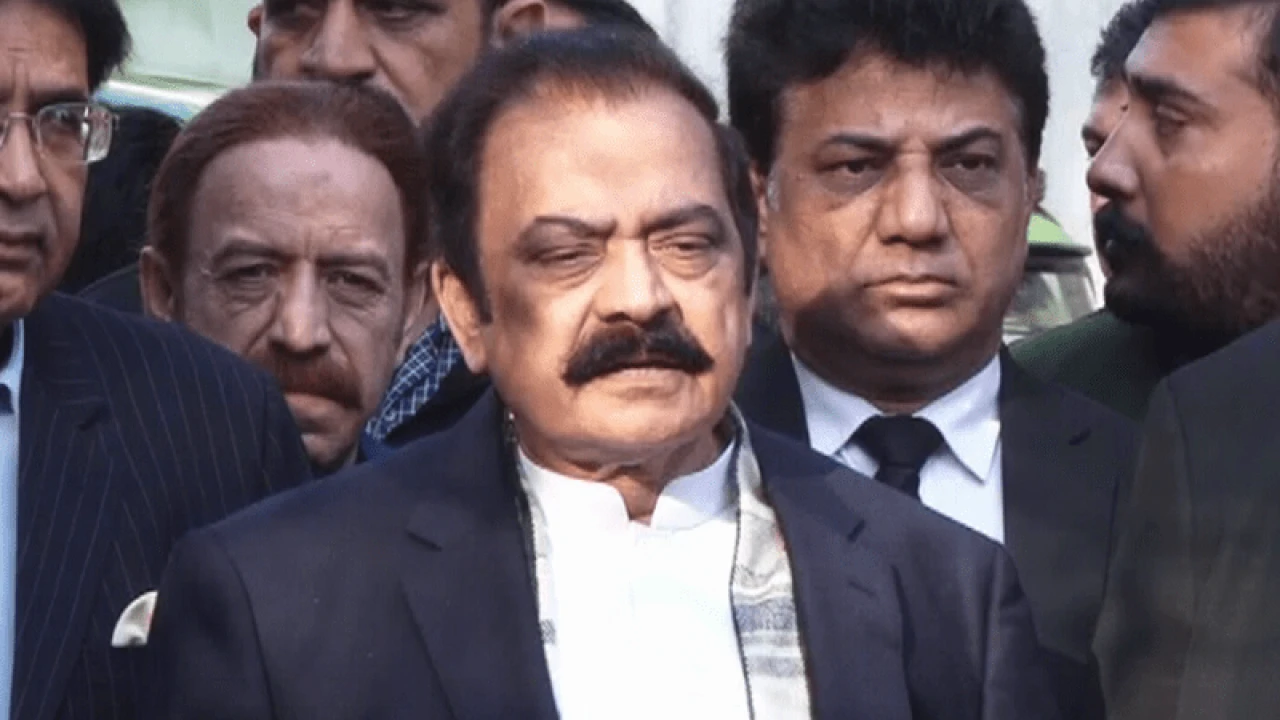 Bahawalpur: Pakistan Muslim League-Nawaz (PML-N) Interior Minister Rana Sanaullah on Wednesday bashed Pakistan Tehreek-e-Insaaf (PTI) Chief Imran Khan over his International Monetary Fund (IMF) deal during his tenure, alleging that he led the country to the worst economic crisis.
"Inflation, unemployment and terrorism will fall down in near future," said Rana Sanaullah, adding that there was a party which was making false claims that it had hug popularity.
"He used to say that he would bring a sea of people on Nov 26," he lashed out at Imran Khan, without naming him.
Calling the PTI chief "a man of bad-luck", Rana Sanaullah urged the people to know about it and try to recognize the truth. He was addressing the party's convention in Bahawalpur. The convention is the begining of the PML-N's campaign for the next general elections. Federal Miniser for Information and Broadcasting Marriyum Aurangzeb also addressed the workers.
بہاولپور: وفاقی وزیر اور مسلم لیگ ن پنجاب کے صدر رانا ثناءاللہ تنظمی ورکرز کنونشن سے خطاب کر رہے ہیں https://t.co/q2N8yvnEzu

— PML(N) (@pmln_org) February 1, 2023
PML-N Senior Vice President Maryam Nawaz, Federal Minister for Informatin and Broadcasting Marriyum Aurangzeb and other PTI leaders were present there in Bahawalpur.
He vowed that they were determined to minus him [Imran Khan] from the national politics, saying that he could lead the nation and he country to any big crisis.
The Interior Minister asked the people to run campaigns for the PML-N and to minute this curse [PTI] everywhere. He urged them to even focus the union councils that if a group 30 people at the UC level then there would be a change.
"Every individual should play his/her due role to get rid of this cursed party," said the PML-N leader while asking the people present there to raise their hands.