LHC declares fuel adjustment charges in electricity bills as illegal
The court has directed the authorities concerned to provide subsidy to the domestic consumers up to 500 units in the electricity bills.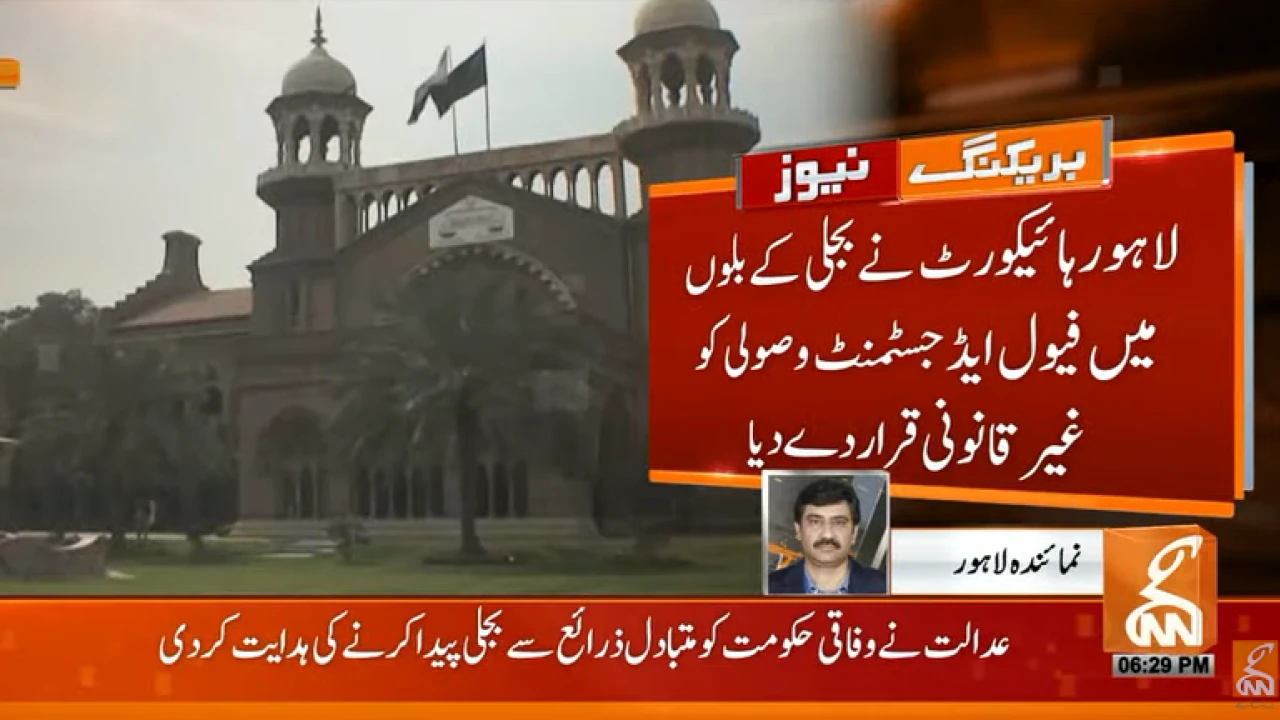 Lahore: The Lahore High Court on Monday declared Fuel Adjustment Charges in the electricity bills as illegal and directed the relevant authorities to subsidize upto 500 units for the domestic consumers.
Justice Ai Baqir Najfi announced the verdict reserved last year in October after more than 3500 petitiners approached the court challenging collection of fuel adjustment charges in the electricity bills.
Justice Najafi directed the federal government to use alternative resources to produce cheap electricity, so the domestic consumers could be not burdened.
لاہور ہائیکورٹ نے بجلی کے بلوں میں فیول ایڈجسٹمنٹ وصولی کو غیر قانونی قرار دے دیا#lahorehighcourt #BreakingNews #GNN pic.twitter.com/e4ig0BUBoO

— GNN (@gnnhdofficial) February 6, 2023
The court also held that collection of quarter tariff was illegal, declaring change of tariff without hearing the consumer was against the law.
The judge directed the authorities to produce electricity through other resources including solar panels. The judge also directed NEPRA to take action against overcharging.
The petitioners through their counsels asked the court that they had already been under huge burden of sky-rocketing inflation and the authorities imposed fuel adjustment charges on them. They asked the court to set aside the increase and declare it as illegal and unlawful.
Ends/