Nawaz Sharif will address next convention at Dhobhi Ghat: Rana Sanaullah
The Interior Minister has reiterates to hold Imran Khan accountable, saying that he will be arrested and sent to jail.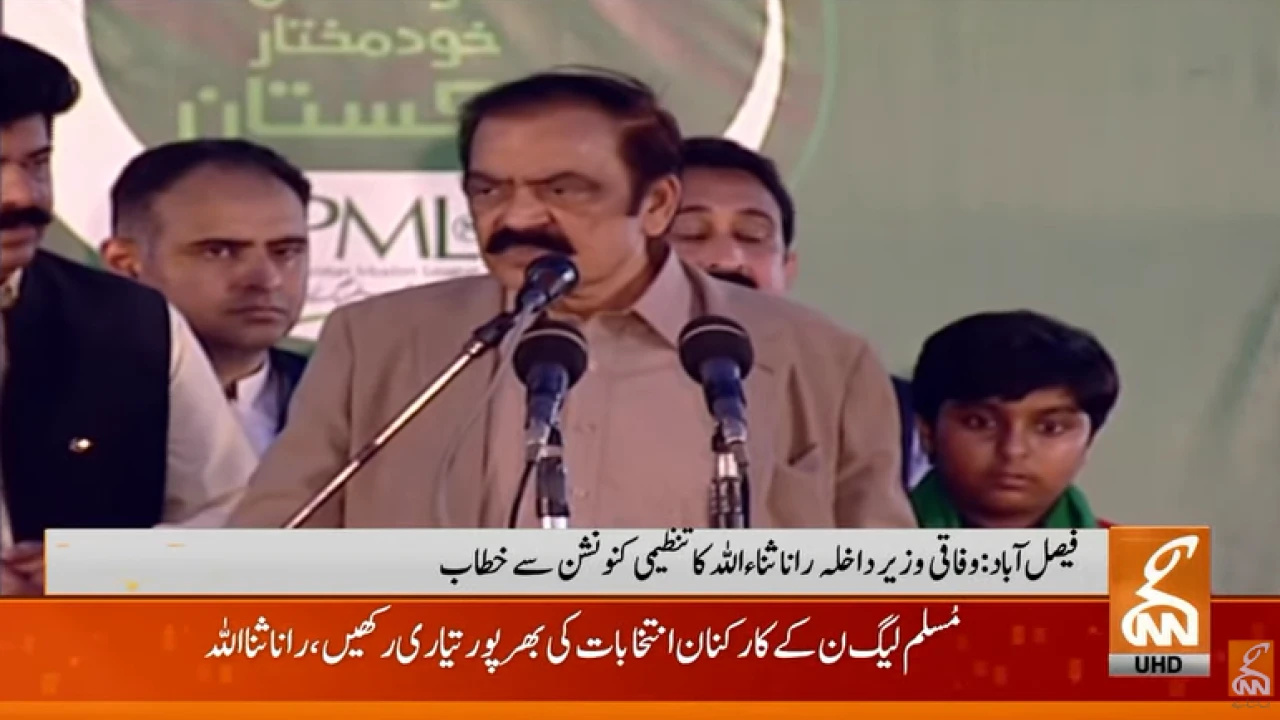 Faisalabad: Pakistan Muslim League-Nawaz (PML-N) Punjab President and Interior Minister Rana Sanaullah said that Nawaz Sharif would address the next convention to be held at Dhobhi Gaat in Faisalabad.
"Nawaz Sharif will come to Pakistan and PML-N will also win the next general elections," said rana Sanaullah while addressing the convention in Faisalabad on Friday.
He said they would hold Imran Khan accountable.
"You will be held accountable for what you did with the country," said Rana Sanaullah, hinting at arrest of the PTI Chief.
"You [Imran] will also be arrested and sent to jail," said the PML-N leader.
The Interior Minister claimed that the decision of Faisalabad would be the decision of Punjab