Imran appeals LHC CJ to form judicial commission on Zille Shah's death
The PTI Chief has asked the Election Commission of Pakistan to get resign from Punjab Interim CM, IGP, raising questions over police torture on his party's rally.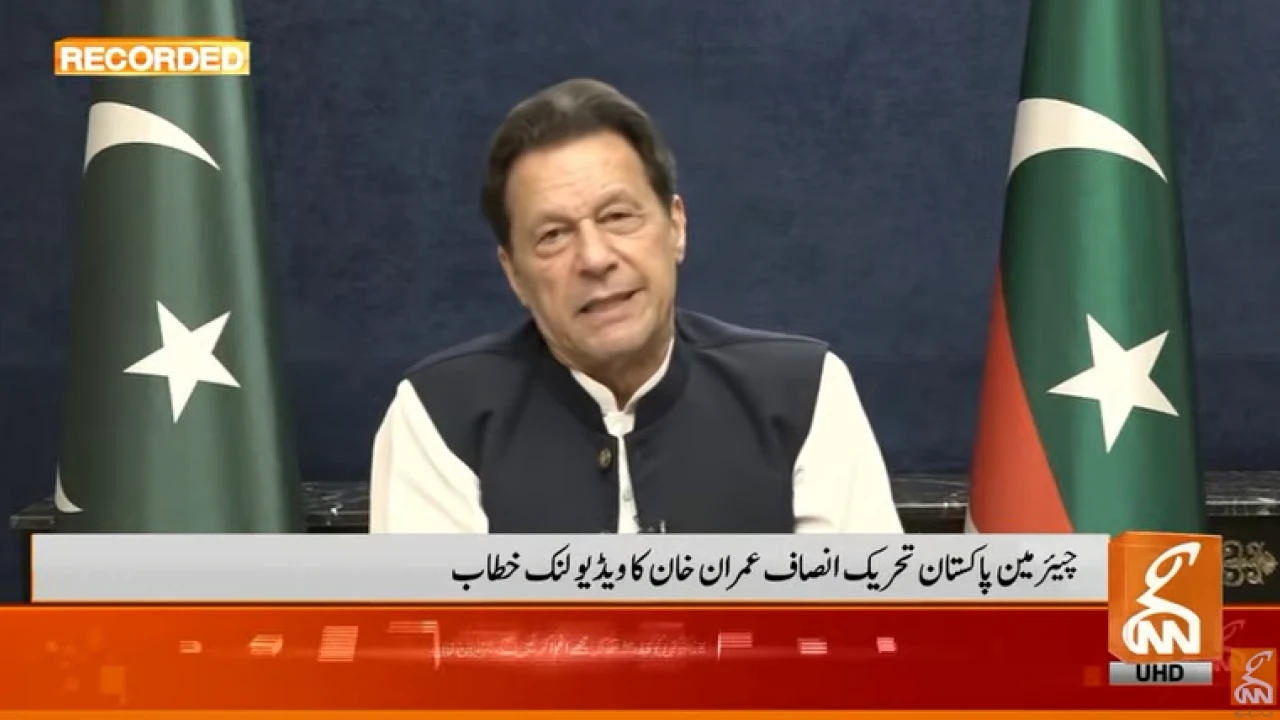 Lahore: Pakistan Tehreek-e-Insaf (PTI) Chairman Imran Khan reacted to the joint press conference of Punjab Interim Chief Minister Mohsin Naqvi and IGP regarding death of Ali Bilal alias Zille Shah, saying that "they lied openly before the public".
Imran Khan appealed to LHC Chief Justice to form a judicial commission for investigation into the matter of Zille Shah's murder.
Khan also deamnded resignation of Punjab Interim Chief Minister, IGP and others, holding them responsible for violence against his party workers on the rally day in Lahore, and for murder of Zille Shah.
"I ask ECP to get resignation from the Punjab Interim CM, IGP and others, because it is the ECP which appointed them but unfortunatley they are not neutral," said Imran Khan.
"I also demand resignation of pyschopath--he is behind the torture and cover up," said the PTI Chief.
Imran Khan said he saw different pictures of Zille Shah on the social media after he lost his life in the police custody.
"I never felt pain before what I felt for Zille Shah," said PTI Chief Imran Khan while regretting over his brutal death.
He said, "Zille Shah was subjected to torture and he was left on the roadside from where a PTI worker took him to Services Hospital,".
"There had been 60 places on his body where he was subjected to torture," said Imran Khan, adding that "A baghal bacha [the son] of Zardari was made the interim Punjab Chief Minister.
He also lashed out at Punjab IGP and the CCPO ," said Imran Khan, regretting over the approach of the Punjab interim CM and IGP.
He said the police is responsible for security and protection of the citizens.
"Today they addressed a press conference and said that Zille Shah was killed in road accident," said Imran Khan, adding that "it was cover up and it was not for the first time,".
He regretted that he was booked in the murder of Zille Shah and today it was said that he was killed in the road accident.
Khan also explained the torture on the body of Zille Shah, regretting over the statement of IGP that they would bring a witness to the court to testify on this issue.
He regretted over prevailing injustice with the poor masses, saying that the victims are booked in the cases.
"In Pakistan, weak people are being booked. There is law of jungle in the country. I have been booked in 80,000 cases," said the PTI Chief, pointing out that efforts are being made to change the evidence.
The PTI Chief said that they [the coalition partners] fear of him because they knew that public would come out.
"Absconder [Nawaz Sharif] is sitting in London and he has no interest in Pakistan and makes decisions from there," said Khan, pointing out that Maryam Nawaz asked them to declare Zillle's murder as a road accident.
"I will continue to fight against these people for Pakistan until the last blood my life," said PTI Chairman Iman Khan, regretting again and again over brutal murder of Zille Shah.
"Remember the faces of these people who tell a lie," said Khan, criticizing IGP.
Holding ECP responsible over the brutal murder of Zille Shah, Khan said that how interim government could bring back those officers who were transferred from here in Punjab.
He asked the ECP to take action otherwise it would be held responsible for what he said 'these beasts sitting in the power' would do in future.
Imran also asked the judiciary for dispensation of justice, saying that judiciary was entrusted the main responsibility. He also asked the lawyers to stand up for rule of law.