Court accepts Imran's exemption plea in Toshakhana case
Court adjourned the hearing till April 29.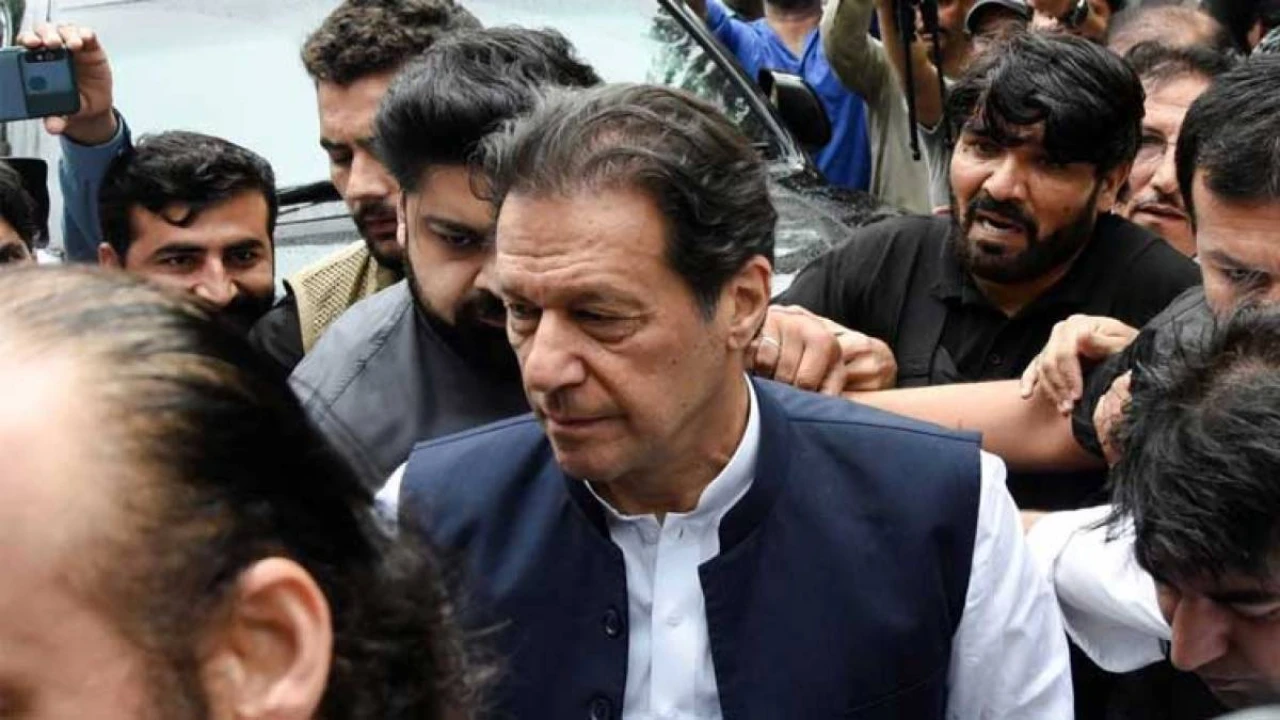 Islamabad: District and Sessions court in Islamabad Thursday accepted Pakistan Tehreek-e-Insaf (PTI0 Chairman Imran Khan's appeal for exemption from attendance today in the Toshakhana case, GNN reported.
According to details, Additional Sessions Judge Zafar Iqbal, heard the Toshakhana case against Imran Khan in the presence of Imran's lawyer Khawaja Haris.
Imran Khan's lawyers filed a plea for exemption from PTI chairman's attendance today and stated that strike in Islambad bar is still going on for past three days.
On this, state lawyer Amjad Pervaiz said: "Imran Khan is not involved in the lawyers' strike, if the accused lawyers were on strike, then he should have been in the courtroom," adding that at the stage of the trial, the presence of the accused in the courtroom is required.
Responding to which Khan's lawyer Khawaja Haris said that his client's life is at risk, the government has withdrawn his security.
"Chief Justice of Islamabad High Court (IHC) has asked for a report on the withdrawal of Imran Khan's security. He is not present in the court due to security concerns," Haris stated.
The lawyer added that PTI chief can also appear in the court through video link, so the request for exemption from the presence should be approved, however, others will continue the court proceedings.
On the arguments of the lawyers, the judge inquired that they should tell about the court hearing through joint consultation. Imran's another lawyer Faisal Chaudhary said that the hearing of Toshakhana should be held after Ramadan, as there is no point to rush.
The judge instructed the parties to consult as the court is hearing the case at 8:30 in the morning.
Khawaja Haris proposed to adjourn the hearing for two weeks, on which the court adjourned the further hearing till April 29 and accepted Imran Khan's request for exemption from today's attendance.