PDM expresses lack of confidence in SC three-member bench hearing elections delay case
The sources privy to the development say that the PDM leaders in their huddle with PM Shehbaz in the chair has decided to boycott the bench hearing the case.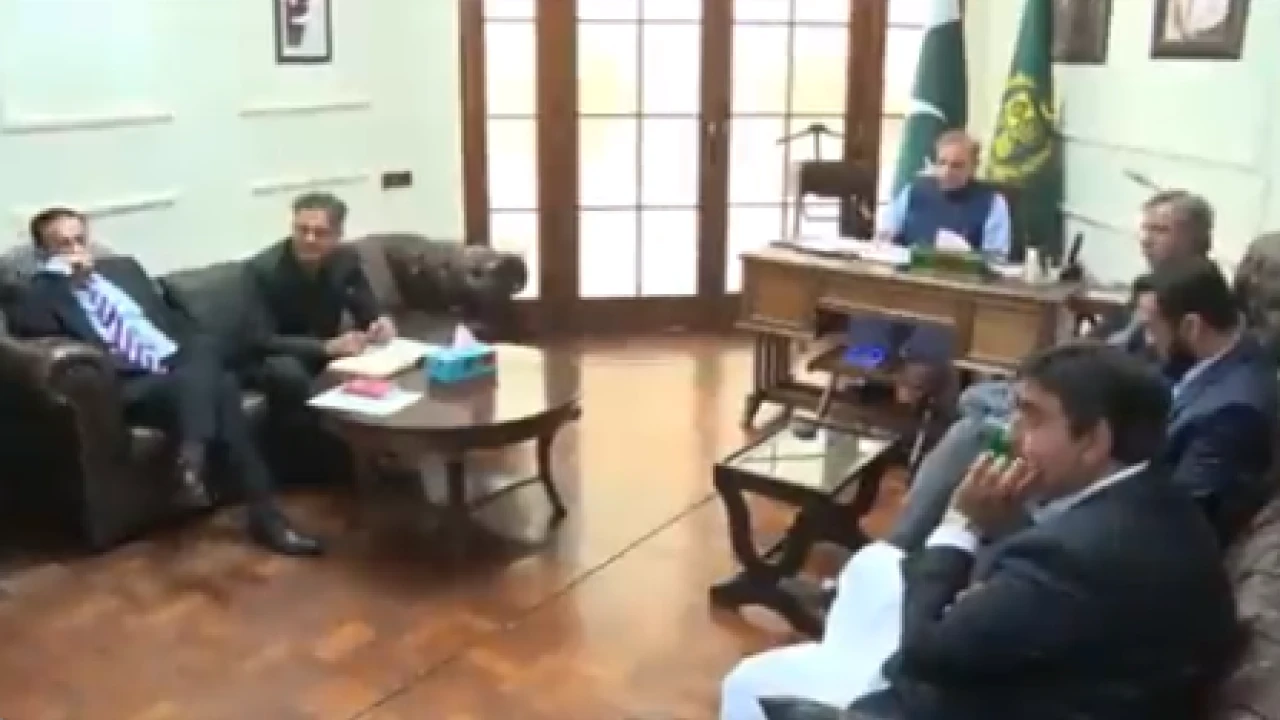 Lahore: The Pakistan Democratic Movement—the ruling coalition—expressed their lack of confidence in the Supreme Court three-member bench headed by Chief Justice Umar Ata Bandial hearing the petitions challenging delay in the Punjab and Khyber Pakhtunkhwa elections.
The coalition partners made this decision in a huddle with Prime Minister Shehbaz Sharif in the chair at PML-N Secretariat in Model Town in Lahore.
"We don't have trust on three-member bench of the Supreme court," said the coalition partners in the declaration issued after hours long deliberation.
حکومت میں شامل جماعتوں کے اہم مشاورتی اجلاس میں اہم فیصلے

حکمران جماعتوں نے چیف جسٹس کی سربراہی میں سپریم کورٹ کا تین رکنی بینچ پر عدم اعتماد کا اظہار کر دیا

تین رکنی بینچ پر اعتماد نہیں ہے، حکمران جماعتوں کا اعلان pic.twitter.com/CSYleuDUtV

— PMLN (@pmln_org) April 1, 2023
The PDM also backed the recently done legislation on the Supreme Court and other issues.
It said, "The unidirectional approach of justice towards the general public will end with the implementation of proper legislation,".
The parliament, it said, clarified its position on Article 184 (3) of the Constitution, making it clear that parliament is the supreme and everyone should respect its mandate.
اجلاس کا پارلیمنٹ کی حالیہ قانون سازی کی بھرپور تائید اور حمایت کا اعلان

قانون سازی سے عوام الناس کے ساتھ یک طرفہ انصاف کی روش کا خاتمہ ہوگا

پارلیمنٹ نے قانون سازی کے ذریعے آرٹیکل 184 (3) سے متعلق اپنی رائے واضح کردی ہے

— PMLN (@pmln_org) April 1, 2023
The PDM leaders also hoped that President Alvi would not become hurdle in the way of the legislation by staying away from his political affiliation.
Besides deciding reference against the CJP and two other judges of the top court, the PDM leaders urged the top judge to end the impression of special treatment with Pakistan Tehreek-e-Insaf (PTI).
Pakistan Muslim League-Nawaz (PML-N) supremo Nawaz Sharif also took part in the huddle through the video link from London. He expressed complete mistrust on the three-member bench of the Supreme court hearing the elections delay case.
تین رکنی بینچ سے انصاف کی کوئی توقع نہیں ہے، تین رکنی بینچ میں ثاقب نثار زدہ لوگ شامل ہیں، اٹارنی جنرل عدالت میں پیش ہوکر تین رکنی بینچ پر عدم اعتماد کا اظہار کریں ۔ pic.twitter.com/j88lBO5n4e

— Mian Javed Latif (@Mian_JavedLatif) April 1, 2023
He said that "Nisar –like people are there in the bench,".
In the consultative meeting, Nawaz Sharif suggested that the Attorney General for Pakistan should turn up before the top court and express distrust on the three-member bench.
Nawaz Sharif also approved the suggestion of the PDM leaders regarding boycott of the bench.
The development took place a day after the top court gave another opportunity to all the political parties to sit together and discuss the election date and deliberate code of conduct in this regard. The apex court also made it clear that if the government and the opposition failed to reach any conclusion then the judges of the top court would play their constitutional role.
Reacting to the declaration issued by the PDM leaders, PTI leaders said that they did not have any problem with any chief justice.
The PTI leaders said that if the PDM expressed lack of confidence in the Supreme Court bench it would be a contempt of court.