Int'l Thalassemia Day being observed 
The theme of the Day is "Be Aware. Share. Care: Strengthening Education to Bridge the Thalassemia Care Gap.''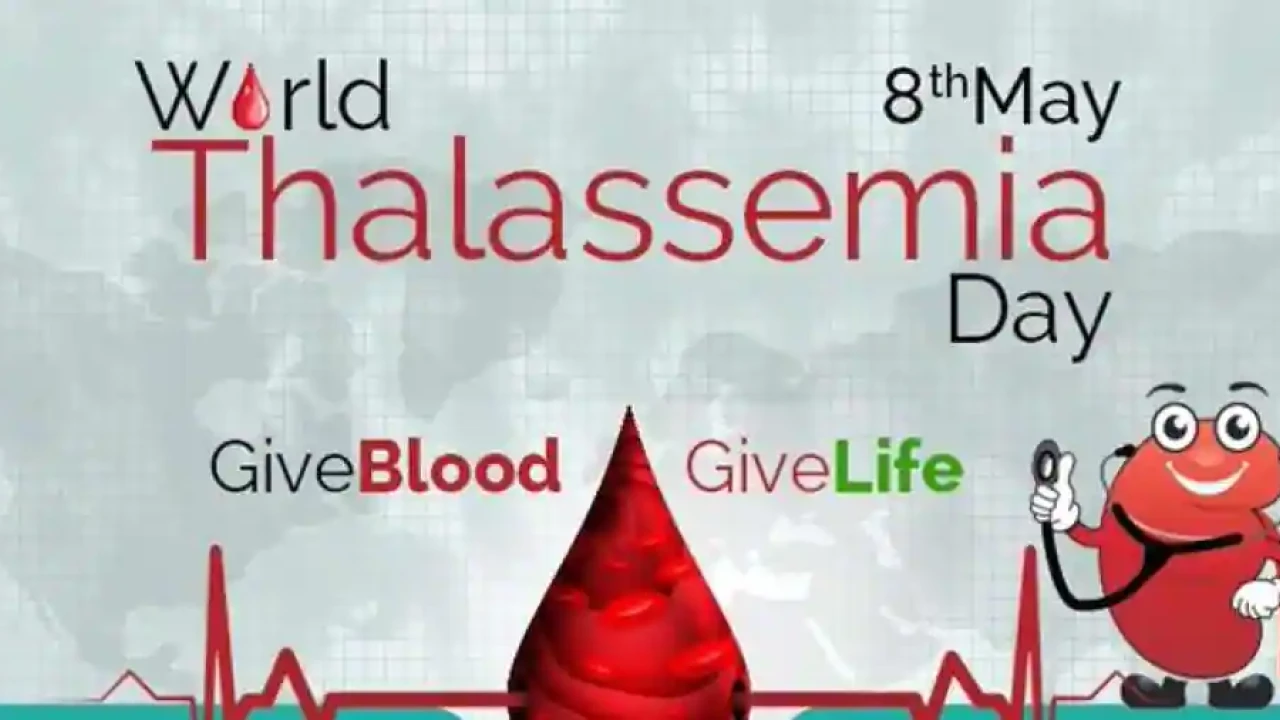 The World Thalassemia Day is being observed on Monday (today).
This year the theme of the Day is "Be Aware. Share. Care: Strengthening Education to Bridge the Thalassemia Care Gap.''
International Thalassemia Day is dedicated to Thalassemia patients who are battling the disease and remembers those who passed away.
According to a report approximately 100,000 patients are suffering from Thalassemia in Pakistan and every year 5,000 babies are born with this deadly disease.
The day is a global healthcare event observed every year on May 8 to raise awareness about the disease among the local people and policymaker, other than supporting and strengthening the morale of the victims who have fought the deadly disease for years.