Shah Rukh unveils new look at "Jawan" press conference
Deepika's unique style caught attention in the press conference of the film.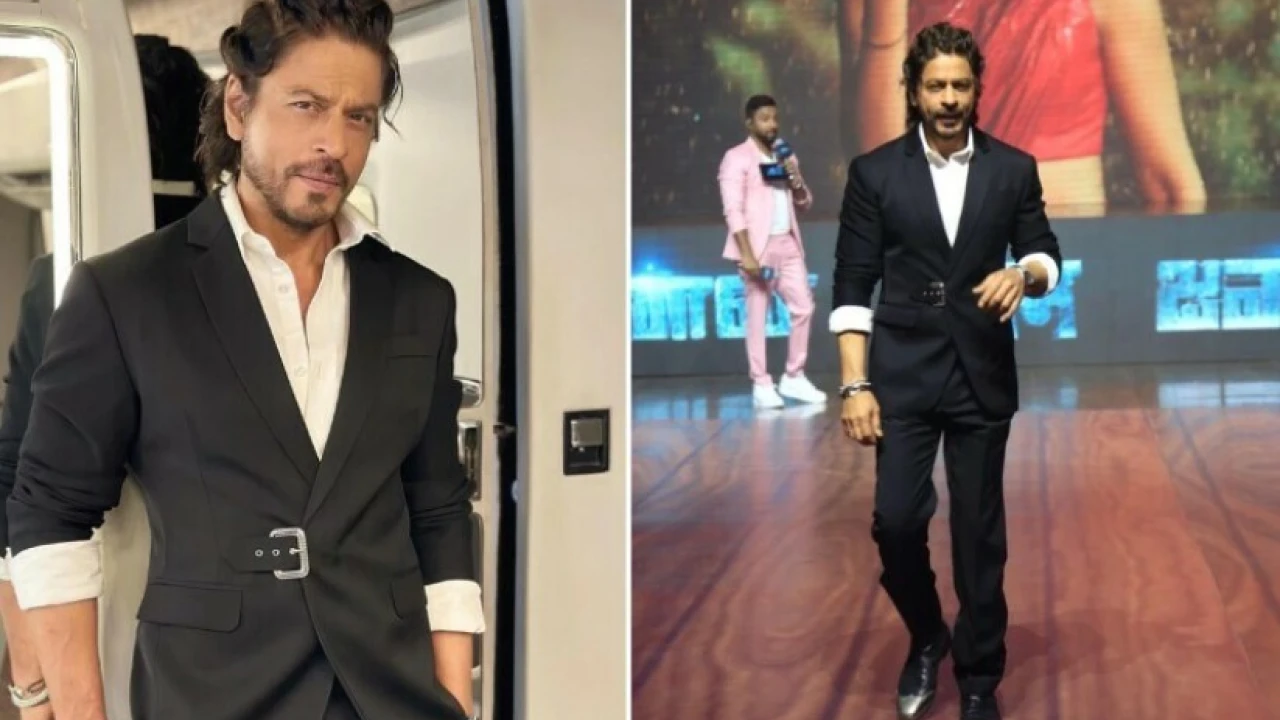 Mumbai: Indian superstar Shah Rukh Khan, known for his dynamic on-screen presence, recently left fans and the media in awe with his striking new appearance.
The 57-year-old actor, who stars in the blockbuster movie "Jawan," showcased a fresh and unique style during the film's press conference, accompanied by the talented Deepika Padukone.
The internet is abuzz with Shah Rukh Khan's distinctive braided hairstyle, a departure from his usual look.
Complementing his striking hairdo, he wore a black belted blazer over a crisp white shirt, creating an eye-catching ensemble.
Not stopping at just the hairstyle, Shah Rukh Khan also added a touch of flair with a unique chain accessory on his wrist, while a silver watch added a dash of elegance.
The actor completed his stylish ensemble with sleek black shoes.
Deepika Padukone, who also graced the "Jawan" press conference, made a fashion statement of her own.
She donned a stunning saree designed by the renowned Sabyasachi, one of India's most beloved designers.
Her eye-catching eye makeup further enhanced her overall look.
"Jawan," directed by Ateli, hit theaters on September 7 and has been breaking records at the box office.