Russia denies rumors of Chechen leader in coma
After the rumours circulated, two videos of the former president were released from an unknown location.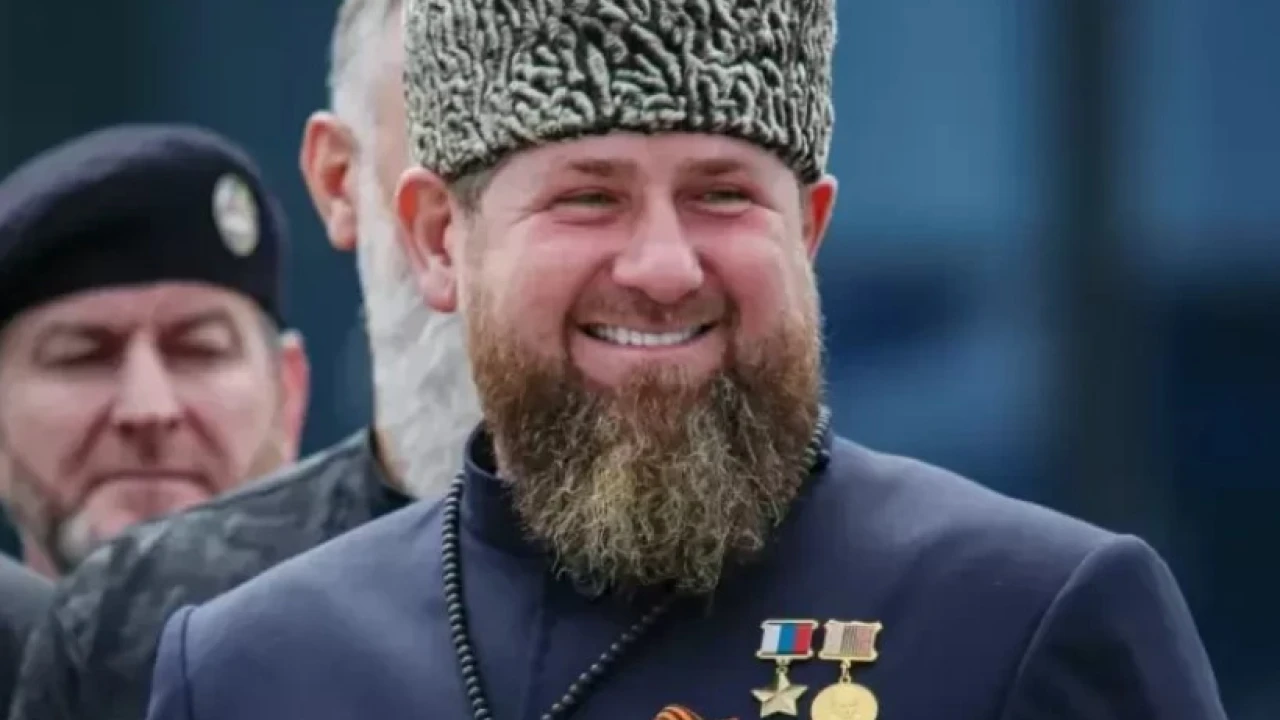 Chechen: Russia has responded to rumors circulating on social media suggesting that Chechen leader and former president Ramzan Kadyrov is in a coma, stating that they have no information regarding his health.
Kremlin spokesman Dmitry Peskov addressed the media on Monday, September 18, saying, "We have no information about this." He emphasized that the presidential administration is unlikely to issue a health certificate and thus cannot provide any further details.
These statements come in response to unverified reports on social media claiming that Kadyrov had fallen into a coma.
Following the spread of these rumors, two videos featuring Kadyrov were released on Sunday from an undisclosed location.
In one video, he can be seen smiling and walking, while in the other, he encourages people to engage in sports activities. He is heard speaking in both Chechen and Russian languages.
The caption on one of the videos reads, "I strongly suggest to the harassed person who cannot tell the difference between internet gossip and lies, to take a walk, get some fresh air and get their thoughts in order. Rain can be surprisingly uplifting." The exact date of the video recordings remains unknown.
Speculation regarding Ramzan Kadyrov's health escalated after a report from the Ukrainian news agency Obozriotel quoted a security service spokesman as stating that Kadyrov's condition was critical and that his existing health issues had worsened.
Earlier on Monday, the Observatory reported that Kadyrov had reportedly undergone a failed kidney transplant.
Kadyrov has been a staunch supporter of Moscow's invasion of Ukraine, with his troops fighting alongside regular Russian forces.
Kadyrov, a former rebel fighter and Kremlin ally, has frequently referred to himself as a "foot soldier" of President Vladimir Putin.
Ramzan Kadyrov was elected president of Chechnya in 2007 and has ruled the predominantly Muslim region while facing allegations of ordering extrajudicial killings and torture of his opponents.
Рамзан Кадыров призвал «прогуляться на свежем воздухе» тех, кто поверил фейкам о его тяжелой болезни

«Советую всем, кто в интернете не может отличить правду от лжи... привести мысли в порядок... Дождь прекрасно бодрит», — отметил глава Чечни. pic.twitter.com/hDjAENHGXw

— Газета.Ru (@GazetaRu) September 17, 2023