Pakistan, UK agree to strengthen collaboration in health sector
The understanding reaches in a meeting between Caretaker Minister for Health Dr. Nadeem Jan and British High Commissioner to Pakistan Jane Marriott in Islamabad.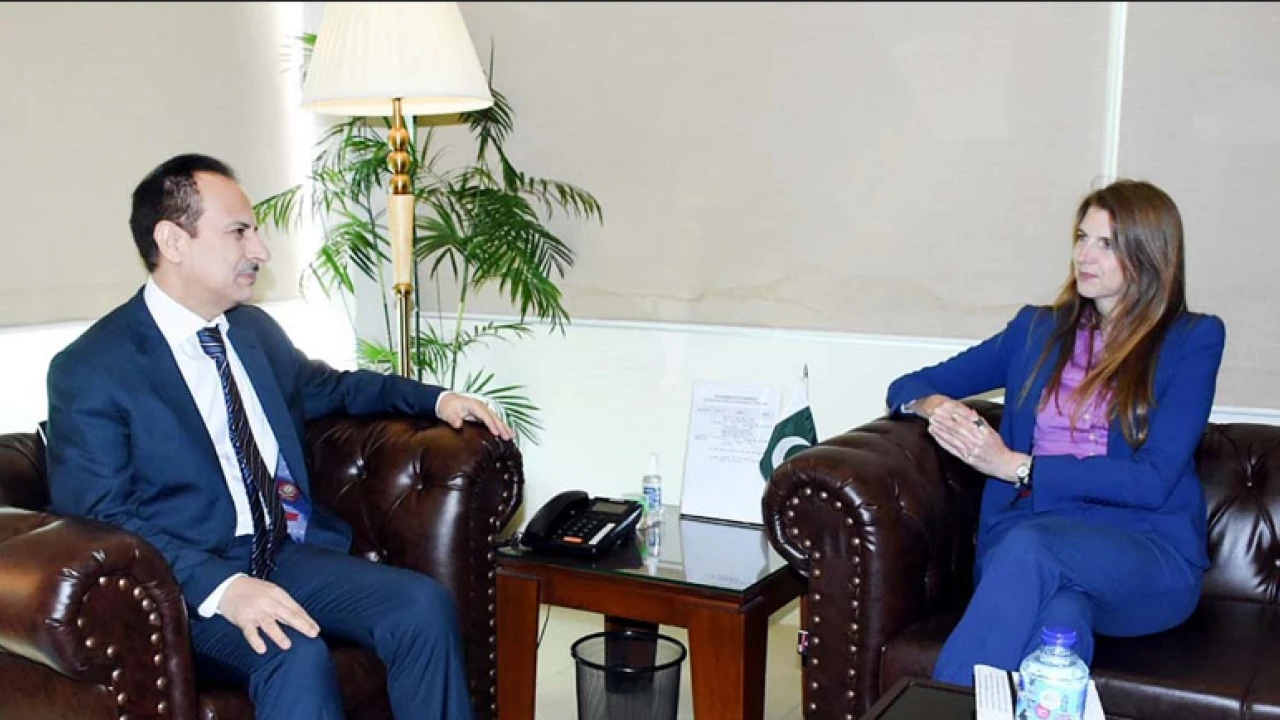 Islamabad: British High Commissioner to Pakistan Jane Marriott called on Caretaker Minister for Health Dr Nadeem Jan on Wednesday and discussed matters related to the health sector.
It was agreed to enhance collaboration in the health sector and forge closer ties in addressing myriad challenges in the area. Welcoming the high commissioner, the Minister expressed gratitude for continued support of the UK in diverse areas of the health sector in Pakistan.
In this regard, he made special mention of natural calamities like the earthquake, recent floods and initiatives like polio eradication. The two sides expressed unanimity of views on issues in the realm of health, climate change and population.
"In the limited time available to us we will make every endeavour to leave a strong health system as a legacy for those to follow," Dr Nadeem Jan said. "This is an opportune time for system strengthening." Health should be apolitical and for humanity, the minister added.
"We have established an inter-ministerial forum for an effective inter-provincial coordination in the areas of health and population." There was immense potential in the pharma sector in Pakistan, he said, adding, "We are encouraging to build a pharma park to increase the capacity of the industry." "We must focus on indigenous manufacturing of medicines in the country.
This will not only have a positive impact on the country's economy, but it will also make it possible for people to access medicines at affordable prices," he said. The minister said although Pakistan was manufacturing vaccines there was a need for transfer of technology to enhance capacity and to that end "we are looking forward to collaboration with friendly countries".
He laid special emphasis on vaccine equity for low and middle income countries. "We would like a partnership to ensure free flow of funds to low and middle income countries in the event of a calamity. We would like a global charter to ensure vaccine allocation to countries in need."
The minister said Pakistan was all set to host the first ever Global Health Security Summit later this year in Islamabad reflecting its strongest commitment at the highest level to Global Health Security Agenda. The British high commissioner said the UK-Pakistan partnership was the oldest. UKAID umbrella had been central to Pak-UK collaboration in health and education.
"UK-Pak health partnership that we signed this year is instrumental in forging closer collaboration," she added.
The high commissioner extended an invitation to the minister to attend the International Food Security Summit focusing on nutrition being held in UK on November 20, which the latter accepted.
Later the high commissioner was given a briefing on Pakistan's first Unified Heath Management System for infectious diseases namely Infectious Diseases Management Information System (IDMIS) established at the Ministry of National Health Services.