Lahore grapples submerged streets as heavy rainfall hits
The highest rainfall recored in Lahore is 124 mm in Lakshmi Chowk.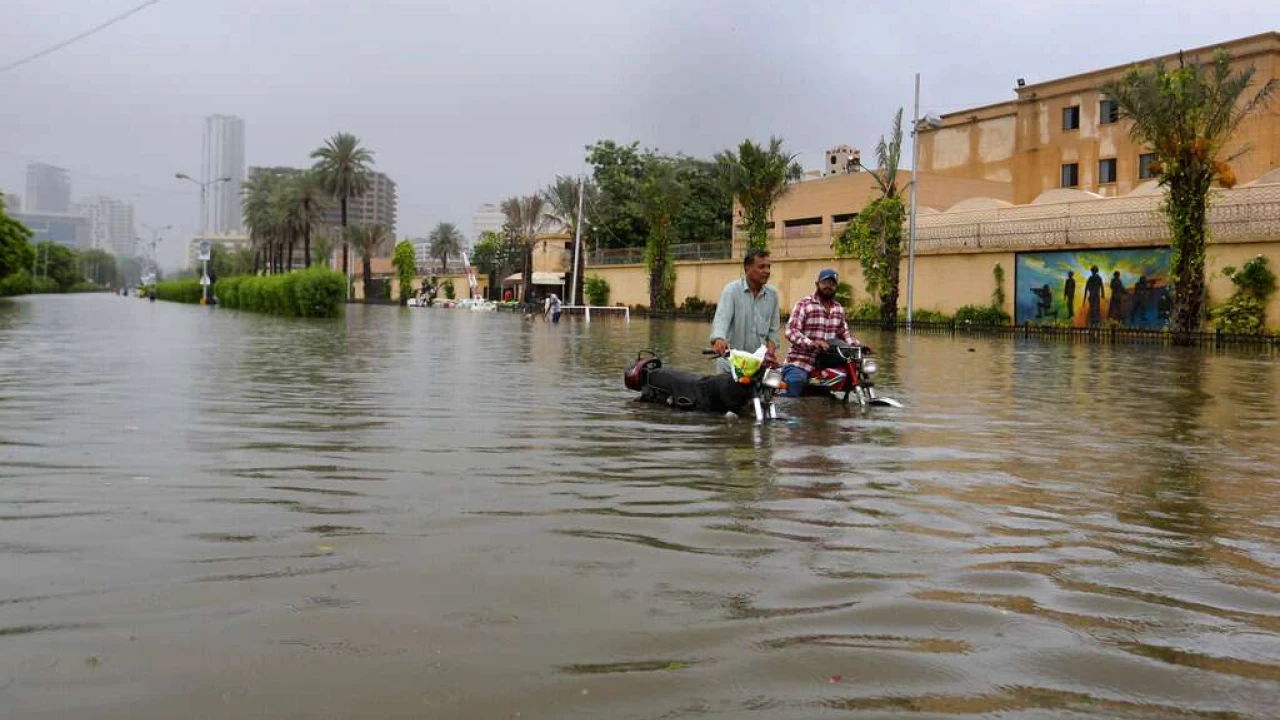 Lahore: Heavy rainfall has left several areas in Lahore submerged in water, causing inconvenience to residents and commuters.
The downpour, which began late at night and continues, has led to flooding in both low-lying and upscale neighborhoods across the city.
The Meteorological Department reports significant rainfall in various parts of Lahore, with 93 mm recorded in Paniwalatalab, 92 mm in Nishtartown, 123 mm in Gulshan Ravi, 120 mm in Qartaba Chowk, and 109 mm in Gulberg 3.
The highest recorded rainfall in Lahore, reaching 124 mm, occurred in Lakshmi Chowk.
This widespread rainfall hasn't been limited to Lahore alone, as various areas in Punjab have also experienced heavy rain, providing relief from scorching temperatures.
However, this weather event has resulted in electricity feeders tripping in multiple locations, leading to power outages.
Additionally, the accumulation of water in low-lying areas has caused difficulties for local residents.
According to the Pakistan Meteorological Department, more rainfall is anticipated in various regions of the country, maintaining cooler and wetter conditions.