Rainwater enters Services Hospital's emergency ward
Patients and caregivers are facing severe difficulties in the hospital.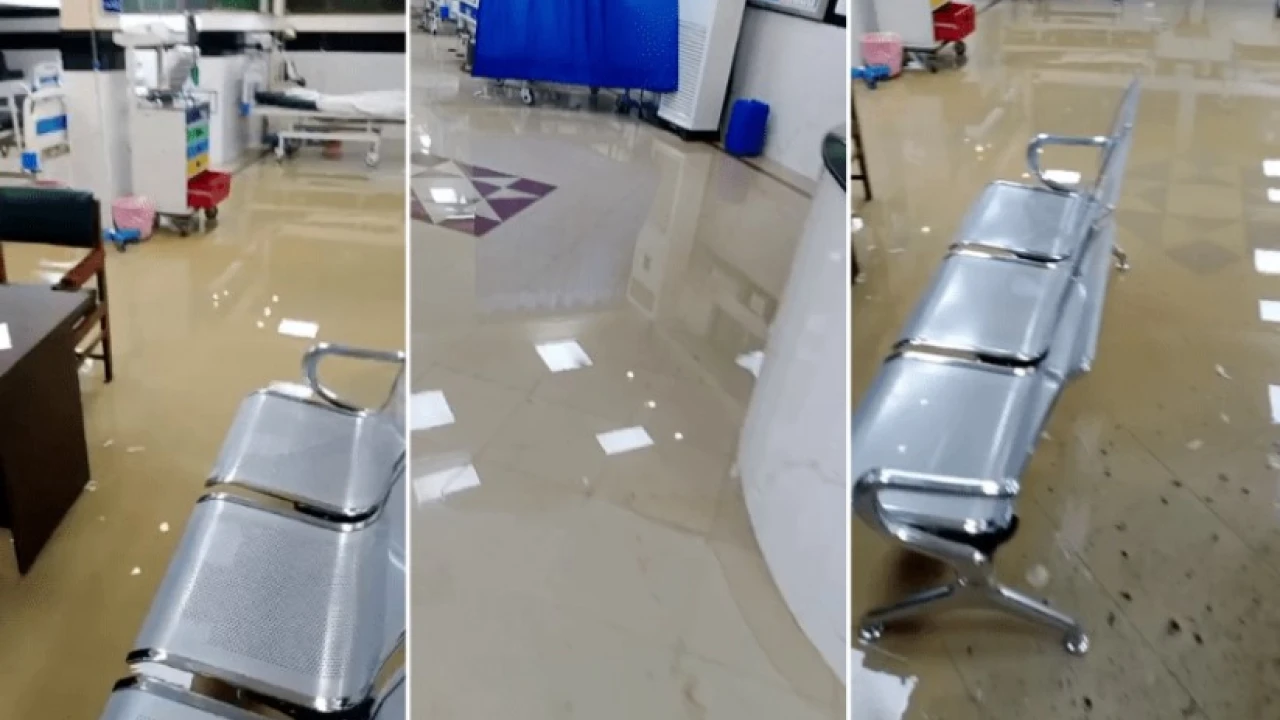 Lahore: In Lahore, the rain that started early in the morning has turned into a fire everywhere.
The entire system was disrupted due to rainwater entering the emergency and doctors' rooms of Services Hospital.
Due to rainwater, patients and doctors are facing severe problems.
A 16-year-old youth lost his life when an electric wire broke and fell into the rainwater in Akbari Mandi.
Rescue sources say that the body of the deceased Sarfraz was taken out of the water, while the police took the body into custody and started the operation.
On the other hand, in view of the rain in various cities of Punjab, the caretaker chief minister gave instructions to the provincial and district officers.
The caretaker chief minister said that water drainage should be ensured so that people do not face any kind of difficulties.
Mohsin Naqvi has called and ordered the administration and WASA officials to reach the field.