Biden says Gaza hospitals 'must be protected'
At least 650 patients were still inside Al Shifa hospital, desperate to be evacuated to another medical facility.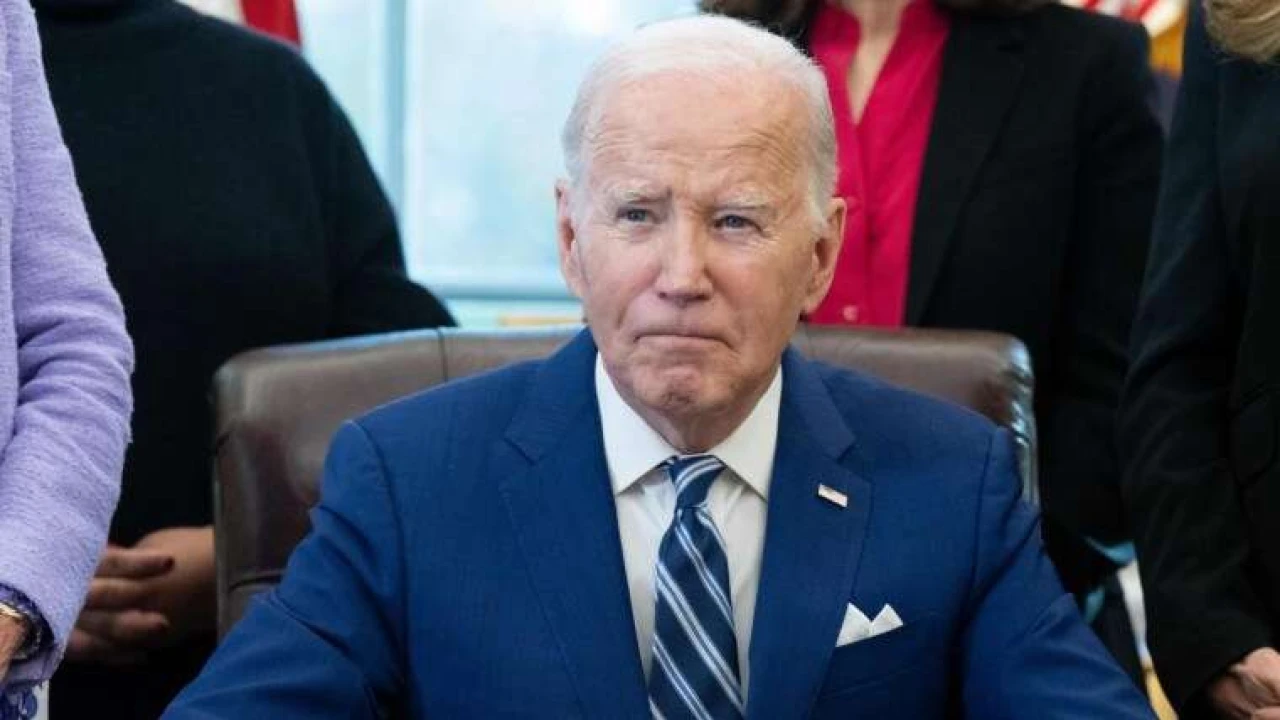 GAZA: US President Joe Biden said hospitals in the Gaza Strip must be protected and he hoped for "less intrusive" action by Israel as Israeli tanks advanced to the gates of the besieged enclave's main hospital.
Israeli tanks have taken up positions outside Al Shifa Hospital, Gaza City's main medical centre, which Israel says sits atop tunnels housing a headquarters for Hamas fighters who are using patients as shields. Hamas denies the Israeli claim.
Israel launched its war against Hamas after the Palestinian group's Oct. 7 rampage into southern Israel. Around 1,200 people were killed in that attack and 240 were dragged to Gaza as hostages according to Israel's tally.
The armed wing of Hamas said it was ready to free up to 70 women and children held in Gaza in exchange for a five-day truce in the war. Gaza medical authorities say more than 11,000 people have been confirmed killed in Israeli bombardment, about 40% of them children.
Roughly two-thirds of the people in the densely populated Mediterranean strip have been made homeless by Israel's military campaign, in which it has ordered the northern half of Gaza evacuated.
Gaza health ministry spokesperson Ashraf Al-Qidra, who was inside Al Shifa hospital, said on Monday 32 patients had died in the previous three days, including three newborns, because of the siege of the hospital in northern Gaza and a lack of power.
The Israeli military said early on Tuesday it had "initiated a humanitarian effort to coordinate transfer of incubators" from Israel to Al Shifa but made clear none of the devices, often used to keep pre-mature newborns warm, had been received by the facility.
There was no immediate comment from Al Shifa or from Hamas.
At least 650 patients were still inside Al Shifa hospital, desperate to be evacuated to another medical facility.
In his first comments since the weekend's events, including patient deaths reported at Al Shifa, Joe Biden said hospitals must be protected.
"My hope and expectation are that there will be less intrusive action relative to hospitals and we remain in contact with the Israelis," Joe Biden told reporters at the White House on Monday.
"Also, there is an effort to get this pause to deal with the release of prisoners and that's being negotiated, as well, with the Qataris … being engaged," he added. "So, I remain somewhat hopeful but hospitals must be protected."