Haq regrets over Muslim leaders' silence, hypocrisy on Gaza
The Jamat-e-Islami emir expresses special thanks to the people of Lahore for taking part in Gaza march.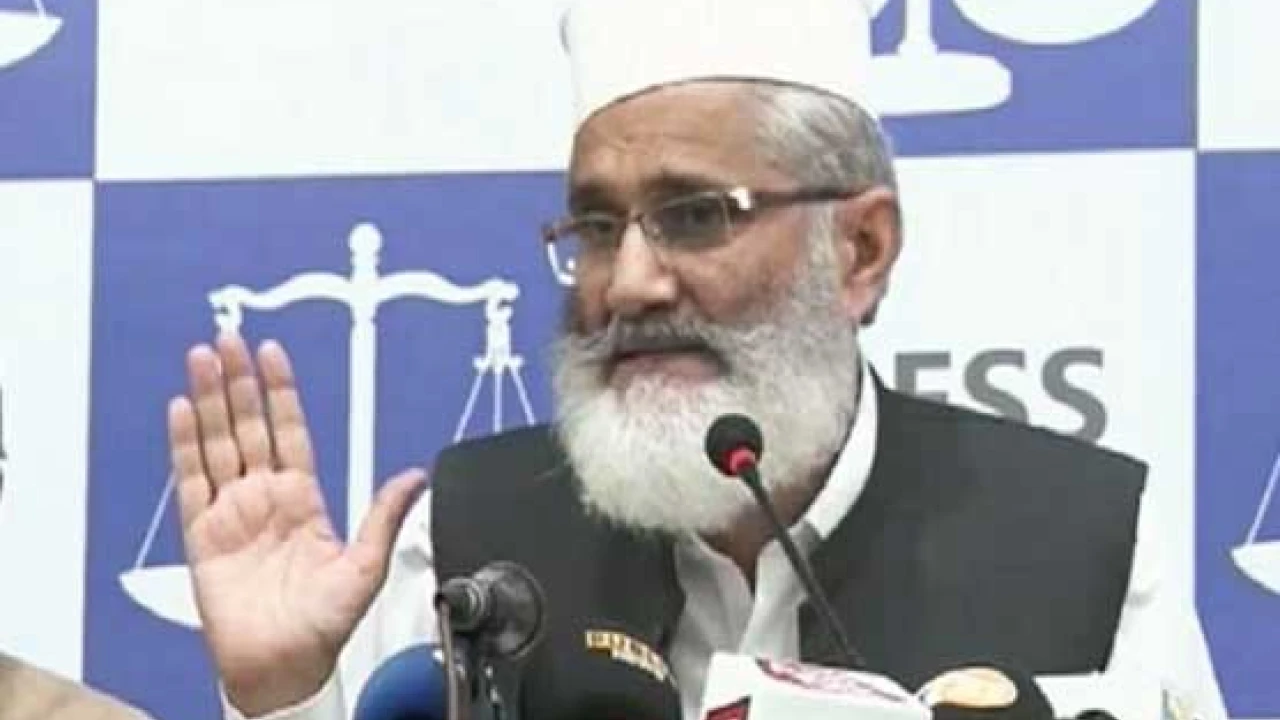 Lahore: Jamat-e-Islami Pakistan (JI) Emir Sirajul Haq said that Israel was targeting the innocent children while Muslim leaders were silent and hypocrites.
The JI emir said he is grateful to the people of Lahore for taking part in Gaza march yesterday.
"The people of Lahore have proven this that their hearts beat with Gaza," said Sirajul Haq while addressing a press conference in Lahore on Monday.
Haq said the differently-able persons were also there in Gaza march.
"Everybody was there in Gaza march with the emotions of humanity," said the JI emir.
Referring to a courageous incident of an Australian man who interrupted the final match of ICC Men's Cricket World Cup 2023 to raise voice for the Palestine, Sirajul Haq said the young Australian man for awakening the people at Ahmedabad ground.
He further said that 4300 children died in Gaza and there were thousands of children who were buried without coffin.
He regretted over deaths of thousands of people who came under the heavy debris there during the war.
He stated that there was nothing to save the people trapped inside the rubble.
"To express sympathy, the children from Islamabad will take part in Gaza march," he added.
He said that today's is World Children Day and there are many children in Pakistan who are victim of malnutrition. In Thar, he said, thousands of children died every year due to poverty and hunger. "The Sindh government failed to address the issue of Thar for last 15 years," said the JI emir.
"The world is capturing Mars and we are still struggling for food and education," he added.