Sheikh Rasheed dismisses rumors of Governor Rule
Karachi: Dismissing rumors of Governor Rule being implemented in Sindh, the federal Interior Minister Sheikh Rasheed said on Wednesday that these rumors were wrong.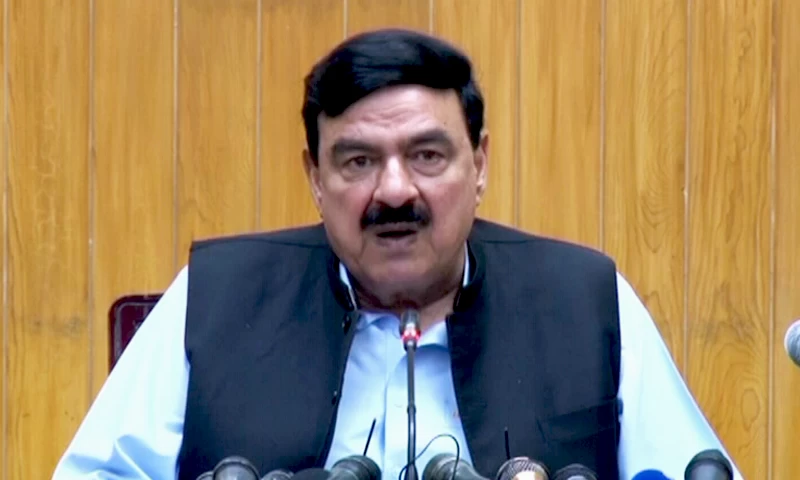 The Minister, who is on a trip to the provincial capital of Karachi, said that he had not come to the city on any "mission". "I have come to assess the law and order situation in Sindh. Law and order is a provincial problem. The impression is that Karachi is burning. The situation is not good in Sindh. I will hold a detailed press conference tomorrow," he said while talking to the media, before adding that before the press talk he will also meet Rangers and agencies.
In answer to a question, Sheikh Rasheed said that he respected the Chief Minister Sindh, Murad Ali Shah. "I will meet the Chief Minister tomorrow. I respect the Chief Minister but I will present the report to the Prime Minister," he reiterated, stressing that the option of Rangers Operation or any other decision will be made by Imran Khan.
"I am taking responsibility today that I will end drugs in Karachi," he promised, emphasizing that Sindh will be made the center of peace.