Karachi police detain hospital staff to probe woman's death due to lack of oxygen
Karachi: Police Sunday launched investigation into the death of a woman patient at a Karachi hospital after heirs alleged the victim was not provided with oxygen by the doctors and paramedical staff.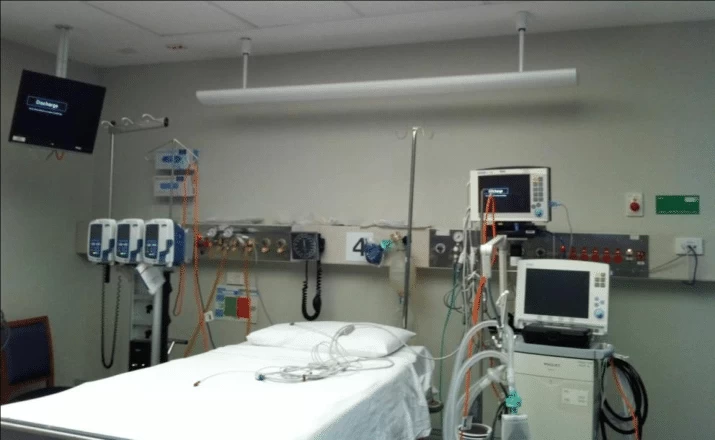 The condition of several other patients also deteriorated when the facility's staff forgot to open the oxygen supply valve.
Police took some staff members into custody for interrogation after bottles of liquor and barbeque leftovers were found during the search of rooms after the incident.
The heirs told police said that Nasira Zahid was admitted to the Ansari Hospital a few days ago owing to the chest infection. When her condition deteriorated, doctors shifted her to the Intensive Care Unit (ICU).
On early Friday, the hospital staff forgot to open the oxygen supply valve for the patients in the ICU ward, due to which the patient died, they said.
The condition of three children, a woman and an elderly man admitted in the ICU also deteriorated. As soon as the report was received, a large number of relatives of the patients reached the hospital and reprimanded the hospital staff over their negligence.
The hospital staff escaped while the enraged heirs ransacked the building. Upon receiving report of a riot, a heavy contingent of police from the Taimooria Police Station rushed to the spot and searched other rooms of the hospital and also found bottles of liquor.
'Covid fourth wave': Pakistan's coronavirus positivity rate falls to 5.45%
Islamabad: Pakistan is witnessing daily surge in COVID-19 cases with authorities linking the upswing to the deadly fourth wave. Today country's positivity rate is on 5.45%.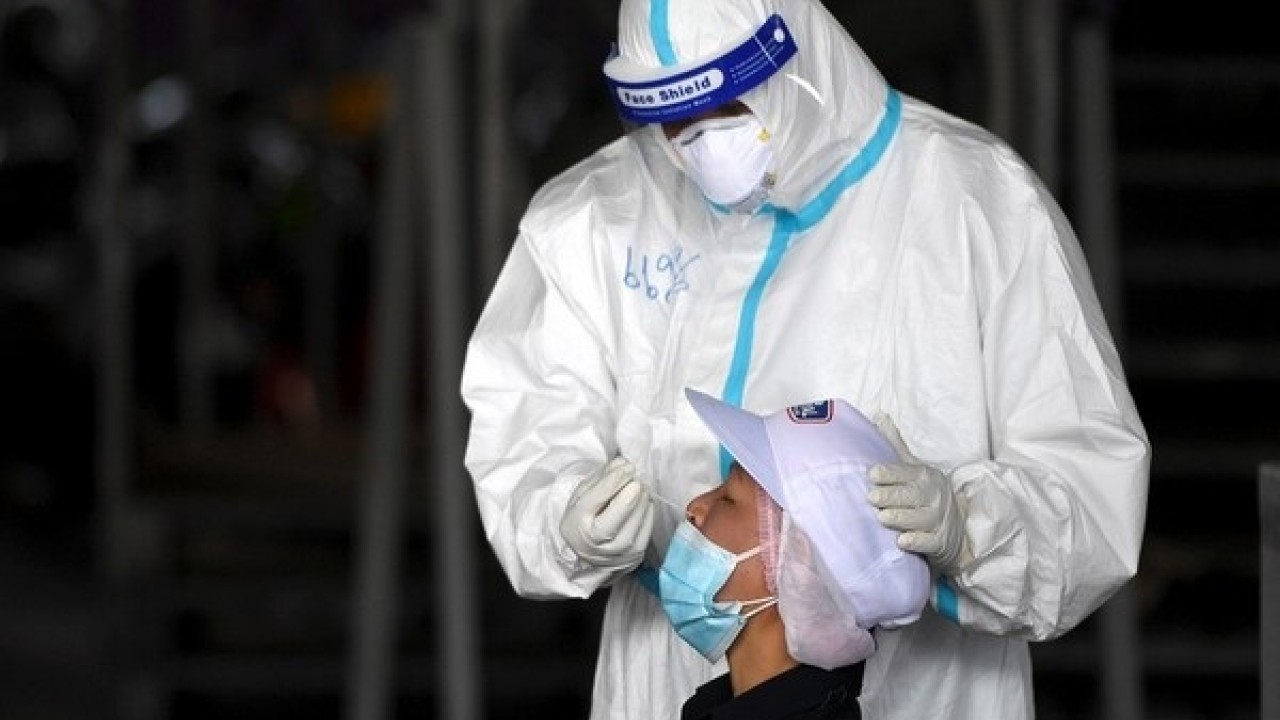 As per National Command and Control Center (NCOC), Pakistan conducted a total of 57,792 tests in the last 24 hours.
Around 3,153 cases of coronavirus were reported while 58 people succumbed to the disease in the last 24 hours, taking the total death toll to 26,720.
As per the command centre, total confirmed cases are 1,204,520 whereas 5,370 are under critical care.
Punjab
The number of patients swelled to 413,182 in the province with 12,211 causalities.
Sindh
The number of infections has surged to 444,464 in the province, while the death toll has reached 7,133.
Khyber Pakhtunkhwa
The confirmed cases have surged to 168,258 in the province with 5,250 casualties.
Balochistan
There are 32,569 confirmed cases while 342 patients have died from the infection so far.
AJK and Gilgit-Baltistan
There are 33,268 coronavirus cases in the AJK while the death toll has reached 718. On the other hand, there are 10,162 cases in GB with 179 coronavirus deaths.
Islamabad
There are 102,617 cases in the capital city while 887 people have lost their lives.
Australia to cancel Afghan test if Taliban ban women's sports
Canberra: Cricket Australia Thursday issued an official notification, stating that they would cancel Test match against Afghanistan unless Taliban lift the reported ban on women's sports.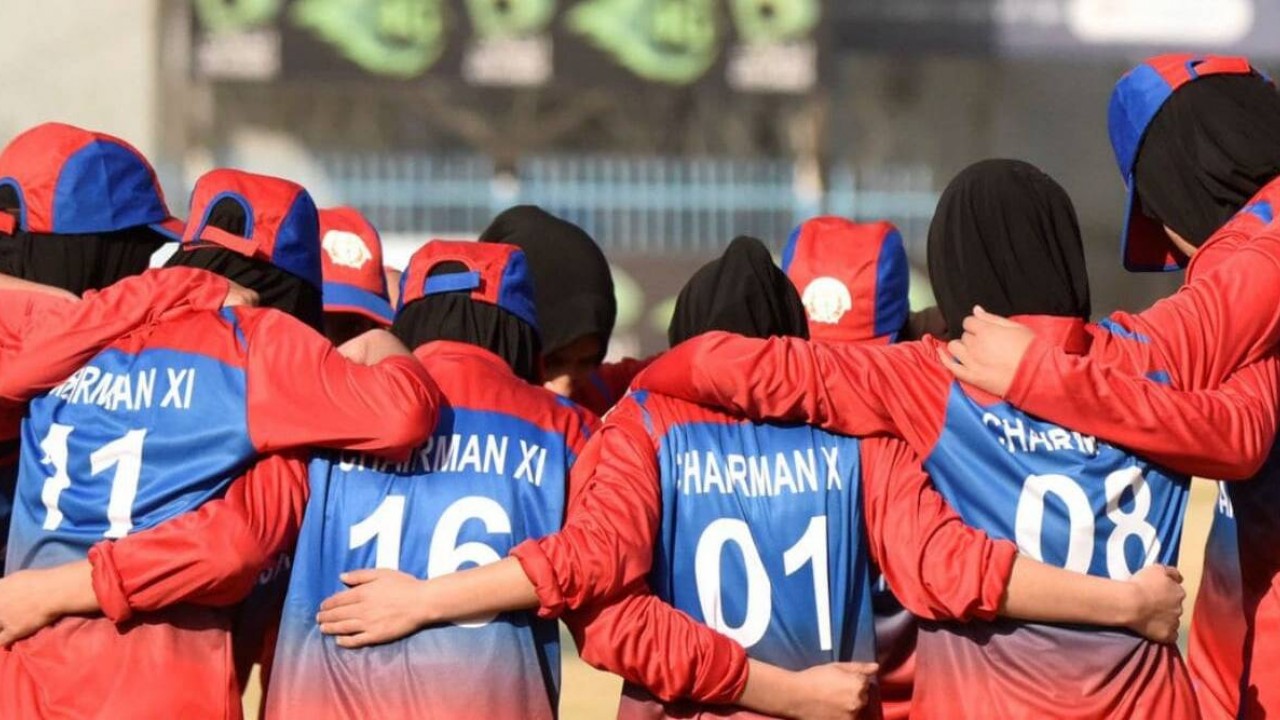 On its official twitter handle, Cricket Australia said that it will not host Afghanistan planned Test match in Hobart starting November 27, if news reports of Taliban views on the women's game were true.
"If recent media reports that women's cricket will not be supported in Afghanistan are substantiated, Cricket Australia would have no alternative but not to host Afghanistan for the proposed Test match due to be played in Hobart," said Cricket Australia in its statement.
An update on the proposed Test match against Afghanistan ⬇️ pic.twitter.com/p2q5LOJMlw

— Cricket Australia (@CricketAus) September 9, 2021
The Taliban, banned sports for women in the country saying, they don't think women will be allowed to play cricket as it's not necessary for them to participate.
According to SBS, Ahmadullah Wasiq, deputy head of the Taliban's cultural commission said, "In cricket, women might face a situation where their face and body will not be covered".
"Islam does not allow women to be seen like this," he stressed.
Meanwhile, players from Afghanistan women's soccer team are among dozens of athletes who were given visas to live in Australia and have been undergoing quarantine amid coronavirus pandemic.
However, it is a move that could cost Afghanistan its status as a Test-playing nation.
Afghanistan has a national women's cricket team — but its status has been thrown into question along with every other woman in the country after the Taliban ousted the U.S.-backed government.
In August, Taliban allowed men's cricket to continue and gave approval for the men's national team to travel to Australia for a test match in November.
Residing in London, Nawaz Sharif gets COVID-19 jab in Lahore
As per reports quoting sources, Pakistan Muslim League-Nawaz (PML-N) President's corona vaccine was entered by a vaccinator named Naveed Altaf.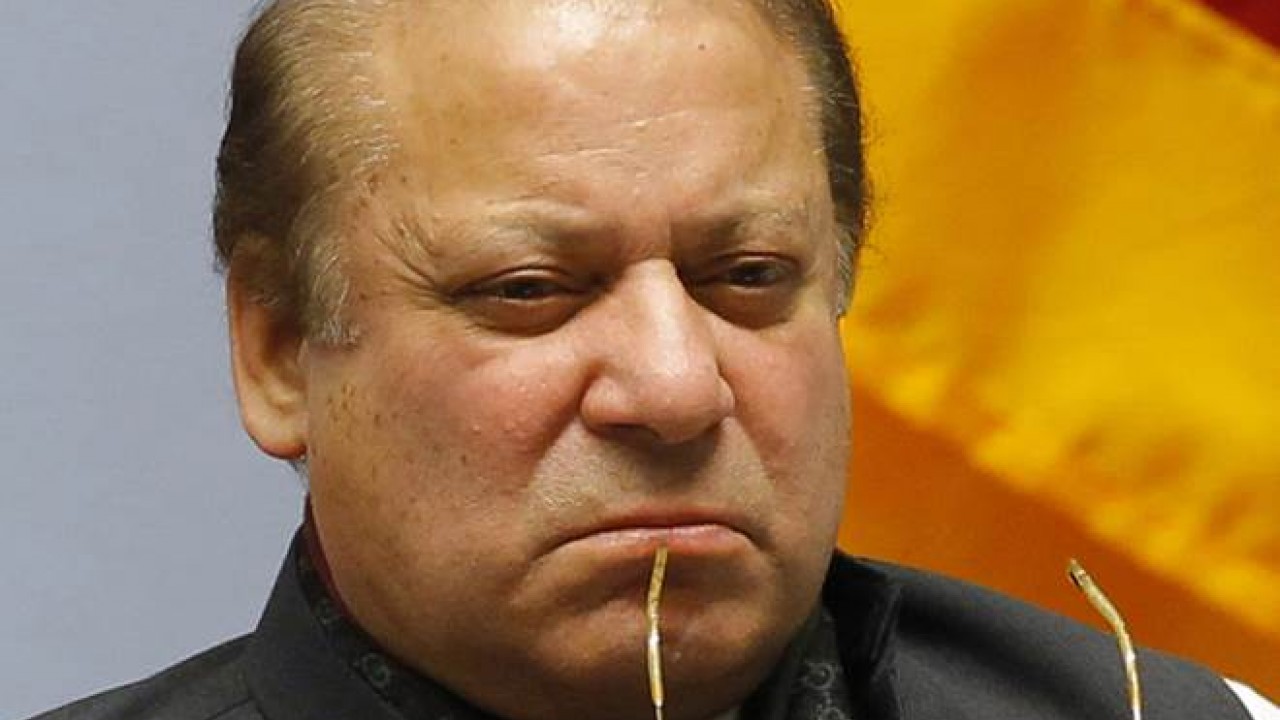 According to GNN, former Prime Minister Nawaz Sharif has been partially vaccinated against novel coronavirus at Govt Kot Khawaja Saeed Hospital in Lahore.
GNN obtained Former Prime Minister's COVID-19 vaccine status, according to which he has received the first jab of Sinovac-CoronaVac and has been summoned for the second dose on October 20, 2021.
As per reports quoting sources, Pakistan Muslim League-Nawaz (PML-N) Supremo's corona vaccine status was entered by a vaccinator named Naveed Altaf.
"The staff of vaccinators under the District Health Authority are making a haul by entering false vaccination status, without even injecting the jab," added sources.
The sources further added that status of thousands of people is being falsely entered on a daily basis.
سرکاری دستاویزات میں سابق وزیراعظم نواز شریف کو بھی کورونا ویکسین لگا دی گئی@NawazSharifMNS #BREAKING #GNNUpdates pic.twitter.com/Ua7g8NdPRq

— GNN (@gnnhdofficial) September 23, 2021
Meanwhile, the Punjab health department took notice of the negligence by the Kot Khwaja Saeed vaccination centre and started an investigation against the centre.
It is pertinent to mention here that the National Command and Operation Centre (NCOC) has directed Federal Investigation Agency (FIA) to act against individuals involved in preparing fake COVID vaccination certificates.