7.0 magnitude earthquake jolts Mexico
Mexico City: Seismologists reported that a powerful earthquake of 7.0 magnitude jolted Mexico on Wednesday causing panic among the people.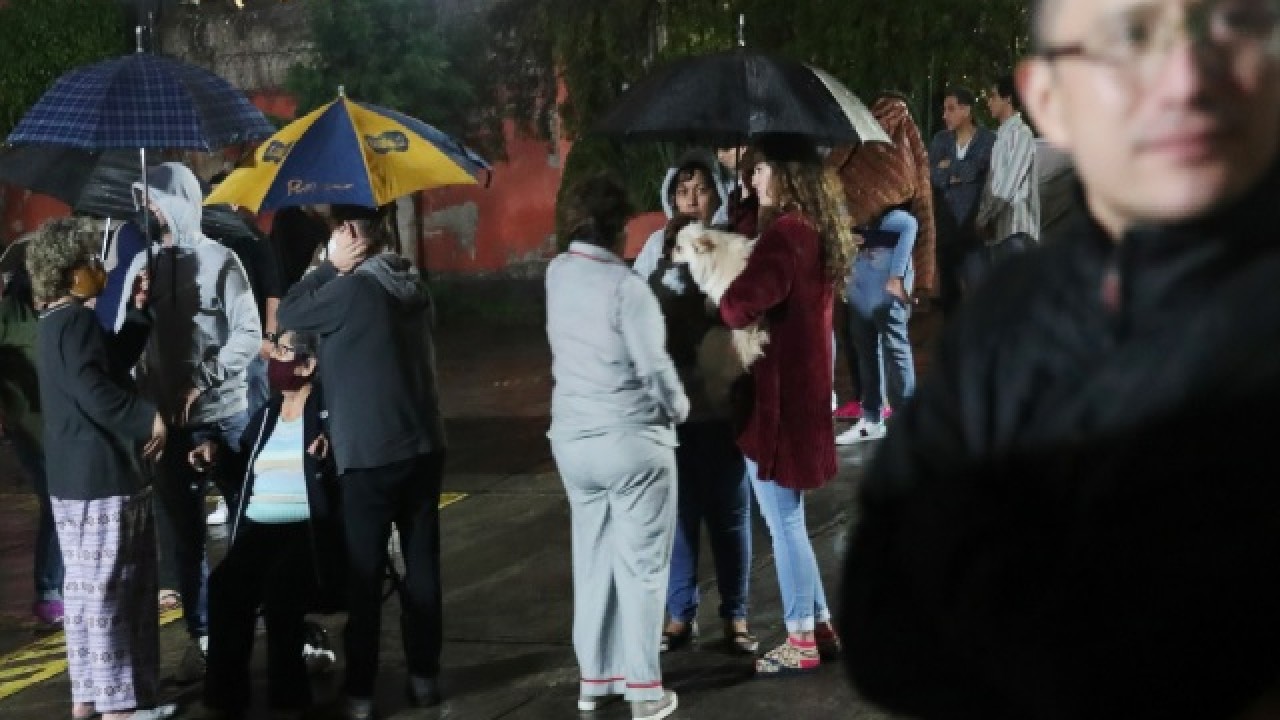 As per reports, it was only 7.8 miles below the surface which engendered the shaking effect.
Several trees fell as the quake hit the hillsides around Acapulco. Natives rushed outside in fear.
The Governor of Guerrero state, which is home to Acapulco, Hector Astudillo says, "One person succumbed to this earthquake whereas no other serious damage has been reported".
Social Media is inundated with pictures showing intimidated people holding their children in the middle of the night amidst the rain.
Así../ pic.twitter.com/JxaNJhyTy3

— Javier Alarcón (@Javier_Alarcon_) September 8, 2021
"It was terrible. It really reminds me of the 1985 quake every time something like this happens," said Yesmin Rizk, a 70-year-old Roma Sur resident.
As of 10 PM local time the PAGER (Prompt Assessment of Global Earthquakes for Response) is orange for this quake indicating significant casualties & damage are likely & the impacts are potentially widespread. Past orange alerts have required a regional or national level response. pic.twitter.com/cZoYUFFqNJ

— USGS Earthquakes (@USGS_Quakes) September 8, 2021
Pakistan sees surge in COVID cases, active tally reaches 1,194,198
Islamabad: Pakistan is presently experiencing the fourth wave of coronavirus which is said to be deadlier and more contagious than previous three COVID waves.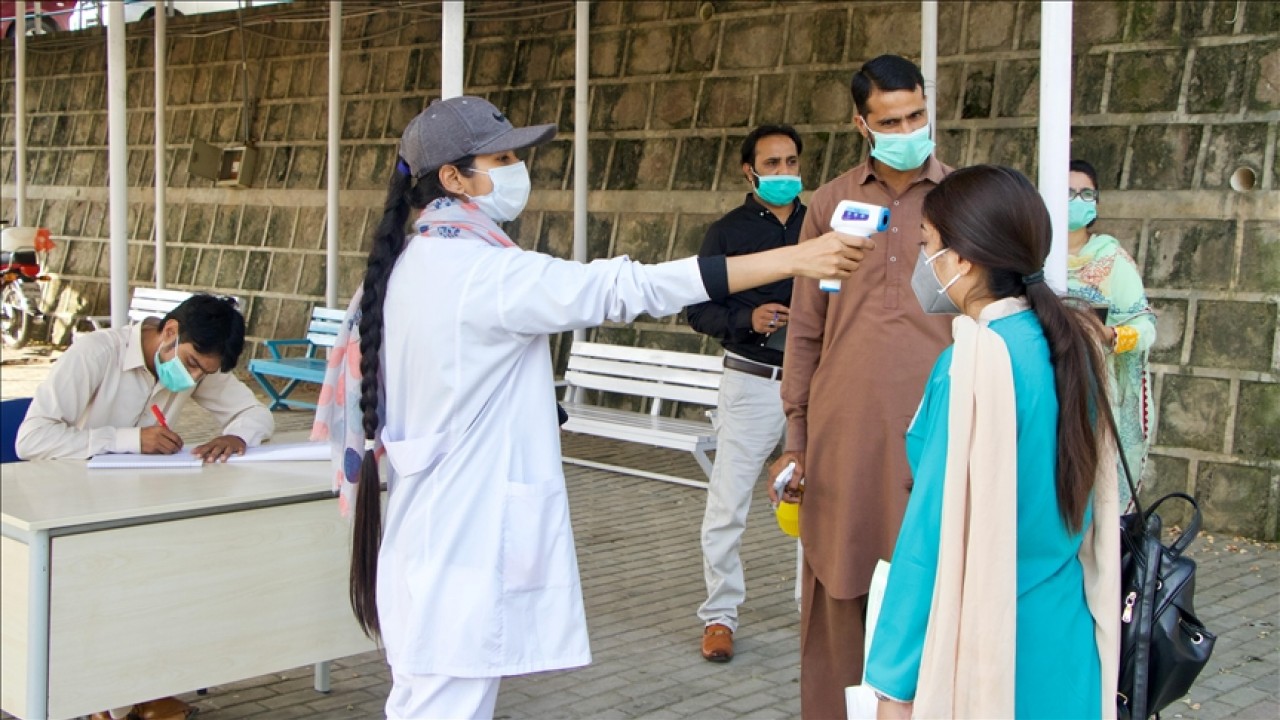 According to National Command and Operations Center (NCOC), around 4,062 cases of coronavirus were reported while 84 people succumbed to the disease in the last 24 hours, taking the total death toll to 26,497.
The total number of cases has reached 1,194,198.
As many as 1,076,112 patients have recovered from the disease with 5,383 critical cases.
Punjab
The number of patients swelled to 408,758 in the province with 12,135 causalities.
Sindh
The number of infections has surged to 441,410 in the province, while the death toll has reached 7,073.
Khyber Pakhtunkhwa
The confirmed cases have surged to 166,564 in the province with 5,175 casualties.
Balochistan
There are 32,480 confirmed cases while 342 patients have died from the infection so far.
AJK and Gilgit-Baltistan
There are 33,037 coronavirus cases in the AJK while the death toll has reached 714. On the other hand, there are 10,109 cases in GB with 179 coronavirus deaths.
Islamabad
There are 101,840 cases in the capital city while 879 people have lost their lives.
North Macedonia: Massive fire engulfs COVID hospital, kills ten patients
Skopje: At least 10 people were killed and many more injured after a massive fire broke at a hospital treating coronavirus patients in Tetovo, North Macedonia.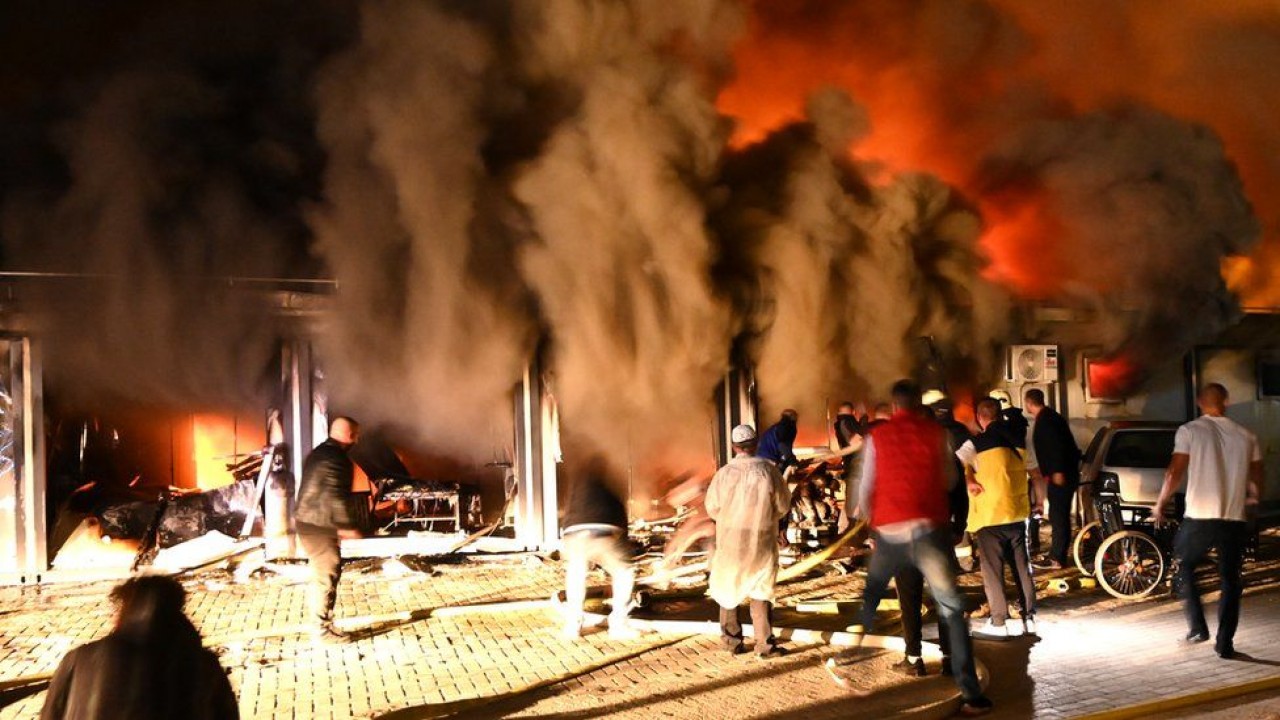 The huge blaze erupted Wednesday night—claiming lives of ten. Fire services and rescue teams rushed to the scene and fought to douse the flames for a couple of hours.
It's not yet clear how the large blaze started or how many patients were inside.
While the cause has yet to be established, the country's Prime Minister Zoran Zaev posted on social media that the fire had followed an on-site explosion.
Огромна трагедија се случи во тетовскиот КОВИД-19 центар. Експлозија предизвикала пожар. Пожарот е изгаснат, но згаснаа и многу животи.

Изразувам најдлабоко сочувство до семејствата и блиските на починатите и посакувам брзо закрепнување на повредените.https://t.co/55sVhZEyXO

— Зоран Заев (@Zoran_Zaev) September 8, 2021
Footage shared on social media showed a building in flames and a thick cloud of black smoke billowing into the air near a main road in the city of Tetovo.
JUST IN - At least 15 people killed and dozens injured after a fire broke at a Covid hospital in North Macedoniapic.twitter.com/FC9lbBoDJJ

— Insider Paper (@TheInsiderPaper) September 8, 2021
The facility was reportedly built last year to help care for COVID-19 patients.
Tetovo deputy fire Chief, Saso Trajcevski said, "The fire was huge because the hospital is modular, there was plastic".
The fire occurred as the former Yugoslav republic celebrated the 30th anniversary of its independence, with festivities in the capital Skopje, including a military parade.
However, investigators have gone to the scene to determine the cause of Yesterday's fire.
Meanwhile, North Macedonia has been battling a surge in COVID-19 cases recently with 701 new cases and 24 deaths in the past 24 hours.
It has recorded more than 6,100 fatalities in total since the start of the COVID outbreak.
Macedonia government had to impose stricter measures, in a bid to prevent the spread of virus.
North Macedonia has a population of around 2 million and its healthcare services are run down as hospitals are overwhelmed in some areas, particularly where vaccination rates are low.
Covid-19 hospitals in other countries have been hit by explosions followed by fires. In Iraq, dozens of people were killed in fires that occurred after oxygen cylinders exploded in April and July.
Ramiz Raja becomes PCB chairman unopposed
Lahore: Veteran cricketer and former Test captain-turned commentator Rameez Raja has emerged as the next chairman of the Pakistan Cricket Board (PCB) on Monday.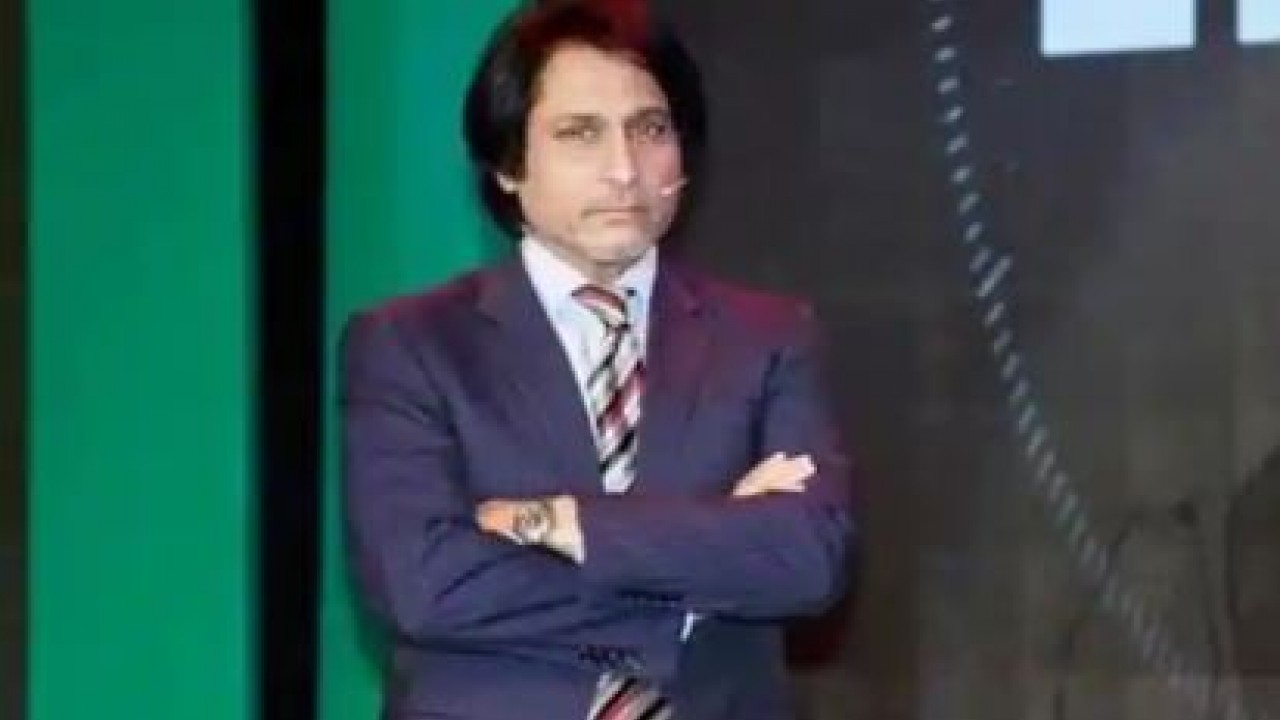 To elect the 36th PCB Chairman, a special meeting of the Board of Governors (BoG) took place today, (September 13) at the High Performance in Lahore.
The PCB Election Commissioner, Mr Justice (retd) Sheikh Azmat Saeed conducted the election, presiding over the meeting.
The members of the BoG including Mr Aasim Wajid Jawad, Ms Alia Zafar, Mr Asad Ali Khan, Mr Arif Saeed, Mr Javed Kurieshi, Mr Ramiz Raja and Mr Wasim Khan attended the special meeting.
At 1415 inside the Bob Woolmer Indoor School, NHPC, the newly-elected PCB Chairman will hold his media conference, which will be live-streamed on all PCB social media channels.
As per the PCB Covid-19 Protocols, which are designed to ensure health and wellbeing of all involved, only reporters and correspondents who are fully vaccinated and have immunisation certificates are invited to attend the media conference.
Moreover, TV news channels will be welcome to use PCB's broadcast quality live-stream details of which will be shared shortly before the start of the media conference.