Greenback gains 0.31% against Pak rupee to reach Rs168.7  
Karachi: US dollar on Monday jumped 53 paisa in the inter-bank market to be traded at Rs168.72, weakening the rupee by -0.31%.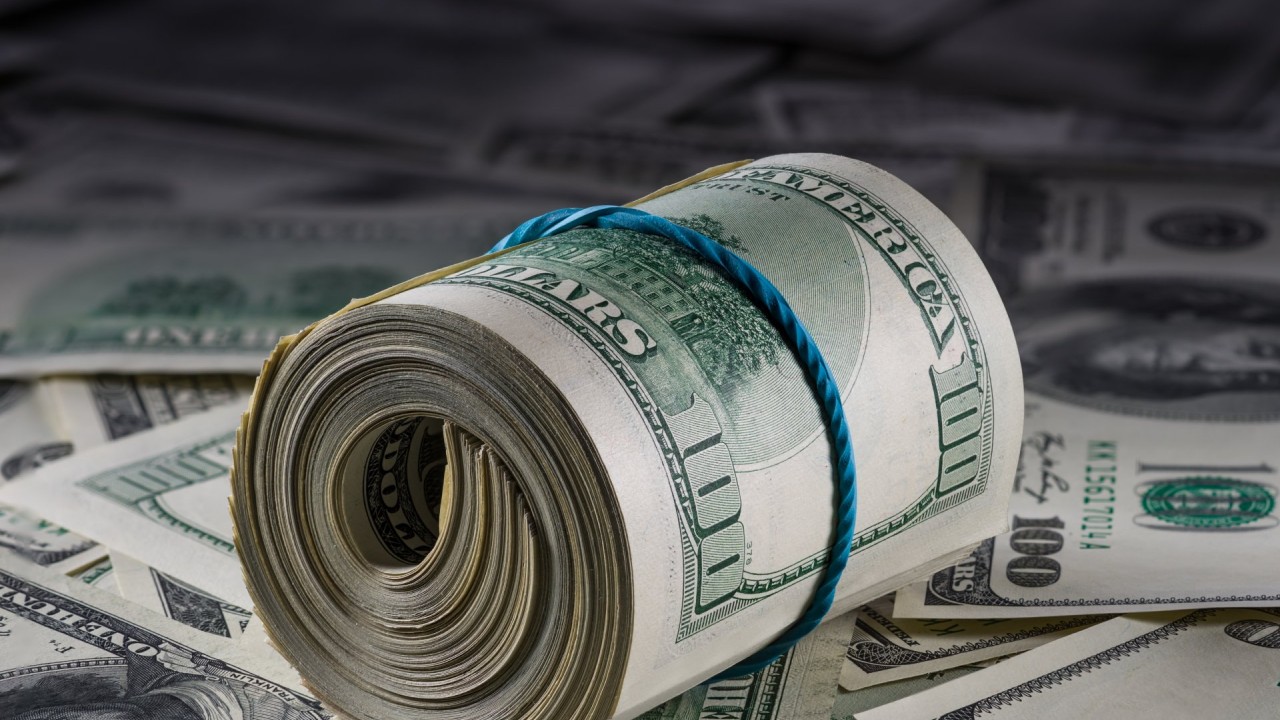 According to the State Bank of Pakistan (SBP), the Pakistani rupee continued to lose its ground against the US dollar for the second consecutive session in the inter-bank market depreciating by -0.31% to close the day's trade at Rs168.72.
Interbank closing #ExchangeRate for today:https://t.co/PIFul8ztCx pic.twitter.com/dn5Tdx7ngK

— SBP (@StateBank_Pak) September 20, 2021
The demand for dollars continues to be strong owing to the pressure from importers on the back of a strong economic recovery, pushing the domestic currency lower, experts said.
Traders associated with the Forex market say the main reason for rising in the dollar rate in Pakistan on Tuesday is the increase in import bills.
Earlier Pakistani rupee had touched an all-time low of Rs168.72 against the greenback last year in August before recouping some losses to hit a 22-month high of Rs152.95 in April 2021.
Green shirts on firm footing for victory against Bangladesh in first test match
Setting a target of 202, the green shirts reached 109-0 at stumps and need only 93 runs on the final day on Tuesday.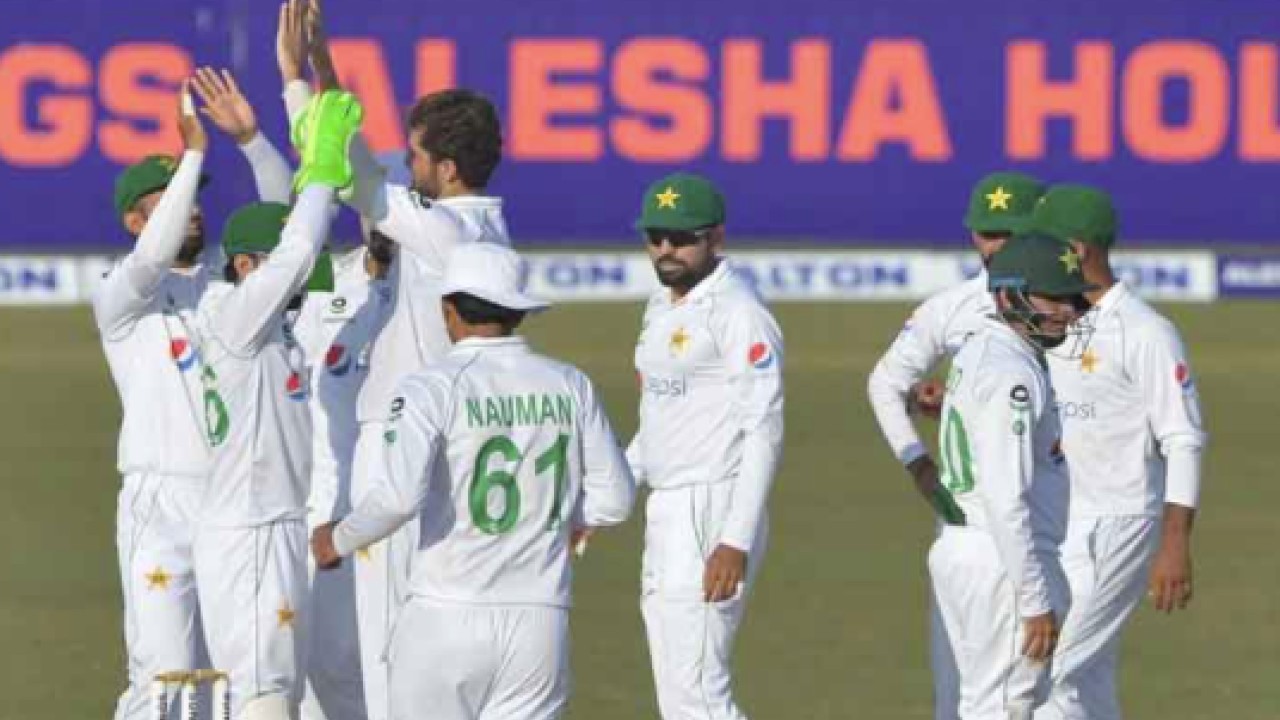 CHITTAGONG: Both Pakistani openers Abid Ali and Abdullah Shafique smashed an unbeaten fifty on Monday to put the Men In Green in a commanding position in the first Test against Bangladesh in Chittagong.
Ali was batting on 56 at the end of the day's play, adding to his first-innings score of 133, while debutant Shafique was unbeaten on 53.
Fast bowler Shaheen Afridi earlier claimed 5-32 to help Pakistan bowl out Bangladesh for 157 runs in their second innings despite wicketkeeper-batsman Liton Das making a fighting fifty.
Resuming on 39-4, Bangladesh looked down and out once they lost Mushfiqur Rahim in the first over of the day, before Liton, who struck a hundred in the first innings, hauled the hosts back to respectability with 59 off 89 balls.
Afridi trapped Liton leg-before and then had Abu Jayed out for a duck to complete his fourth five-wicket Test haul.
Off-spinner Sajid Khan, who finished with 3-33, wrapped things up by dispatching Taijul Islam.
The hosts had got off to a positive start with Mushfiqur hitting a boundary off the first ball of the morning, bowled by Hasan Ali.
But two balls later he left a wrong delivery and departed for 16 after Hasan struck off-stump.
Liton joined overnight batsman Yasir Ali to prevent further collapse.
Just when they looked ready to prosper, Afridi's low bounce hit the helmet of Yasir, who retired hurt after making 36.
Liton survived on 26 when he was given out, caught at short leg off Sajid Khan.
The replay showed that the ball only hit his pad and was going down the leg.
Sajid was rewarded for his persistence as he trapped Mehidy Hasan leg-before for 11.
Substitute Nurul Hasan replaced Yasir after Mehidy's dismissal and barely survived a strong caught-behind appeal just before lunch.
Nurul heaved one at long-on to Faheem Ashraf off Sajid after the break, getting dismissed for 15, and Pakistan took little time to take the remaining wickets.
Bangladesh have failed to defeat Pakistan in any of their 10 previous encounters.
SOURCE: AFP
Sweden's first female PM Magdalena Andersson reappointed days after quitting
Sweden's first female prime minister Magdalena Andersson was reappointed on Monday days after she quit amid political turmoil and jostling ahead of elections.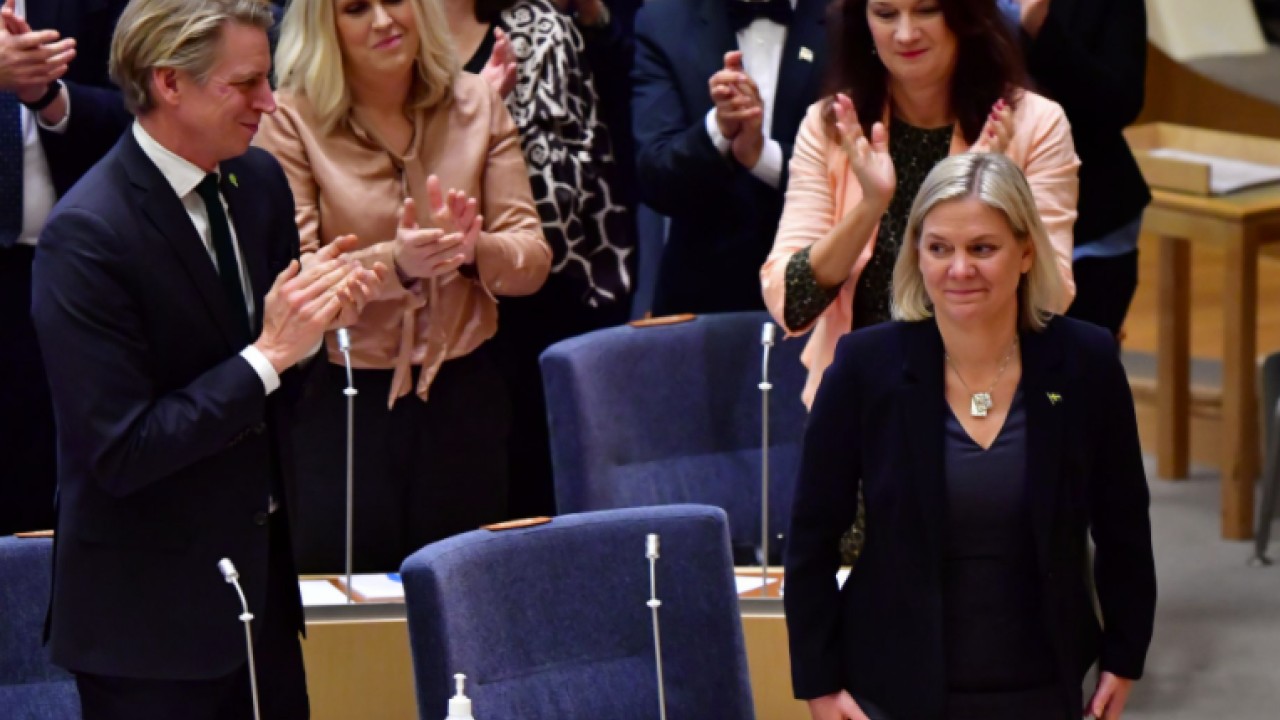 Lawmakers narrowly elected her premier for the second time in less than a week after she set out plans for a minority government made up of only her Social Democrats.
The former finance minister had won a similar vote on Wednesday but threw in the towel hours later after a junior coalition partner left the government over a lost budget vote. read more
"Like all minority governments, we will seek co-operation with other parties in parliament, and I see good opportunities to do so," Andersson, whose party holds 100 seats in the 349-seat parliament, told a news conference.
"The Social Democrats have the biggest party group in parliament by a wide margin. We also have a long tradition of cooperation with others and stand ready to do what is needed to lead Sweden forward."
The leader of the right-wing opposition Moderate Party, Ulf Kristersson, described the incoming administration as a "nine-month caretaker government" and said it would not be able to achieve much in the run-up to elections due in September 2022.
Andersson will have to lead one of Sweden's weakest governments in recent decades, and govern on a budget in part formulated by three opposition parties, including the anti-immigration Sweden Democrats, whose gains over the past decade lie at heart of Sweden's political turmoil.
Parliament adopted budget amendments put forward by the opposition last week which heavily reshaped government spending plans.
The Social Democrats have been in power since 2014 supported by parties united by little else than their desire to keep the Sweden Democrats from influencing policy.
The centre-right opposition has struggled to gather enough votes to form a majority government and polls suggest there may be little shift in the political calculus in the next election.
Andersson will face major challenges.
Gang violence plagues the suburbs of major cities. The health service barely coped with the pandemic and needs strengthening, while the government will need to manage a promised transition to a zero-emissions economy.
SOURCE: REUTERS
Messi wins Ballon d'Or for seventh time
Argentine football great Lionel Messi defeated Robert Lewandowski of Polish (Bayern Munich Club) and Georginho (Chelsea) of Italy for this annual award for the best player in the world of football.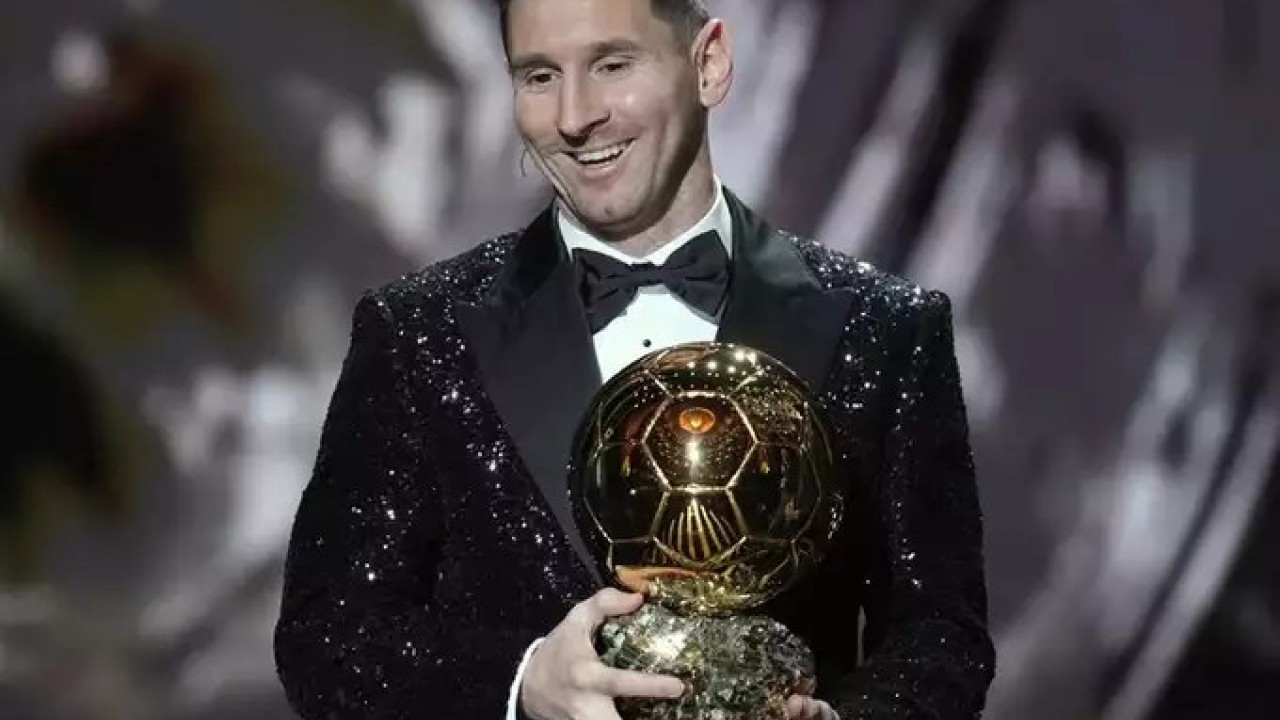 Paris: Argentina and Paris Saint-Germain forward Lionel Messi has created history as he won the Ballon d'Or award for a record-extending seventh time late on Monday night.
Argentine football great Lionel Messi defeated Robert Lewandowski of Polish (Bayern Munich Club) and Georginho (Chelsea) of Italy for this annual award for the best player in the world of football.
By winning the award, Messi has gone several miles ahead of Portugal's star striker Cristiano Ronaldo in terms of winning the most Ballons d'Or.
The 34-year-old Messi now has 7 awards to his name, while 36-year-old Ronaldo has won this honor 5 times.
Besides this, the star footballer claimed a maiden Copa America title with his country this year and was top scorer in La Liga for the 2020-21 season with 30 goals.
Messi ​​won the Best Player of the Year award for the first time in 2009. He won this title in 2009, 2010, 2011, 2012, 2015, 2019 and now in 2021.
Messi joined PSG on a free transfer from Barcelona during the off-season and collected 613 points to finish ahead of Lewandowski (580) and Chelsea's Italy midfielder Jorginho (460) at a star-studded ceremony in Paris.
For the unversed, Messi and Ronaldo have won this award a total of 12 times since 2008. Thus, both players are dominating the world of football.
Awarded by France Football magazine, the Ballon d'Or has been awarded since 1956.