Robber killed, 3 others including cop injured during shop robbery
Lahore: An alleged robber was killed while three others including a policeman suffered injuries during crossfire at a mobile phone shop in Baghbanpura area on Thursday, police said.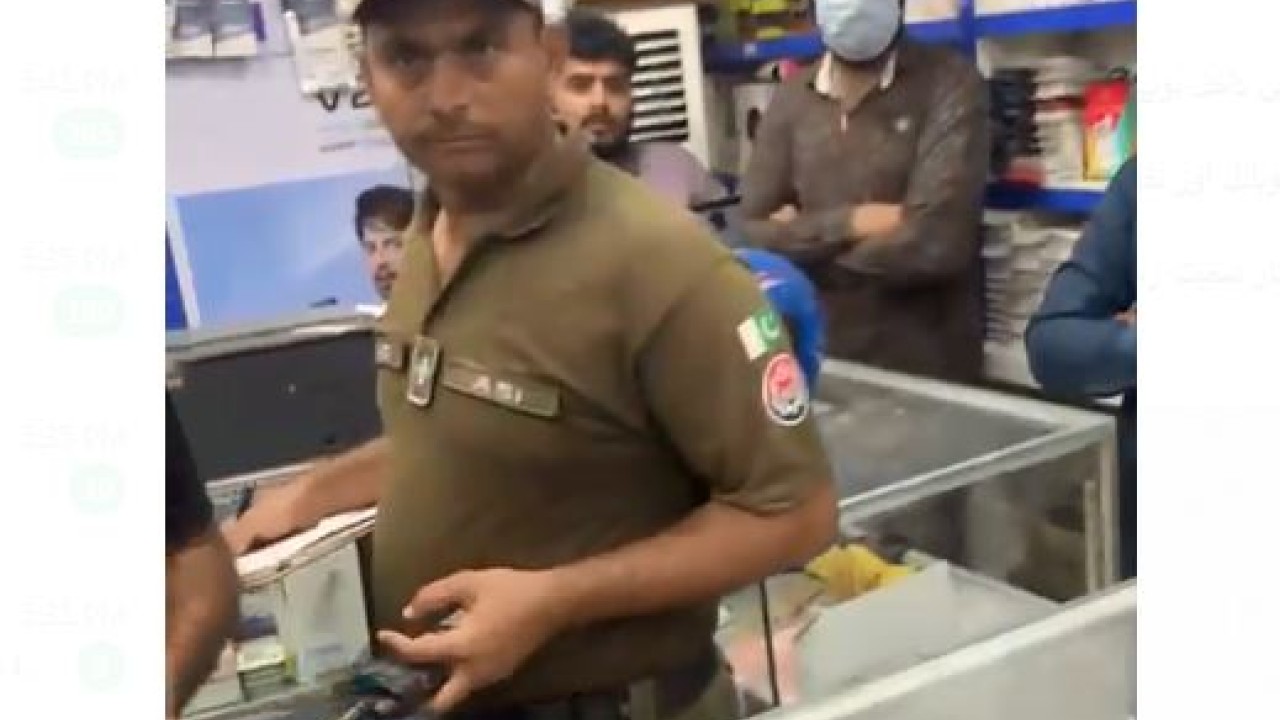 DIG Operations Captain (retired) Muhammad Sohail Ch told GNN that two policemen Arshad and Azam were present at a mobiles shop for verification of e-gadgets and particulars of shop employees when three robbers entered the shop for robbery.
After spotting cops in the shop, the suspects opened fire. Cops also retaliated in the same fashion.
Two suspects fled the scene, while their accomplice was killed during crossfire. The firing also left one police constable and two citizens injured.
According to the DIG, police sezied looted cash and cell phones from the possesison of the deceased robber.
The Cantt division SP rushed to the crime scene and supervised forensic work.
The DIG issued orders to arrest runaway suspects with the help of CCTV footages and take care of injured cop and citizens at hospital.
Sweden's first female PM Magdalena Andersson reappointed days after quitting
Sweden's first female prime minister Magdalena Andersson was reappointed on Monday days after she quit amid political turmoil and jostling ahead of elections.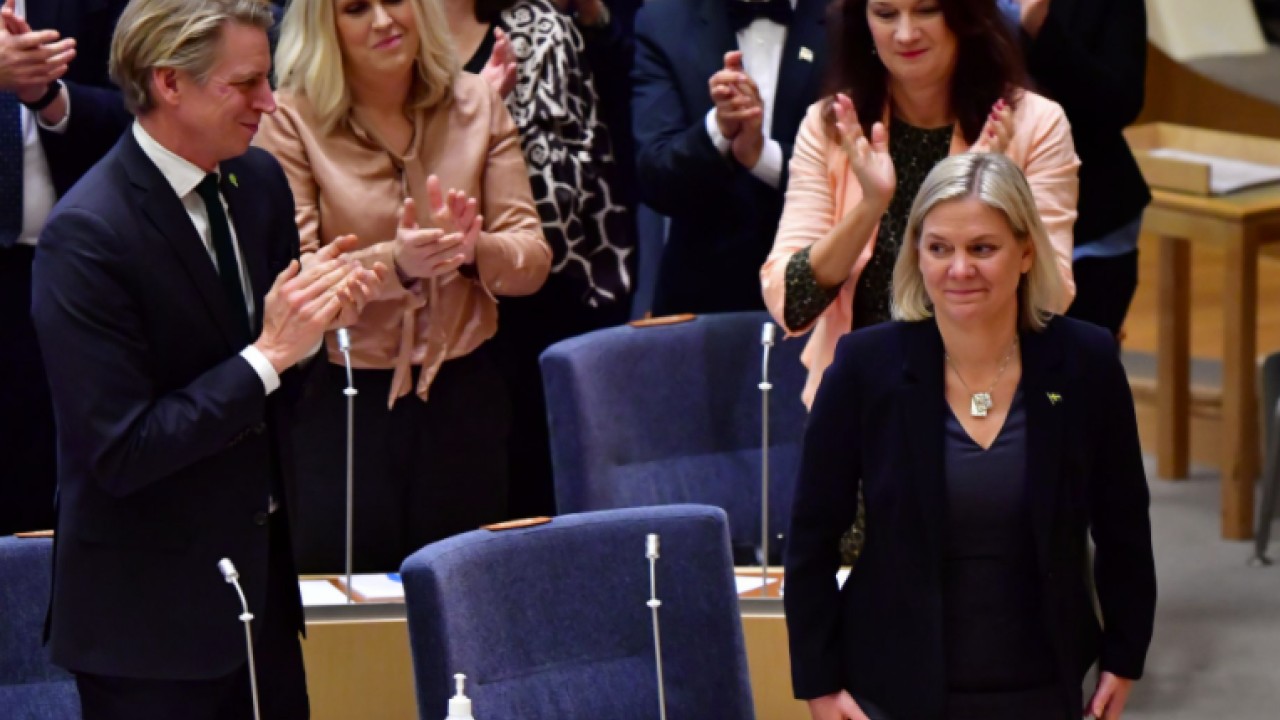 Lawmakers narrowly elected her premier for the second time in less than a week after she set out plans for a minority government made up of only her Social Democrats.
The former finance minister had won a similar vote on Wednesday but threw in the towel hours later after a junior coalition partner left the government over a lost budget vote. read more
"Like all minority governments, we will seek co-operation with other parties in parliament, and I see good opportunities to do so," Andersson, whose party holds 100 seats in the 349-seat parliament, told a news conference.
"The Social Democrats have the biggest party group in parliament by a wide margin. We also have a long tradition of cooperation with others and stand ready to do what is needed to lead Sweden forward."
The leader of the right-wing opposition Moderate Party, Ulf Kristersson, described the incoming administration as a "nine-month caretaker government" and said it would not be able to achieve much in the run-up to elections due in September 2022.
Andersson will have to lead one of Sweden's weakest governments in recent decades, and govern on a budget in part formulated by three opposition parties, including the anti-immigration Sweden Democrats, whose gains over the past decade lie at heart of Sweden's political turmoil.
Parliament adopted budget amendments put forward by the opposition last week which heavily reshaped government spending plans.
The Social Democrats have been in power since 2014 supported by parties united by little else than their desire to keep the Sweden Democrats from influencing policy.
The centre-right opposition has struggled to gather enough votes to form a majority government and polls suggest there may be little shift in the political calculus in the next election.
Andersson will face major challenges.
Gang violence plagues the suburbs of major cities. The health service barely coped with the pandemic and needs strengthening, while the government will need to manage a promised transition to a zero-emissions economy.
SOURCE: REUTERS
FIFA ready to test semi-automated offside technology at Arab Cup
The technology is based on limb tracking and provides the Video Assistant Referee (VAR) with information before the on-field official takes a final call.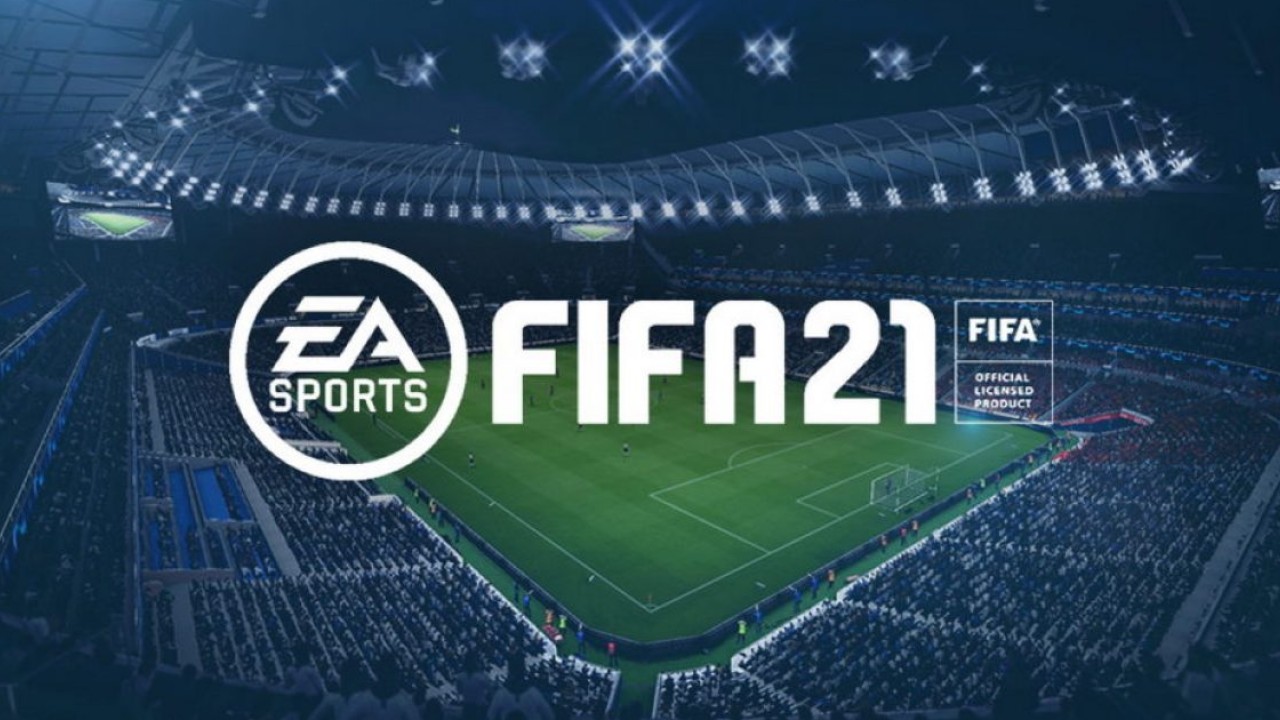 World soccer's governing body FIFA will test its semi-automated offside technology at the Arab Cup 2021 which begins in Qatar on Tuesday, with Chief Refereeing Officer Pierluigi Collina saying the competition represented its most important trial so far.
The technology is based on limb tracking and provides the Video Assistant Referee (VAR) with information before the on-field official takes a final call.
"We'll have a camera setup installed under the roof of each stadium," FIFA's Football Technology and Innovation Director Johannes Holzmueller said in a statement on Monday.
"The limb-tracking data extracted from the video will be sent to the operations rooms and the calculated offside line and detected kick-point is provided to the replay operator in almost real time.
"The replay operator then has the opportunity to show it immediately to the VAR. At the FIFA Arab Cup the assistant VAR at a dedicated offside station can immediately validate and confirm the information."
FIFA's Chief of Global Football Development Arsene Wenger said in April that he hoped the organisation would be ready to implement the technology at next year's World Cup in Qatar.
In March, former Netherlands forward Marco van Basten called on football's lawmakers to consider scrapping the offside rule, saying that the sport would be better off without it.
The game has seen several contentious offside calls since the introduction of the VAR, with growing concern about the time taken and the precision with which offsides are judged.
"Technology is very important and useful in both the pre-match preparation and the decision-making process during matches," Collina said.
"In an offside incident, the decision is made after having analysed not only the players' position but also their involvement in the move.
"Technology – today or tomorrow – can draw a line but the assessment of an interference with play or with an opponent remains in the referee's hands."
SOURCE: REUTERS
Messi wins Ballon d'Or for seventh time
Argentine football great Lionel Messi defeated Robert Lewandowski of Polish (Bayern Munich Club) and Georginho (Chelsea) of Italy for this annual award for the best player in the world of football.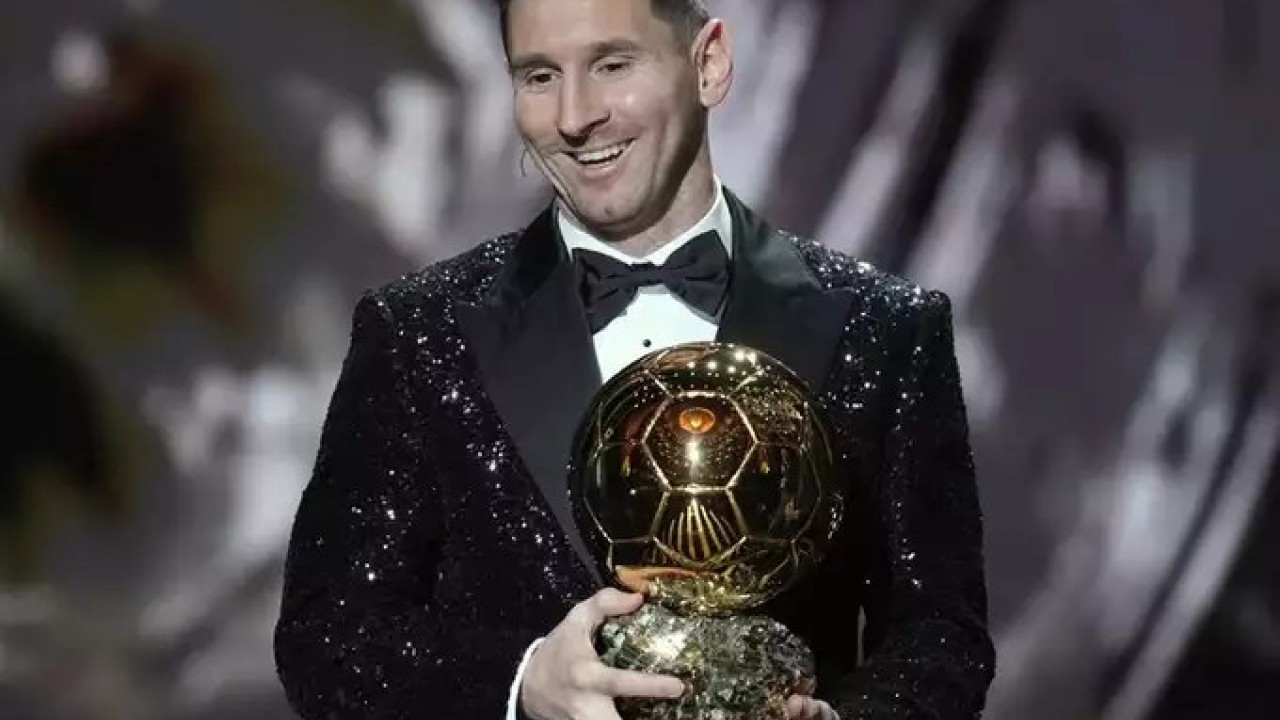 Paris: Argentina and Paris Saint-Germain forward Lionel Messi has created history as he won the Ballon d'Or award for a record-extending seventh time late on Monday night.
Argentine football great Lionel Messi defeated Robert Lewandowski of Polish (Bayern Munich Club) and Georginho (Chelsea) of Italy for this annual award for the best player in the world of football.
By winning the award, Messi has gone several miles ahead of Portugal's star striker Cristiano Ronaldo in terms of winning the most Ballons d'Or.
The 34-year-old Messi now has 7 awards to his name, while 36-year-old Ronaldo has won this honor 5 times.
Besides this, the star footballer claimed a maiden Copa America title with his country this year and was top scorer in La Liga for the 2020-21 season with 30 goals.
Messi ​​won the Best Player of the Year award for the first time in 2009. He won this title in 2009, 2010, 2011, 2012, 2015, 2019 and now in 2021.
Messi joined PSG on a free transfer from Barcelona during the off-season and collected 613 points to finish ahead of Lewandowski (580) and Chelsea's Italy midfielder Jorginho (460) at a star-studded ceremony in Paris.
For the unversed, Messi and Ronaldo have won this award a total of 12 times since 2008. Thus, both players are dominating the world of football.
Awarded by France Football magazine, the Ballon d'Or has been awarded since 1956.