Tata Sons acquires ownership of India's loss making national carrier Air India
The Modi government has sold India's loss making national carrier Air India to the Tata group, the country's largest conglomerate.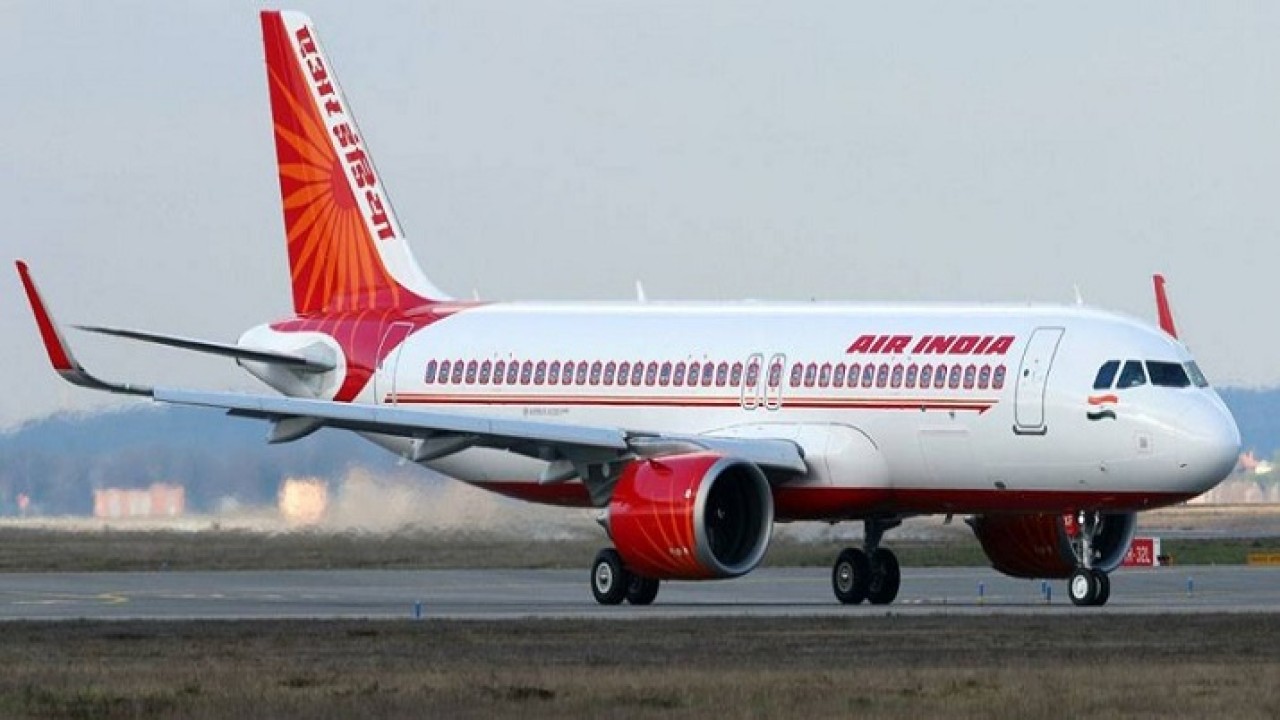 The government has sold the airline to the company, which was the highest bidder at nearly $2.4bn (£1.7bn).
The Tata group originally founded the airline in 1932 before it was taken over by the government in 1953.
The government had for years been trying to sell the airline, which has racked up losses worth $9.5bn.
But it recently sweetened the deal by making the terms of the debt less onerous for the buyer. It's still unclear how much debt the Tata group will take on under the new terms.
Minutes after the acquisition, Tata Sons Chairman Emeritus Ratan Tata tweeted a photograph of the firm's former chairman JRD Tata on the tarmac with an Air India plane in the background.
Welcome back, Air India 🛬🏠 pic.twitter.com/euIREDIzkV

— Ratan N. Tata (@RNTata2000) October 8, 2021
The sale is a boost to Prime Minister Narendra Modi who had been keen to sell the government's entire interest in the airline.
Air India has many assets, including prized slots at London's Heathrow airport, a fleet of more than 130 planes and thousands of trained pilots and crew.
Tata Sons already run two airlines in India - Vistara, a full service carrier in partnership with Singapore Airlines, and AirAsia India, a budget airline in partnership with Malaysia AirAsiaBhd.
SOURCE: BBC NEWS
Messi wins Ballon d'Or for seventh time
Argentine football great Lionel Messi defeated Robert Lewandowski of Polish (Bayern Munich Club) and Georginho (Chelsea) of Italy for this annual award for the best player in the world of football.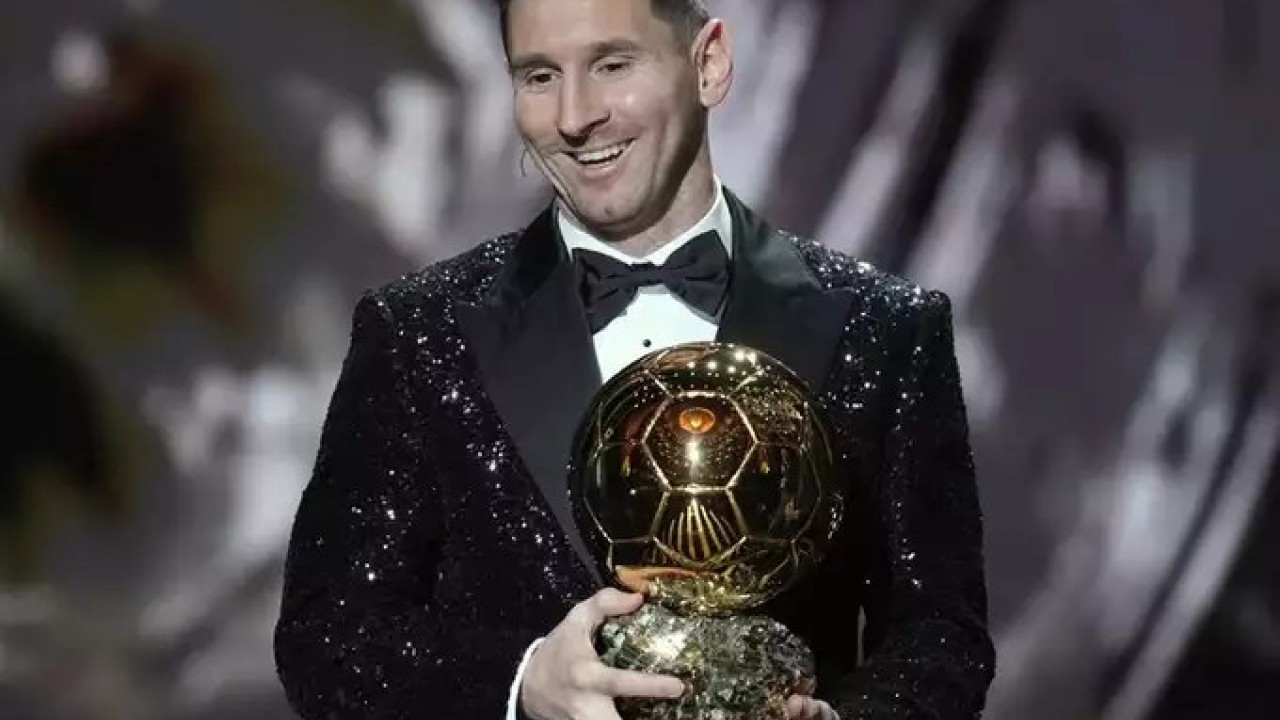 Paris: Argentina and Paris Saint-Germain forward Lionel Messi has created history as he won the Ballon d'Or award for a record-extending seventh time late on Monday night.
Argentine football great Lionel Messi defeated Robert Lewandowski of Polish (Bayern Munich Club) and Georginho (Chelsea) of Italy for this annual award for the best player in the world of football.
By winning the award, Messi has gone several miles ahead of Portugal's star striker Cristiano Ronaldo in terms of winning the most Ballons d'Or.
The 34-year-old Messi now has 7 awards to his name, while 36-year-old Ronaldo has won this honor 5 times.
Besides this, the star footballer claimed a maiden Copa America title with his country this year and was top scorer in La Liga for the 2020-21 season with 30 goals.
Messi ​​won the Best Player of the Year award for the first time in 2009. He won this title in 2009, 2010, 2011, 2012, 2015, 2019 and now in 2021.
Messi joined PSG on a free transfer from Barcelona during the off-season and collected 613 points to finish ahead of Lewandowski (580) and Chelsea's Italy midfielder Jorginho (460) at a star-studded ceremony in Paris.
For the unversed, Messi and Ronaldo have won this award a total of 12 times since 2008. Thus, both players are dominating the world of football.
Awarded by France Football magazine, the Ballon d'Or has been awarded since 1956.
BTS becomes first artist with 4 sold-out concerts at SoFi stadium 
This is the first time that BTS held concerts at SoFi Stadium yet they already set another world record.
Seoul: Renowned K-pop group BTS has once again given merit to their name in history books with their latest accomplishment as band's on-going 'Permission To Dance On Stage in LA' became the first ever concert to sell out all four shows at SoFi stadium.
Christy Butcher, the Senior Vice President of SoFi Stadium, announced that the tickets for BTS's four-day LA concert, "Permission to Dance on Stage" have been sold out.
Christy also said, "We are very pleased to hold BTS' historical first concert in America since 2019 at SoFi Stadium."
Commenting on the same, Butcher stated that "It's also the first time that the live concert and YouTube Theater livestream are taking place simultaneously".
Butcher continued that while numerous artists have performed at SoFi Stadium in the past, BTS is the first and only act to sell out four concerts.
Besides being the first artist to achieve this milestone, BTS became first-ever Korean group to set the record for the most ticket sales among bands and artists who performed at the stadium.
The SoFi Stadium can accommodate 70,000 to 100,000 people. However, roughly 50,000 fans were only allowed to attend per event.
It is pertinent to mention here that this is the first time that BTS held concerts at SoFi Stadium yet they already set another world record.
In addition to the main show, band's sold-out concerts will be broadcast live through YouTube Theatre in Inglewood, California, which will be called "LIVE PLAY."
The livestream has been arranged for the fans who were unable to secure tickets for the live concert.
The "LIVE PLAY" will also comprise a series of programs including a Landmark Photo Zone and Photo Card Random Box where fans can participate in a giveaway to obtain BTS photocards.
Now that the November segment of their 'Permission to Dance on stage' concert is over, fans are eagerly awaiting their December 1 and 2 shows that are no doubt bound to be equally mesmerizing.
Rocker Bryan Adams, other music starts perform in Pirelli calendar
Cher, Rita Ora, Iggy Pop, Jennifer Hudson and other music stars take centre stage in the 2022 Pirelli calendar unveiled on Monday, shot by Canadian rocker and photographer Bryan Adams.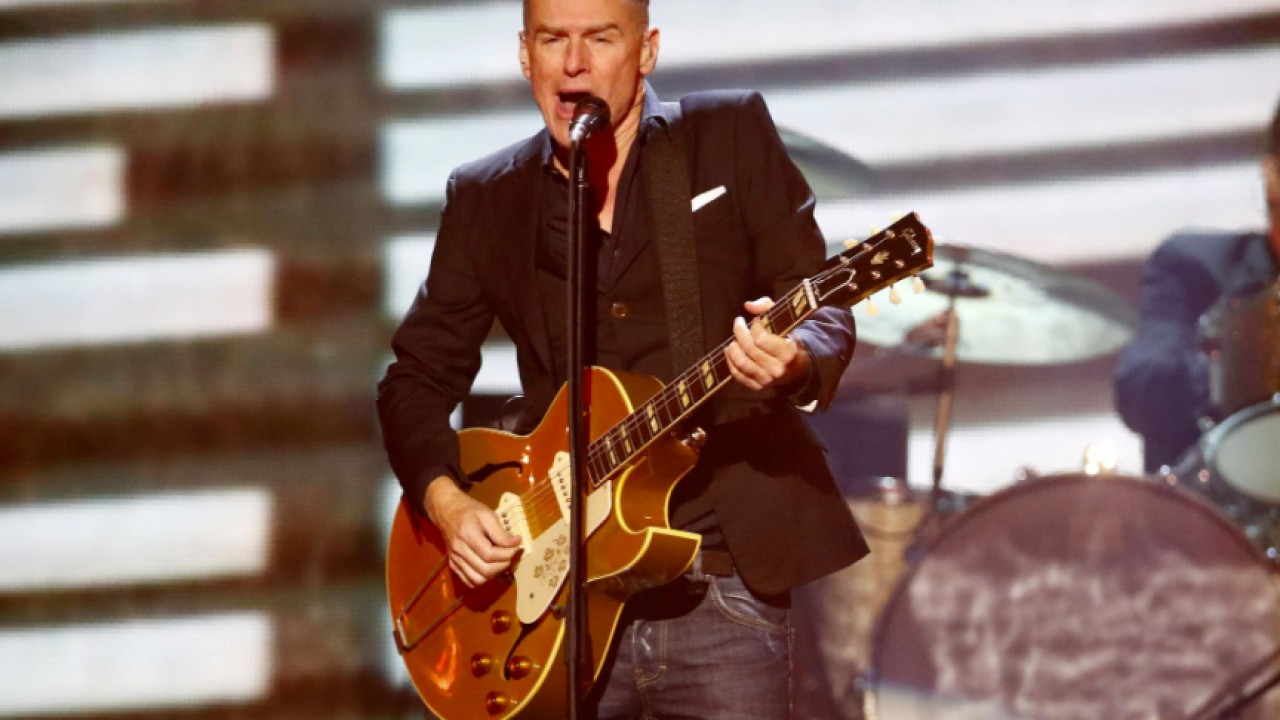 However the 62-year-old was unable to unveil his take of the famed calendar in person in Milan after testing positive for COVID-19 upon arrival in Italy last week. He joined a press conference remotely via video.
Called "On The Road", the calendar seeks to depict a day in the life of a touring musician.
Its cover shows guitarist and singer St. Vincent posing with a Pirelli guitar pick on her tongue. It features pictures of Cher and Pop in dressing rooms, Ora in the bath, rapper Saweetie pushing a luggage trolley and Hudson surrounded by flowers.
Rapper Bohan Phoenix poses on a piano while musician Grimes' photo is set in a futuristic setting. Adams, who snapped the photos in Los Angeles, Capri and Canada last summer, also features.
"With all these pictures, fantasy plays a big part in trying to create something," he said in a statement. "Because you don't want it to be literal, you want it to be glamorous, yet it gives the impression of what it might be like."
Adams said last week that he had tested positive for COVID-19 after flying into Milan and was going to hospital. It was the second time in a month he had tested positive for the virus. He has since posted photos, thanking doctors and nurses looking after him.
Adams is best known for songs like "Summer of '69", "Heaven" and "(Everything I Do) I Do It for You".
As a photographer, he has snapped Mick Jagger and Naomi Campbell, as well as Britain's Queen Elizabeth. He has also published books of his photos, including one on injured British soldiers.
First published in the 1960s, the Pirelli calendar has a limited run and is usually gifted to the company's clients. In recent years, it has moved away from featuring images of scantily-dressed models to more artistic themes, featuring various celebrities.
The 2021 edition was suspended due to the pandemic.
SOURCE: REUTERS