SC grants bail to Khursheed Shah in assets beyond means case
The Supreme Court (SC) Thursday approved bail plea of Pakistan Peoples Party (PPP) leader Khurshid Shah in a case pertaining to accumulation of assets beyond known sources of income, after two years.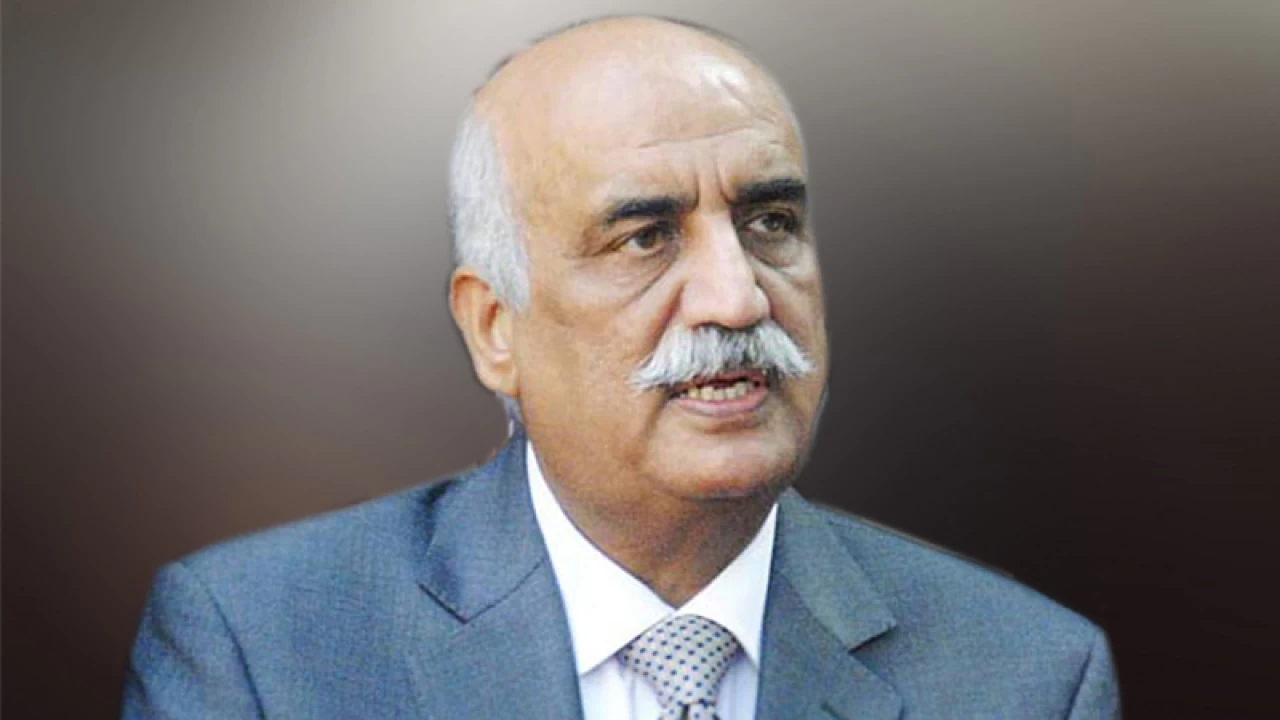 Islamabad: The Supreme Court (SC) Thursday approved bail plea of Pakistan Peoples Party (PPP) leader Khurshid Shah in a case pertaining to accumulation of assets beyond known sources of income, after two years.
According to details, a two-member bench headed by Justice Umar Ata Bandial heard the petition and directed to release the PPP leader from the jail over bail bonds worth Rs1 crore.
However, the SC has ordered him to submit a bond of Rs 10 million.
The apex court, while granting bail, said that Khurshid Shah's name would remain in the ECL and if he wanted to go abroad, he would be needed to approach the accountability court.
It is pertinent to mention here that, the National Accountability Bureau (NAB) had arrested PPP leader on September 18, 2019 in an assets beyond means case.
The Veteran PPP leader is accused of transferring an amenity plot in the Sukkur Cooperative Society under his name to build a bungalow, besides owning hotels, filling stations and bungalows registered under the names of his front men.
Novak arrives in UAE after being deported from Australia
Djokovic spent Saturday night in an immigration detention hotel in Melbourne, but was allowed to leave on Sunday to meet with his legal team.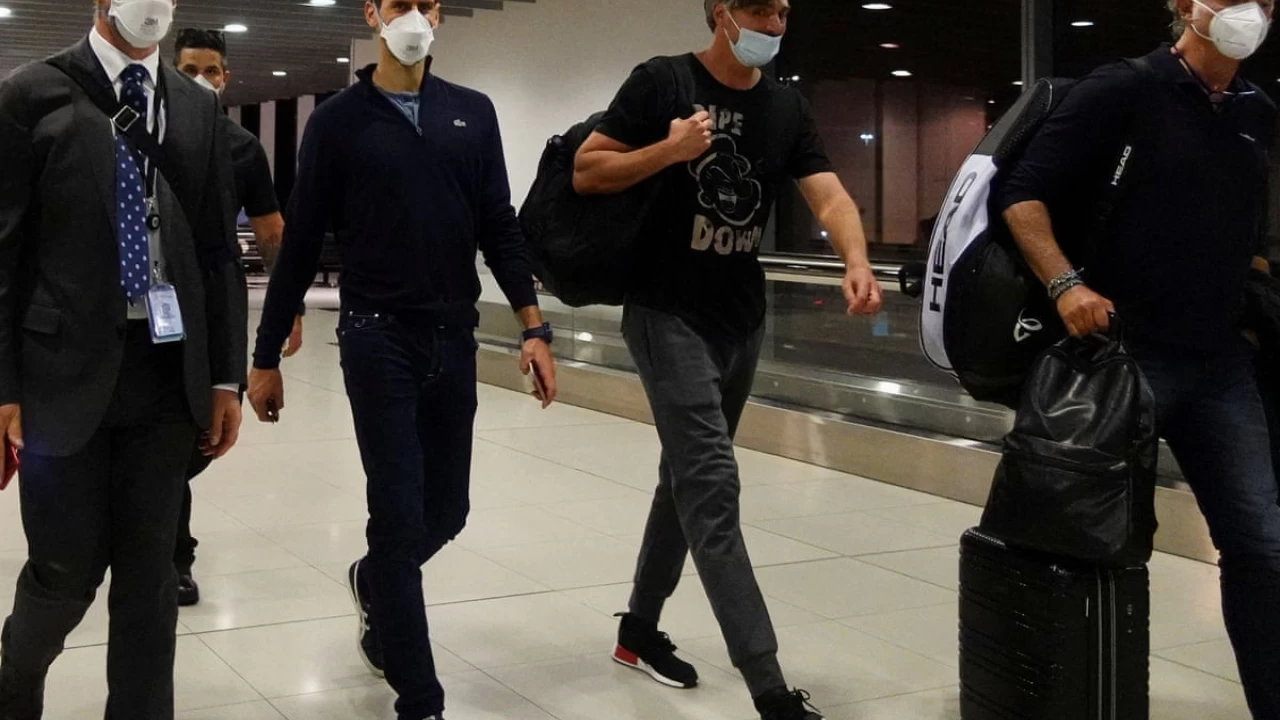 Dubai: Novak Djokovic arrived in Dubai early Monday after his deportation from Australia over its required COVID-19 vaccination ended the No. 1-ranked men's tennis player's hopes of defending his Australian Open title.
The Emirates plane carrying Djokovic touched down after a 13 1/2-hour flight from Melbourne, where he had argued in court he should be allowed to stay in the country and compete in the tournament under a medical exemption due to a coronavirus infection last month.
At Dubai International Airport, arriving passengers wearing mandatory face masks collected their bags and walked out of the cavernous terminal.
It wasn't immediately clear where Djokovic planned to travel next as the Dubai Duty Free tennis tournament, which Djokovic won in 2020, doesn't start until Feb. 14.
Dubai, the commercial capital of the United Arab Emirates (UAE), doesn't require travelers to be vaccinated, though they must show a negative PCR test to board a flight.
Djokovic's visa was initially canceled on January 6 by a border official who decided he didn't qualify for a medical exemption from Australia's rules for unvaccinated visitors. He was exempted from the tournament's vaccine rules because he had been infected with the virus within the previous six months.
He won an appeal to stay for the tournament, but Australia's immigration minister later revoked his visa. Three Federal Court judges decided unanimously Sunday to affirm the immigration minister's right to cancel Djokovic's visa.
Following the deportation orders, the tennis star will not compete in the Australian Open which is due to start on Monday.
Vaccination amid the pandemic was a requirement for anyone at the Australian Open, whether players, their coaches or anyone at the tournament site. More than 95 percent of all Top 100 men and women in their tours' respective rankings are vaccinated. At least two men — American Tennys Sandgren and Frenchman Pierre-Hugues Herbert — skipped the first major tournament of the year due to the vaccine requirement.
Djokovic's attempt to get the medical exemption for not being vaccinated sparked anger in Australia, where strict lockdowns in cities and curbs on international travel have been employed to try to control the spread of the coronavirus since the pandemic began.
In the meantime, people in Serbia say the decision is unfair to tennis star Novak Djokovic.
Veteran actor Rasheed Naz passes away 
The news of sad demise of Rasheed has been revealed by his daughter-in-law and actress Madiha Rizvi who shared a post on her Instagram handle.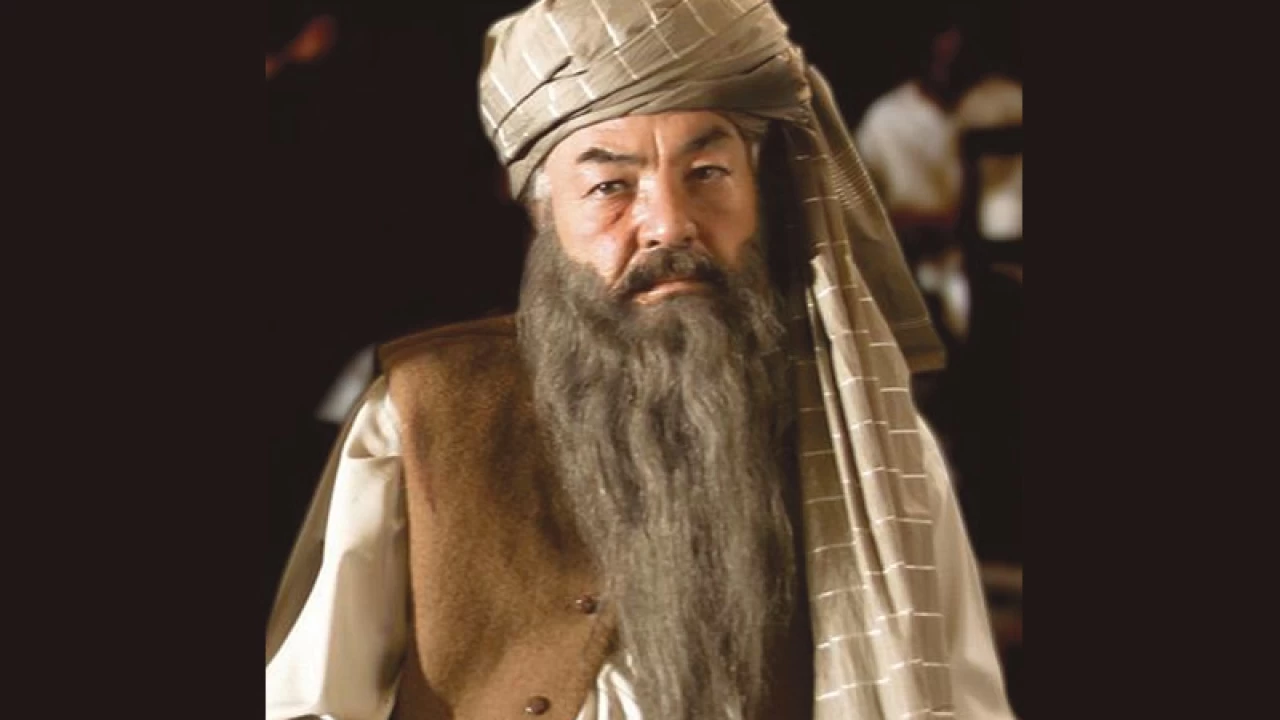 Peshawar: Veteran Pakistani actor Rasheed Naz passed away on Monday, his family confirmed. He was 73.
The news of sad demise of Rasheed has been revealed by his daughter-in-law and actress Madiha Rizvi who shared a post on her Instagram handle.
"Rasheed Naz is no longer with us," the actress wrote,
"Our beloved Baba Rashid Naz passed away this morning. Please recite Surah Al-Fatihah for the soul of the deceased," she added.
View this post on Instagram
The veteran actor's funeral prayers will be offered at Charsadda Road Eid Gah at 3PM.
Born in 1948, Rasheed started his television career as an actor in Pushto television play. He also worked in several Pashto, Hindko and Urdu language plays.
His first Urdu play was Aik Tha Gaoon (1973). The renowned star also worked in Pakistan's first private television play Dasht, telecast on N T M.
In 1988, he worked in his first Pashto film Zama Jang (in Urdu "Meri Jang"). His first Urdu film was Syed Noor's Dakait. He also worked in Shoaib Mansoor's film Khuda Ke Liye.
Rasheed Naz's popular films include Karachi to Lahore, Varna, Khuda Ke Liye and others.
Mali ex-president Keita dies two years after coup ouster
Mali's interim government issued a statement hailing the memory of the illustrious Keita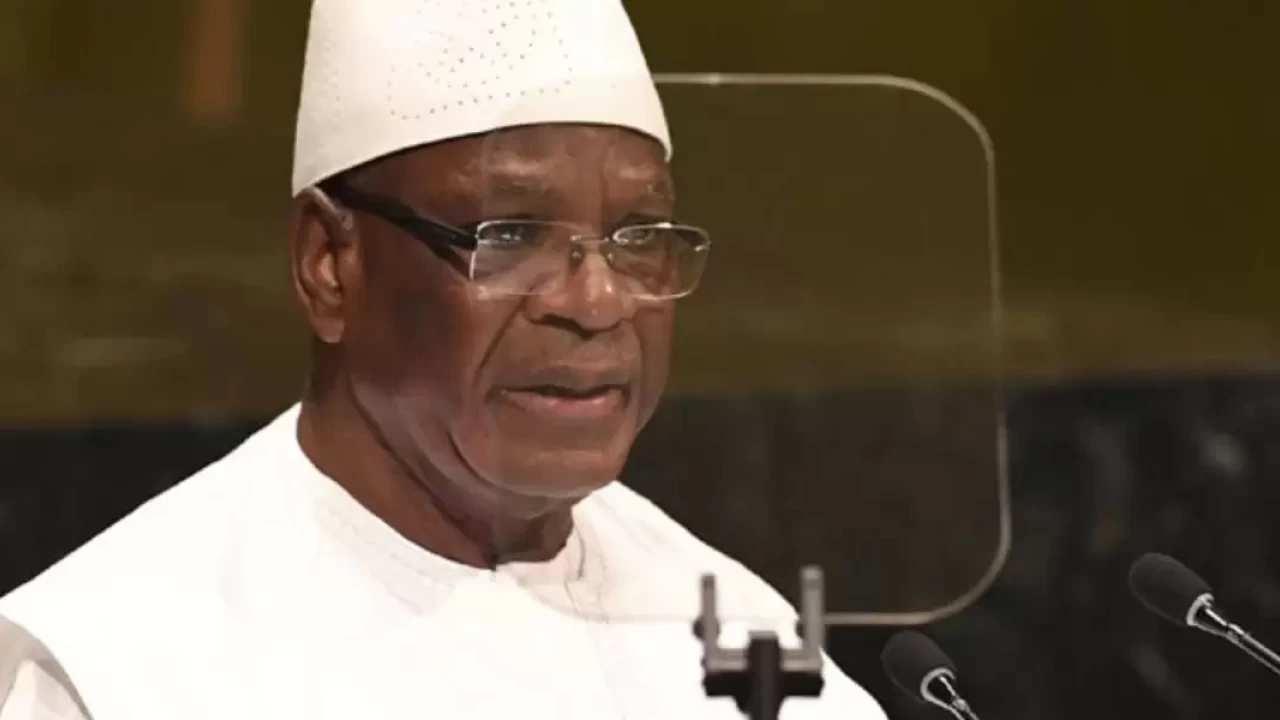 Bamako: Mali's former president Ibrahim Boubacar Keita, who led the West African country from 2013 until he was ousted in a coup in 2020, died at the age of 76 in the capital Bamako on Sunday, his family said.
Looming over most of Keita's presidency was the militant insurgency that has rocked the poor Sahel country since 2012, while his toppling marked the rise of the military junta which is now under regional sanctions for failing to restore civilian rule.
Mali's interim government issued a statement hailing "the memory of the illustrious" Keita, adding that the former president died "after a long illness".
Keita was forced out of office on August 18, 2020, by young military officers who staged an uprising at a base near Bamako before heading into the city, where they seized Keita and other leaders.
Foreign Minister Abdoulaye Diop said he was "saddened to learn of the death of former President Ibrahim Boubacar Keita", adding that "it is with great emotion that I bow before his memory".
Macky Sall, president of neighbouring Senegal, said in a Tweet he was "saddened" by the news, while Niger's ex-president Mahamadou Issoufou, a former comrade of Keita's in the Socialist International, hailed him as "a cultured man, a great patriot and a pan-Africanist".
Politicians and other public figures went to Keita's home southwest of Bamako to offer their condolences, with police guarding the entrances, according to AFP journalists at the scene.
The government statement said funeral plans would be announced at a later date.
– Protests, coups –
In the weeks before the 2020 coup, Keita had been struggling with protests fuelled by his handling of the jihadist insurgency and failure to turn around Mali's floundering economy.
Snail-paced political reforms, decrepit public services and schools, and a widely shared perception of government corruption also fed anti-Keita sentiment, driving tens of thousands of protesters into the streets.
Seized by the putschists, the junta that emerged from the rebellion — under pressure from the West African bloc ECOWAS — released Keita weeks later and returned him to his residence in Bamako, under surveillance.
He suffered a mini-stroke the following month and was sent to the United Arab Emirates for treatment. He had been based at his Bamako home since staying out of public life.
The ruling junta would stage another coup in May 2021, toppling a civilian transitional government.
The junta had vowed to hold elections next month to transition the country back to civilian rule. But at the end of the last year, the junta revised its timetable, saying it could stay in power for up to five years.
In response, ECOWAS agreed to sanction Mali earlier this month, imposing a trade embargo and shutting borders, in a decision backed by the United States, the European Union and former colonial power France.
Landlocked Mali, one of the world's poorest countries, is already feeling the effects of the sanctions, prompting thousands to protest in Bamako on Friday.
– Political veteran –
The son of a civil servant, Keita was born in the southern industrial city of Koutiala, the declining heartland of cotton production.
After studying literature in Mali, Senegal and France, Keita became an adviser for the EU's overseas development fund before heading a development project in northern Mali.
He then rose through the ranks under Alpha Oumar Konare, the country's first democratically elected president.
As a socialist prime minister between 1994 and 2000, he quelled a series of crippling strikes, earning a reputation as a firm leader and helping to set up his landslide election in 2013.
Keita was then re-elected in the 2018 elections, beating opposition leader Soumaila Cisse, who died in December 2020 of Covid.
Cisse's kidnapping by jihadists in March 2020 further illustrated Keita's inability to stop the violence, with rising public outrage culminating in the coup months later.
Source: AFP