Two cops killed, 5 others wounded in 'clash with protesters' in Lahore
Lahore: At least two policemen were killed and five others suffered injuries after members of a banned outfit, who had gathered to demand the release of their chief, clashed with the riot police and pelted stones.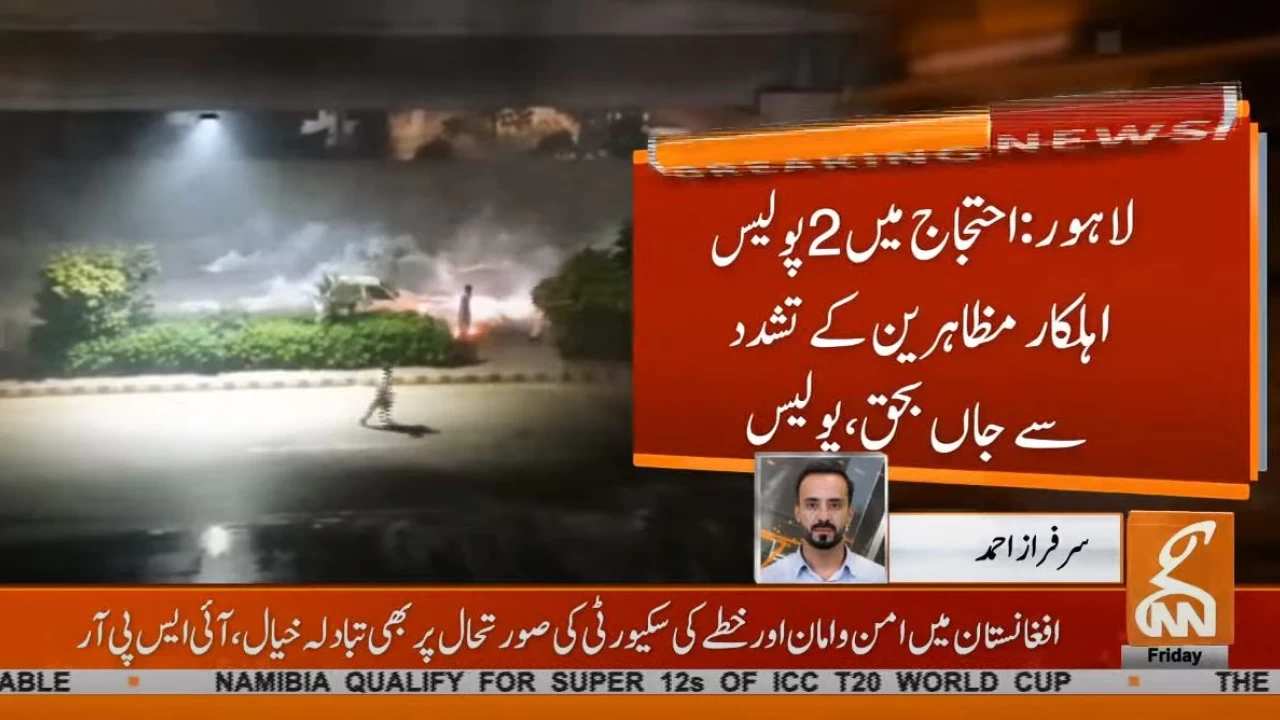 According to Lahore police spokesman, the protesters took law into hand after policemen tried to stop them from sabotage. They (the protesters) attacked police with petrol bombs, stones and clubs.
لاہور: احتجاج میں 2 پولیس اہلکار مظاہرین کے تشدد سے جاں بحق، پولیس#TLPprotest #GNNUpdates pic.twitter.com/1nAInMuRlO

— GNN (@gnnhdofficial) October 22, 2021
Head Constable Ayyub, 59 and constable Khalid Javed, 55, lost their lives.
There were reports that cars collided during the protest that led to the killing of cops.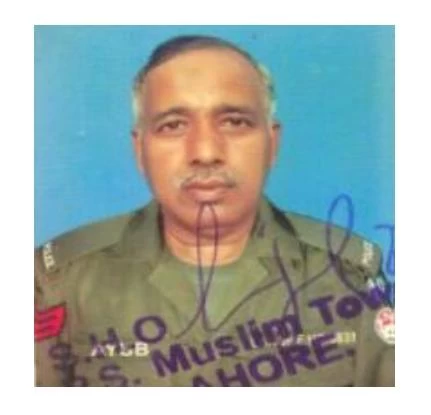 Ayyub was posted in Gwalmandi, while Khalid Javed was posted at Mayo Garden police check post.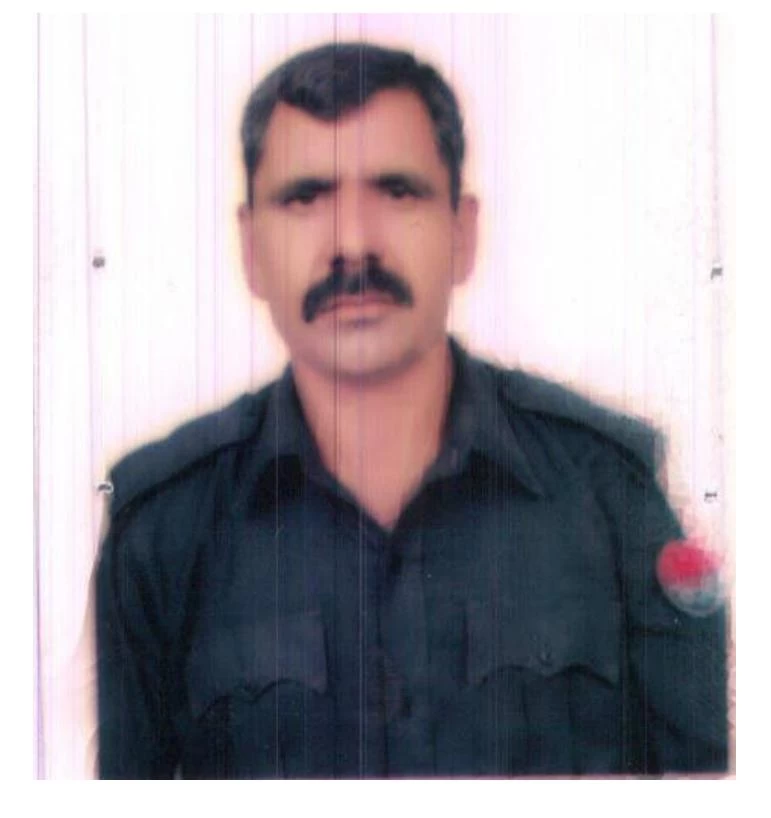 Public to interact with PM Imran via live phone calls on Jan 23
Imran Khan would take people into confidence regarding measures adopted by government for their betterment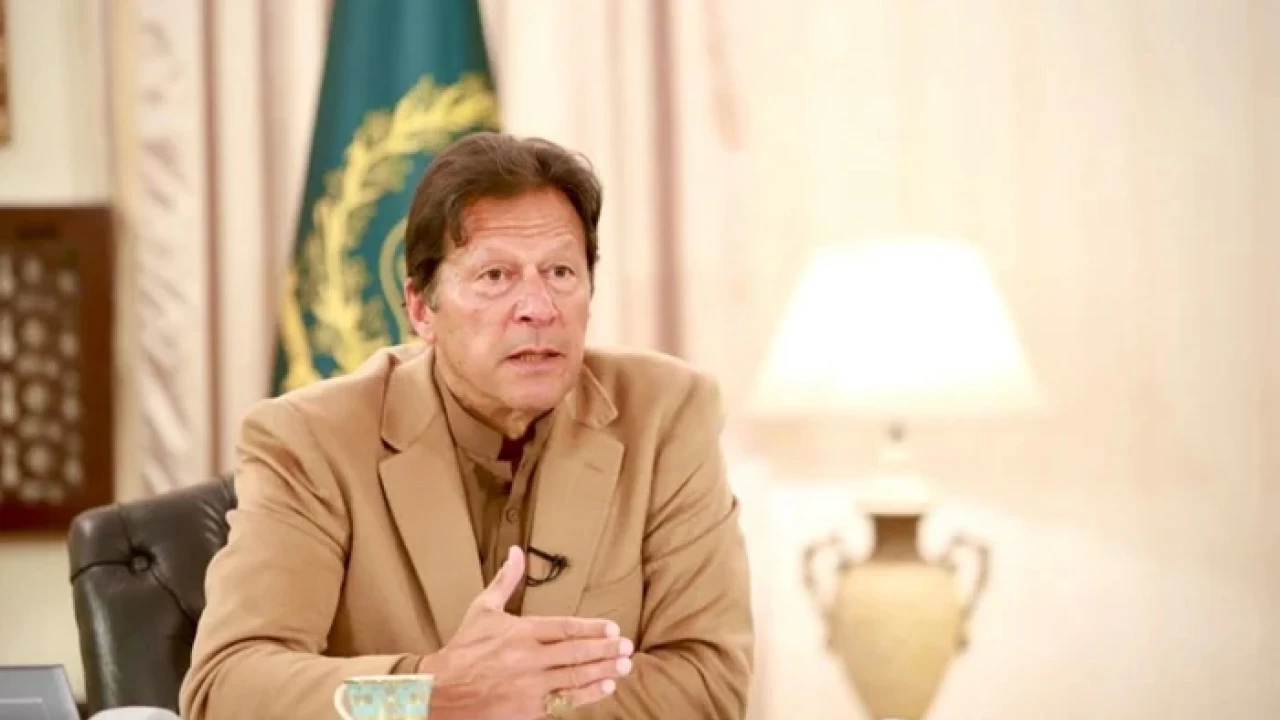 Islamabad: Prime Minister Imran Khan will receive direct phone calls from general public during a programme "Aap Ka Wazir-e-Azam" approximately at 1500 hours on Sunday (January 23).
This was announced by Adviser to Prime Minister on Political Communication Shahbaz Gill on Friday.
In a tweet, Special Assistant to Prime Minister on Political Communication Dr Shahbaz Gill said the Prime Minister will listen to the complaints and opinions of the people and will inform them about different initiatives taken by the government.
Taking to Twitter, Shahbaz Gill said that the prime minister will take direct calls from the general public on January 23 at 3:00 pm. "Imran Khan will receive complaints and suggestions from the general public," he said.
The adviser further shared that the prime minister would take people into confidence regarding the measures adopted by the government for their betterment.
وزیراعظم عمران خان 23 جنوری بروز اتوار تقریباً دن کے 3 بجے آپکا وزیراعظم پروگرام میں عوام کی براراست ڈائیریکٹ فون کالز موصول کریں گے۔ عوام کی شکایات اور آرا سنیں گے اور حکومت کے کئے گئے اقدامات سے عوام کو آگاہ کریں گے۔

— Dr. Shahbaz GiLL (@SHABAZGIL) January 21, 2022
ECC approves selected commodities' export to Afghanistan in Pakistani currency
The forum also approved technical supplementary grants of Rs5 billion for the Ministry of Planning, Development and Special Initiatives for conducting the 7th Population and Housing Census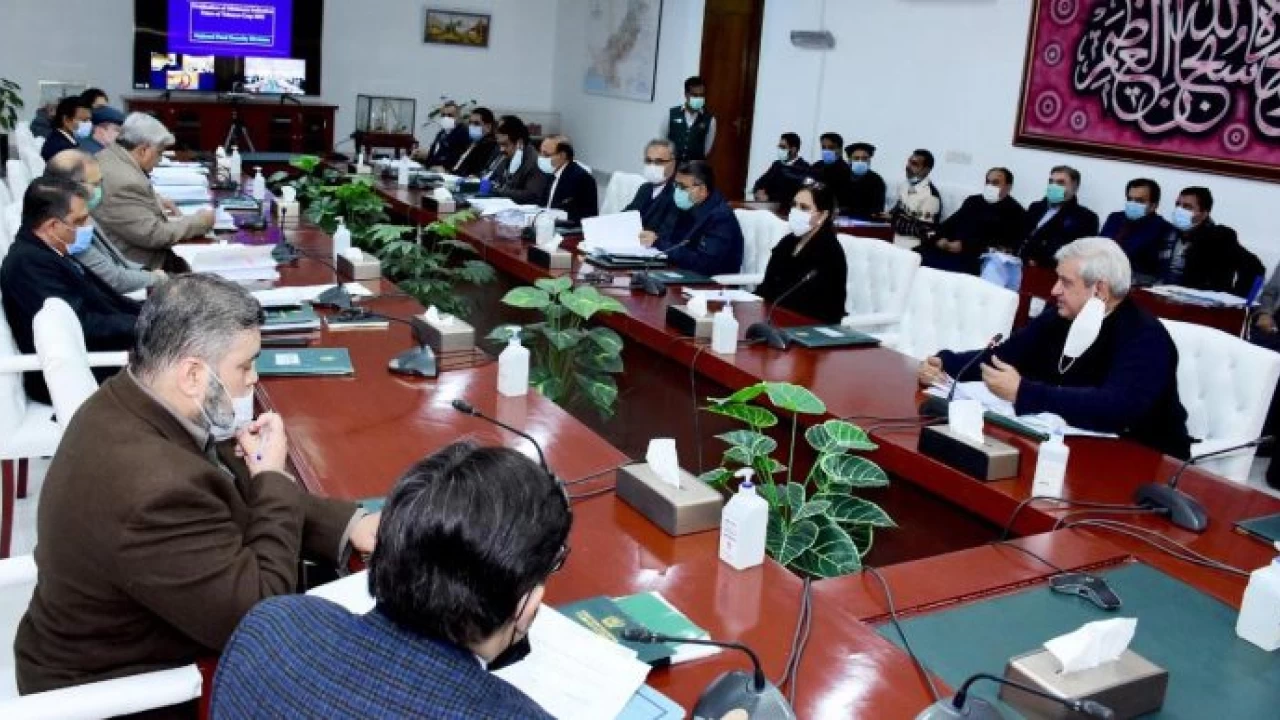 Islamabad: Considering the food crisis and prevailing situation of Afghanistan, the Economic Coordination Committee of the Cabinet Friday approved the summary presented by the Ministry of Commerce, allowing the export of selected commodities to the neighbouring country in Pakistani currency by adding them in the list of items at Para-7(1) of the Export Policy Order, 2020.
Fruits, vegetables, cement, salt and dry fruits were also included in the list of export items, while the ECC removed the 45% regulatory duty on the import of pine nuts from Afghanistan.
The forum also approved technical supplementary grants of Rs5 billion for the Ministry of Planning, Development and Special Initiatives for conducting the 7th Population and Housing Census.
The ECC meeting here, which was virtually presided over by Federal Minister for Finance and Revenue Shaukat Tarin, also approved Rs4 billion under the Pakistan Raises Revenue Programme (PRRP) for the financial year 2021-22 for Federal Board of Revenue.
Federal Minister for National Food Security and Research Syed Fakhar Imam, Federal Minister for Industries and Production Makhdoom Khusro Bakhtiar, Federal Minister for Water Resources Chaudhry Moonis Elahi, federal secretaries and senior officers attended the meeting, a Finance Ministry press release said.
The ECC also approved Rs 78.5 million for the projects of ICT (Islamabad Capital Territory) Administration, by Interior Ministry.
The meeting gave its approval for amounts of Rs 60 million and Rs3 million (equivalent to $17,133.06) for the Interior Ministry within the sanctioned budgets for purchase of spare parts for helicopters maintained by HQs Frontier Corps Balochistan North and HQs Frontier Corps Khuber Pakhtunkhwa (North) respectively.
It approved re-allocation of Rs 226.8 million surrendered funds for the year 2021-22 under Sustainable Development Goals Achievement Programme (SAP) in favour of Interior Division for further release to the ICT Administration.
The meeting gave its consent for rupee cover of $65 million (equivalent to Rs 11,960 million) to the Ministry of National Health Services, Regulations & Coordination, committed by Islamic Development Bank, to utilize the IsDB loan under "IVAC Covid-19 Vaccine Support for Pakistan".
The committee, while noting the growth in exports, approved another summary of the Commerce Ministry to enhance the quota limit for export of samples to $25,000 or 0.1% of actual export proceeds during the last financial year in US dollars per exporter per annum, by amending relevant paras of the Export Policy Order, 2020.
The ECC approved a Commerce Ministry's proposal of removal of 45 percent regulatory duty on the import of Chilghoza from Afghanistan as the tariff reduction would encourage the legal import of unprocessed Chilghoza for processing in the country for export and would also be instrumental in creation of jobs in the far flung areas of border regions of Khyber Pakhtunkhwa and economically backward areas of Balochistan.
The committee approved a proposal submitted by the Finance Division for engaging the services of third party to carry out the monitoring and evaluation (M&E) functions of the Kamyab Pakistan Programme (KPP). The M & E responsibilities were entrusted to Pakistan Poverty Alleviation Fund (PPAF), which due to its legal status had not been able to undertake the task.
The ECC discussed and approved the Finance Division's summary for resolving the issue of reversal of Foreign Commonwealth and Development Office (FCDO) unspent grant funds under amendment to MoU (Memorandum of Understanding) with proposal to establish a new Credit Guarantee Company (CGC) having 56% shareholding of FCDO through Karandaaz (unspent funds) and 44 percent shareholding of Government of Pakistan, with mandate of issuance of credit guarantees against financing in the SME (Small & Medium Enterprises) sector.
The committee after deliberation and considering the depth of Pakistan's relationship with China, and as a goodwill gesture on government level, approved the proposal of the Ministry of Water Resources for compensation package of $11.6 million for the affected Chinese nationals of Dasu Hydropower Project incident.
The ECC allowed the operations of SNGPL based plants (Fatima Fertilizer (Sheikhupura plant ) and Agritech) for a further two months post January, i.e., February- March at gas rate of Rs. 839/MMBTU on a summary of Ministry of Industries and Production to meet the Urea fertilizer requirement for remaining Rabi Season 2021-22.
It approved a summary tabled by Ministry of Information Technology and Telecommunication for the constitution of Advisory Committee headed by the Finance Minister for the release of IMT/5G spectrum.
The ECC also approved the draft Policy Directive of the Pakistan Telecommunication (Re-Organization) Act 1996 for renewal of Cellular License of Pakistan Mobile Communication Limited (PMCL/Jazz). It was presented by the Ministry of Information Technology & Telecommunication.
SOURCE: APP
Educational institutions with COVID high positivity to be closed for one week
Data suggests a strong correlation between vaccination levels and infection rate in various cities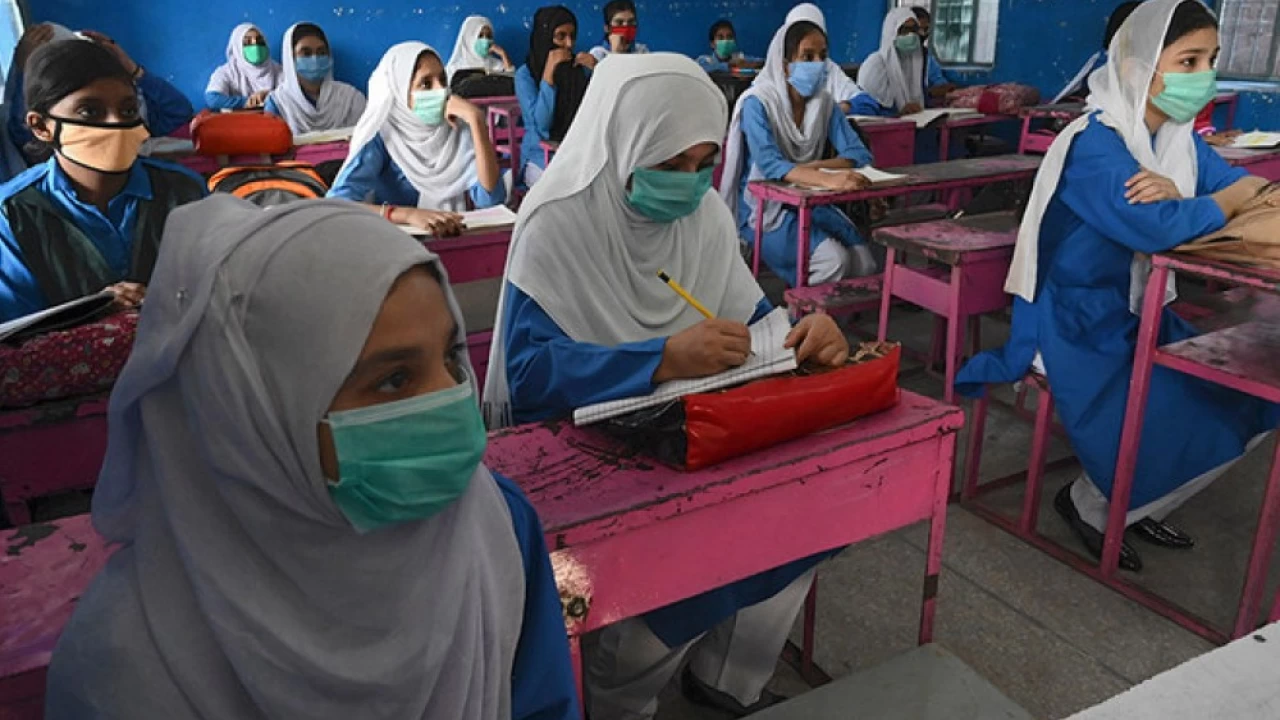 Islamabad: The National Command and Operations Center (NCOC) has decided to close educational institutions with COVID-19 high positivity for one week.
According to the reports, COVID testing in education institutes was carried out in major Omicron hit cities to ascertain disease spread among students and ensure accurate disease mapping.
Data suggests a strong correlation between vaccination levels and infection rate in various cities. In this regard, the NCOC decided that aggressive testing in education institutes will be conducted for next two weeks especially in high disease prevalence cities.
Following to the COVID-19 cases, education institutions or specific classes with high positivity will be closed for one week. "Provincial Administration in consultation with District Health, Education Authorities and School Administrations to set a threshold of cases for deciding such closures," it added.
The NCOC further decided that the federating units to carry out special vaccination drives in schools to ensure 100 per cent vaccination of students over 12 years of age.