Punjab govt forms committee to negotiate with banned outfit
Punjab Chief Minister Sardar Usman Buzdar on Friday announced that the provincial government had decided to form a committee to negotiate with the proscribed Tehreek-e-Labbaik Pakistan (TLP).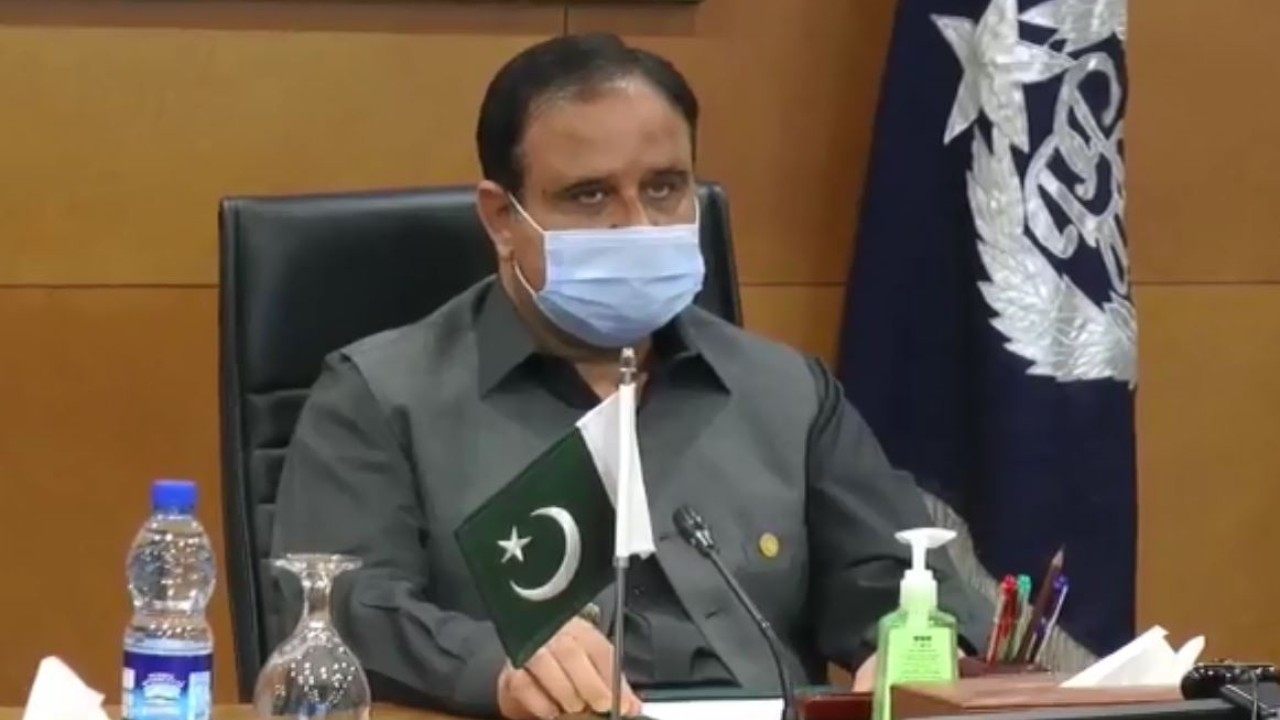 The announcement came in the backdrop of staged protests by the banned outfit to demand the release of their leader Saad Rizvi.
Buzdar made the announcement regarding the government's decision to hold talks with the banned outfit on Twitter.
"We have formed a committee, consisting of senior members of the Punjab Cabinet Raja Basharat and Chaudhry Zaheeruddin to negotiate with the [banned] Tehreek-e-Labbaik," Buzdar wrote.
تحریک لبیک سے مذاکرات کے لیے ہم نے پنجاب کابینہ کے سینئر اراکین راجہ بشارت صاحب اور چوہدری ظہیر الدین صاحب پر مشتمل کمیٹی تشکیل دی ہے

حضور اکرم ﷺ کی سنت کے مطابق ملک میں امن و آشتی کے لیے ہم سب کو مل کر کام کرنے کی ضرورت ہے

— Usman Buzdar (@UsmanAKBuzdar) October 22, 2021
"According to the Sunnah of the Holy Prophet (PUBH), we all need to work together for peace and harmony in the country," he wrote.
Omicron threat: Sindh govt braces for new Covid curbs, allows schools to remain open
The provincial home department, in line with the NCOC's recommendations, has announced new curbs, which will be applicable from December 1-15.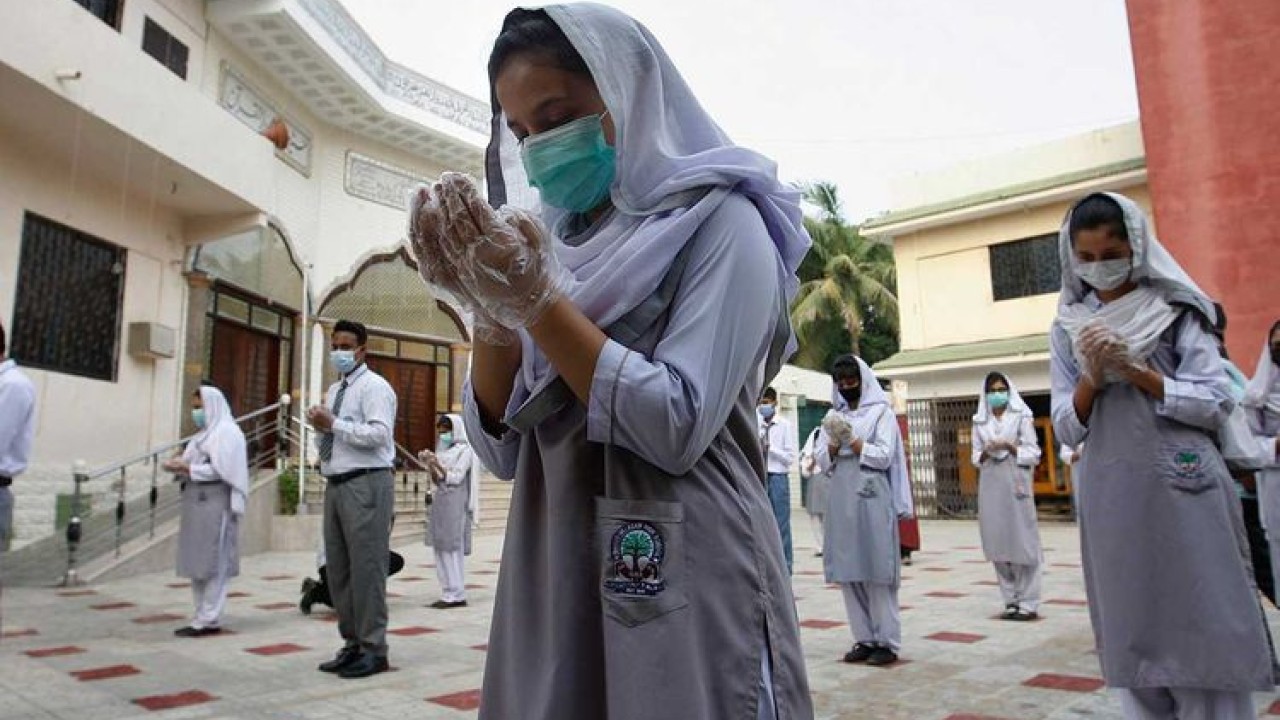 The Sindh government on Tuesday announced that educational activities would continue across the province, but at the same time, announced new curbs as it braces for omicron, the latest coronavirus variant.
Pakistan had last week announced a ban on entry from six southern African countries as well as Hong Kong "due to threat" from the new COVID-19 variant.
In a notification, the Sindh Home Department said the National Command and Operations Centre had placed Karachi, Sukkur, and Sanghar in "category B" (cities with good vaccination progress) while other cities of the province fell under "category C" (cities with low vaccination progress).
The home department, in line with the NCOC's recommendations, has therefore announced new curbs, which will be applicable from December 1-15. Indoor and outdoor gatherings are only allowed for vaccinated individuals with the following cap:
Karachi, Sukkur, and Sanghar — indoor 500 people and outdoor 1,000 people. Other cities, divisions — indoor 300 people and outdoor 1,000 people.
Indoor dining is only allowed for fully vaccinated individuals till 11:59pm. In Karachi, Sukkur, and Sanghar, it will be allowed at 70% occupancy, while in other cities and divisions, the maximum cap is 50%.
Outdoor dining is also allowed for fully vaccinated individuals throughout the province till 11:59pm. Takeaway and drive-through services can function 24/7, given that they follow
Indoor and outdoor ceremonies are allowed only for fully vaccinated individuals. Karachi, Sukkur, and Sanghar — indoor 500 individuals and outdoor 1,000 individuals.
Other cities, divisions — indoor 300 individuals and outdoor 1,000 individuals.
Markets and business activities can continue till 10pm, while essential services — pharmacies, medical facilities, vaccination centres, petrol pumps, CNG stations, and others — can function 24/7.
Amusement parks, water sports, and swimming pools in individuals Karachi, Sukkur, and Sanghar can function at 70% occupancy, while in the remaining cities and divisions the cap is 50%.
Public parks, however, will remain open under strict COVID-19 protocols. Contact sports are allowed for fully vaccinated individuals.
Shrines will remain open, however, only fully vaccinated individuals will be allowed to visit the places. Routine office timings will be followed and 100% attendance is permitted. The employees should be fully vaccinated.
Only fully vaccinated individuals can exercise at indoor gyms. Public transport can operate with 80% occupancy and only fully vaccinated individuals can benefit from the service. Wearing masks is mandatory.
Cinemas can entertain fully vaccinated individuals and can operate without time restrictions. Railways will operate with 80% occupancy and only fully vaccinated individuals can benefit from the service. Wearing masks is mandatory.
District administrations may impose broader lockdowns in areas under their jurisdiction. They can also smart and micro smart lockdowns in specified areas. Wearing masks shall be compulsory in public spaces.
All education institutes will follow 100% attendance with a focused campaign to vaccinate students above 12 years of age.
Babar Azam to lead Karachi Kings in upcoming PSL 7
PSL Season 7 is likely to be played from late January 2022 through February, in Karachi and Lahore.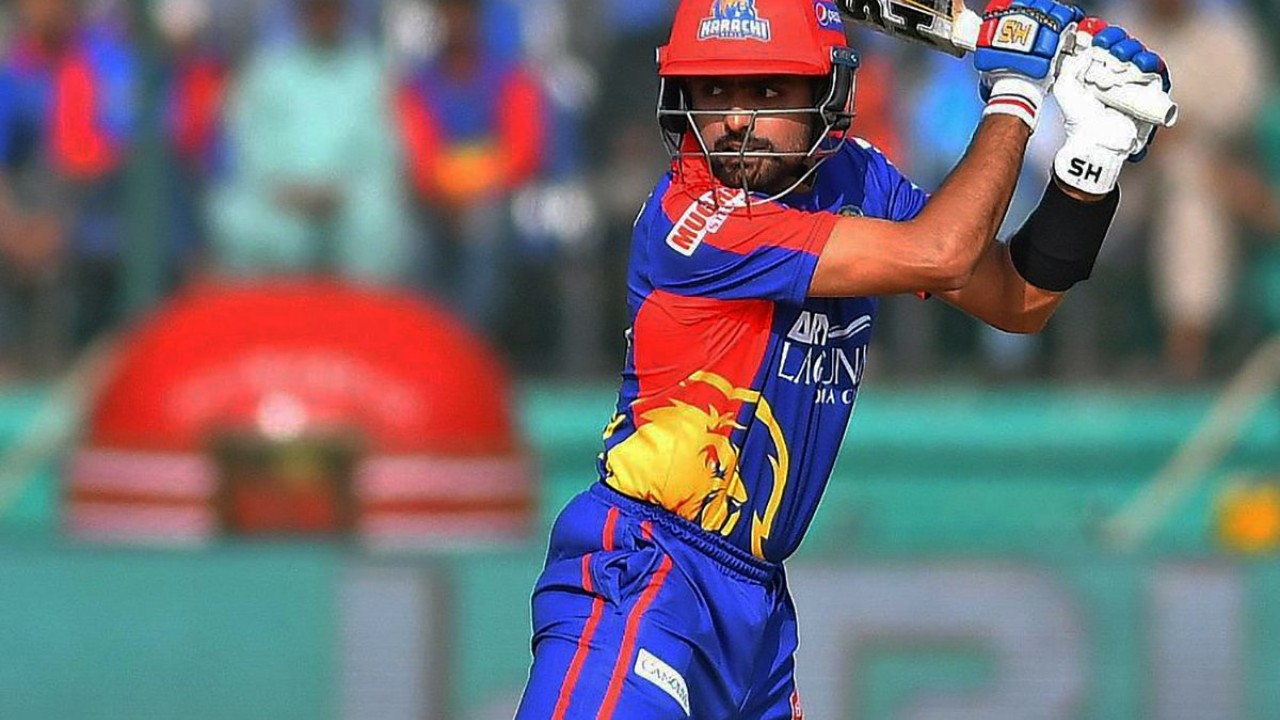 The Karachi Kings Tuesday announced that Babar Azam will lead Karachi Kings in Pakistan Super Legaue 7.
According to a statement issued in this regard, Azam, while reacting to his selection as the skipper, said: "This is such an honour for me that the whole team, including Imad Bhai, have entrusted me with the captaincy of our beloved Karachi Kings team. This means the world to me."
"I will work as hard as possible to take the team to even greater heights than what we've already achieved so far. Karachi and the Kings is my home and family away from home and my promise is that I will give it my all to make sure we keep on growing toward bigger and better things," Azam said.
On the other hand, Imad Wasim, a member of Karachi Kings since the first season and captain since 2018, who captained the team to become PSL 5 Champions, also beamed with pride while announcing Azam's captaincy.
"Babar is a younger brother, a great friend, and a teammate and seeing him grow into this role has been a great privilege as a captain as well as a fan of the game," Wasim said. "It is truly a sign of where this franchise is headed that we have all unanimously accepted it will be under his leadership that the future of the Kings lies."
Franchise owner Salman Iqbal said that Babar has been a part of the franchise for over six years and has been at the heart and soul of the team since day 1.
"He not only represents everything the team stands for — conviction in beliefs and hard work, selfless dedication to success, and always striving to make the team the best on and off the field, but is a beautiful human being and leader as well."
Team President, Wasim Akram and CEO, Tariq Wasi, were both present to add their joy and excitement at the announcement of giving the national skipper and long-time king the title of captain-- the King of Kings.
For PSL Season 7, further announcements on the team and the League will be forthcoming in the upcoming days.
Inflation rate in Euro Zone rises to a record high for November
Higher energy prices contributed the most to the latest inflation reading.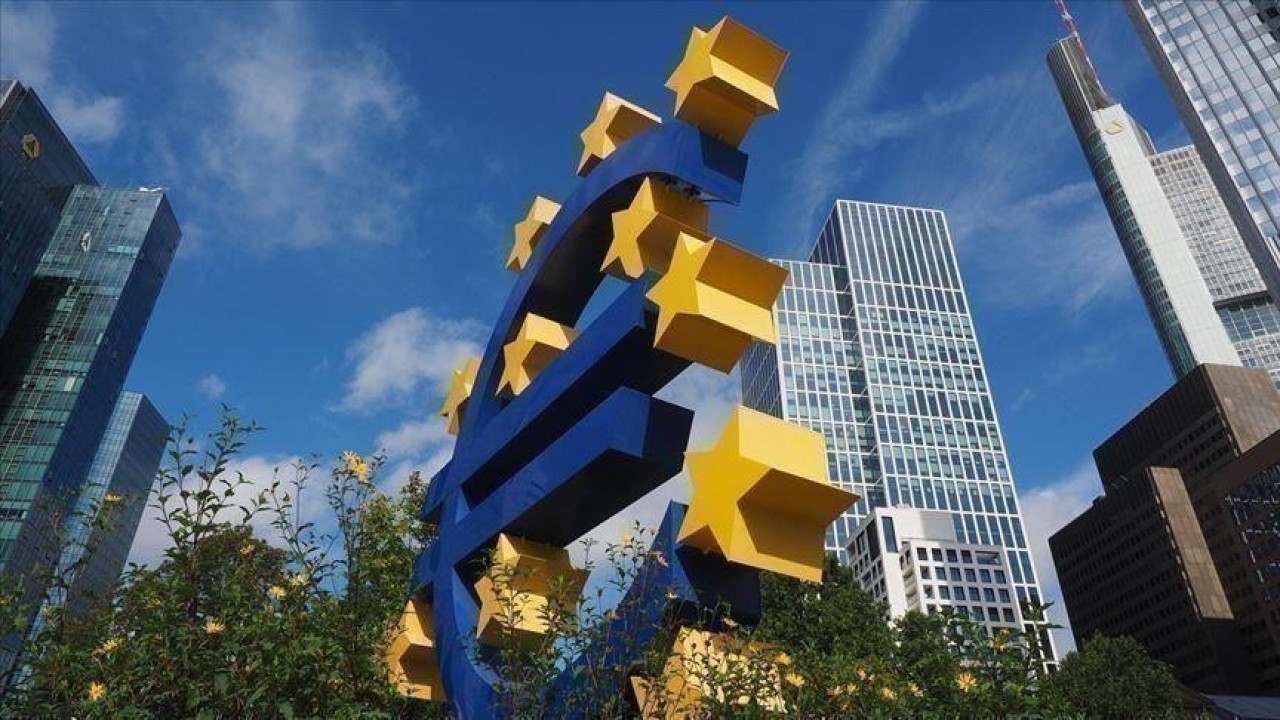 The euro zone's inflation rate has risen to a record high in November, preliminary data showed Tuesday, prompting further questions about what the European Central Bank will do next with its monetary policy.
Headline inflation came in at 4.9% for the month, compared to the same month last year. This was above a consensus forecast of 4.5% from Reuters and was higher than October's 4.1%. The figure was the highest on record in the 25 years that the data has been compiled.
According to Europe's statistic office, Eurostat, energy is on track for its highest annual price rise in November at 27.4%, from 23.7% in October.
The data comes at a time when policymakers are waiting for more data on a new Covid-19 variant, omicron, which was reported for the first time last week in southern Africa.
The travel restrictions implemented in the wake of the new variant are raising concerns about how economies could suffer. Experts argue that societies are better equipped to deal with the virus now compared to the first Covid lockdowns, but market players have been on edge with the prospect of further restrictions.
ECB
Nonetheless, consumer prices rose once again in the euro zone off the back of higher energy costs and supply chain issues.
In Germany — a country historically scared of high inflation — the inflation rate hit a 29-year high in November. They were up by 6% from a year ago, as measured by the harmonized index of consumer prices.
The trend is the same in France, where the inflation rate reached 3.4% in November, the highest reading since 2008.
The question going forward is how the ECB will square the high inflation readings with uncertainty over the pandemic.
ECB Vice President Luis de Guindos said last week that the central bank still plans to end its emergency bond purchases program in March. However, market players want to know how the central bank will be adjusting its other tools.
"The Omicron variant has increased the level of uncertainty even further but for now we suspect that it will have a fairly small impact on inflation," Jack Allen-Reynolds, senior Europe economist at Capital Economics, said in an emailed note to clients.
On the other hand, Rupert Thompson, chief investment officer at wealth manager Kingswood, said the latest figures make it more likely that the ECB will have to reduce monetary stimulus.
"Euro zone inflation now looks set to remain well above the ECB's 2% target for much of next year and these numbers will make it all the harder for the central bank to justify continuing its QE [quantitative easing] program and holding off on any rate rise before 2023," he said.
In addition, Charles Hepworth, investment director at GAM Investments, said: "It may be wishful thinking on the part of ECB President Lagarde when she declares that price pressures won't run out of control – they already are and it's difficult to follow the argument that it will abate soon."
SOURCE: CNBC