Disparity between distribution of Covid boosters and first shots in poor nations is a 'scandal': WHO
World Health Organization Director-General Tedros Adhanom Ghebreyesus Friday said the disparity between the global distribution of Covid-19 boosters and first shots to people in developing nations is a "scandal".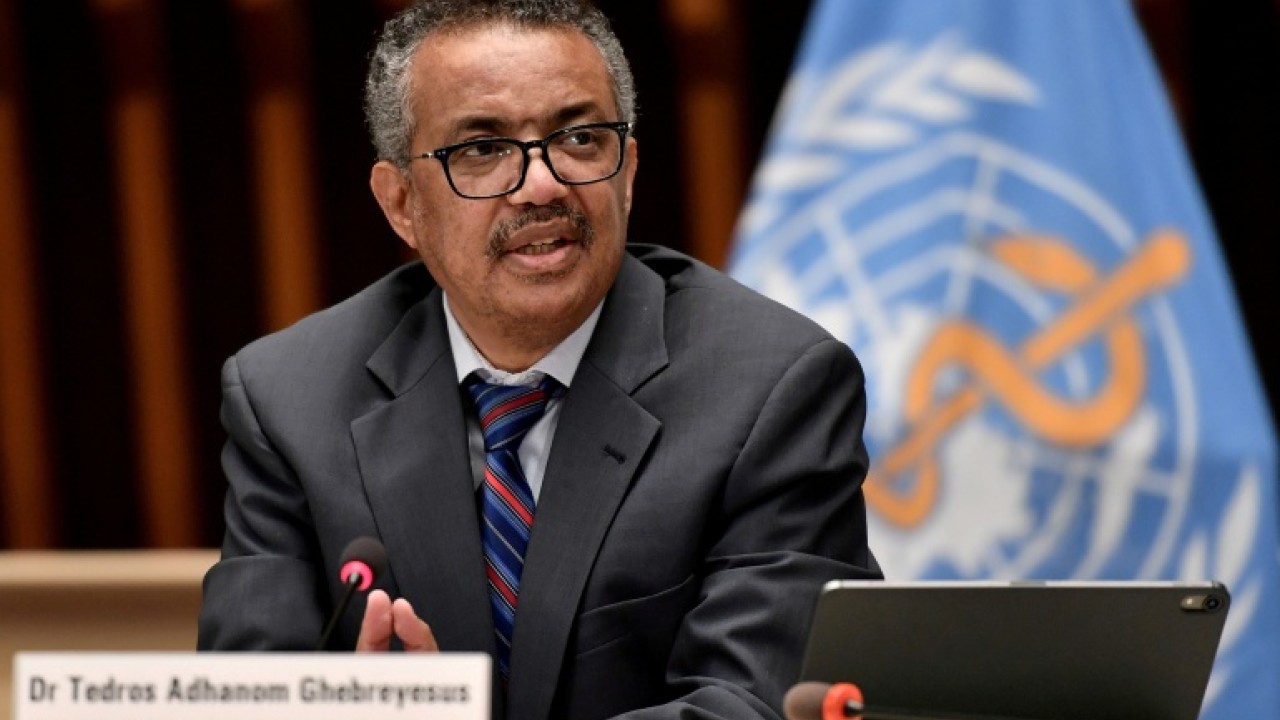 "Every day, there are six times more boosters administered globally than primary doses in low-income countries," Tedros said. "This is a scandal that must stop now."
Inequitable vaccine distribution has hit Africa particularly hard, where just 6% of the continent's population is fully vaccinated against Covid, the WHO's Regional Office for Africa reported as of Oct. 28.
WHO officials have for weeks criticized the distribution of boosters to healthy adults, calling on high-income countries to reallocate their surplus doses to immunize health-care personnel, the elderly and other high-risk adults across poorer nations.
The WHO previously set a goal of vaccinating 40% of the population of every country by the end of the year, but more than 100 countries are currently short of the target, WHO Chief Scientist Dr. Soumya Swaminathan said at the briefing.
Swaminathan added that the WHO would likely miss that goal unless COVAX, the WHO's initiative for providing Covid shots for at least 20% of countries' populations, received approximately 500 million more doses to distribute.
Just five countries in Africa have vaccinated more than 35% of their populations, including Morocco, Tunisia and Mauritius, according to Our World in Data, which compiles vaccination figures from official public reports. But those reports also indicate that the majority of African nations have fully vaccinated less than 10% of their populations.
WHO officials are waging a war against Covid on two fronts as they seek solutions to global vaccine inequities while facing a surge that has raged across Europe in recent weeks.
Europe saw nearly 2 million new Covid cases during the week ended Sunday, representing 63% of all cases throughout the WHO's six regions of member states, according to the organization's latest weekly epidemiological update.
Germany set a record-high seven-day average of more than 33,600 new Covid cases Thursday, an increase of 40% from a week ago. Though the weekly Covid case average in the U.K. fell more than 11% Thursday, the country still recorded an average of over 34,600 new Covid cases.
Seven-day average cases were up by 52% in France and 48% in Italy on Thursday. Russia also reported a weekly average of more than 1,170 new deaths Thursday, its highest-ever total since the start of the pandemic.
The coronavirus explosion in Europe is being driven by factors including decreased masking and social distancing and reduced public health and social measures, said Maria Van Kerkhove, the WHO's technical lead on Covid.
"In the Northern Hemisphere, we are entering the winter months. People will spend more time indoors," Van Kerkhove said. "What we are saying to all countries right now is look at your situation, critically assess the situation that you're in right now and make adjustments."
SOURCE: CNBC
Ban on travel from Africa widens as new Covid variant sparks fear
WHO names new variant as Omicron which is more infectious than Delta: New virus reaches Europe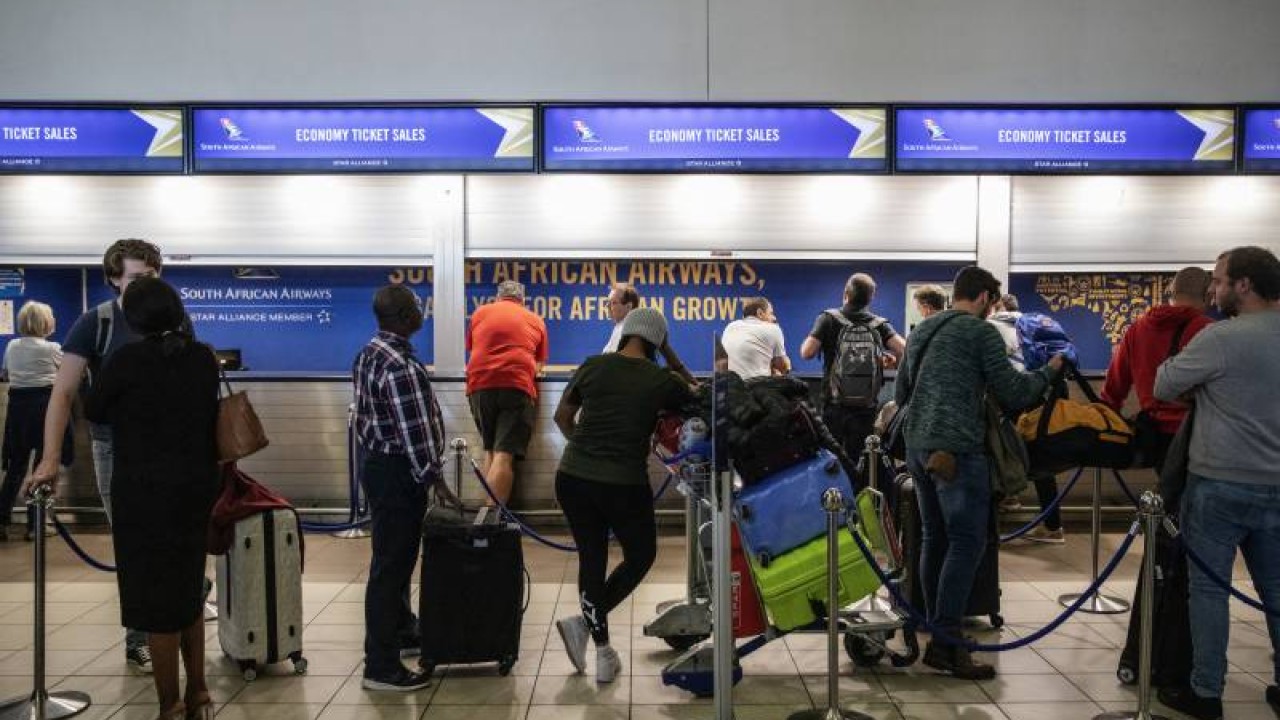 New York: The United States, Brazil, Canada, and Saudi Arabia became the latest countries to restrict travel from southern Africa, where a new Covid strain labelled a "variant of concern" has been discovered in a potentially heavy blow to the world's efforts to end the coronavirus pandemic.
The World Health Organization said the new variant is more infectious than the dominant, highly transmissible Delta strain, and renamed this B.1.1.529 strain of Covid-19 as Omicron.
It has reached Europe with one confirmed case in Belgium after being found in South Africa, Botswana and then in Hong Kong.
Anxious tourists in Johannesburg rushed to the airport to catch a last flight out as nations across the globe started shutting their doors, while many worried the new variant could be more resistant to vaccines.
Markets around the world plunged as news of the latest setback in the fight against the pandemic sank in.
US President Joe Biden said countries should donate more Covid-19 vaccines and give up intellectual property protections to manufacture more doses worldwide to stem the spread of the virus.
"The news about this new variant should make clearer than ever why this pandemic will not end until we have global vaccinations," he said.
Scientists are now racing to determine the threat posed by the heavily mutated strain, and whether the current coronavirus vaccines should be adjusted.
The WHO said it could take several weeks to understand the variant and cautioned against imposing travel curbs while scientific evidence was still scant.
EU officials holding an emergency meeting agreed to urge all 27 nations in the bloc to restrict travel from southern Africa, even though many members had already announced flight suspensions.
- 'Draconian' travel bans -
Europe is already struggling with a coronavirus surge, and the Netherlands on Friday became the latest country to ramp up anti-Covid restrictions with the early closure of bars, restaurants and shops.
"From Sunday, the whole of the Netherlands is effectively closed between 5pm and 5am," Prime Minister Mark Rutte said.
Belgium announced the first publicly known case of B.1.1.529 in Europe: an unvaccinated person who returned on November 11 from Egypt via Turkey. The health ministry did not give the individual's nationality, age or gender.
"It must be repeated that this is a suspect variant -- we don't know if it is a very dangerous variant," Belgian Health Minister Frank Vandenbroucke said.
Israel said it has quarantined three people, one having just returned from Malawi.
Austria, the Czech Republic, Germany, Italy, Cyprus and the Netherlands joined Britain Friday in suspending flights from southern Africa.
The United States, Brazil, Canada and Guatemala also restricted travel from the region. The US measures go into force on Monday.
Japan said it will require a 10-day quarantine period for travelers from the area.
The shock measures included South Africa, as well as many of the following: Botswana, Eswatini (Swaziland), Lesotho, Namibia, Zambia, Mozambique, Malawi and Zimbabwe.
South Africa's health ministry called the global rush to impose travel bans "draconian."
Germany on Friday used a military plane to transfer intensive-care patients to less afflicted regions, in an unprecedented move as it battles a vicious fourth wave of the pandemic.
"The last thing we need now is an introduced new variant," Germany's acting health minister Jens Spahn said.
The Philippines also suspended flights from southern Africa, while Saudi Arabia, the United Arab Emirates, Jordan and Morocco announced bans, as well.
- 'Ridiculous' -
The rush to close off southern Africa comes a day after scientists in Johannesburg said they had detected the new strain with at least 10 mutations, compared with two for the Delta.
The variant is of "serious concern" and had been blamed for a surge in infection numbers, authorities in South Africa said.
Spooked European markets fell at close by three percent, with airline shares especially hit. Tokyo closed down 2.53 percent.
The new variant caused Wall Street to plunge in Friday's holiday shortened session, with the Dow Jones index suffering its worst loss of the year as it plunged 2.5 percent.
And next week's World Trade Organization ministerial conference, the global trade body's biggest gathering in four years, was called off at the last minute Friday due to the new variant, a source told AFP.
The European Medicines Agency said it was "premature" to talk about modifying current vaccines to target the new variant.
Germany's BioNTech and US drugmaker Pfizer said they were studying the variant, with impact data expected "in two weeks at the latest" to say whether their jointly developed vaccine should be adjusted if Omicron spreads globally.
But Moderna said it will develop a booster specific to the new variant as part of a three-pronged strategy to fight it.
Omicron variant poses 'high to very high' risk to Europe
The new Covid variant, dubbed Omicron and originally detected in South Africa, poses a "high to very high" risk to Europe, the EU health agency warned on Friday.
The European Centre for Disease Prevention and Control (ECDC) noted in a threat assessment report that there was still "considerable uncertainty related to the transmissibility, vaccine effectiveness, risk for reinfections and other properties of the Omicron variant."
However, the overall risk that Omicron posed to the European Union and European Economic Area (Iceland, Liechtenstein and Norway) was "high to very high."
Given the possibility that current vaccines may not protect against the variant, and the fact that it may be more transmissible, "we assess the probability of further introduction and community spread in the EU/EEA as high," the Stockholm-based agency said.
"In a situation where the Delta variant is resurgent in the EU/EEA, the impact of the introduction and possible further spread of Omicron could be very high," it added.
Apart from South Africa, Omicron has been detected in Israel in a person coming from Malawi as well as in Botswana, Hong Kong and EU member Belgium.
The agency urged countries to conduct genomic sequencing and contact tracing of confirmed cases, and called for people to not travel to affected areas.
The World Health Organization on Friday declared the recently-discovered strain to be a variant of concern.
The classification puts Omicron into the most-troubling category of Covid-19 variants, along with the globally-dominant Delta, plus its weaker rivals Alpha, Beta and Gamma.
Nations rushed to ban flights to slow the spread of Omicron on Friday, while stock markets and oil prices plunged on fears surrounding the variant, potentially dealing a heavy blow to the global economic recovery.
SOURCE: AFP
Any attempt to invade Ukraine will have costs, NATO chief warns Russia
Moscow denies that it's planning any invasion and refuses to provide details about troop movements on its own territory.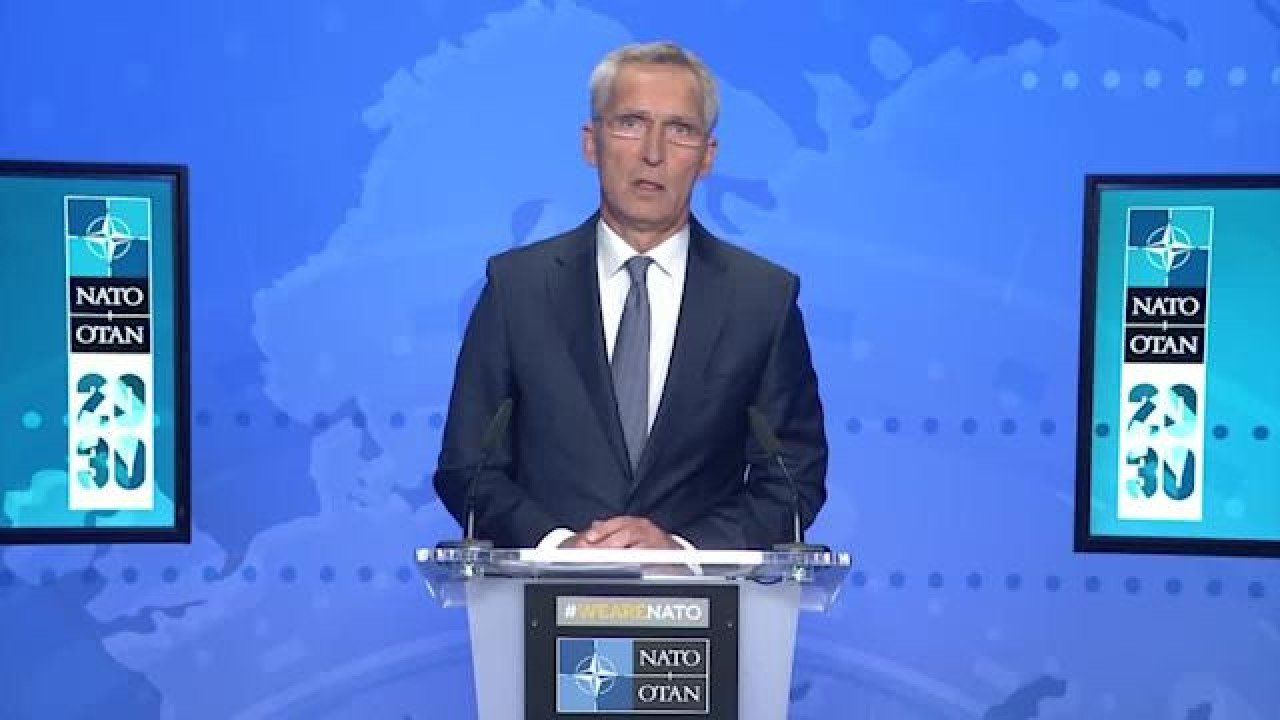 NATO Secretary-General Jens Stoltenberg warned Russia Friday that any attempt to invade Ukraine would have costs, as concern mounts about a Russian military buildup near its former Soviet neighbor's borders.
Ukraine says Moscow kept about 90,000 troops near their common border following massive war games in western Russia earlier this year. The Ukrainian Defense Ministry said units of the Russian 41st army remain near Yelnya, about 260 kilometers (160 miles) north of the border.
Moscow denies that it's planning any invasion and refuses to provide details about troop movements on its own territory.
"If Russia uses force against Ukraine that will have costs, that would have consequences," Stoltenberg said, ahead of a meeting of the 30-nation military organization's foreign ministers in Latvia Nov. 30-Dec. 1, where Russia's activities will be high on the agenda. He did not say what those costs would be.
"This is the second time this year that Russia has amassed a large and unusual concentration of forces in the region," Stoltenberg told reporters. He said it includes tanks, artillery, armored units, drones, and electronic warfare systems, as well as combat-ready troops.
"This military buildup is unprovoked and unexplained. It raises tensions and it risks miscalculations," Stoltenberg said. He conceded that "there is no certainty about the intentions of Russia" but said that "this is a military buildup by a country that has invaded Ukraine before."
Russia annexed Ukraine's Crimean Peninsula in 2014 after the country's Moscow-friendly president was driven from power by mass protests. Weeks later, Russia threw its weight behind a separatist insurgency that broke out in Ukraine's east.
Ukraine and the West accused Russia of sending its troops and weapons to back the rebels. Moscow denied that, saying that Russians who joined the separatists were volunteers. More than 14,000 people have died in the fighting that devastated Ukraine's eastern industrial heartland known as Donbas.
A 2015 peace agreement brokered by France and Germany helped end large-scale battles, but efforts to reach a political settlement have failed and sporadic skirmishes have continued along the tense line of contact.
NATO would not be able to provide Ukraine with any substantial military support in time to make a difference against Russian forces, so economic measures like Western sanctions are more likely to be used to inflict a financial cost on Moscow.
In Washington, the State Department's top official for European and Eurasian affairs, Karen Donfried, told reporters that assessments of Russia's military buildup near Ukraine will be on the agenda next week when Secretary of State Antony Blinken visits Latvia, and then travels to Sweden for a meeting of the Organization for Security and Cooperation in Europe. She gave no indication whether Blinken would propose new U.S. or allied actions.
"All options are on the table," Donfried said, "and there's a toolkit that includes a whole range of options. What we're doing now is monitoring the region closely, consult with our allies and partners on how do we deter Russian action, and ideally that is what we want to be doing right now. We do not want to see any Russian military incursion into Ukraine."
Ukrainian President Volodymyr Zelenskyy on Friday alleged that his country's intelligence service has uncovered plans for a Russia-backed coup d'etat in Ukraine next week, something which the Russian government denied.
Asked about the possible coup plot, Donfried said: "We are in touch with the Ukrainian government to discuss this further, and we're working to obtain additional information."
SOURCE: AP
New Covid variant triggers global alarm, stock markets tumble
Authorities around the world reacted with alarm on Friday to a new coronavirus variant found in South Africa, with the EU and Britain among those tightening border controls as researchers sought to establish out if the mutation was vaccine-resistant.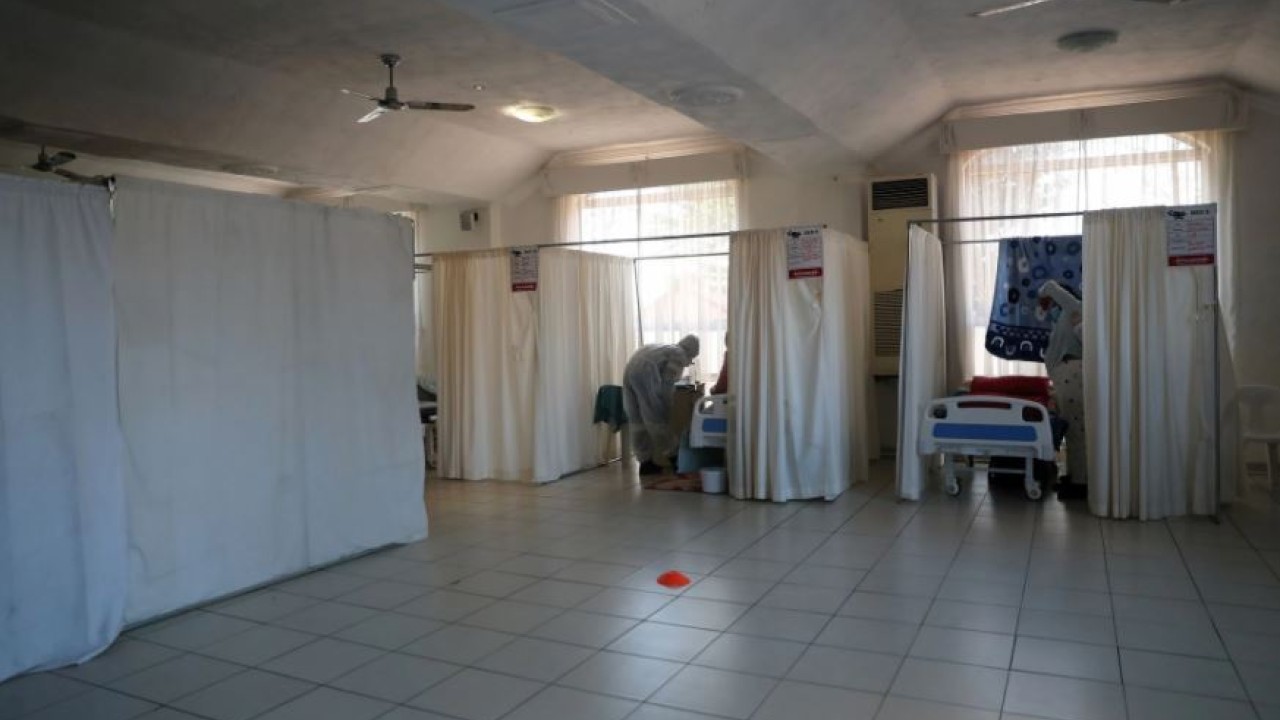 Hours after Britain banned flights from South Africa and neighbouring countries and asked travellers returning from there to quarantine, the World Health Organization (WHO) cautioned against hasty travel bans.
"It's really important that there are no knee-jerk responses here," said the WHO's emergencies director Mike Ryan, praising South Africa's public health institutions for picking up the new variant of the virus that causes COVID-19.
"Because we've seen in the past, the minute that there is any mention of any kind of variation, then everyone is closing borders and restricting travel."
The WHO said it would take weeks to determine how effective vaccines were against the variant. read more
South Africa's Health Minister Joe Phaahla called the travel restrictions "unjustified", though he also said preliminary studies suggested the new variant may be more transmissible.
European Commission chief Ursula von der Leyen said the EU also aimed to halt air travel from the region. Several other countries including India, Japan and Israel toughened curbs. read more
"It is now important that all of us in Europe act very swiftly, decisively and united," von der Leyen said. "All air travel to these countries should be suspended until we have a clearer understanding about the danger posed by this new variant."
In Washington, top U.S. infectious disease official Anthony Fauci said no decision had been made on a possible U.S. travel ban. There was no indication that the variant was in the United States, and it was unclear whether it was resistant to current vaccines, he told CNN. read more
The news nonetheless pummelled global stocks and oil, which plunged 10%, on fears that new restrictions would hit the travel industry and already shaky economies across southern Africa. read more
'MOST SIGNIFICANT VARIANT'
The variant has a spike protein that is dramatically different to the one in the original coronavirus that vaccines are based on, the UK Health Security Agency said, raising fears about how current vaccines will fare.
"As scientists have described, (this is) the most significant variant they've encountered to date," British Transport Secretary Grant Shapps told Sky News.
In Geneva the WHO - whose experts on Friday discussed the risks that the variant, called B.1.1.529, presents - warned against travel curbs for now. read more
It would take several weeks to determine the variant's transmissibility and the effectiveness of vaccines, WHO spokesperson Christian Lindmeier said, noting that 100 sequences of it had been reported so far.
British health minister Sajid Javid said the sequence of the variant was first uploaded by Hong Kong from someone travelling from South Africa.
"It is highly likely that it has now spread to other countries," Javid told lawmakers.
SOURCE: REUTERS