Noor Mukadam murder case: PEMRA directs TV channels to stop airing CCTV footage
The telecast of footage of Noor and Zahir has been prohibited under Section 27 of the Pemra Ordinance, 2002.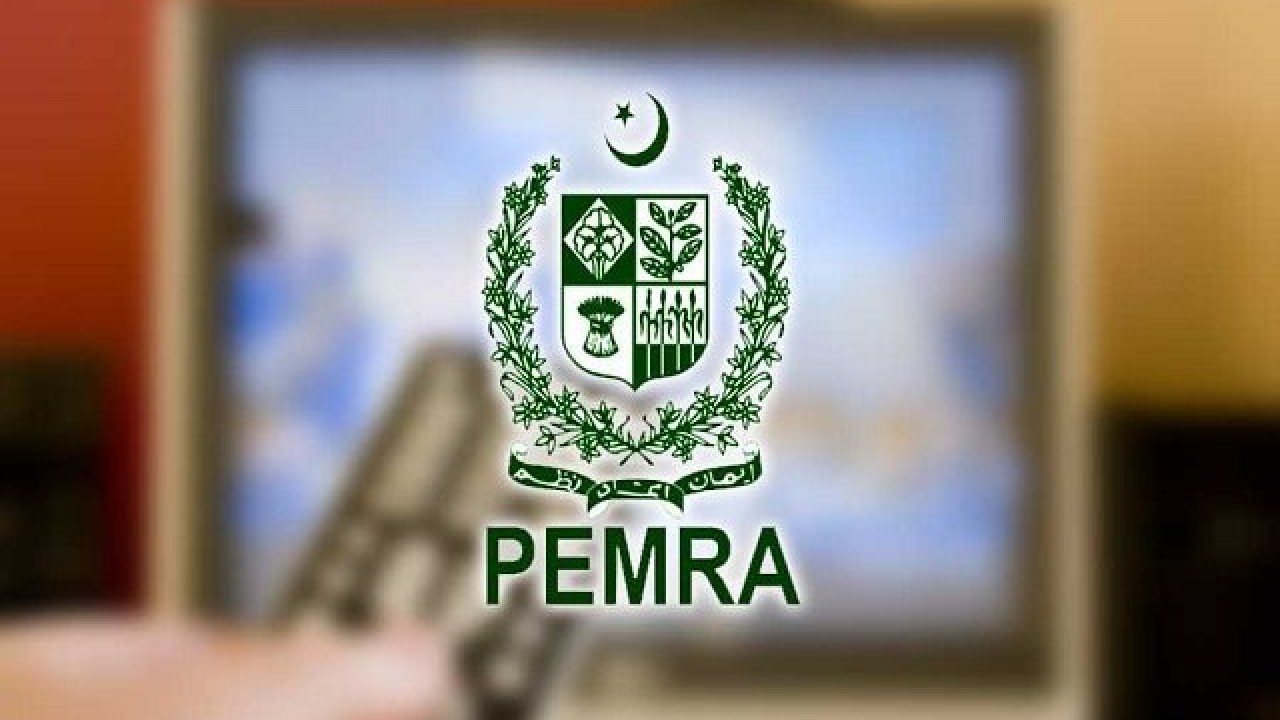 Islamabad: Pakistan Electronic Media Regulatory Authority (PEMRA) has issued an official notification Sunday that barred TV channels and all other media outlets from covering the footage of closed-circuit television (CCTV) cameras at the residence of Zahir Jaffer, the prime suspect in Noor Mukadam the murder case.
PEMRA prohibited all satellite TV channels from airing leaked CCTV footage showing Noor Mukadam's unsuccessful attempt to escape the premises of the house where she was brutally killed.
The telecast of footage of Noor and Zahir has been prohibited under Section 27 of the Pemra Ordinance, 2002.
In the CCTV footage, the deceased girl can clearly be seen trying to run away before being murdered in a in Islamabad.
As per notification, "All satellite TV channels (news and current affairs/regional language) are, therefore, directed to stop airing aforementioned CCTV footage immediately".
The regulator warned that strict action will be taken against violators under Section 29, 30 and 33 of the Pemra Ordinance, 2002.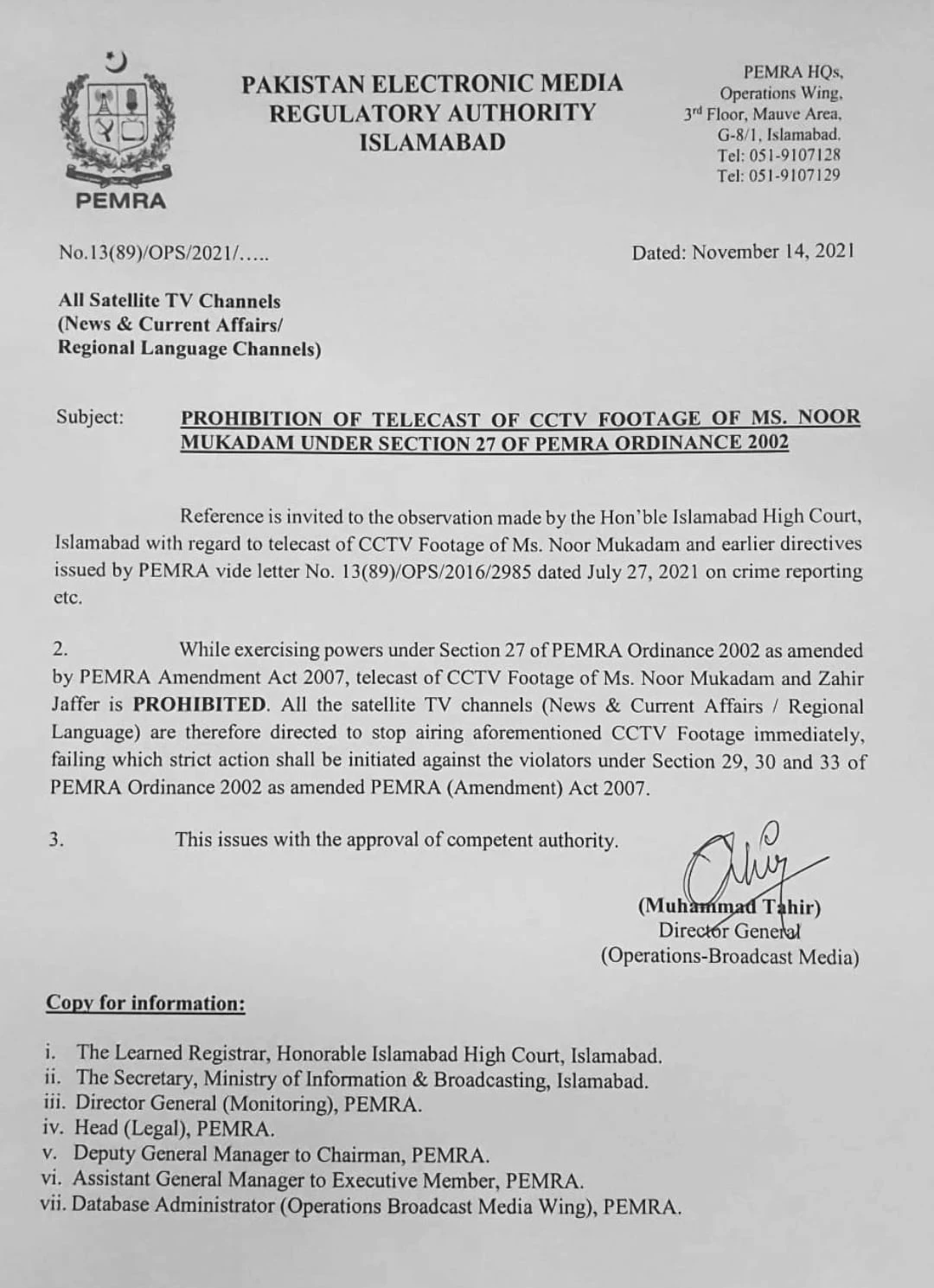 On July 20, Noor Mukadam, 27-year old daughter of former Pakistani diplomat Shaukat Mukadam, was found dead at a residence in Islamabad's upscale Sector F-7/4.
Later, a first information report (FIR) was registered against Zahir Jaffer on the complaint of the victim's father. Zahir was arrested from the site of the murder, under Section 302 (premeditated murder) of the Pakistan Penal Code.
On July 24, Islamabad police arrested the parents of Zaheer, Zakir Jaffer and Asmat Adamjee, along with household staff on charges of hiding evidence and being complicit in the crime.
The parents were later sent to jail on judicial remand after which they filed a bail petition against their detention.
On July 25, police arrested the parents of suspect Zahir Jaffer for hiding evidence and being complicit in the crime.

AMC's Lt Gen Nigar Johar becomes first female to be appointed as colonel commandant
Lieutenant General Nigar became the first female ever to be appointed as Colonel Commandant of Army Medical Corps (AMC), the Inter-Services Public Relations said Friday.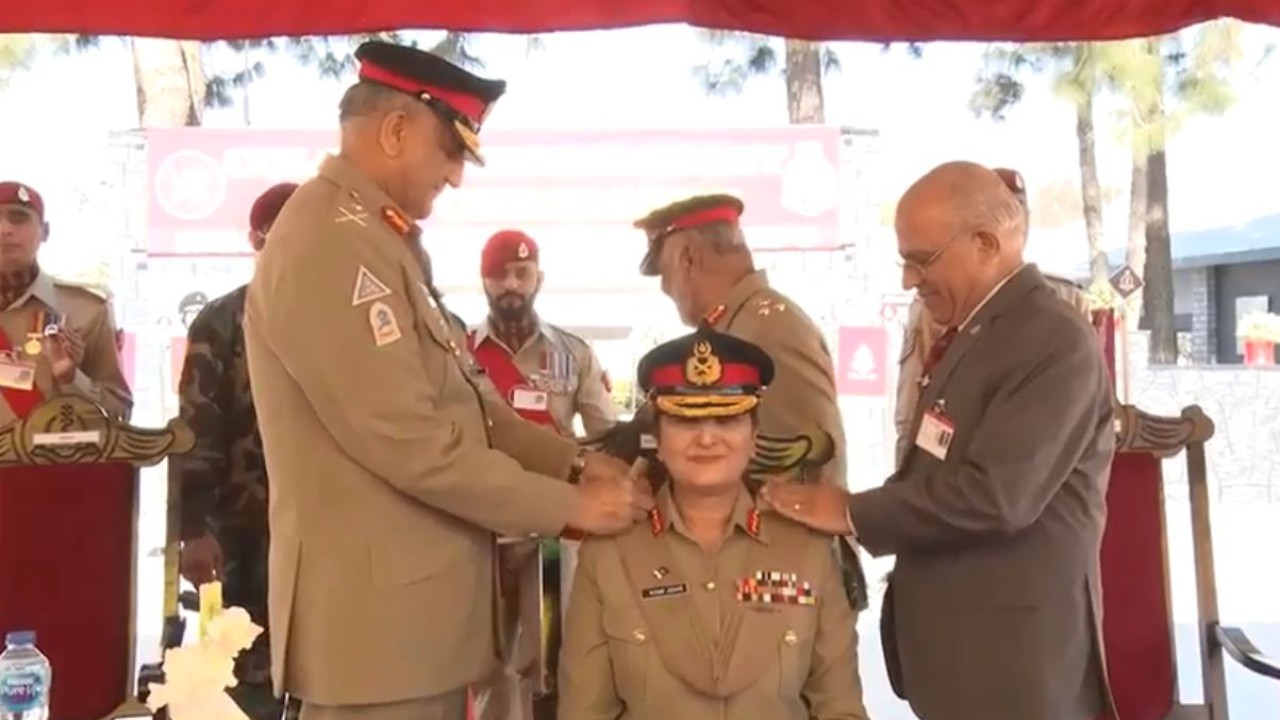 Chief of Army Staff General Qamar Javed Bajwa pinned the badges of the new rank on Lt Gen Johar's uniform during a ceremony at AMC Centre to formally install her to the new post, the military's media wing said in a statement.
Speaking on the occasion, Gen Bajwa said that the appointment of Lt Gen Johar as the first female army official to have three stars on her uniform is "indeed, a matter of immense pride for Pakistan Army and the country".
The Army chief also lauded AMC's contributions in ensuring high standards of healthcare in peace and war.
"AMC has always answered the call of duty during natural calamities, both inland and abroad. Our doctors and paramedical staff have been the frontline warriors against COVID-19, displaying exemplary commitment and resolve for the safety and well-being of the people of Pakistan," he said.
He concluded by saying that keeping pace with the rapid advancements in medical science is imperative for doctors and paramedics to keep themselves at par with the modern militaries and best healthcare practices across the globe.
According to ISPR, Genenral Bajwa also laid a floral wreath at Yadgar-e-Shuhada at the AMC Centre on the occasion and offered fateha.
Spotify tests TikTok-style video feed 
The success of TikTok has led many different platforms to borrow its central options.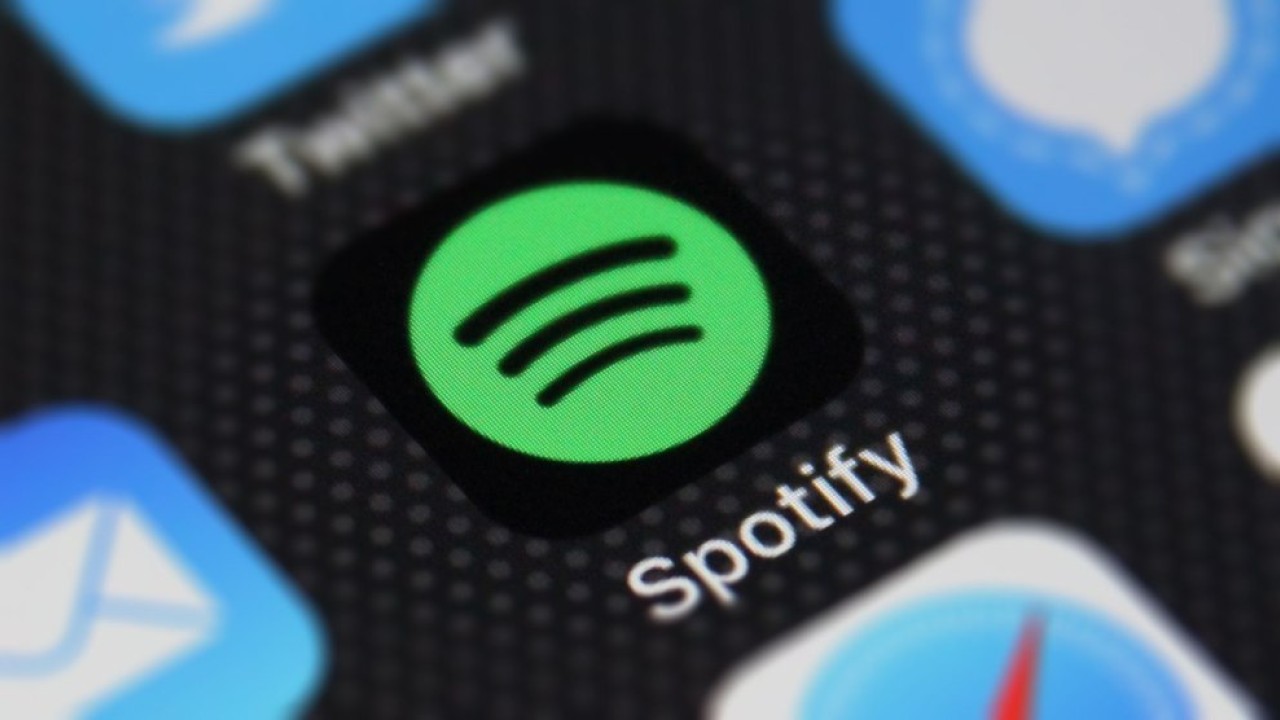 Spotify, reportedly, is engaged on a brand new approach of listening to music within the fashion of TikTok.
Spotify users, now, can work together with songs on there, corresponding to liking them to hearken to later, or visiting the album they got here from.
The new addition was first spotted by Chris Messina, who tweeted out a video of the Discover feature in action.
He described it as a "pared-down version" of a TikTok-style feed of music videos.
Not only that, @Spotify Discover is basically a pared down version of a TikTok-style feed of vertical music videos (likely using their canvas format) that you can like or skip.#NewSpotify pic.twitter.com/hpOEZ8v9bl

— Messina.eth (@chrismessina) November 24, 2021
Spotify's new test comes almost a year to the day after the service was experimenting with using a Snapchat-style stories feature alongside several of its playlists.
Spotify has lengthy provided a "Canvas" function that permits artists to add quick clips — corresponding to these from music movies — which will be proven alongside songs, and the brand new feed seems to be utilizing those self-same movies.
Spotify confirmed it was testing the function however it's not clear if it is going to be rolling out extra broadly.
The success of TikTok has led many different platforms to borrow its central options.
Instagram has launched 'Reels', which mimic a lot of the performance of TikTok; YouTube has a brand new Shorts function that focuses round quick movies; and Netflix has examined an analogous feed-based interface to assist individuals discover new issues to look at.
Oil plummets $10 a barrel as new Covid variant spooks investors
News of the variant has caused ructions in a market previously caught between producer and consumer nations.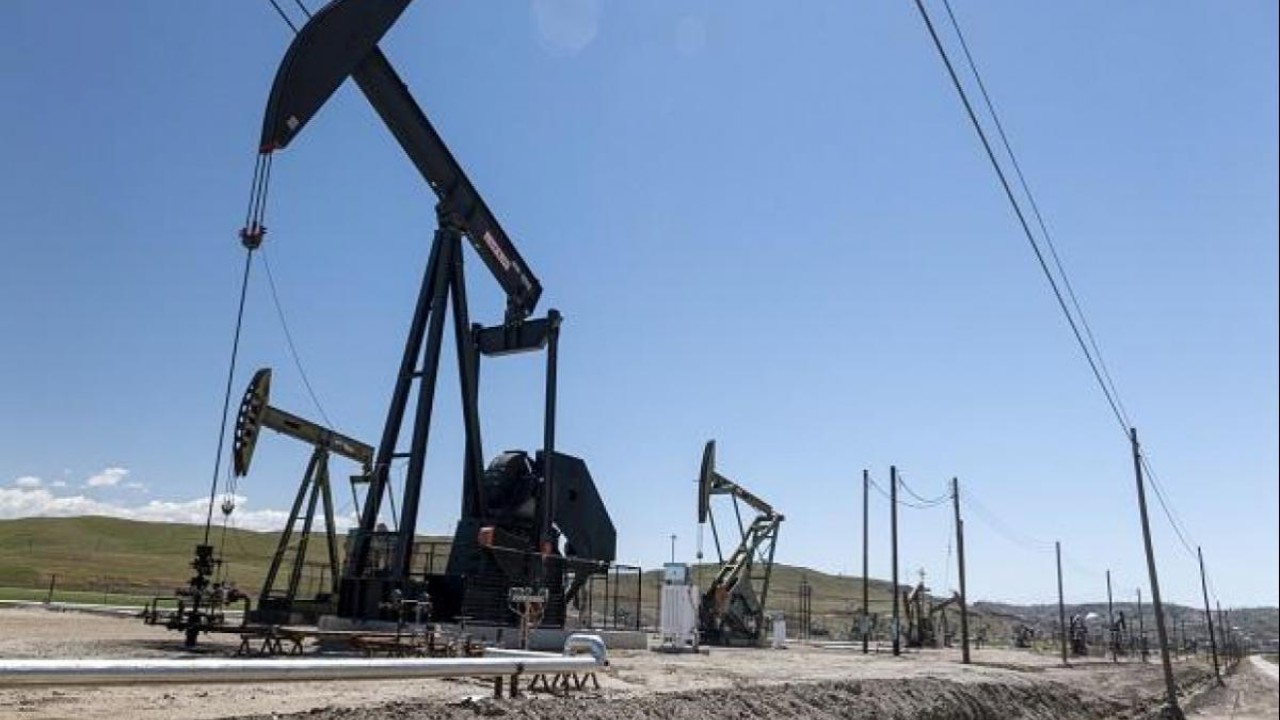 Oil prices dropped about $10 a barrel on Friday, their largest one-day drop since April 2020, as a new variant of the coronavirus spooked investors and added to concerns that a supply surplus could swell in the first quarter.
Oil fell with global equities markets on fears the variant could dampen economic growth and fuel demand.
The World Health Organization has designated the new variant as "of concern," according to the South African health minister, while Britain, Guatemala and European countries are among those to restrict travel from southern Africa, where the variant was detected. read more
Top U.S. infectious disease official Dr. Anthony Fauci said on Friday that a ban on flights from southern Africa was a possibility.
Brent crude fell $8.62, or 10.5%, to $73.60 a barrel by 12:45 p.m. EST (1745 GMT).
U.S. West Texas Intermediate (WTI) crude was down $9.36, or 11.9%, at $69.03 a barrel, in high volume trading after Thursday's Thanksgiving holiday in the United States.
Both contracts were heading for their fifth week of losses and their steepest falls in absolute terms since April 2020, when WTI turned negative for the first time.
News of the variant has caused ructions in a market previously caught between producer and consumer nations.
"The biggest fear is that it will be resistant to vaccines and be a massive setback for countries that have reaped the benefits from their rollouts," said Craig Erlam, senior market analyst at OANDA.
OPEC+ is also monitoring developments around the variant, sources said on Friday, with some expressing concern that it may worsen the oil market outlook less than a week before a meeting to set policy.
Scientists have so far only detected the B.1.1.529 variant in relatively small numbers, mainly in South Africa but also in Botswana, Hong Kong and Israel, but they are concerned by its high number of mutations which could make it vaccine-resistant and more transmissible. read more
Drug makers Pfizer and BioNTech said if necessary they would be able to redesign their shot within 6 weeks and ship initial batches within 100 days.
The foreign ministry said South Africa would speak to Britain to try to get it to reconsider its travel ban.
"Our immediate concern is the damage that this decision will cause to both the tourism industries and businesses of both countries," Foreign Minister Naledi Pandor said in a statement.
Oil prices rose early in the week as the Organization of the Petroleum Exporting Countries and its allies (OPEC+) suggested it could taper production in response to a strategic release from large consuming countries that are members of the International Energy Agency. read more
Such a release was likely to swell supplies in coming months, an OPEC source said, based on findings of a panel of experts that advises OPEC ministers.
The forecasts cloud the outlook for a Dec. 2 meeting when the group will discuss whether to adjust its plan to increase output by 400,000 barrels per day in January and beyond.
"OPEC's initial assessment of the co-ordinated (stockpile) release and the sudden appearance of a new variant of the coronavirus raises serious concerns about economic growth and the oil balance in coming months," PVM analyst Tamas Varga said.
SOURCE: REUTERS