PKLI to start bone marrow transplant soon, Dr Yasmin says
The minister further says beds at the Pakistan Kidney and Liver Institute are being increased from 135 to 476.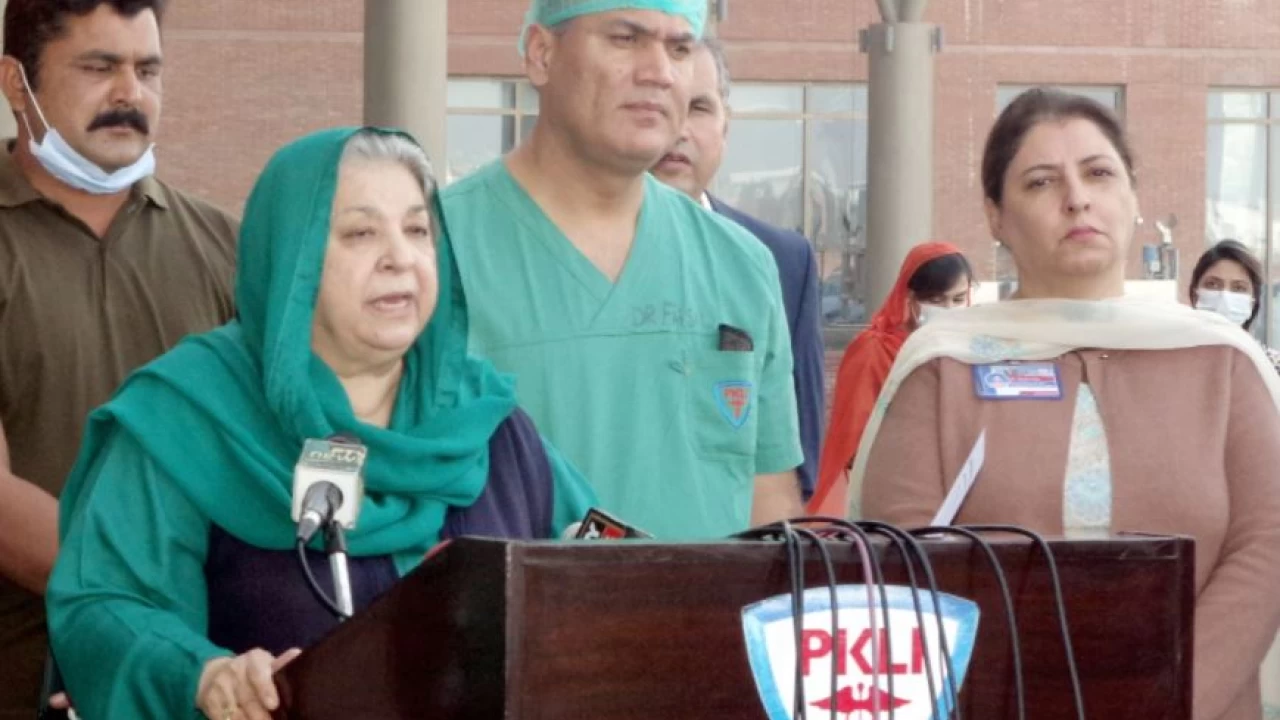 Lahore: Punjab Health Minister Dr Yasmin Rashid Tuesday said Pakistan Kidney and Liver Institute would start bone marrow transplant soon and that the Punjab Chief Minister is setting up a mega hospital near Arfa Karim Tower.
"The hospital will have special unit of infectious diseases," she said during her visit to PKLI to meet four children who underwent transplantation surgery on Tuesday.
Dean PKLI Dr Faisal Saud, Director Hospital Dr Tazeen Zia and parents of children were present on the occasion.
Dr Yasmin Rashid inquired about the health of children and gave away chocolates to these children.
Parents of four children thanked the PKLI administration and the Health Minister for successful surgery.
Addressing the media after after meeting the children, the minister said: "Today I am extremely delighted to see four successful transplantation surgeries of these children. I congratulate PKLI administration for this successful surgery."
"The parents of these children are satisfied. The PKLI has successfully performed 215 Kidney transplants and 121 Liver transplants so far," Yasmin said, adding tax payers money would not be wasted.
"As many as 43 machines are providing dialysis services to the patients at the PKLI. The number of dialysis machines is being increased from 43 to 60. In the last two years the PKLI has provided dialysis services to 52961 patients. Nine modular theatre have been prepared at PKLI and it also has PET scan facility."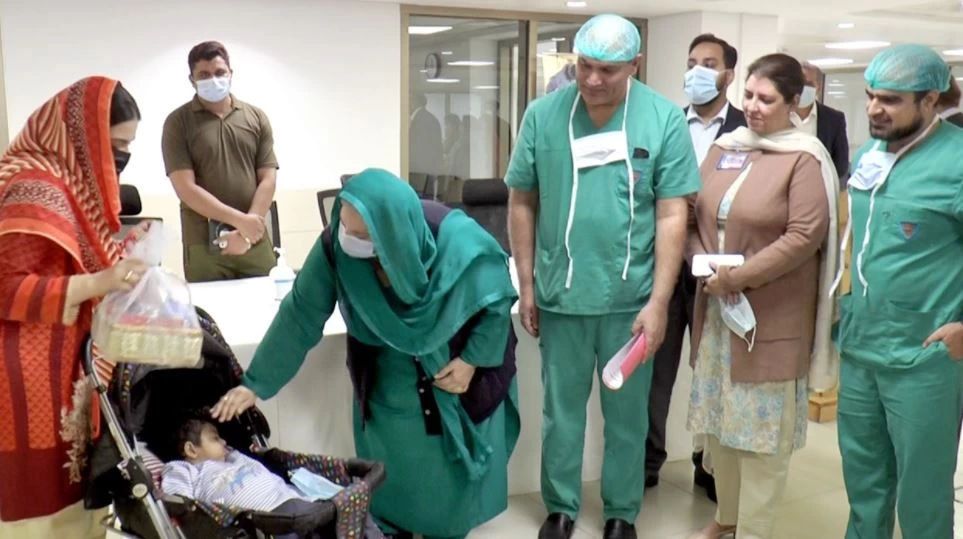 PKLI's Faisal Saud said transplants for children had started. "The PKLI has 135 beds available and they are being increased to 476. All patients unable to bear the costs are provided free of cost transplantation services."
Even those paying for the surgeries pay much less than other hospitals in private sector. The administration of the PKLI deserves appreciation for working during all four waves of the Corona Pandemic.
More than 140 million people have been vaccinated in Reach Every Door campaign. Vaccination is underway at full pace in Punjab. Daily target of nationwide Measles Rubella campaign is being achieved successfully. The campaign continues from 15 to 27th November.
The health department is taking steps to control SMOG. Vehicles with fuel emission are a big reason for the SMOG. Due to increase in smog, holidays for education institutions came under consideration. Heaps of garbage must not be burnt for disposal.
There is organized traffic system in developed countries like UK. The PKLI area is less affected by SMOG. We shall have to move to clean energy vehicles."
Responding to queries of journalists, she said former prime minister Mian Naz Sharif was successfully treated at a government hospital. He was sent to the UK with 80,000 platelets.
He (Nawaz) had gone abroad with a promise to come back but he did not fulfill the promise and he must come back to Pakistan, the minister said, adding the former PM claims to be a leader of Pakistan but he does not trust doctors who treated him.
She said she contacted his personal physician Dr. Adnan for his reports. She said she was the first to contact Election Commission after Panama Leaks as Nawaz Sharif did not declare his assets. She said Latif Khosa and Sheikh Rashid had also resorted to court in Panama case.
Bench of Supreme Court made JIT and the Supreme Court declared him ineligible. He must tell the nation where did he get Field Avenue and other properties from. She said people won't believe in his false promises.
People know very well who robbed Pakistan and transferred money abroad. Nawaz Sharif was not willing to serve the sentence. His children have invested abroad. Whenever he got opportunity, he would leave the country. She further added that Nawaz Sharif was sentenced by the court not by the government.
Elaborating the project, Dr Yasmin Rashid said, "The PKLI is Rs24 billion project. A letter has been sent to the concerned institution to certify the institution. The purpose for which expenses are made on PKLI is being achieved."
She said research work on infectious diseases was also underway ay teaching hospitals of Punjab.
Several fishermen trapped in sea storm near Lasbela
A boat carrying fishermen hit Gadani beach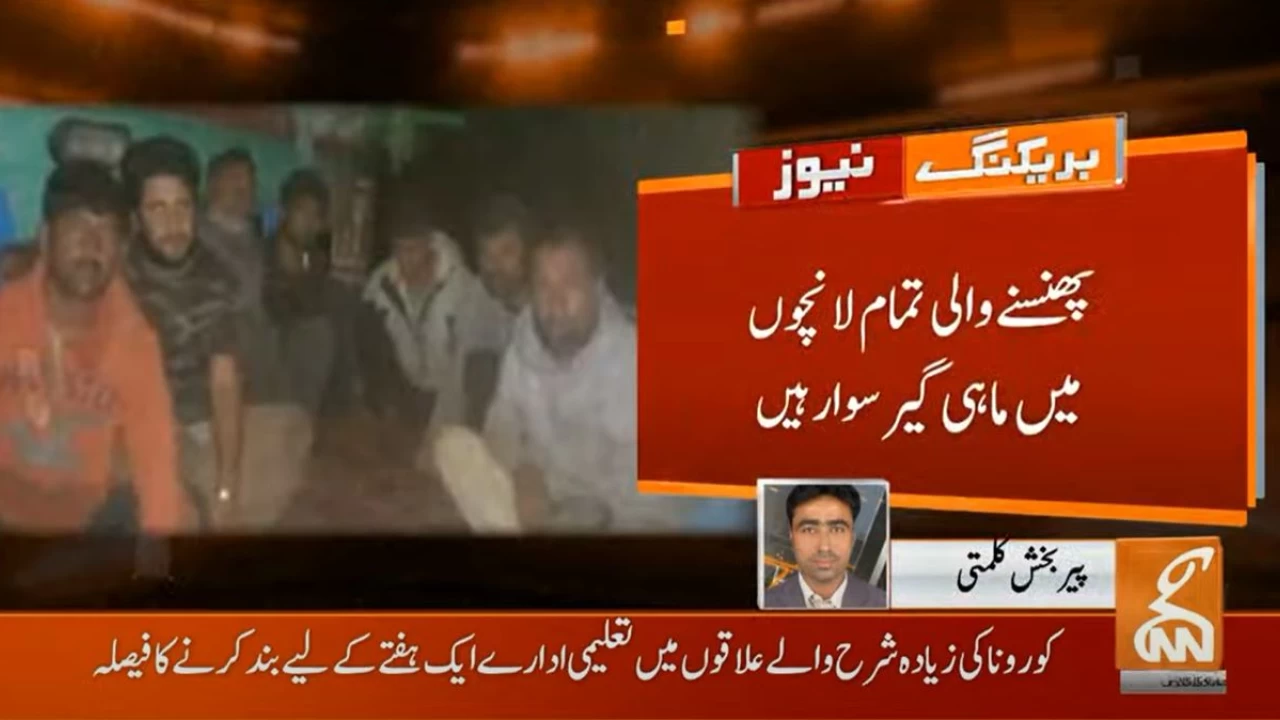 Karachi/Lasbela: Several fishermen who went to deep sea for fishing got stuck in sea storm triggered by gusty winds near Daam port, Lasbela on late Friday.
Speedy winds raised huge tides in the Arabian Sea that entangled several boats in the open sea.
On other other hand, a boat carrying seven fishermen smashed into Gadani beach. All who were on board were rescued.
The boat's engine went powered off and speedy tides took it to the ship breaking area of Gadani beach.
Rescue efforts were launched till the filing of this report.
Sharif family should come to clarify position on Guthrie's statement: Fawad
British solicitor claims former CJ Rana Shamim signed affidavit at residence of Nawaz Sharif in London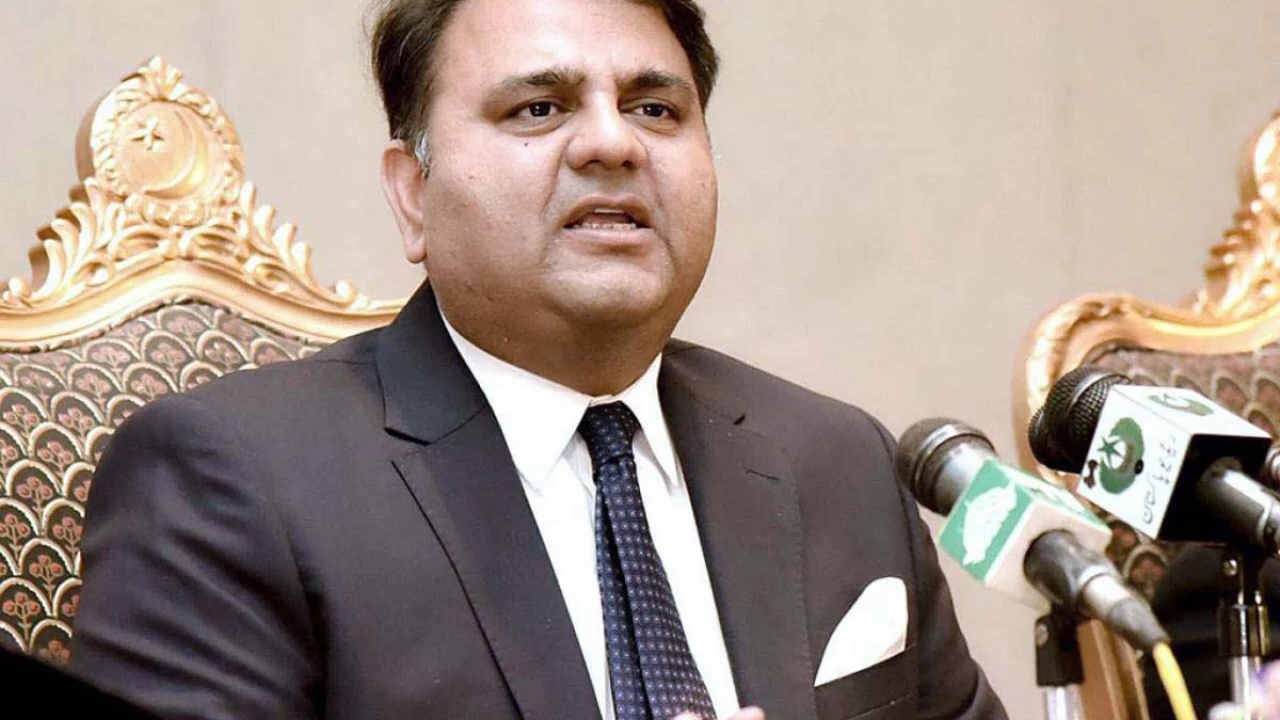 Dubai: Minister for Information Fawad Chaudhry on Friday asked the Sharif family to clarify their position on the statement by British solicitor Charles Guthrie claiming that former Giligt Baltistan chief judge Rana Shamim signed the affidavit at the residence of Nawaz Sharif in London.
It was an important allegation and "I think the Sharif family should come forward and explain their position," he said while talking to the media.
Chaudhry Fawad said apparently it was a fake story as the affidavit was signed at the residence of Nawaz Sharif. "When Nawaz Sharif and the company was in power, only his films were playing, no one paid attention to the original cinema films," he added.
Taking a jibe on Nawaz Sharif, he said the "flop movie" (referring to Nawaz) had gone to London.
To a question, he said the overseas Pakistanis were an asset for the nation and particularly those living in the United Arab Emirates.
Around 1.5 million Pakistanis resided in the UAE, the biggest contributor in the remittances, and most of them were using the Roshan Digital Pakistan account, he added.
The minister said the overseas Pakistanis supported Prime Minister Imran Khan and he also stood with him firmly, and their combination would take Pakistan forward.
Fawad said 11 Pakistani films were being screened at the Dubai Film Festival and he was here to support and enjoy the Pakistani stuff.
School sealed in Bani Gala after reported coronavirus cases
Not only the students but some teachers too had tested positive for the coronavirus, prompting the authorities to seal the school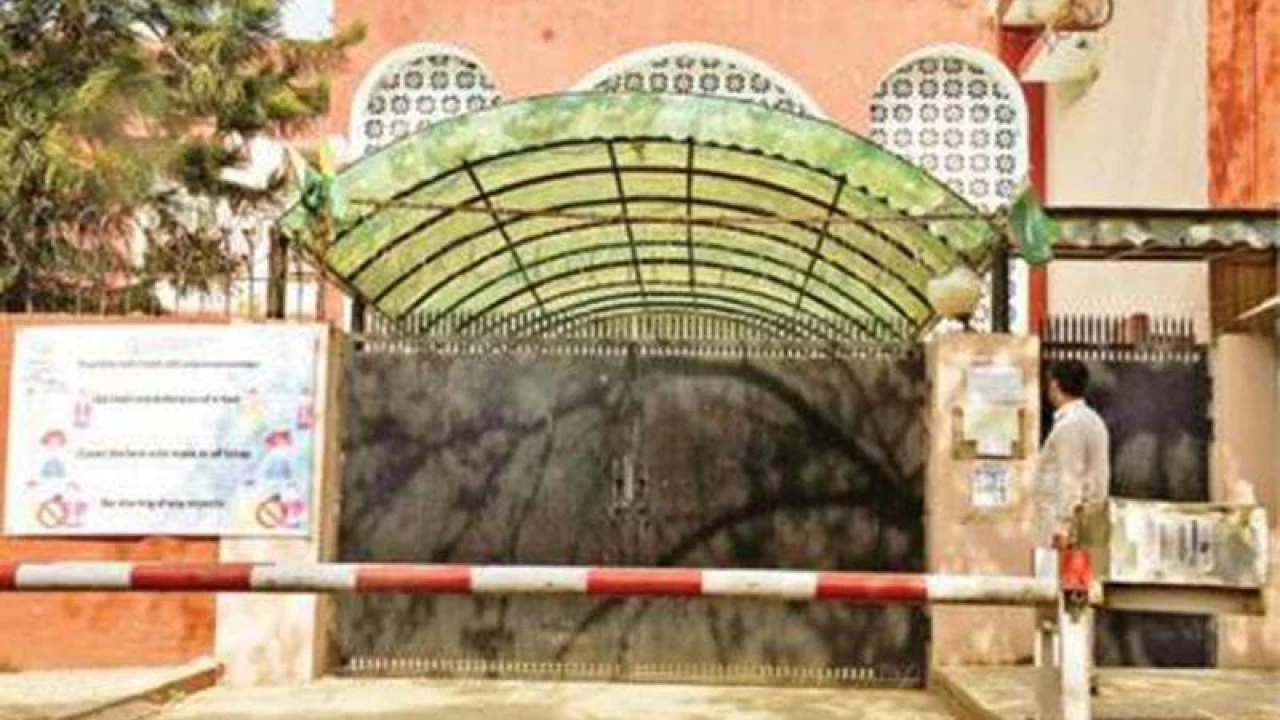 Islamabad: Another school in Islamabad's Bani Gala area was sealed on Friday after reported cases of the coronavirus.
According to reports, not only the students but some teachers too had tested positive for the coronavirus, prompting the authorities to seal the school.
It is pertinent to mention here that 17 educational institutions have been sealed in Islamabad ever since their reopening following drop in the cases of the pandemic.
A day ealriler, following to spike in coroanviurs cases, two more educational institutions had been sealed following the detection of Covid-19 cases in the Islamabad.
According to the reports, overall 20 cases had been reported in a private university's Islamabad campus and three Corona cases in a private school's Soan Garden branch.
In a letter to the deputy commissioner, the district health officer (DHO) Islamabad issued directives to seal the two educational institutions.
Directions have been issued to seal the educational institution till further orders besides initiating a contact tracing and testing.
On the other hand, the National Command and Operations Center (NCOC) has decided to close educational institutions with COVID-19 high positivity for one week.
According to the reports, COVID testing in education institutes was carried out in major Omicron hit cities to ascertain disease spread among students and ensure accurate disease mapping.
Data suggests a strong correlation between vaccination levels and infection rate in various cities. In this regard, the NCOC decided that aggressive testing in education institutes will be conducted for next two weeks especially in high disease prevalence cities.
Following to the COVID-19 cases, education institutions or specific classes with high positivity will be closed for one week. "Provincial Administration in consultation with District Health, Education Authorities and School Administrations to set a threshold of cases for deciding such closures," it added.
The NCOC further decided that the federating units to carry out special vaccination drives in schools to ensure 100 per cent vaccination of students over 12 years of age.