PKLI to start bone marrow transplant soon, Dr Yasmin says
The minister further says beds at the Pakistan Kidney and Liver Institute are being increased from 135 to 476.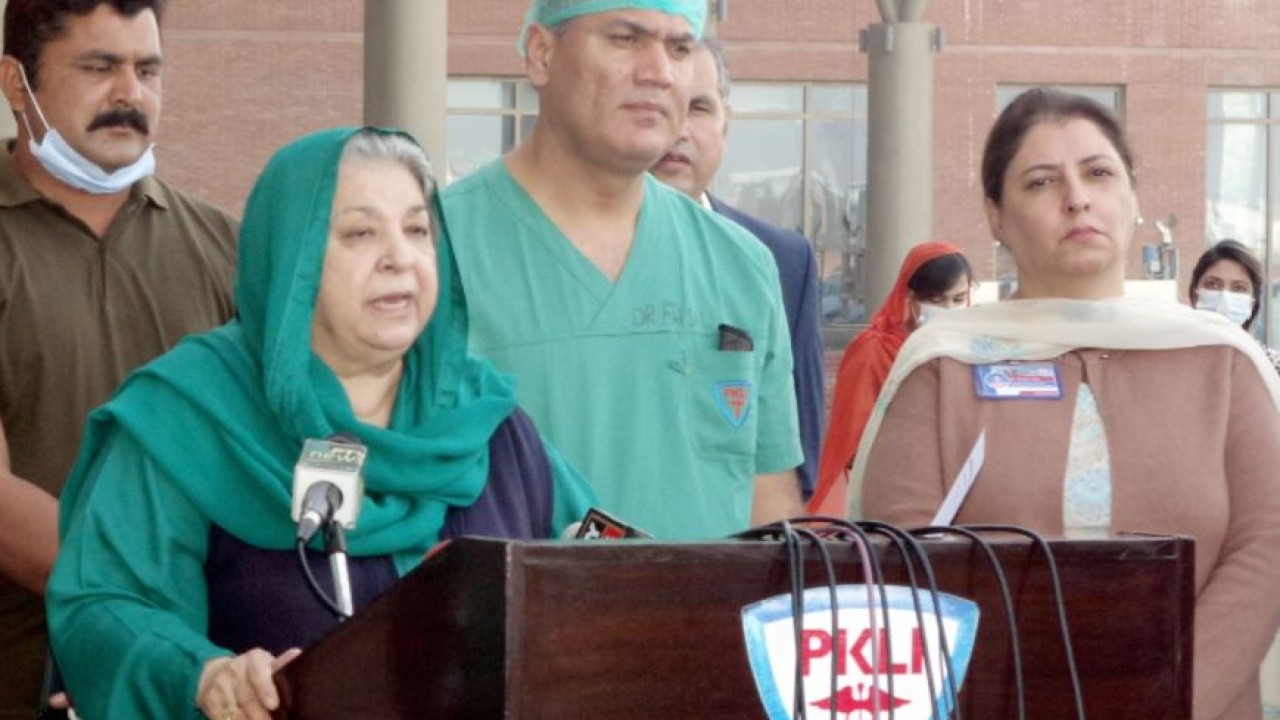 Lahore: Punjab Health Minister Dr Yasmin Rashid Tuesday said Pakistan Kidney and Liver Institute would start bone marrow transplant soon and that the Punjab Chief Minister is setting up a mega hospital near Arfa Karim Tower.
"The hospital will have special unit of infectious diseases," she said during her visit to PKLI to meet four children who underwent transplantation surgery on Tuesday.
Dean PKLI Dr Faisal Saud, Director Hospital Dr Tazeen Zia and parents of children were present on the occasion.
Dr Yasmin Rashid inquired about the health of children and gave away chocolates to these children.
Parents of four children thanked the PKLI administration and the Health Minister for successful surgery.
Addressing the media after after meeting the children, the minister said: "Today I am extremely delighted to see four successful transplantation surgeries of these children. I congratulate PKLI administration for this successful surgery."
"The parents of these children are satisfied. The PKLI has successfully performed 215 Kidney transplants and 121 Liver transplants so far," Yasmin said, adding tax payers money would not be wasted.
"As many as 43 machines are providing dialysis services to the patients at the PKLI. The number of dialysis machines is being increased from 43 to 60. In the last two years the PKLI has provided dialysis services to 52961 patients. Nine modular theatre have been prepared at PKLI and it also has PET scan facility."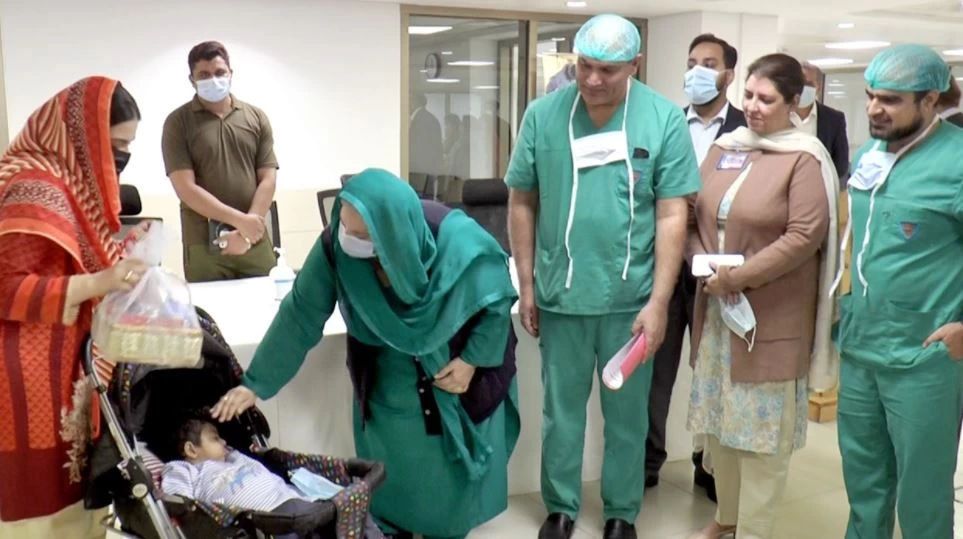 PKLI's Faisal Saud said transplants for children had started. "The PKLI has 135 beds available and they are being increased to 476. All patients unable to bear the costs are provided free of cost transplantation services."
Even those paying for the surgeries pay much less than other hospitals in private sector. The administration of the PKLI deserves appreciation for working during all four waves of the Corona Pandemic.
More than 140 million people have been vaccinated in Reach Every Door campaign. Vaccination is underway at full pace in Punjab. Daily target of nationwide Measles Rubella campaign is being achieved successfully. The campaign continues from 15 to 27th November.
The health department is taking steps to control SMOG. Vehicles with fuel emission are a big reason for the SMOG. Due to increase in smog, holidays for education institutions came under consideration. Heaps of garbage must not be burnt for disposal.
There is organized traffic system in developed countries like UK. The PKLI area is less affected by SMOG. We shall have to move to clean energy vehicles."
Responding to queries of journalists, she said former prime minister Mian Naz Sharif was successfully treated at a government hospital. He was sent to the UK with 80,000 platelets.
He (Nawaz) had gone abroad with a promise to come back but he did not fulfill the promise and he must come back to Pakistan, the minister said, adding the former PM claims to be a leader of Pakistan but he does not trust doctors who treated him.
She said she contacted his personal physician Dr. Adnan for his reports. She said she was the first to contact Election Commission after Panama Leaks as Nawaz Sharif did not declare his assets. She said Latif Khosa and Sheikh Rashid had also resorted to court in Panama case.
Bench of Supreme Court made JIT and the Supreme Court declared him ineligible. He must tell the nation where did he get Field Avenue and other properties from. She said people won't believe in his false promises.
People know very well who robbed Pakistan and transferred money abroad. Nawaz Sharif was not willing to serve the sentence. His children have invested abroad. Whenever he got opportunity, he would leave the country. She further added that Nawaz Sharif was sentenced by the court not by the government.
Elaborating the project, Dr Yasmin Rashid said, "The PKLI is Rs24 billion project. A letter has been sent to the concerned institution to certify the institution. The purpose for which expenses are made on PKLI is being achieved."
She said research work on infectious diseases was also underway ay teaching hospitals of Punjab.
Seven die after eating poisonous turtle meat
Tortoise meat consumption is generally considered safe. But selenium toxins, which are rarely found in turtle meat turn the meat toxic and deadly to consume.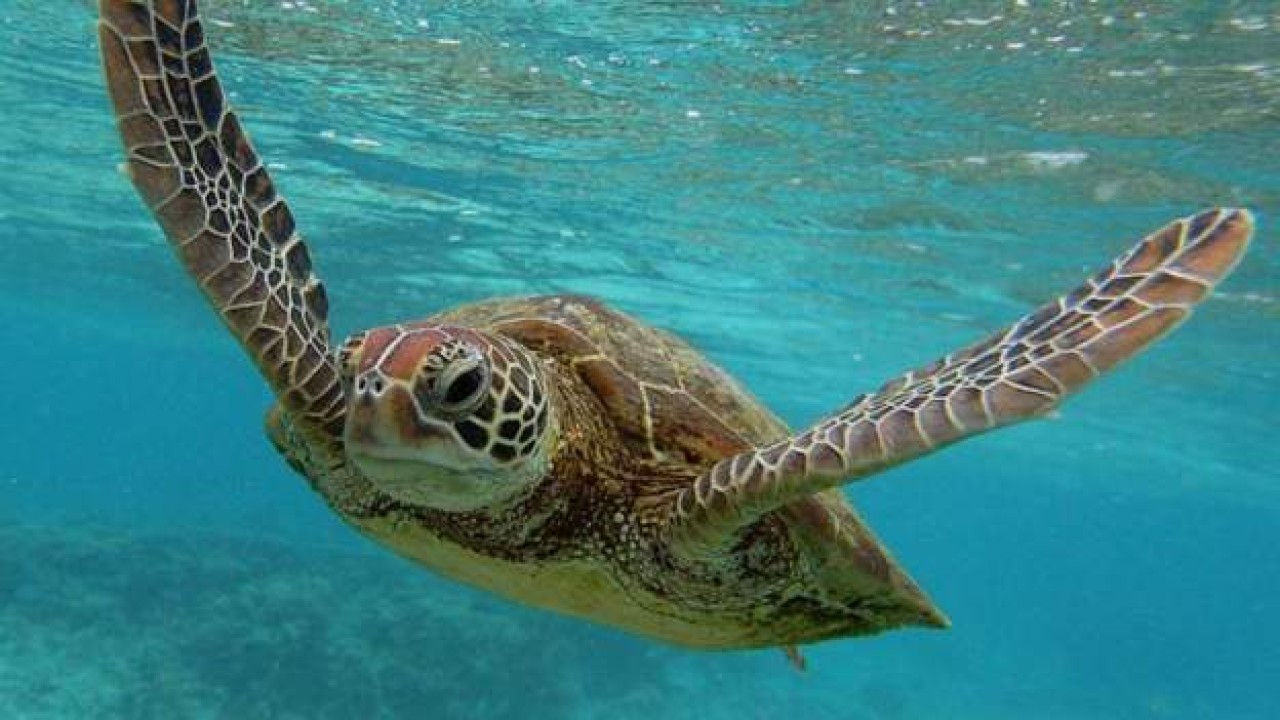 Seven people, including a three-year-old child, have died after eating a poisonous tortoise meat on the island of Pemba in Tanzania, Africa.
As per police, firstly the minor died after eating poisonous tortoise meat followed by two more deaths at night and then four more on Sunday.
Doctors say that the poisonous meat of tortoise affects children the most.
In rare cases turtle meat can be toxic due to a type of food poisoning known as 'chelonitoxism'.
Local police commander said that at least five families on Pemba, which is part of the semi-autonomous Zanzibar islands, ate the turtle meat last Thursday.
Moreover, 38 people were admitted to hospital, but most were discharged and the three who remain are said to be in a stable condition.
Tortoise meat consumption is generally considered safe. But selenium toxins, which are rarely found in turtle meat turn the meat toxic and deadly to consume.
The meat is a common delicacy among those living on Tanzania's islands and coastal areas but the authorities have now banned the consumption of turtles in the area.
Earlier in March, 19 people succumbed to death in Madagascar after eating tortoise meat.
Court orders former chief judge Rana Shamim to submit original affidavit within 5 days
"Rana Shamim had tried to convince the people to lose confidence in court"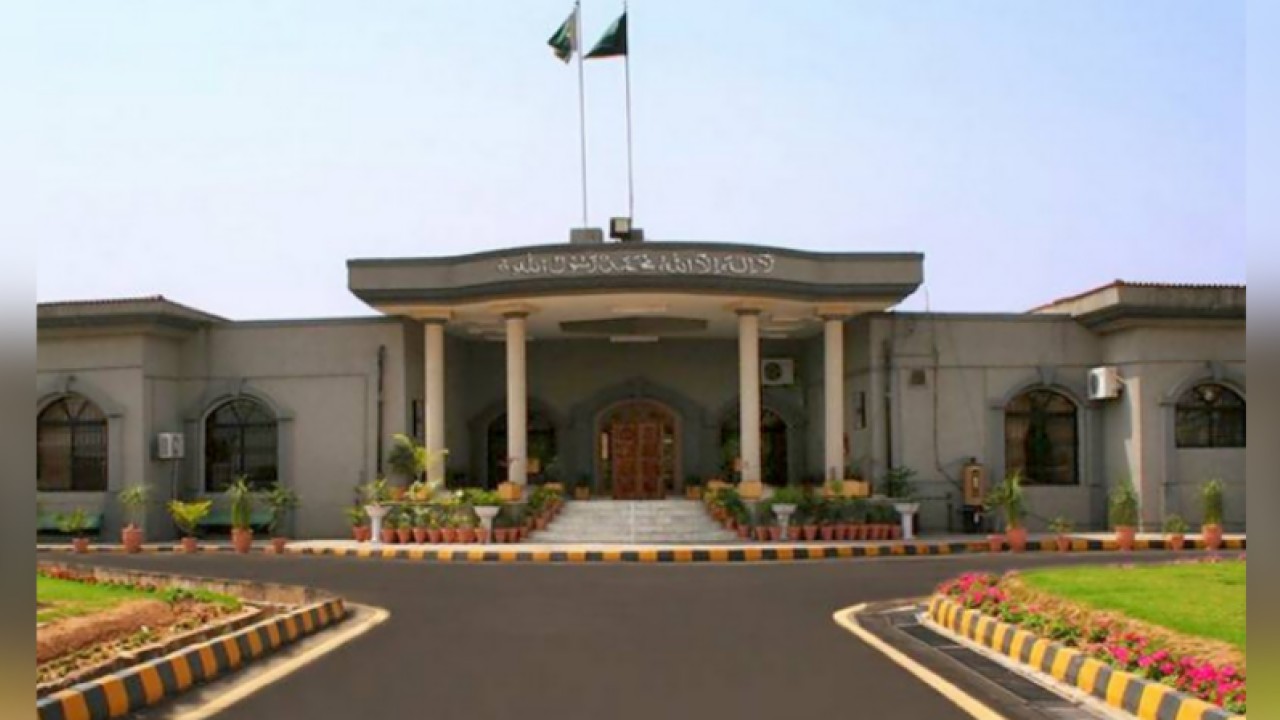 Islamabad: The Islamabad High Court (IHC) on Tuesday has ordered Gilgit Baltistan former chief judge Rana Shamim to submit the original draft of the original affidavit within five days.
According to details, Islamabad High Court (IHC) bench headed by Justice Athar Minallah took up contempt of court case over the affidavit of Rana Shamim.
During the proceeding, Justice Athar Minallah remarked that Rana Shamim had tried to convince the people to lose confidence in court.
He remarked that if the original affidavit was found different from the affidavit being reported. Then the responsibility will be on the newspaper.
Rana Shamim told court that his affidavit was sealed one, but he did not know which affidavit was reported.
IHC CJ Athar Minallah directed the former GB chief judge to submit his original affidavit in the court along with his written response in the case within five days and adjourned the hearing of the case for seven days.
Attorney General Khalid Javed Khan requested the court to take action against Rana Shamim.
The court adjourned the hearing till December 7.
Pakistan grab second spot in ICC Test Championship rankings
Pakistan won the first Test against Bangladesh by eight wickets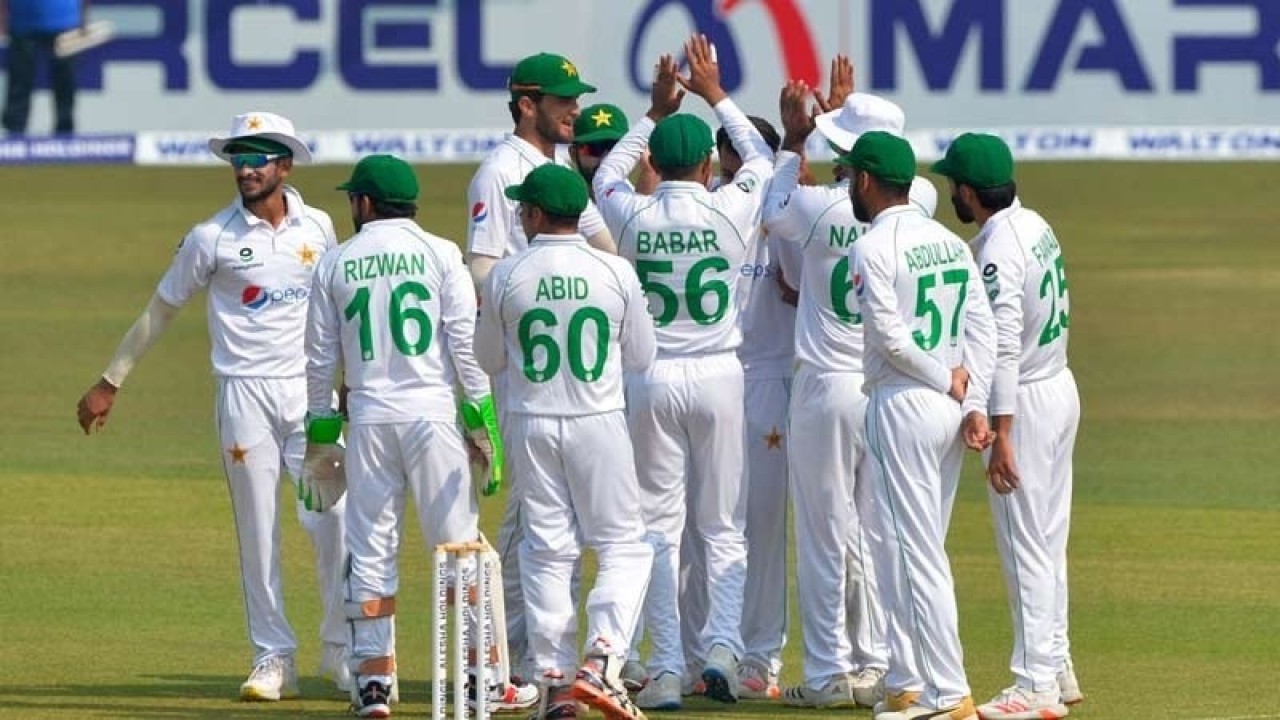 Dubai: Pakistan grabbed 2nd position in the International Cricket Council's Test Championship ranking following a marvelous victory over Bangladesh by 8 wickets in Chittagong Test.
According to details, Pakistan National Cricket Team have surpassed India National Cricket Team to become the No.2 ranked side in the ICC World Test Championship (WTC) 2021-23 points table.
The #WTC23 standings after Pakistan's victory over Bangladesh 👇 pic.twitter.com/z8c8JgYDXX

— ICC (@ICC) November 30, 2021
Sri Lanka is at the top of the points table in the Test Championship while Pakistan has played 3 matches, won 2 and lost 1 match.
Pakistan has won two series under the championship, India is on the third spot on the points table and West Indies is on fourth.
Similarly, the winner of the first Test Championship New Zealand bagged fifth place and England is on sixth spot.
The second Test between Pakistan and Bangladesh will start from Saturday in Dhaka.