Migrant boat sinks in English Channel, leaving over 20 dead
More than 20 migrants died Wednesday crossing the Channel from France to England when their boat sank off the northern port of Calais, authorities said, the deadliest single disaster on the intensively-used route.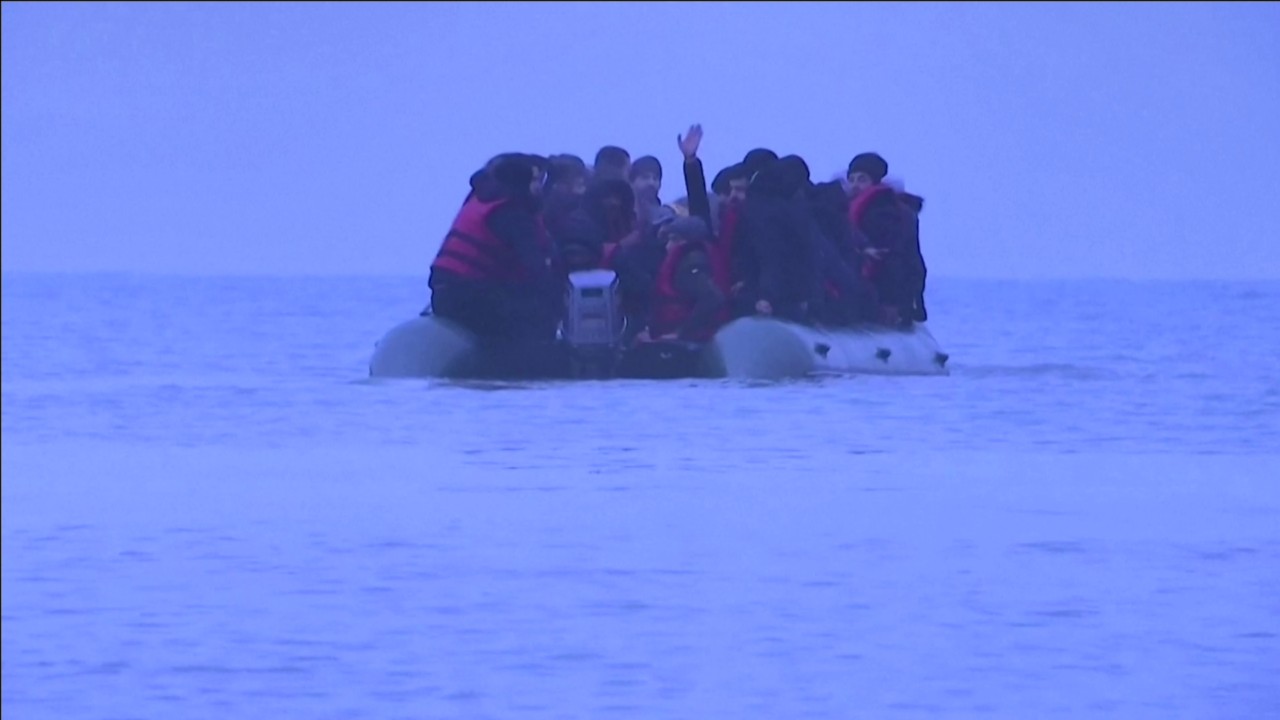 The French interior ministry said in a statement that French patrol vessels found corpses and people unconscious in the water after a fisherman sounded the alarm about the accident. Police then said in a statement that "over 20" people had died.
Three helicopters and three boats have been deployed to take part in the search, local authorities said.
Interior Minister Gérald Darmanin, who is heading to the scene, wrote on Twitter that "many people" had died in the incident, adding that "the criminal nature of the smugglers who organise these crossings cannot be condemned enough".
"The disaster in the Channel is a tragedy," added Prime Minister Jean Castex. "My thoughts are with the many missing and injured, victims of criminal smugglers who exploit their distress and misery," he wrote on Twitter.
The disaster, the worst single loss of life recorded in recent times from migrant crossings in the Channel, comes as tensions grow between London and Paris over the record numbers of people crossing.
Britain has urged tougher action from France to stop migrants making the voyage.
-- Growing post-Brexit tensions --
According to the French authorities, 31,500 people attempted to leave for Britain since the start of the year, and 7,800 people have been rescued at sea, figures that doubled since August.
Seven people have been confirmed dead or are still missing and feared drowned after various incidents this year.
In Britain, the ruling right-wing Conservative party of Prime Minister Boris Johnson is coming under intense pressure, including from its own supporters, to reduce the numbers crossing.
French police said this week they detained 15 suspected members of an international migrant smuggling syndicate that helped people illegally cross the Channel to Britain.
The network of Iraqi Kurds, Romanians, Pakistanis and Vietnamese helped a minimum of 250 people per month cross to England, using small boats that transport up to 60 migrants at a time.
Passage to England would cost a migrant €6,000 ($6,800) and the smugglers racked up some €3 million ($3.4 million) in total profits.
According to British authorities, more than 25,000 people have now arrived illegally so far this year, already triple the figure recorded in 2020.
The issue has added to growing post-Brexit tensions between Britain and France, with a dispute about fishing rights also still unresolved.
SOURCE: AFP
Messi wins Ballon d'Or for seventh time
Argentine football great Lionel Messi defeated Robert Lewandowski of Polish (Bayern Munich Club) and Georginho (Chelsea) of Italy for this annual award for the best player in the world of football.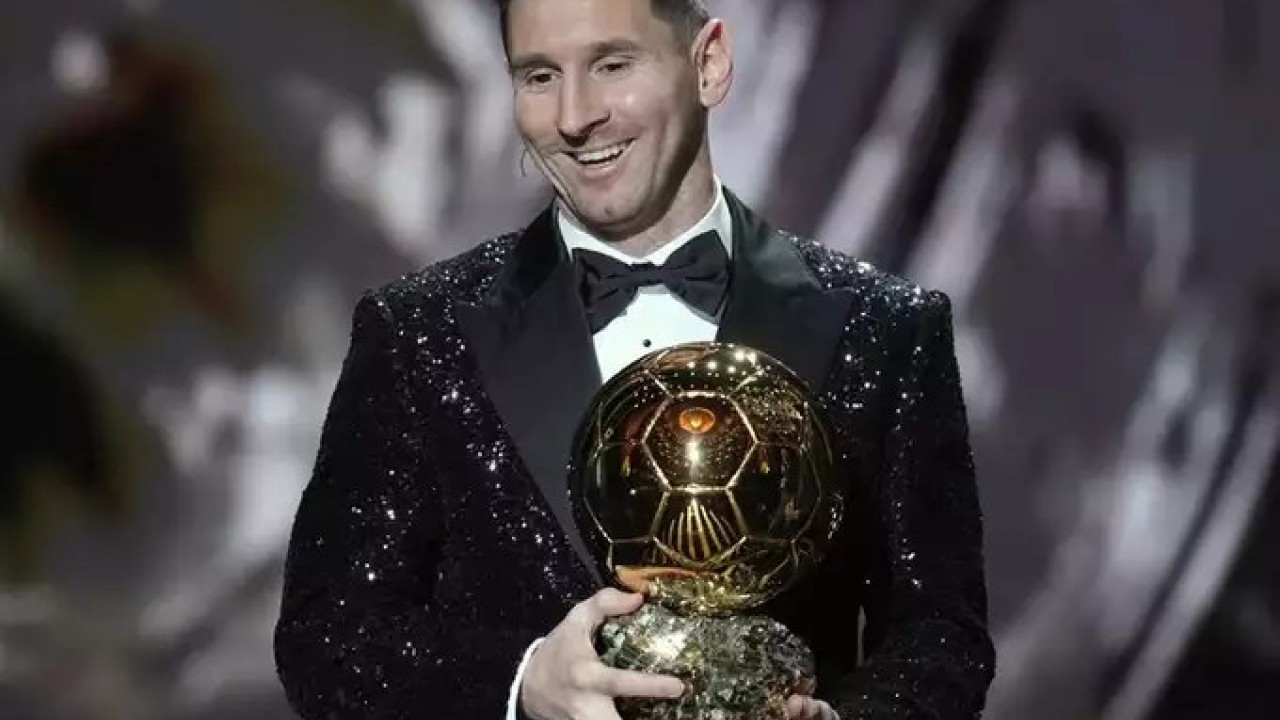 Paris: Argentina and Paris Saint-Germain forward Lionel Messi has created history as he won the Ballon d'Or award for a record-extending seventh time late on Monday night.
Argentine football great Lionel Messi defeated Robert Lewandowski of Polish (Bayern Munich Club) and Georginho (Chelsea) of Italy for this annual award for the best player in the world of football.
By winning the award, Messi has gone several miles ahead of Portugal's star striker Cristiano Ronaldo in terms of winning the most Ballons d'Or.
The 34-year-old Messi now has 7 awards to his name, while 36-year-old Ronaldo has won this honor 5 times.
Besides this, the star footballer claimed a maiden Copa America title with his country this year and was top scorer in La Liga for the 2020-21 season with 30 goals.
Messi ​​won the Best Player of the Year award for the first time in 2009. He won this title in 2009, 2010, 2011, 2012, 2015, 2019 and now in 2021.
Messi joined PSG on a free transfer from Barcelona during the off-season and collected 613 points to finish ahead of Lewandowski (580) and Chelsea's Italy midfielder Jorginho (460) at a star-studded ceremony in Paris.
For the unversed, Messi and Ronaldo have won this award a total of 12 times since 2008. Thus, both players are dominating the world of football.
Awarded by France Football magazine, the Ballon d'Or has been awarded since 1956.
Pakistan continues to report decline in COVID cases, deaths      
Around 475 fresh coronavirus cases emerged while 10 people succumbed to the disease in the last 24 hours, taking the total death toll to 28,728.
Islamabad: Amid a steady decline in Covid-19 infections, Pakistan's coronavirus positivity ratio further fell to 1.1% with 475 new cases.
According to the latest figures issued by the National Command and Operation Center (NCOC), 475 persons were tested positive for COVID-19 in the past 24 hours.
The total number of cases has reached 1,284,840.
As many as 1,242,236 patients have recovered from the disease.
Punjab
The number of patients swelled to 443,094 in the province with 13,023 causalities.
Sindh
The number of infections has surged to 475,616 in the province, while the death toll has reached 7,621.
Khyber Pakhtunkhwa
The confirmed cases have surged to 179,995 in the province with 5,842 casualties.
Balochistan
There are 33,479 confirmed cases while 360 patients have died from the infection so far.
AJK and Gilgit-Baltistan
There are 34,556 coronavirus cases in the AJK while the death toll has reached 742. On the other hand, there are 10,411 cases in GB with 186 coronavirus deaths.
Islamabad
There are 10,411 cases in the capital city while 954 people have lost their lives.
Sweden's first female PM Magdalena Andersson reappointed days after quitting
Sweden's first female prime minister Magdalena Andersson was reappointed on Monday days after she quit amid political turmoil and jostling ahead of elections.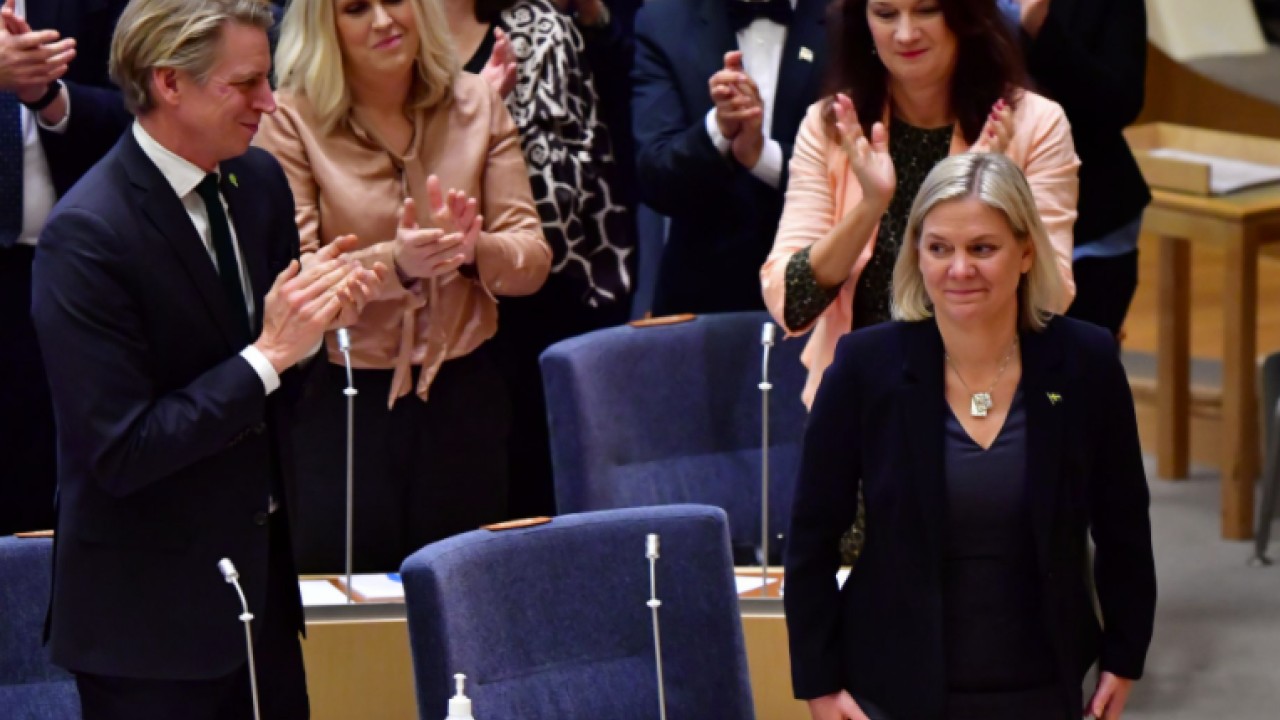 Lawmakers narrowly elected her premier for the second time in less than a week after she set out plans for a minority government made up of only her Social Democrats.
The former finance minister had won a similar vote on Wednesday but threw in the towel hours later after a junior coalition partner left the government over a lost budget vote. read more
"Like all minority governments, we will seek co-operation with other parties in parliament, and I see good opportunities to do so," Andersson, whose party holds 100 seats in the 349-seat parliament, told a news conference.
"The Social Democrats have the biggest party group in parliament by a wide margin. We also have a long tradition of cooperation with others and stand ready to do what is needed to lead Sweden forward."
The leader of the right-wing opposition Moderate Party, Ulf Kristersson, described the incoming administration as a "nine-month caretaker government" and said it would not be able to achieve much in the run-up to elections due in September 2022.
Andersson will have to lead one of Sweden's weakest governments in recent decades, and govern on a budget in part formulated by three opposition parties, including the anti-immigration Sweden Democrats, whose gains over the past decade lie at heart of Sweden's political turmoil.
Parliament adopted budget amendments put forward by the opposition last week which heavily reshaped government spending plans.
The Social Democrats have been in power since 2014 supported by parties united by little else than their desire to keep the Sweden Democrats from influencing policy.
The centre-right opposition has struggled to gather enough votes to form a majority government and polls suggest there may be little shift in the political calculus in the next election.
Andersson will face major challenges.
Gang violence plagues the suburbs of major cities. The health service barely coped with the pandemic and needs strengthening, while the government will need to manage a promised transition to a zero-emissions economy.
SOURCE: REUTERS