WHO says Covid vaccines reduce transmission of Delta variant by 40%
Covid vaccines reduce transmission of the dominant Delta variant by about 40 percent, the WHO said Wednesday, warning that people were falling into a false sense of security concerning jabs.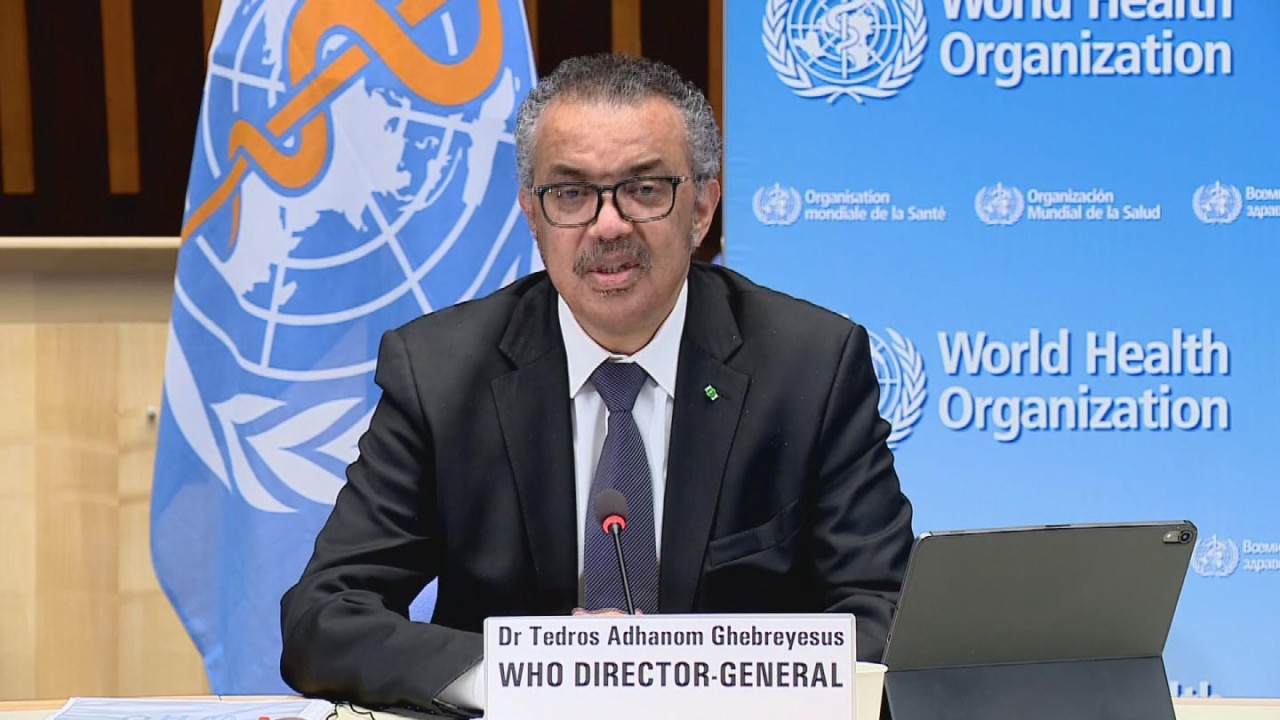 The World Health Organization's director-general Tedros Adhanom Ghebreyesus said many vaccinated people were wrongly thinking the jab meant they no longer needed to take any other precautions.
Fully-immunised people must stick with measures to avoid catching the virus and passing it on, Tedros insisted, spelling out how the more contagious Delta meant the vaccines were not as effective against transmission.
"We're concerned about the false sense of security that vaccines have ended the pandemic and people who are vaccinated do not need to take any other precautions," Tedros told reporters.
"Vaccines save lives but they do not fully prevent transmission.
"Data suggests that before the arrival of the Delta variant, vaccines reduced transmission by about 60 percent. With Delta, that has dropped to about 40 percent."
The more transmissible Delta variant is now overwhelmingly dominant around the world, having all but out-competed other strains.
"If you are vaccinated, you have a much lower risk of severe disease and death but you are still at risk of being infected and infecting others," said Tedros.
"We cannot say this clearly enough: even if you are vaccinated, continue to take precautions to prevent becoming infected yourself, and infecting someone else who could die."
That meant wearing a facemask, maintaining distance, avoiding crowds and meeting others outside or only in a well-ventilated indoor space, he said.
Delta dominance
Of 845,000 sequences uploaded to the GISAID global science initiative with specimens collected in the last 60 days, 99.8 percent were Delta, according to the WHO's weekly epidemiological report.
Maria Van Kerkhove, the UN health agency's technical lead on Covid, said the Delta variant itself was evolving and the WHO was trying to track circulation and changes in the virus.
"We're making plans here, looking through future scenarios about how much more this virus will change in terms of transmissibility or if there will be potential future immune escape, which will render some of our counter-measures less effective," she said.
The WHO has long stressed that the currently-available Covid-19 vaccines are primarily aimed at reducing the risk of severe illness, hospitalisation and death, rather than transmission.
WHO chief scientist Soumya Swaminathan said that while vaccine protection against infection was not as high with Delta as with the variants it has overtaken, the level of prevention it gives against severe disease was "still above 80 percent in the majority of cases".
Social mixing in Europe
Europe's return as the pandemic's epicentre has been blamed on Delta, sluggish vaccine uptake in some nations, colder weather moving people indoors again and the easing of restrictions.
Last week, more than 60 percent of all reported Covid-19 infections and deaths were in Europe, with the sheer number of cases translating into unsustainable pressure on health systems and exhausted health workers, said Tedros.
Europe recorded more than 2.4 million new cases last week -- an 11-percent rise on the week before. Infections were up 31 percent in Germany.
WHO emergencies director Michael Ryan said that people in Europe, even in the midst of a major resurgence in cases and huge pressure on health systems, were "back to pre-pandemic levels of social mixing".
"The reality is the virus will continue to transmit intensely in that environment," he said.
SOURCE: AFP
'Will be forced to act if NATO places missiles in Ukraine to strike Moscow': Putin
Tensions have been rising for weeks, with Russia, Ukraine and NATO all staging military exercises amid mutual recriminations over which side is the aggressor.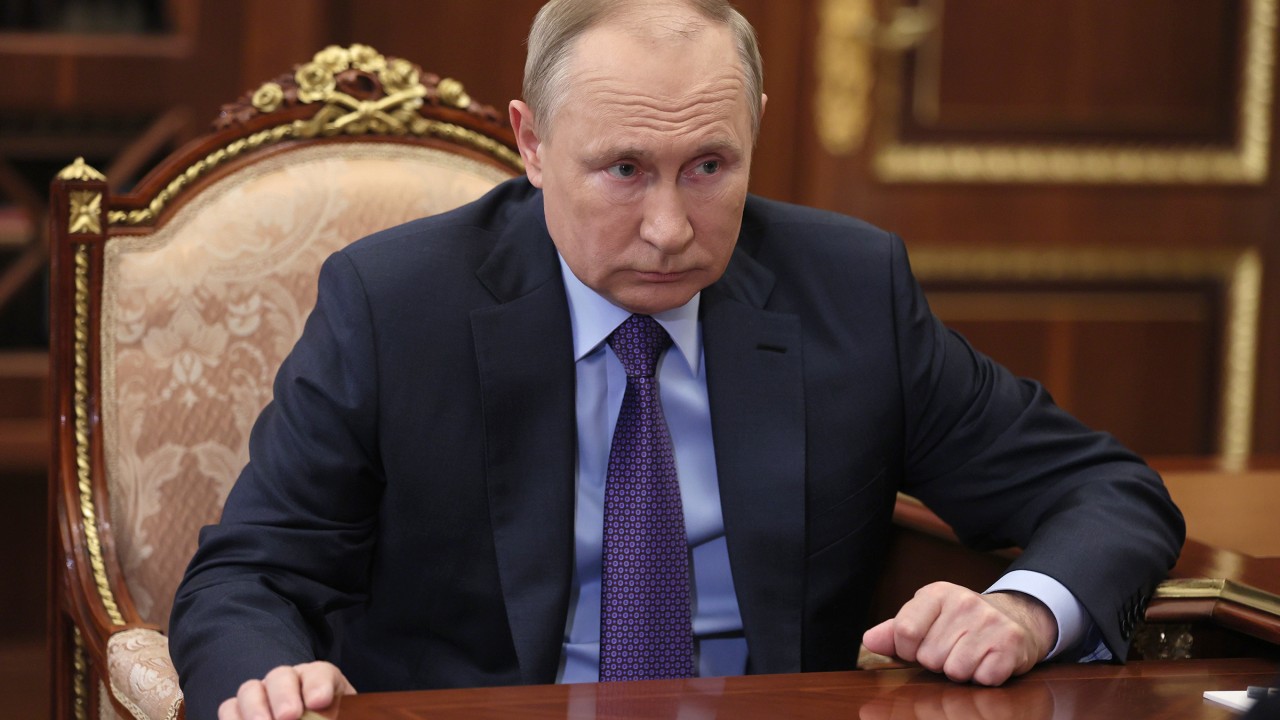 Russia would pay a high price for any new military aggression against Ukraine, NATO and the United States warned on Tuesday as the Western military alliance met to discuss Moscow's possible motives for massing troops near the Ukrainian border.
President Vladimir Putin countered that Russia would be forced to act if US-led NATO placed missiles in Ukraine that could strike Moscow within minutes.
Ukraine, a former Soviet republic that now aspires to join the European Union and NATO, has become the main flashpoint between Russia and the West as relations have soured to their worst level in the three decades since the Cold War ended.
"There will be a high price to pay for Russia if they once again use force against the independence of the nation Ukraine," NATO Secretary General Jens Stoltenberg told reporters.
US Secretary of State Antony Blinken echoed Stoltenberg, saying: "Any escalatory actions by Russia would be a great concern to the United States..., and any renewed aggression would trigger serious consequences."
Tensions have been rising for weeks, with Russia, Ukraine and NATO all staging military exercises amid mutual recriminations over which side is the aggressor.
Putin went further than previously in spelling out Russia's "red lines" on Ukraine, saying it would have to respond if NATO deployed advanced missile systems on its neighbour's soil.
"If some kind of strike systems appear on the territory of Ukraine, the flight time to Moscow will be 7-10 minutes, and five minutes in the case of a hypersonic weapon being deployed. Just imagine," the Kremlin leader said.
"What are we to do in such a scenario? We will have to then create something similar in relation to those who threaten us in that way. And we can do that now," he said, pointing to Russia's recent testing of a hypersonic weapon he said could fly at nine times the speed of sound.
EU and other Western leaders are involved in a geopolitical tug-of-war with Russia for influence in Ukraine and two other ex-Soviet republics, Moldova and Georgia, through trade, cooperation and protection arrangements.
SOURCE: REUTERS
Govt announces no change in POL prices
The petrol price will remain unchanged at Rs145.82 per litre, and diesel price will remain Rs142.62 per litre as it was before.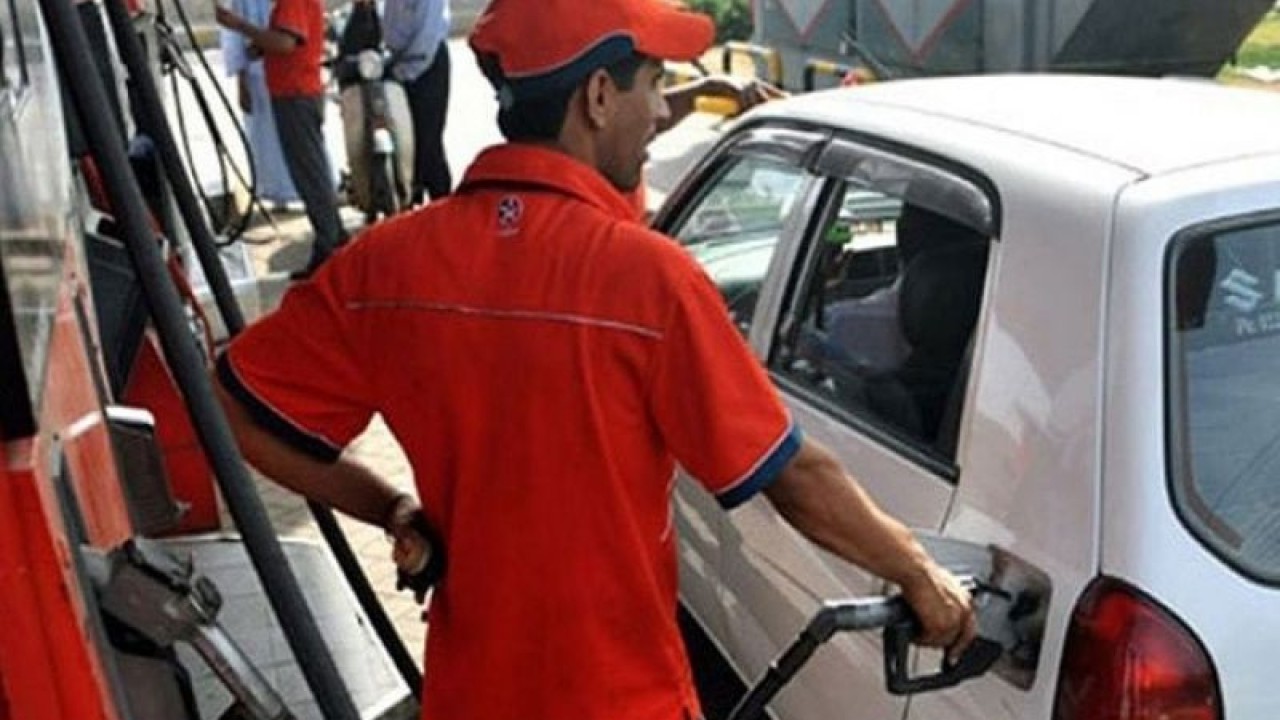 Islamabad: The federal government Tuesday announced to maintain the prices of petroleum products.
Following the prime minister's decision, the petrol price will remain unchanged at Rs145.82 per litre, and the price of diesel will remain Rs142.62 per litre as before.
The prices of kerosene oil and light diesel will stay at Rs116.53 and Rs114.07 per litre, respectively.
According to the notification, the new prices will be effective from December 1.
On November 5, the government had jacked up the price of petrol in Pakistan by Rs8.03 per litre despite November 1's decision of the prime minister to not increase the prices.
Bilawal says PPP to hold PM Imran accountable for making people's lives miserable
The PPP chairman warns Imran Khan will not be allowed to run away from the country.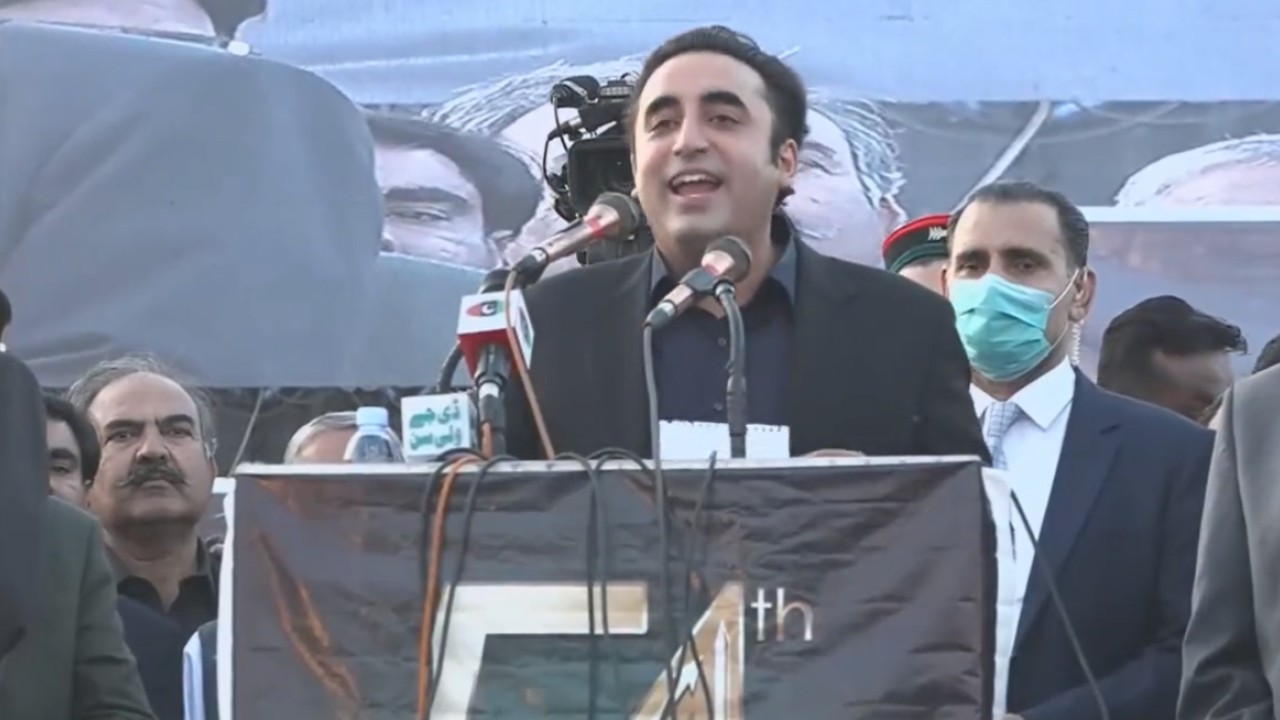 PESHAWAR: Pakistan Peoples Party Chairman Bilawal Bhutto-Zardari Tuesday said the masses would hold Prime Minister Imran Khan accountable for every misery he had incurred upon people.
The country has been facing complete failure of a government that is "toying with Pakistan's future and its people," he said while addressing the PPP's 54th foundation day event.
Bialwal said after three years every Pakistani was aware that the real face of 'tabdeeli's' was surging inflation, historic poverty and unemployment, adding those were the antics of Khan, and this is 'Naya Pakistan'.
Talking about the recently gone viral tapes, which allegedly featured ex-chief justice of Pakistan Saqib Nisar and another of PML-N Vice-President Maryam Nawaz, he said: "Let the conspirators plot their conspiracies, let people leak tapes, we will struggle along with the people and foil every conspiracy."
Bilawal, reciting a poetic verse for PM Imran Khan, said: "Tumse pehle wo jo aik shaks yahan takht nasheen tha, usko bhi apne khuda hone par itna he yaqeen tha (the person who held the reins before you, was confident of being a god, just like you)."
The PPP chairman told PM Imran Khan that "only oppress people to the extent which you can yourself bear", as he reminded the premier that people who sat in his office earlier were also of the view that the country's future depended on them.
The PPP chairman said people who had earlier blamed PPP leaders for corruption and "phoned courts to take action against them", are now certified "thieves".
Bilawal asked PM Imran Khan to halt his "anti-democratic methods", as he vowed that in the upcoming local body elections, PPP and the masses would hold him accountable.
"Imran will not be allowed to run away. No plane would land late at night to fly him to Saudi Arabia or London," Bilawal warned the premier.
The PPP chairman announced that the party would hold countrywide protests against the constant increase in petrol price on December 10. On December 17, after Friday prayers, PPP workers would protest against the ongoing gas crisis at their district headquarters.
Following these, a historic rally will be held in Garhi Khuda Bakhsh, where an action plan against the incumbent government would also be announced.
Criticising the government for inflation in the country, the PPP stalwart said prices of basic commodities increased manifold in recent months just because of a lack of planning and vision.
"PPP will stand with the inflation-hit masses in taking "revenge" from the incumbent government," he maintained.