Pentagon all set to create new office to investigate UFO reports
The Pentagon is creating a new office to investigate unidentified flying objects amid concerns that after broad probes it cannot explain mysterious sightings near highly sensitive military areas.
Deputy Secretary of Defense Kathleen Hicks, working with the US director of national intelligence, ordered the new investigatory body to be established in the US Defense Department's intelligence and security office, the Pentagon said late Tuesday.
The order came five months after a classified US intelligence report on possible alien UFOs came up inconclusive: it could explain some reported incidents but was unable to account for other phenomena, some filmed by pilots near military testing areas.
The new office will focus on incidents in, or near, designated "special use airspace" (SUA) areas strictly controlled and blocked from general aviation due to security sensitivities.
The US military is worried some of the unidentified aerial phenomena spotted by military pilots in the past may represent technologies of strategic rivals unknown to US scientists.
"Incursions by any airborne object into our SUA pose safety of flight and operations security concerns, and may pose national security challenges," the Pentagon said in a statement.
The Defense Department "takes reports of incursions -- by any airborne object, identified or unidentified -- very seriously, and investigates each one," it added.
The new office was dubbed the Airborne Object Identification and Management Synchronization Group (AOIMSG), the successor to the US Navy's Unidentified Aerial Phenomena Task Force.
It will be overseen by a panel of experts from the military and intelligence community.
A mostly classified official review of UFO reports released in June determined that most of around 120 incidents over the past 20 years could be explained and had nothing to do with unknown or secret US or foreign technology.
But it could not explain some beguiling reports and videos made by military personnel.
Last year, the Pentagon released a still inexplicable video taken by navy pilots of objects moving at incredible speeds, spinning and mysteriously disappearing.
China's July test of a globe-circling hypersonic vehicle that was able to launch a separate missile while traveling at more than five times the speed of sound alerted Washington that Beijing might have technologies the United States has yet to develop.
SOURCE: AFP
Pakistan continues to report decline in COVID cases, deaths      
Around 475 fresh coronavirus cases emerged while 10 people succumbed to the disease in the last 24 hours, taking the total death toll to 28,728.
Islamabad: Amid a steady decline in Covid-19 infections, Pakistan's coronavirus positivity ratio further fell to 1.1% with 475 new cases.
According to the latest figures issued by the National Command and Operation Center (NCOC), 475 persons were tested positive for COVID-19 in the past 24 hours.
The total number of cases has reached 1,284,840.
As many as 1,242,236 patients have recovered from the disease.
Punjab
The number of patients swelled to 443,094 in the province with 13,023 causalities.
Sindh
The number of infections has surged to 475,616 in the province, while the death toll has reached 7,621.
Khyber Pakhtunkhwa
The confirmed cases have surged to 179,995 in the province with 5,842 casualties.
Balochistan
There are 33,479 confirmed cases while 360 patients have died from the infection so far.
AJK and Gilgit-Baltistan
There are 34,556 coronavirus cases in the AJK while the death toll has reached 742. On the other hand, there are 10,411 cases in GB with 186 coronavirus deaths.
Islamabad
There are 10,411 cases in the capital city while 954 people have lost their lives.
Flooding overtakes city of Sumas in Washington
In Sumas, officials used the flood siren at around 9 am and urged people to shelter in place as water bypassed the Cherry Street Bridge and then spread through town.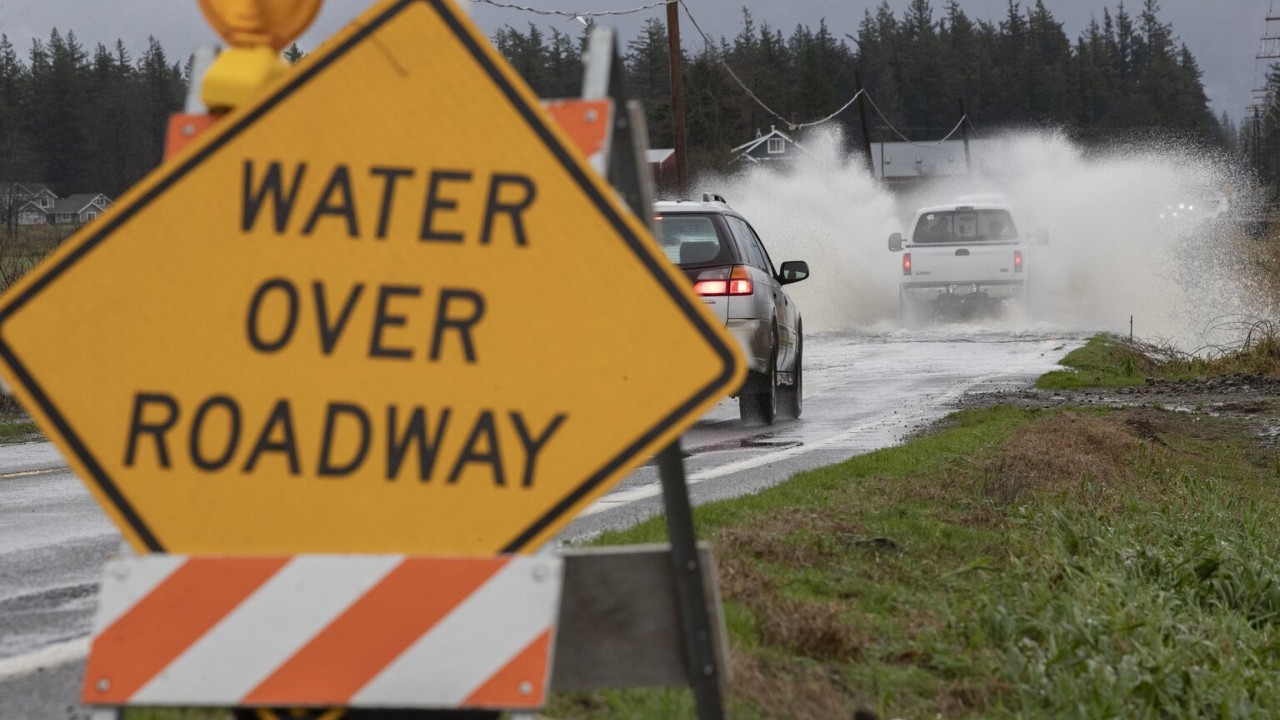 Heavy rainfall and gusts brought flooding and power outages to parts of northwest Washington, forcing residents to evacuate while most roads in and out of the city were closed.
The rainfall caused the Nooksack River to spill beyond its banks in Washington on November 29,
In an emergency alert Sunday afternoon, Skagit County officials said that the river levels weren't expected to produce widespread flooding, but saturated soil increases the risk of landslides.
Following the alert, the Washington National Guard arrived in Everson late Saturday to fill and distribute sandbags to residents to prepare for flooding.
People in the small communities of Sumas and Everson in northwest Washington had been asked to evacuate voluntarily Saturday night.
Both towns near the Canadian border previously saw hundreds evacuated and severe flooding from days of rain that caused an estimated $50 million in damage to Whatcom County.
Over 1,600 homes were without power in the Puget Sound region Sunday, with the largest outage affecting Rockport in Skagit County. In the meantime, where 861 homes lost power because trees impacted power lines, according to Puget Sound Energy.
On Monday afternoon, Sumas officials said there was a lot of water around town, but the water level had started to slowly drop.
Bellingham city officials said rainwater exceeded pumping capacity at times on Sunday resulting in an overflow that discharged about 9 million gallons of sewage water into Bellingham Bay.
Many local roads in the area and around Bellingham were closed Sunday and Monday because of water over the roadway.
Moreover, a landslide on Sunday blocked part of northbound Interstate 5 south of Bellingham and officials said an increased threat of landslides will remain for several days.
'Chittagong test': Pakistan thrash Bangladesh by eight wickets
Pakistan chased down the 202-run target with eight wickets in hand.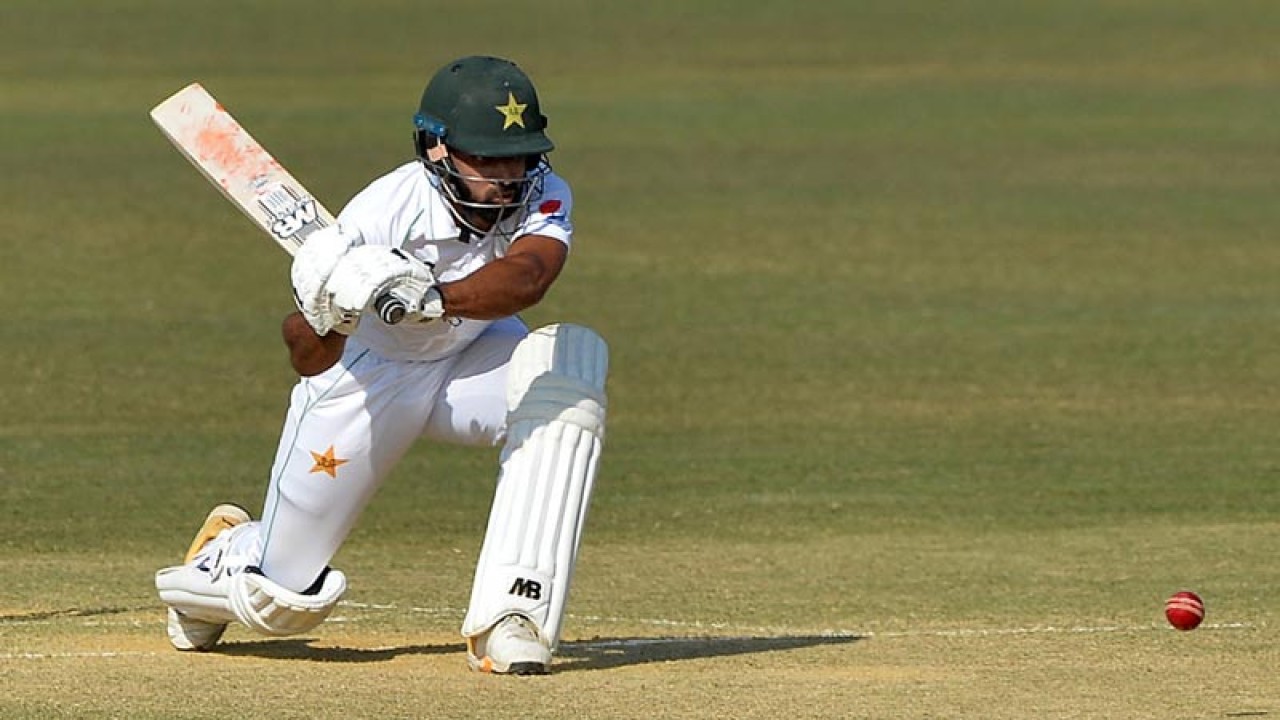 Dhaka: In the key match of Chittagong test, Pakistan thrashed Bangladesh by eight wickets Tuesday.
Pakistan chased down the 202-run target with eight wickets in hand.
It is pertinent to mention here that this was the second time in Pakistan's Test history, which stretch 440 matches, that an opening pair recorded two century stands in a match.
Bangladesh had got off to a positive start with Mushfiqur hitting a boundary off the first ball of the morning, bowled by Hasan Ali.
But two balls later he left a delivery that darted back in and departed for 16 after Hasan uprooted his off-stump.
Fast bowler Shaheen Afridi earlier claimed 5-32 to help Pakistan bowl out Bangladesh for 157 runs in their second innings despite wicketkeeper-batsman Liton Das making a fighting fifty.
Resuming Day 5 at 109 without loss, and just 93 runs away from the victory, Pakistan's openers appeared to be in full control until off-spinner Mehidy Hasan struck.
Shafique followed his first-innings half-century to reach 73 before Mehidy (1-59) trapped him lbw.
Seven overs later, left-arm spinner Taijul Islam (1-89) had Abid out lbw, baffling him with a sharp turn to make Pakistan 171-2.
Azhar Ali then combined with captain Babar Azam to complete the inevitable, hitting consecutive boundaries off Mehidy to finish off the game. Azhar was unbeaten on 24 and Azam was not out on 13.
Liton Das' maiden Test century helped Bangladesh post 330 in its first innings, then Taijul Islam claimed 7-116 to bowl out Pakistan for 286 — giving the hosts a 44-run first-innings lead.
Fast bowler Shaheen Shah Afridi was instrumental in Pakistan's rally, returned figures of 5-32 to wrap up Bangladesh's second innings for 157.