New Covid variant triggers global alarm, stock markets tumble
Authorities around the world reacted with alarm on Friday to a new coronavirus variant found in South Africa, with the EU and Britain among those tightening border controls as researchers sought to establish out if the mutation was vaccine-resistant.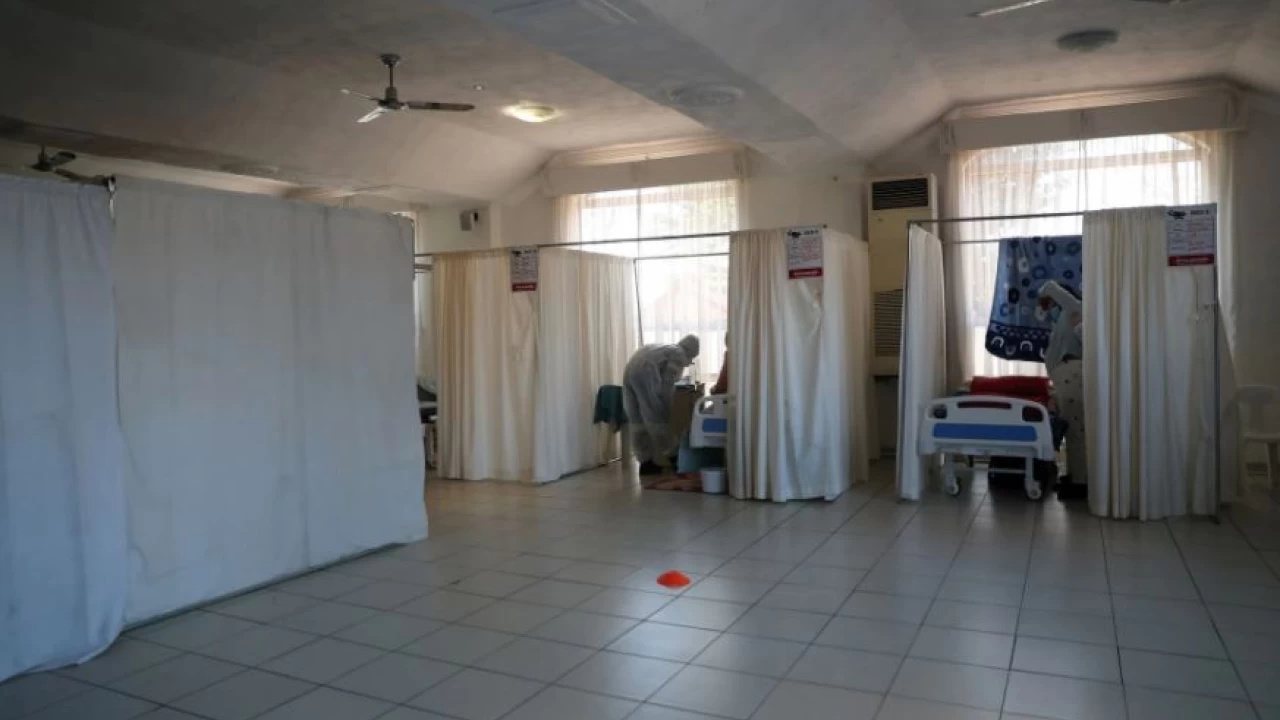 Hours after Britain banned flights from South Africa and neighbouring countries and asked travellers returning from there to quarantine, the World Health Organization (WHO) cautioned against hasty travel bans.
"It's really important that there are no knee-jerk responses here," said the WHO's emergencies director Mike Ryan, praising South Africa's public health institutions for picking up the new variant of the virus that causes COVID-19.
"Because we've seen in the past, the minute that there is any mention of any kind of variation, then everyone is closing borders and restricting travel."
The WHO said it would take weeks to determine how effective vaccines were against the variant. read more
South Africa's Health Minister Joe Phaahla called the travel restrictions "unjustified", though he also said preliminary studies suggested the new variant may be more transmissible.
European Commission chief Ursula von der Leyen said the EU also aimed to halt air travel from the region. Several other countries including India, Japan and Israel toughened curbs. read more
"It is now important that all of us in Europe act very swiftly, decisively and united," von der Leyen said. "All air travel to these countries should be suspended until we have a clearer understanding about the danger posed by this new variant."
In Washington, top U.S. infectious disease official Anthony Fauci said no decision had been made on a possible U.S. travel ban. There was no indication that the variant was in the United States, and it was unclear whether it was resistant to current vaccines, he told CNN. read more
The news nonetheless pummelled global stocks and oil, which plunged 10%, on fears that new restrictions would hit the travel industry and already shaky economies across southern Africa. read more
'MOST SIGNIFICANT VARIANT'
The variant has a spike protein that is dramatically different to the one in the original coronavirus that vaccines are based on, the UK Health Security Agency said, raising fears about how current vaccines will fare.
"As scientists have described, (this is) the most significant variant they've encountered to date," British Transport Secretary Grant Shapps told Sky News.
In Geneva the WHO - whose experts on Friday discussed the risks that the variant, called B.1.1.529, presents - warned against travel curbs for now. read more
It would take several weeks to determine the variant's transmissibility and the effectiveness of vaccines, WHO spokesperson Christian Lindmeier said, noting that 100 sequences of it had been reported so far.
British health minister Sajid Javid said the sequence of the variant was first uploaded by Hong Kong from someone travelling from South Africa.
"It is highly likely that it has now spread to other countries," Javid told lawmakers.
SOURCE: REUTERS
Two colleges closed in Islamabad amid rising coronavirus cases
Six cases of COVID-19 have been reported in two colleges of Islamabad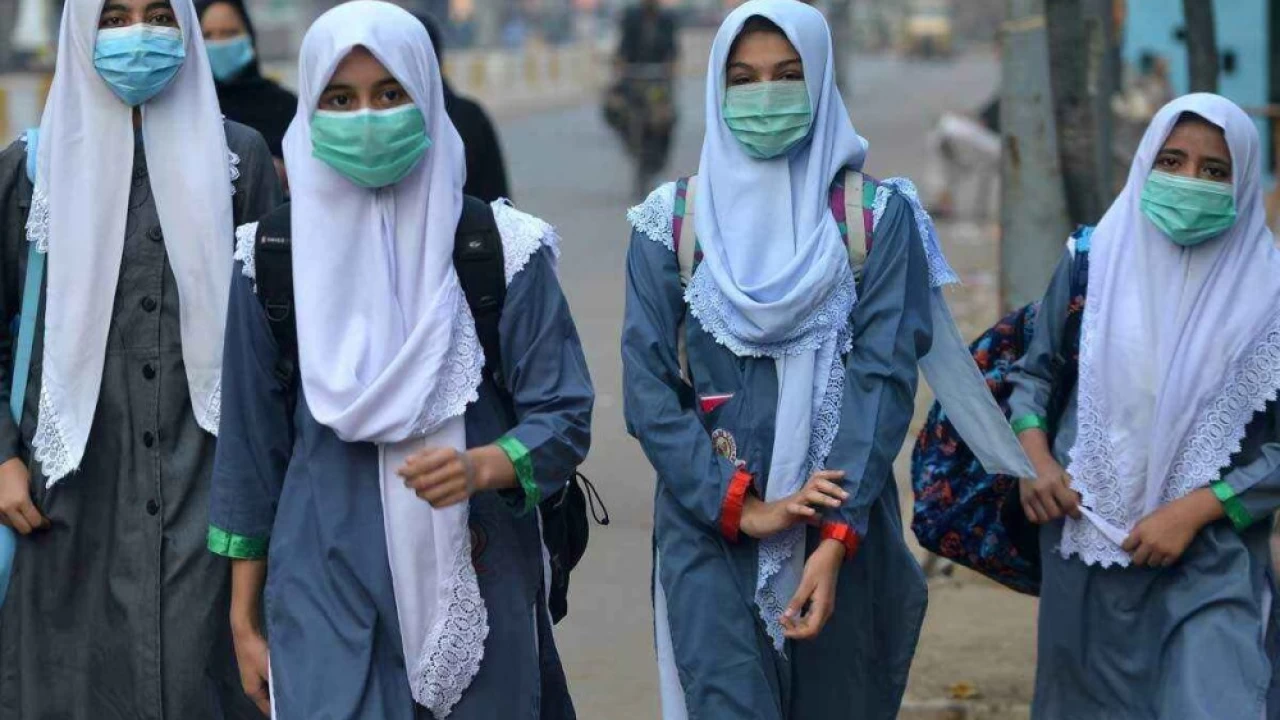 Islamabad: Islamabad administration has closed two colleges after emerging coronavirus cases on Sunday.
According to the details garnered, positive cases of COVID-19 have been reported in two colleges of the federal capital. In this regard, the Islamabad district health officer (DHO) has informed the Deputy Commissioner in a letter.
In the letter to the deputy commissioner (DC), the DHO informed that six cases of COVID-19 have been reported in two colleges. The DHO said that three Corona cases have been reported in IMCG G-6/1, while three Corona cases have also come to light in IMCG F-6/2.
Following to the coronavirus cases, the district health officer directed to close the two colleges immediately till the next order and spray disinfectant.
The letter said that the federal administration should conduct contact tracing and testing in both the colleges, while the tests should also be conducted of close relatives to the infected female students.
Extreme winter to frost people as light rain, snow expected in parts of country
A weather system of light to moderate intensity is expected to approach western and upper parts of the country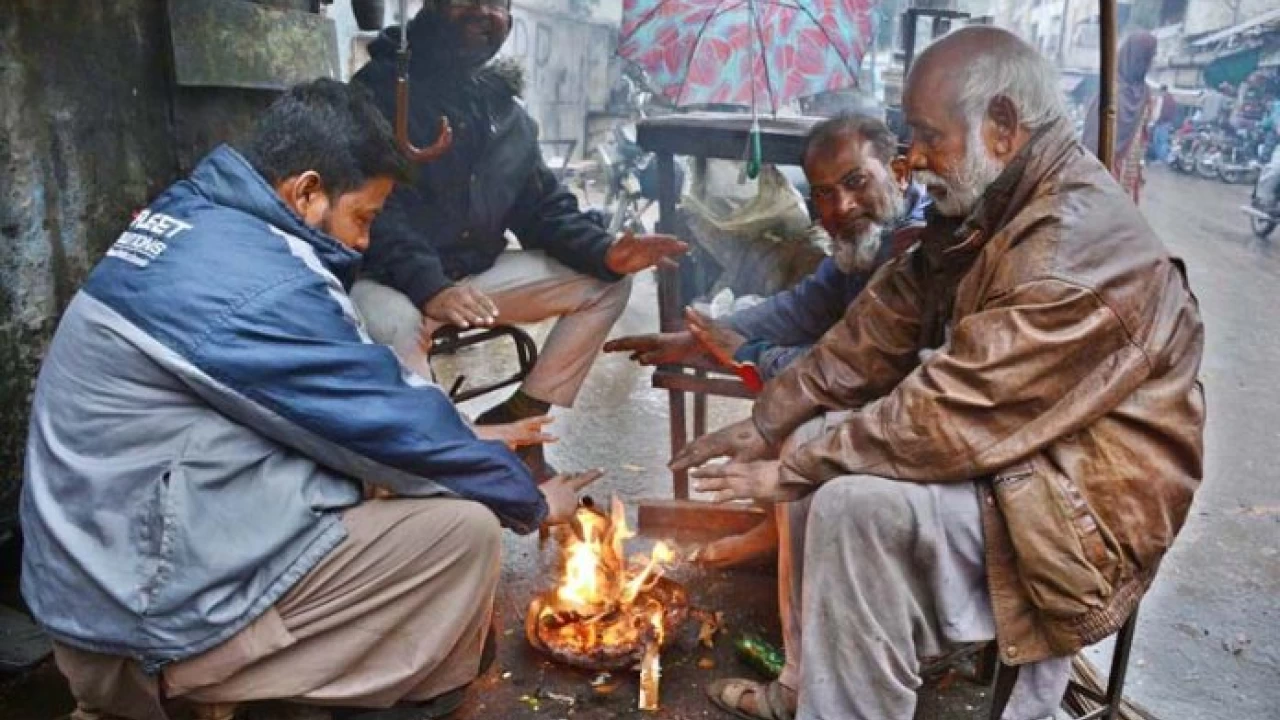 Islamabad: Pakistan Meteorological Department (PMD) has forecast rain and snowfall for the hilly areas from Tuesday till Thursday and advised all the authorities concerned to remain vigilant.
A weather system of light to moderate intensity is expected to approach western and upper parts of the country from Tuesday and may persist in upper parts till Thursday.
Rain with snowfall is expected in Quetta, Ziarat, Pishin, Zhob, Qila Abdullah, Kohlu and Barkhan on Tuesday and Wednesday.
Rain with snowfall over the hills (light to moderate falls) is expected in Kashmir, Gilgit-Baltistan, Islamabad, Chitral, Dir, Kalam, Swat, Malakand, Kohistan, Shangla, Buner, Mansehra, Abbottabad, Haripur, Swabi, Mardan, Nowshera, Peshawar, Charsadda, Bajaur, Kurram,
Waziristan, Kohat, Bannu, Dera Ismail Khan, Rawalpindi, Attock, Chakwal, Jhelum, Mandi Bahauddin, Sargodha, Khushab, Mianwali, Hafizabad, Gujranwala, Gujrat, Sialkot, Narowal, Lahore and Kasur from Tuesday to Thursday (morning). Light to moderate snowfall is expected in Murree, Galliyat, Nathiagali, Kaghan, Naran, Chitral, Dir, Swat, Kohistan, Astore, Hunza, Gilgit, Neelum Valley, Bagh and Haveli districts from Tuesday night to Thursday.
About the possible impacts of the rain, the PMD indicated that rain will be beneficial for the wheat crops in Barani areas. Landslides in the vulnerable areas of Dir, Malakand, Hazara, Swat, Kohistan, Gilgit-Baltistan and Kashmir are also possible on Tuesday or Wednesday. The prevailing dense foggy conditions are likely to subside.
Govt to control Inflation before 2023: FM Qureshi
Global economy has also been in crisis for the past two years due to coronavirus, says minister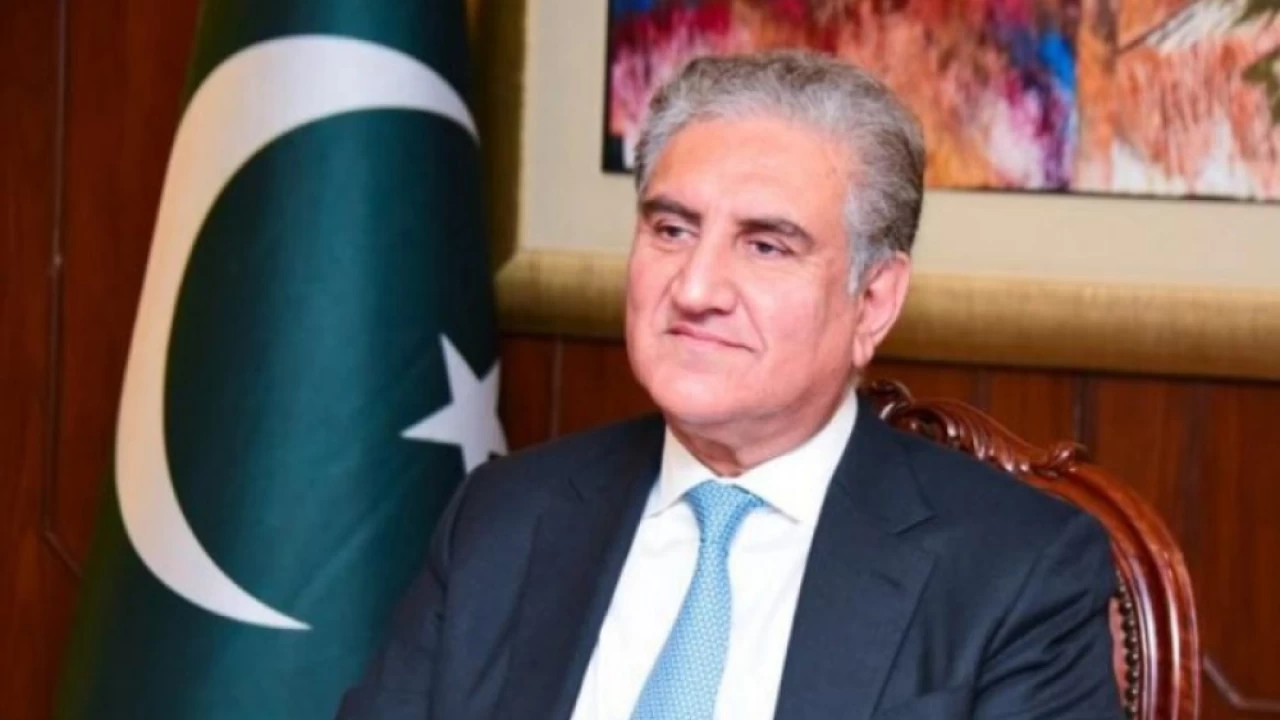 Multan: Foreign Minister (FM) Shah Mahmood Qureshi on Sunday said that inflation was a temporary phenomenon and Pakistan Tehreek-e-Insaf (PTI) government would control it before 2023.
He expressed these views while addressing a function at Government Primary School Awanpura Middle School Upgradation and talking to people during his visit to different Union Councils of his constituency NA-156.
He said that the government is not indifferent to people and well aware their hardships. He observed that government was striving hard to address public problems, saying that the global economy has also been in crisis for the past two years due to coronavirus. He however maintained that difficulties were temporary.
"We love dear homeland and would continue to live in the country. We know how to be loyal to the country. We have no flats, no accounts abroad and no one has a plan to go abroad. We are among the people and will remain with them," FM Qureshi maintained.
The foreign minister hoped that problems of masses would end soon. "We are fighting crises with determination. No matter how much the Opposition marches, there will be no in house change or end to the government. The opposition will face defeat. The democratic government of PTI will complete its term", remarked FM Qureshi.
He expressed satisfaction and hinted that PTI government's intentions were positive. "The present government has a credit for not having any corruption scandal".
Expressing the challenges, Qureshi observed that the problems were much more, compared to available resources which could not be resolved overnight. "We understand the problems and concerns of the people and trying to resolve the issues", he added.