Oil plummets $10 a barrel as new Covid variant spooks investors
News of the variant has caused ructions in a market previously caught between producer and consumer nations.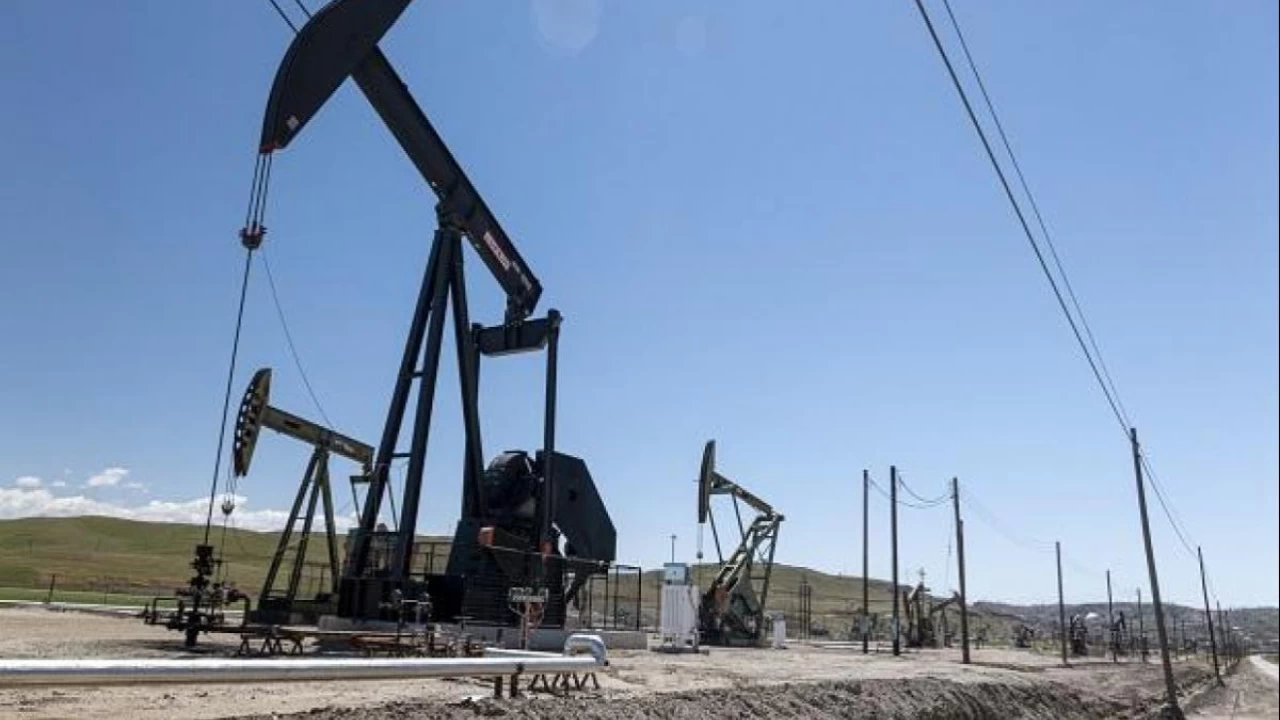 Oil prices dropped about $10 a barrel on Friday, their largest one-day drop since April 2020, as a new variant of the coronavirus spooked investors and added to concerns that a supply surplus could swell in the first quarter.
Oil fell with global equities markets on fears the variant could dampen economic growth and fuel demand.
The World Health Organization has designated the new variant as "of concern," according to the South African health minister, while Britain, Guatemala and European countries are among those to restrict travel from southern Africa, where the variant was detected. read more
Top U.S. infectious disease official Dr. Anthony Fauci said on Friday that a ban on flights from southern Africa was a possibility.
Brent crude fell $8.62, or 10.5%, to $73.60 a barrel by 12:45 p.m. EST (1745 GMT).
U.S. West Texas Intermediate (WTI) crude was down $9.36, or 11.9%, at $69.03 a barrel, in high volume trading after Thursday's Thanksgiving holiday in the United States.
Both contracts were heading for their fifth week of losses and their steepest falls in absolute terms since April 2020, when WTI turned negative for the first time.
News of the variant has caused ructions in a market previously caught between producer and consumer nations.
"The biggest fear is that it will be resistant to vaccines and be a massive setback for countries that have reaped the benefits from their rollouts," said Craig Erlam, senior market analyst at OANDA.
OPEC+ is also monitoring developments around the variant, sources said on Friday, with some expressing concern that it may worsen the oil market outlook less than a week before a meeting to set policy.
Scientists have so far only detected the B.1.1.529 variant in relatively small numbers, mainly in South Africa but also in Botswana, Hong Kong and Israel, but they are concerned by its high number of mutations which could make it vaccine-resistant and more transmissible. read more
Drug makers Pfizer and BioNTech said if necessary they would be able to redesign their shot within 6 weeks and ship initial batches within 100 days.
The foreign ministry said South Africa would speak to Britain to try to get it to reconsider its travel ban.
"Our immediate concern is the damage that this decision will cause to both the tourism industries and businesses of both countries," Foreign Minister Naledi Pandor said in a statement.
Oil prices rose early in the week as the Organization of the Petroleum Exporting Countries and its allies (OPEC+) suggested it could taper production in response to a strategic release from large consuming countries that are members of the International Energy Agency. read more
Such a release was likely to swell supplies in coming months, an OPEC source said, based on findings of a panel of experts that advises OPEC ministers.
The forecasts cloud the outlook for a Dec. 2 meeting when the group will discuss whether to adjust its plan to increase output by 400,000 barrels per day in January and beyond.
"OPEC's initial assessment of the co-ordinated (stockpile) release and the sudden appearance of a new variant of the coronavirus raises serious concerns about economic growth and the oil balance in coming months," PVM analyst Tamas Varga said.
SOURCE: REUTERS
Pharmaceutical giant Roche develops monkeypox PCR tests
"As of May 22, more than 250 confirmed and suspected cases had been officially reported to the UN health agency from 16 countries outside endemic nations in west and central Africa."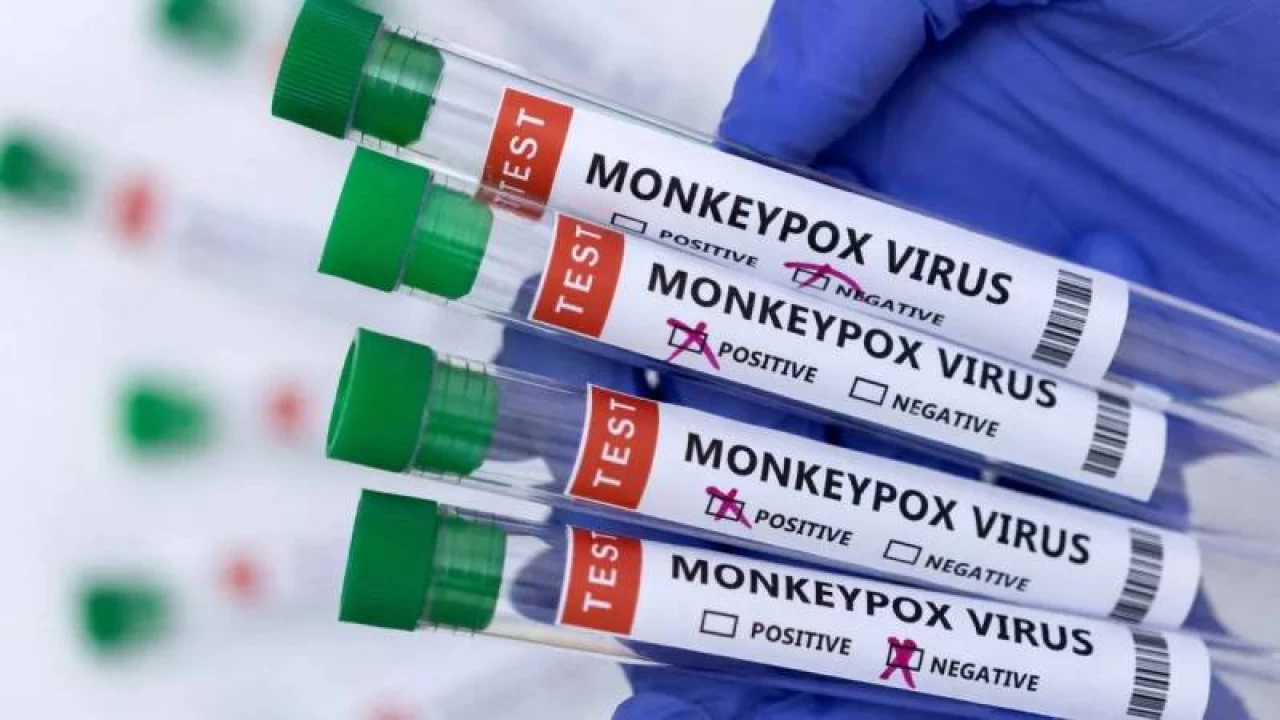 Geneva: Swiss pharmaceutical giant Roche said Wednesday it had come up with PCR tests that can detect monkeypox, as the virus spreads outside endemic countries.
Roche and its subsidiary TIB Molbiol have developed three test kits which are for use by researchers in most countries worldwide, the Basel-based firm said.
The first kit detects viruses in the wider orthopoxvirus group. The second detects monkeypox viruses only, while the third detects both simultaneously.
"Roche has very quickly developed a new suite of tests that detect the monkeypox virus and aid in following its epidemiologic spread," said diagnostics chief Thomas Schinecker.
"Diagnostic tools are crucial for responding to and ultimately controlling emerging public health challenges as they advance response measures such as tracing efforts and treatment strategies."
Roche said the research test kits could assess the spread of the virus and help monitor the potential impact of treatments, vaccines, and public health measures.
The World Health Organization said that as of May 22, more than 250 confirmed and suspected cases had been officially reported to the UN health agency from 16 countries outside endemic nations in west and central Africa.
The WHO says a polymerase chain reaction (PCR) test is the "preferred laboratory test given its accuracy and sensitivity". For this, optimal samples are from skin lesions and dry crusts.
It says PCR blood tests are usually inconclusive and should not be routinely collected from patients.
The WHO says antigen and antibody detection methods do not distinguish between orthopoxviruses.
WHO emergencies director Michael Ryan said Wednesday that countries had been sharing information that was allowing the agency to better understand the spread of monkeypox.
He said its origins at the animal-human interface had not been properly controlled, "and we're paying a price now in monkeypox for an unmanaged, endemic disease which we do not fully understand".
"We have not put in place preventive measures and we're now dealing with a multi-country event directly related to our inability, or unwillingness, to manage those risks earlier," he said.
SOURCE: AFP
NA passes election amendment bill; scraps electronic voting
Law Minister rejected the impression that the amendment is aimed at depriving overseas Pakistanis of their right to vote.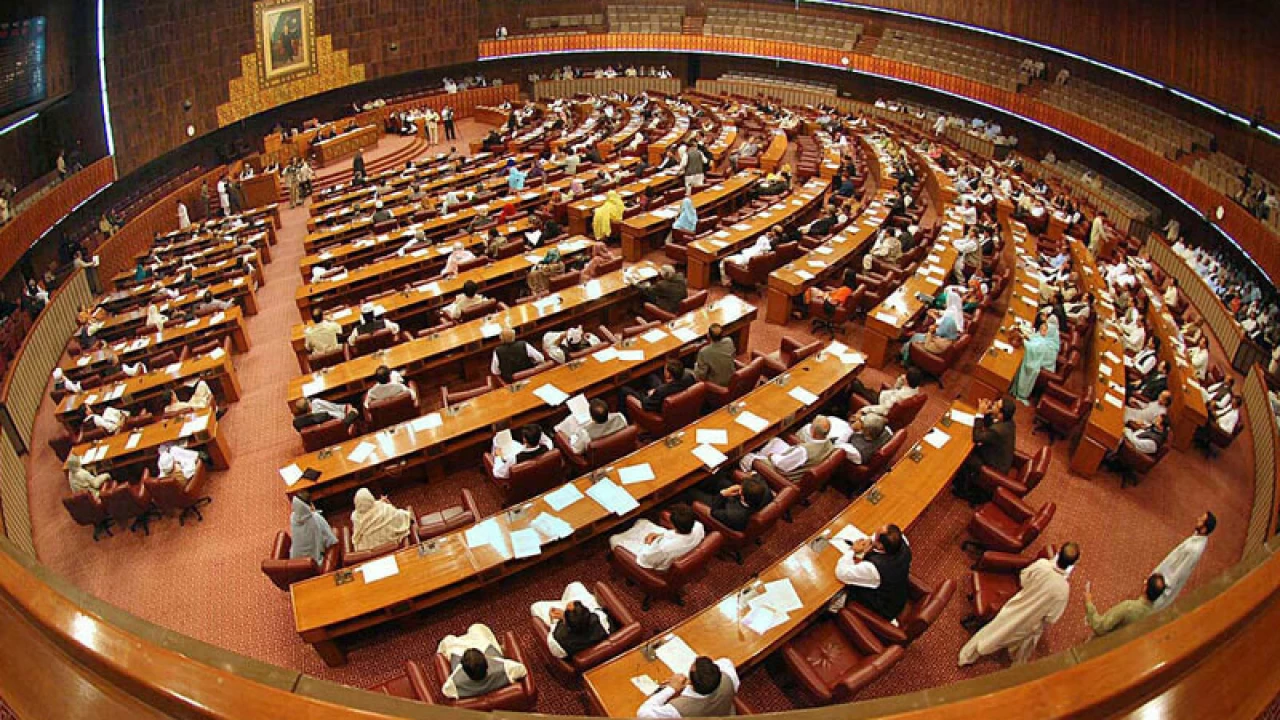 Islamabad: The National Assembly on Thursday passed "The Elections (Amendment) Bill, 2022" to conduct pilot projects in bye-elections before using I-Voting and Electronic Voting Machines in the general elections.
Speaking on the occasion in the House, the Law Minister Azam Nazeer Tarar rejected the impression that the amendment is aimed at depriving overseas Pakistanis of their right to vote.
He said overseas Pakistanis are precious asset of the country and the government does not believe in snatching their right to vote.
Regarding use of Electronic Voting Machines (EVM), the Law Minister said we are not against use of technology, but we have concerns about misuse of technology as Results Transmission System had failed in last general elections to favour a particular political party.
He said the Election Commission of Pakistan had also expressed its inability to hold elections through I-Voting and EVMs in a short span of time and without proper homework.
He said two amendments are being brought to revive the Elections Act 2017, enabling the ECP to ensure free, fair, and transparent elections.
Under the amendment in Section 94 of the Election Act, 2017, the Commission may conduct pilot projects for voting by Overseas Pakistanis in bye-elections to ascertain the technical efficacy, secrecy, security, and financial feasibility of such voting and shall share the results with the government, which shall, within 15 days from the commencement of a session of a House after the receipt of the report, lay the same before both Houses of the Parliament.
Under Amendment in Section 103 of the Election Act, 2017, the ECP may conduct pilot projects for utilization of EVMs and biometric verification system in the bye-elections.
Opposition Leader in the National Assembly, Raja Riaz Ahmed has said the Assembly should complete its tenure and elections should be held on time.
Responding to Prime Minister Shehbaz Sharif's remarks, he assured that the opposition will play its positive and constructive role in running affairs of the House.
Earlier, Prime Minister Shehbaz Sharif, while speaking on the floor of the House, congratulated Raja Riaz Ahmed for becoming Leader of the Opposition.
He assured the Leader of the Opposition of his government's full cooperation in running business of the House in an amicable manner.
The Prime Minister said the treasury benches will pay utmost attention to the speech of the Leader of the Opposition by burying the bad traditions of the past.
Responding to a Calling Attention Notice, Minister of State for Interior, Abdul Rehman Khan Kanju assured the House to make every possible effort for the maintenance of government accommodations in Sector G-6 and F-6 of Islamabad.
Death toll from Iran tower block collapse rises to 18
The number of people still trapped under the rubble remains unclear.
Tehran: Iranian authorities announced Thursday that 18 people were killed in the collapse of a building under construction in southwestern Iran, in a new toll after four days of the tragedy.
On Monday, a large part of the 10-storey "Metropol" building under construction collapsed in Abadan, one of the main cities in Iran's Khuzestan province. The building is located in the middle of one of the busiest streets in the city of 230,000 people.
The number of people still trapped under the rubble remains unclear.
The cause of the collapse, which occurred during a sandstorm, is yet to be ascertained.
Police, however, arrested the owner of the building and the project manager of the construction company that built it.