5.6 magnitude earthquake jolts parts of KP, Islamabad
Tremors were felt in Lower Dir, Swabi, Malakand, Peshawar and suburbs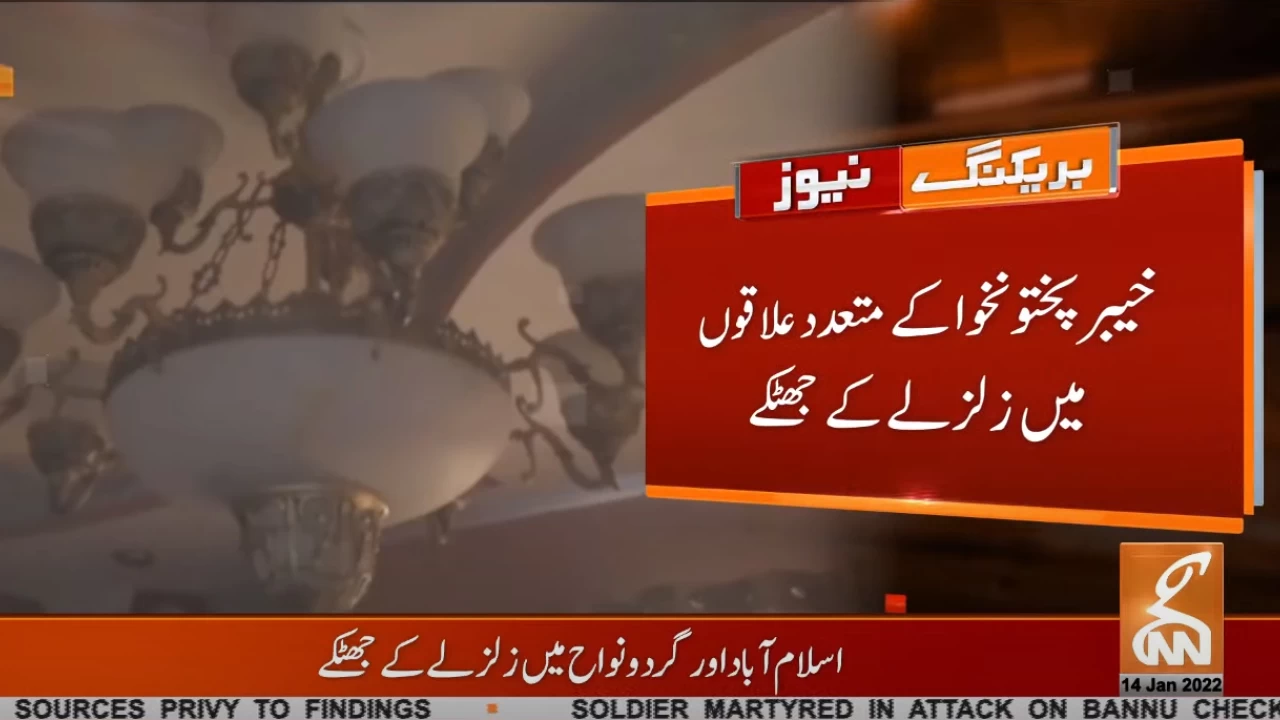 Peshawar: A strong earthquake struck parts of Khyber Pakhtunkhwa (KP) and Peshawar on Friday night, leaving people of the area in state of fear.
According to the Pakistan Meteorological Department (PMD), the earthquake's magnitude was recorded at 5.6. It also added that it had originated in the Afghanistan-Tajikistan border region at a depth of 100 kilometres around 9:13pm.
The tremors were felt in Lower Dir, Swabi, Malakand, Peshawar and suburbs. Trembles were also felt in Peshawar and adjoining areas, Mansehra, Balakot, Charsadda, Gilgit-Baltistan and other areas, GNN reported.
No loss of life or property has been reported so far. The people rushed outside buildings and houses by reciting Kalama Tayaba.
Kazak envoy calls on COAS Bajwa, discusses regional security, bilateral matters
General Qamar Bajwa hoped law and order situation in Kazakhstan would be restored soon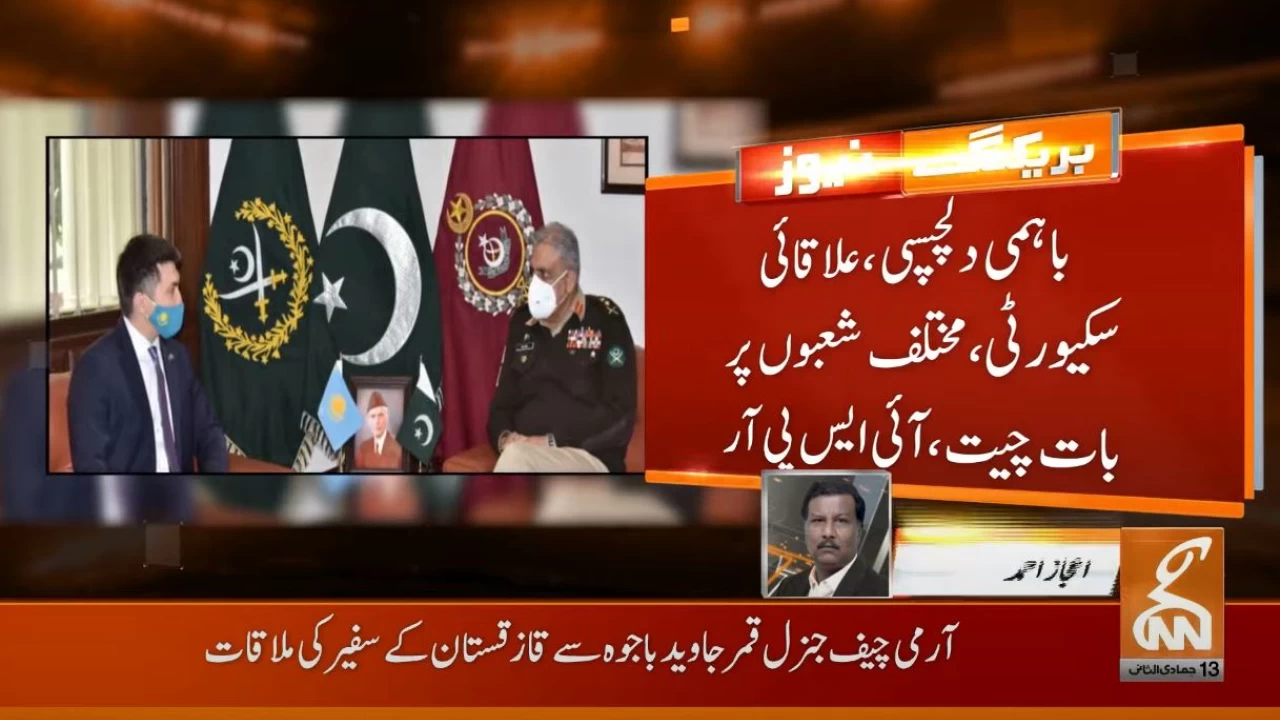 Rawalpindi: Ambassador Extraordinary and Plenipotentiary of the Republic of Kazakhstan Yerzhan Kistafin Monday called on Chief of Army Staff (COAS) General Qamar Javed Bajwa at GHQ on Monday.
During the meeting matters of mutual interest, regional security situation and cooperation in various fields were discussed, said an Inter Services Public Relations (ISPR) media release.
Speaking on the occasion, the COAS hoped that law and order situation in Kazakhstan was restored soon.
Referring to Afghanistan, the COAS stressed upon the need for sincere international efforts to avert a humanitarian crisis there.
General Bajwa said Pakistan remained committed to cooperate with its international partners for peace in the region.
The visiting dignitary appreciated Pakistan's role and efforts for regional stability and pledged to play his role for further improvement in diplomatic cooperation with Pakistan at all levels.
UAE: Suspected drone attack triggers blast cum fire, killing 3 including a Pakistani
Police said "small flying objects" were found at both places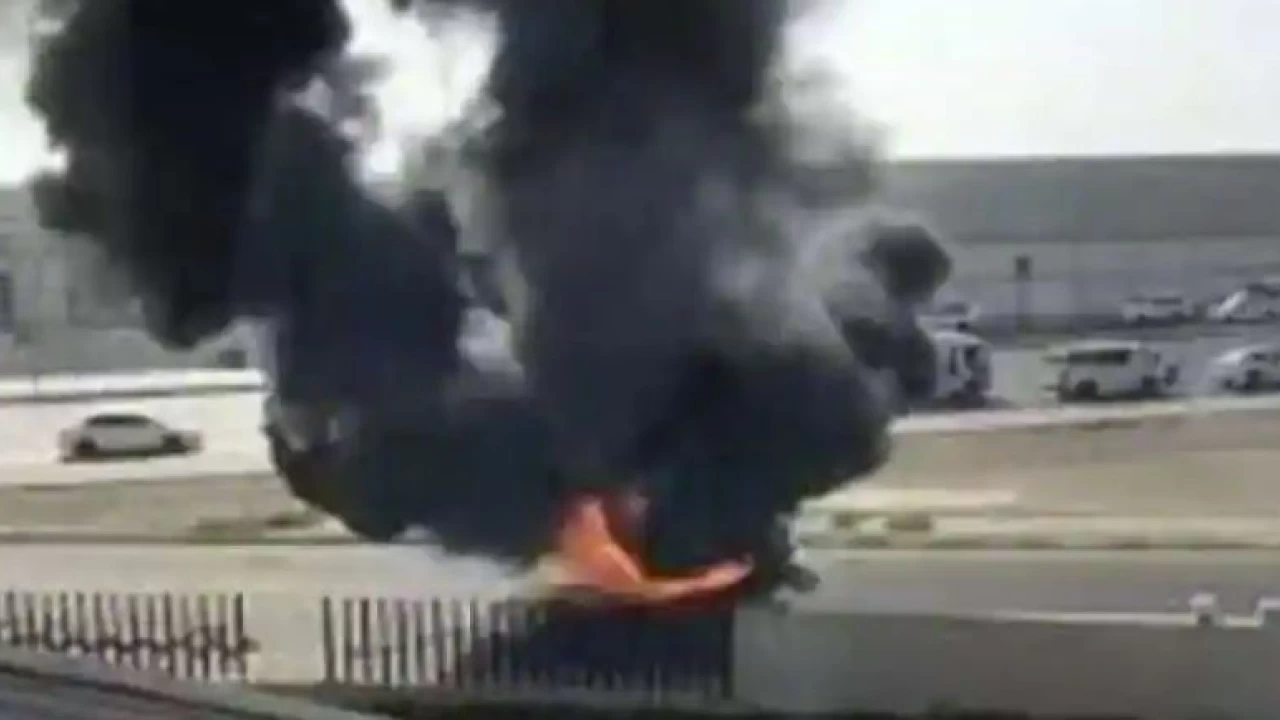 Abu Dhabi: Three people were killed in a suspected drone attack that set off a blast and a fire in Abu Dhabi on Monday, officials said, as Yemen's rebels announced military operations in the United Arab Emirates.
Two Indians and a Pakistani died as three petrol tanks exploded near the storage facility of oil giant ADNOC, while a fire ignited in a construction area at Abu Dhabi airport.
Police said "small flying objects" were found at both places, suggesting the sort of deliberate attack that is unheard of in the wealthy UAE, a renowned safe haven in the volatile Middle East.
"Preliminary investigations indicate the detection of small flying objects, possibly belonging to drones, that fell in the two areas and may have caused the explosion and fire," police said in a statement, adding that the incidents were under investigation.
Yemen's Huthi rebels did not claim the attacks. But the Huthis military spokesman announced a "military operation" in the UAE, a partner in Yemen's pro-government coalition, in what would be a major escalation in the seven-year war.
Yahya Saree tweeted that the rebels' armed forces had said they would "announce an important military operation in the UAE in the coming hours".
Drone attacks are a hallmark of the Huthis' assaults on Saudi Arabia, the UAE ally which is leading the coalition fighting for Yemen's government in a grinding civil war.
The rebels have previously threatened to target Abu Dhabi and Dubai, the gleaming crown jewels of the UAE which last year opened its first nuclear power plant.
The Huthis' latest statement comes two weeks after they seized a UAE-flagged ship, the Rwabee, off the Yemen coast, and released footage purporting to show military equipment on board.
The UAE said the Rwabee, whose 11 crew are now hostages, was a "civilian cargo vessel" and called the hijacking a "dangerous escalation" in the busy Red Sea shipping route.
The rebels later rejected a UN Security Council demand for the ship's immediate release, saying it was "not carrying... toys for children but weapons for extremists".
SOUCE: AFP
China's birth rate drops to record low in 2021: Report 
As per official data, there were 10.62 million births in 2021.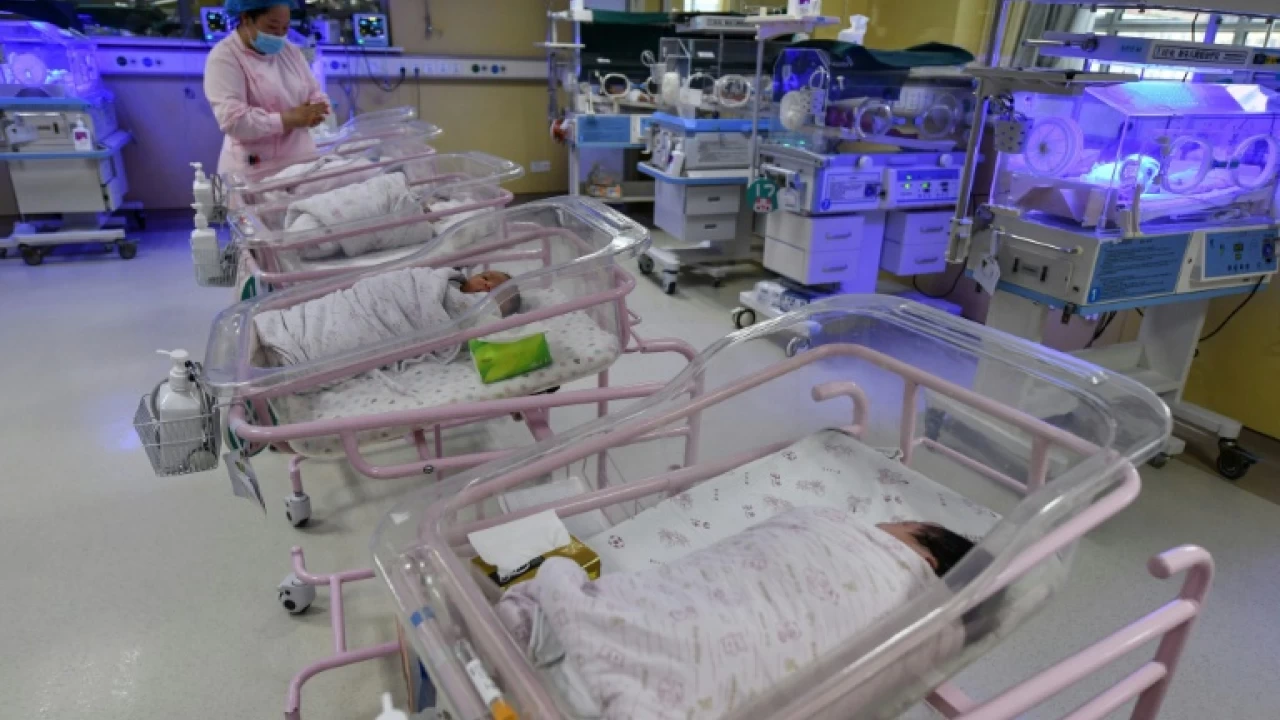 Beijing: China's birth rate dropped to a record low of 7.52 per 1,000 people in 2021, National Bureau of Statistics data showed Monday.
China scrapped its decades-old one-child policy in 2016, replacing it with a two-child limit to try and counter a rapidly ageing population, but many couples do not want to have more children because of the high cost of urban living.
Country's birth rate was the lowest since 1949 when the statistics bureau began collating the data.
The natural growth rate of China's population, which excludes migration, was only 0.034% for 2021, the lowest since 1960.
As per chief economist at Pinpoint Asset management, Zhiwei Zhang, "The demographic challenge is well known but the speed of population ageing is clearly faster than expected".
"This suggests China's total population may have reached its peak in 2021. It also indicates China's potential growth is likely slowing faster than expected," added Zhang.
As per official data, there were 10.62 million births in 2021.