Tonga volcano causes 'significant' damage but no deaths: PM Jacinda Ardern 
Nuku'alofa suffered "significant" damage in the powerful volcanic eruption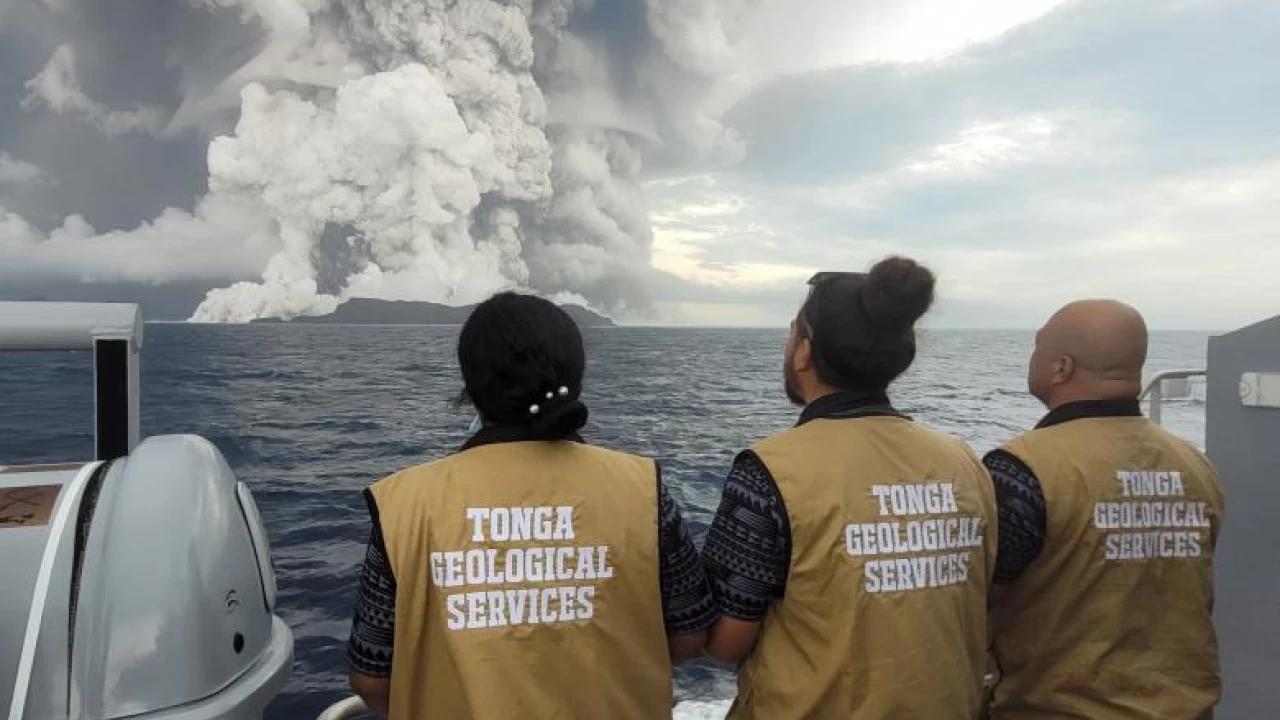 Wellington: Parts of the Tongan capital Nuku'alofa suffered "significant" damage in the powerful volcanic eruption but there have been no reports of injury or deaths, New Zealand Prime Minister Jacinda Ardern said Sunday.
Communications with the Pacific island have been cut since Saturday's eruption damaged the undersea cable but Ardern said her government had made contact with the New Zealand High Commission in the Tongan capital.
"The tsunami has had a significant impact on the foreshore on the northern side of Nuku'alofa with boats and large boulders washed ashore," Ardern said.
"Nuku'alofa is covered in a thick film of volcanic dust but otherwise conditions are calm and stable."
However, there has been no word on damage in Tonga's outer islands with New Zealand set to send an air force reconnaissance aircraft to fly over the region on Monday if the volcanic ash cloud permits.
Dramatic satellite images showed the long, rumbling eruption of the Hunga Tonga-Hunga Ha'apai volcano spew smoke and ash in the air, with a thunderous roar heard as far as 10,000 kilometres (6,000 miles) away in Alaska.
It triggered a tsunami that flooded Pacific coastlines from Japan to the United States.
Ardern said there was "no ongoing large eruption" and ash had stopped falling, but further volcanic activity could not be ruled out.
On Saturday, Tsunami warnings were issued for the entire US West Coast after a massive volcanic eruption across the Pacific Ocean in Tonga, with tsunami waves triggering low-level flooding in Hawaii.
The US National Weather Service issued tsunami advisories from the bottom of California to the tip of Alaska's Aleutian islands, predicting waves of up to two feet (60 centimetres), strong rip currents and coastal flooding.
"Move off the beach and out of harbors and marinas in these areas," it advised.
The Pacific Tsunami Warning Center said "a tsunami is currently being observed" in Hawaii, but said there was "no reported damage and only minor flooding throughout the islands."
Frightened Tongans fled to higher ground as the eruption triggered a tsunami in the island nation, with a four-foot wave observed in Tonga's capital Nuku'alofa.
Similar warnings were issued by nations throughout the Pacific, including New Zealand, Fiji, Vanuatu and Australia as well as for coastal Chile.
The latest eruption of Tonga's Hunga Tonga-Hunga Ha'apai volcano lasted at least eight minutes and sent plumes of gas, ash and smoke several kilometres into the air.
It came just a few hours after a separate Friday tsunami warning was lifted due to a previous eruption.
SOURCE: AFP
Hot, dry weather expected in most parts of country
Rain-wind/thunderstorm is expected at isolated places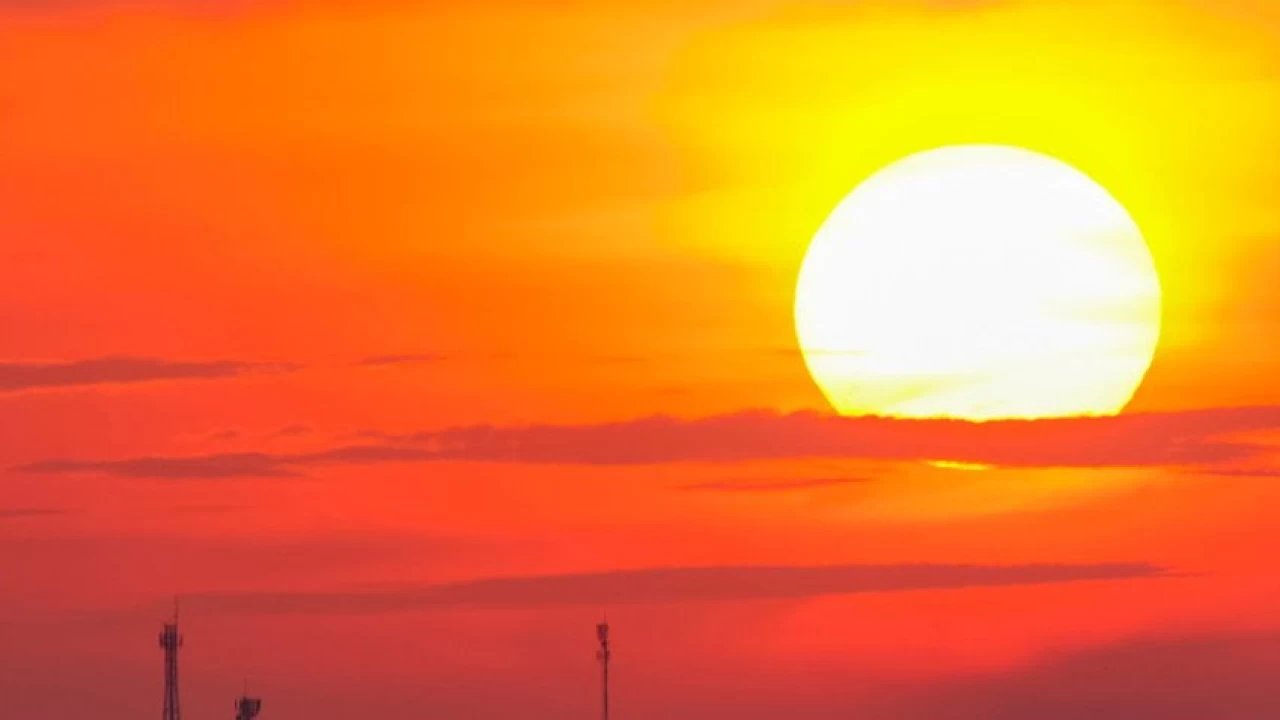 Islamabad: Mainly hot and dry weather is expected in most parts of the country, while very hot in Punjab and upper Sindh during the next twelve hours.
However, rain-wind/thunderstorm is expected at isolated places in Upper Punjab, Upper Khyber-Pakhtunkhwa, Gilgit Baltistan and Kashmir.
Temperature of some major cities recorded this morning:
Islamabad twenty-four degree centigrade, Lahore and Karachi twenty-nine, Peshawar twenty-five, Quetta, Gilgit and Muzaffarabad nineteen and Murree fifteen degree centigrade.
According to Met office forecast for Indian Illegally Occupied Jammu and Kashmir, partly cloudy weather with chances of rain and wind-thunderstorm is expected in Srinagar, Jammu, Leh, Pulwama, Anantnag, Shopian and Baramulla.
Temperature recorded this morning:
Srinagar, Anantnag and Baramulla fourteen, Jammu twenty-three, Leh seven, Pulwama and Shopian thirteen degree centigrade.
Youm-e-Takbeer being observed today with national zeal, fervour
This year theme of the day is "Na Jhuky thay na Jhuken gay".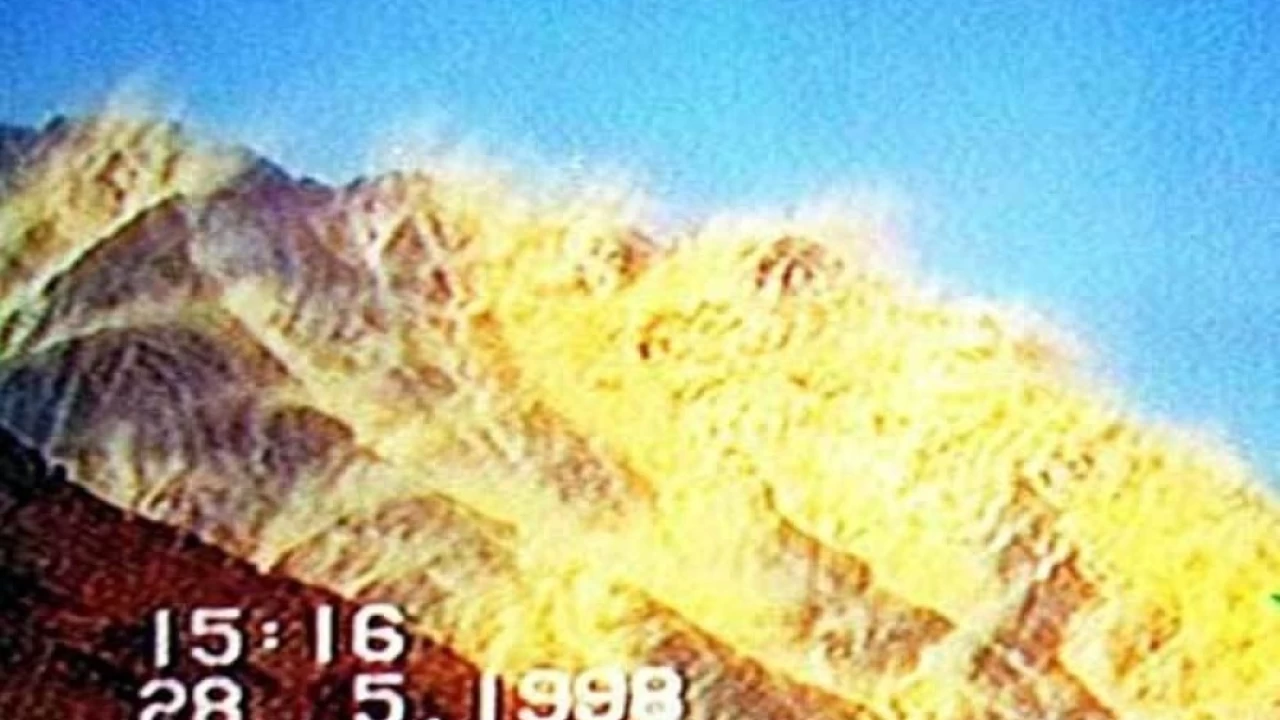 Islamabad: Youm-e-Takbeer is being observed today with national zeal and fervour to commemorate historic nuclear tests at Chagai in 1998.
This year theme of the day is "Na Jhuky thay na Jhuken gay".
The Ministry of Information and Broadcasting has also released a national song in connection with the "Youm-e-Takbeer". It was aimed at highlighting the importance of "Youm-e-Takbeer".
Prime Minister Muhammad Shehbaz Sharif had already announced ten-day celebrations on the completion of 24 years of nuclear tests.
Tennis star Nadal makes entry into French Open last 16
The Spaniard is now 108-3 at Roland Garros in his career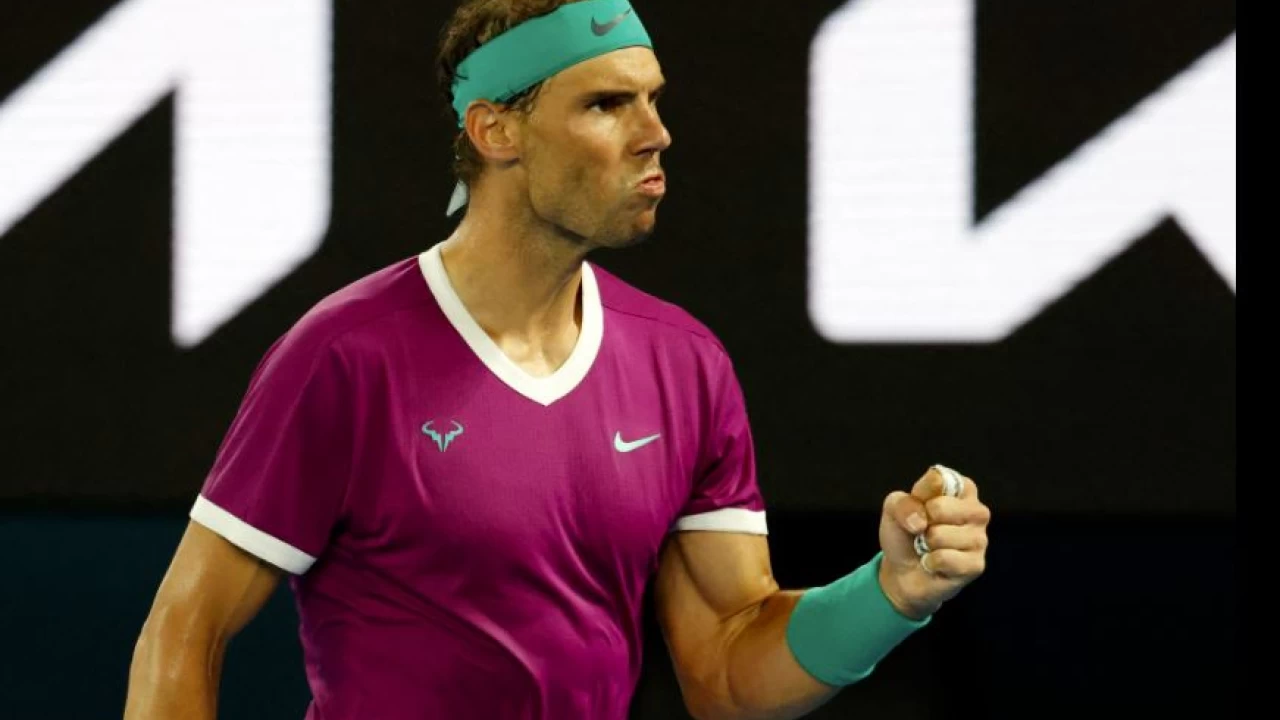 Rafael Nadal continued his pursuit of a 14th French Open title, cruising past Dutch 26th seed Botic van de Zandschulp 6-3, 6-2, 6-4 to reach the last 16 on Friday.
The 21-time major champion will play Canadian ninth seed Felix Auger-Aliassime for a place in the quarter-finals, where world number one Novak Djokovic could await him.
Nadal is now 108-3 at Roland Garros in his career.
"I think I played a good match against a good player. I'm very happy to win," said Nadal.
The Spaniard had a break point for 5-0 in the third set, but Van de Zandschulp refused to roll over, winning four of the next five games before Nadal put away his second match point, having saved a break point in between the two.
"You always feel a little bit the nerves to finish the match, so I'm happy to be through in straight sets," said Nadal.
"I think it was my best match of the tournament so far for two-and-a-half sets, so I'm very happy with that."
Nadal has reached at least the fourth round in 17 of 18 visits to Paris, with the exception of 2016 when he withdrew in the third round with a wrist injury.
SOURCE: AFP