Red alert issued in Lahore among Peshawar, Karachi and Islamabad: Sheikh Rashid
Minister says Islamabad, Lahore, Karachi, Peshawar on high alert as some people of TTP killed which could lead to reaction in Pakistan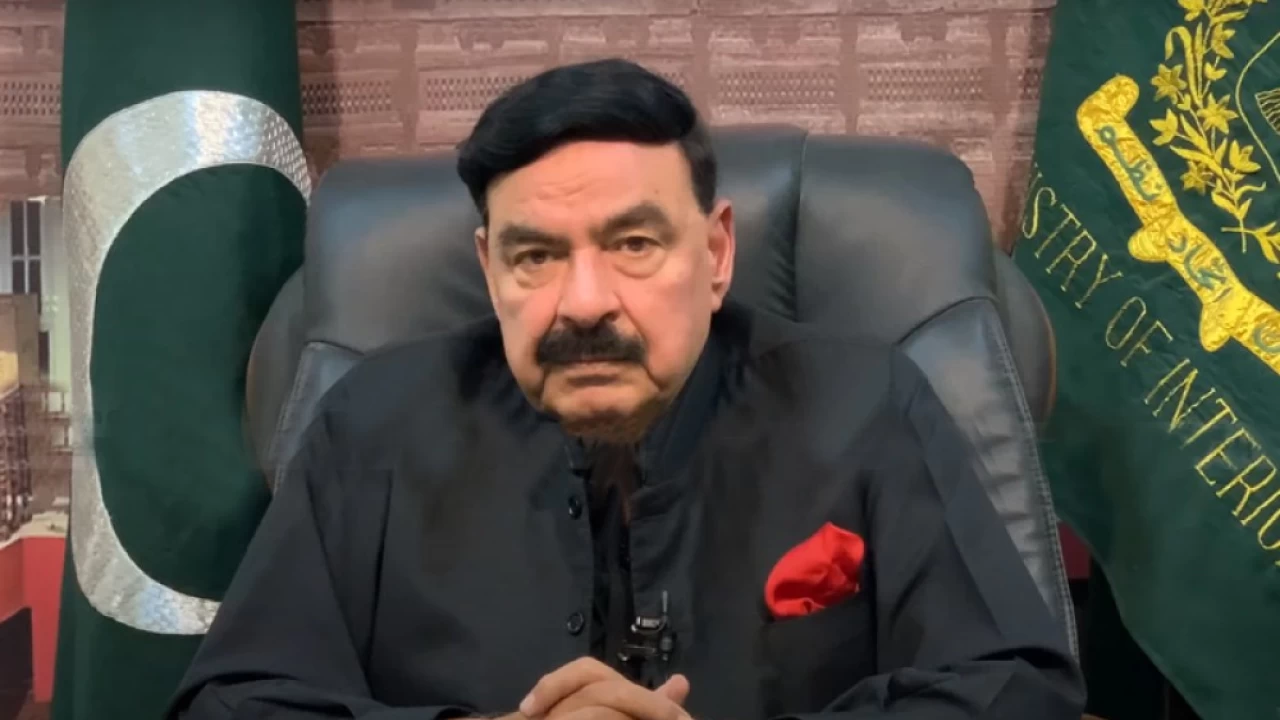 Lahore: After blast in Lahore, Interior Minister Sheikh Rashid Ahmed warned that the Lahore among Karachi, Islamabad and Peshawar were under threat of fresh wave of terrorism.
Addressing a press conference, the interior minister said that some people of banned outfit Tehreek-e-Taliban of Pakistan (TTP) have been killed which could lead to reaction.
Sheikh Rashid said that the reaction was expected due to some incidents happened before. "Terrorists want instability in the country, some people of TTP have been killed which could have a reaction. We are ready to tackle all kinds of expected situation," he added.
He further said that a red alert has been issued in Lahore, Peshawar, Karachi and Islamabad, security has been beefed up in all the four cities. "If anti-state elements do such incidents in Pakistan, then they will be dealt with iron hands."
Sheikh Rashid has expressed sorrow over the loss of human lives due to the Anarkali blast in Lahore. He prayed for speedy recovery of the injured.
On the other hand, in a tragic incident, at least two people including a kid were killed while over 28 sustained injuries after a horrific explosion rocked Lahore's New Anarkali on Thursday (January 20).
At least two people have been killed while 28 including women and children sustained injuries when a blast took place at New Anarkali area in the Punjab's provincial capital.
Rescue teams and police reached the spot after getting information and shifted the deceased and injured to Mayo Hospital where an emergency alert has been imposed. The area has been cordoned off and police is gathering evidence from the place of incident.
As per police a huge number of people were present at the place of incident. The bomb disposal squad is being called in to inspect the site for explosives.
The explosion left the windows of nearby shops and buildings shattered.
Seven victims are said to be in critical condition, said officials.
Medical Supredent (MS) Mayo Hospital Doctor Iftikhar revealed that a 9-year-old boy was among dead.
Authorities stated that the blast caused a 1.5 feet-deep crater in the ground, said police.
They said the device was planted outside the shop of a prize bond dealer and damaged several food outlets in the street besides vehicles parked nearby.
Initial reports suggested that the blast was a cylinder explosion at a shop. However, forensic experts said that the blast might be triggered through a time device.
The dinosaurs are back in latest adventure 'Jurassic World Dominion'
The film, which begins its global cinema roll-out on June 1, features plenty of stunning visual effects showing the dinosaurs living alongside humans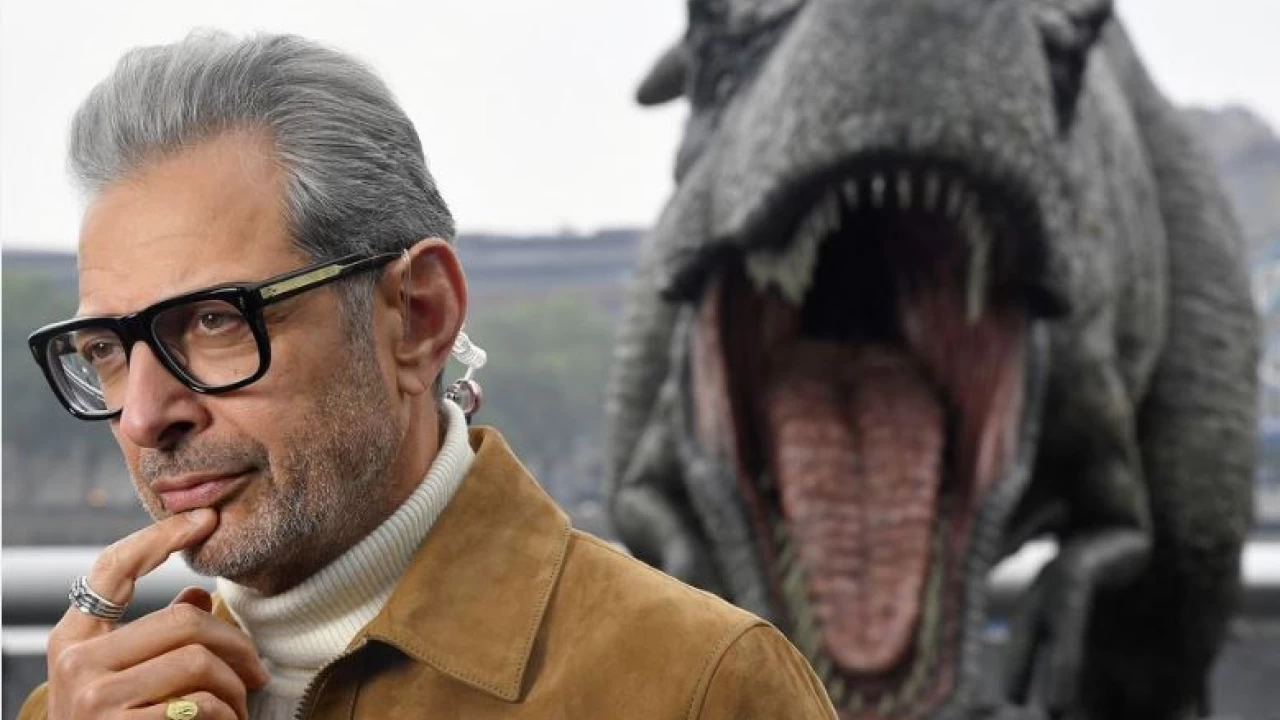 Casts old and new return for more dinosaur misadventures in "Jurassic World Dominion", in a final outing concluding the second trilogy of films in the popular franchise.
The movie is set four years after the destruction of the remote island of Isla Nubar, and dinosaurs roam the entire world, living and hunting among humans.
"Jurassic Park" actors Laura Dern and Sam Neill reprise their roles as paleobotanist Dr Ellie Sattler, now a soil and climate change scientist, and paleontologist Dr Alan Grant, reuniting with their castmate from the 1993 movie Jeff Goldblum, who plays mathematician Dr Ian Malcolm.
The movie sees them join forces with Chris Pratt's animal behaviourist Owen Grady and Bryce Dallas Howard's activist Claire Dearing, who have helmed the more recent "Jurassic World" trilogy of films.
"Both of them (Dern and Neill are) terrific friends... and changed my life for having known them for all these 30 years... We were in a movie that got people's attention and entertained people," Goldblum, who featured in 2018's "Jurassic World: Fallen Kingdom", told Reuters at a London press event for the movie on Friday.
"And now, for the first time, being reunited on screen and getting a chance to work together under these interesting circumstances with this new cast... what a parade and a cobb salad of lucky teammates for me."
The film, which begins its global cinema roll-out on June 1, features plenty of stunning visual effects showing the dinosaurs living alongside humans. Soon enough, threats emerge.
"What I'm so grateful for and why I felt privileged to come back as Dr Ellie Sattler is it has a deeply rooted environmental message as the entire franchise does, because ultimately it's about corporate greed and previous extinction," Dern said.

Howard, whose character was former operations manager at the now closed dinosaur park in the first "Jurassic World" movie, said wrapping up the trilogy which began in 2015 was emotional.
"I cried so much," she said.
"There was some of the actors on my flight home, and they messaged everyone going like, 'Bryce cried the entire 10 hours home.' I'm like, 'I know'."
SOURCE: REUTERS
Iran captures two Greek tankers amid row over US oil grab
The United States had confiscated the Iranian oil cargo held onboard few days ago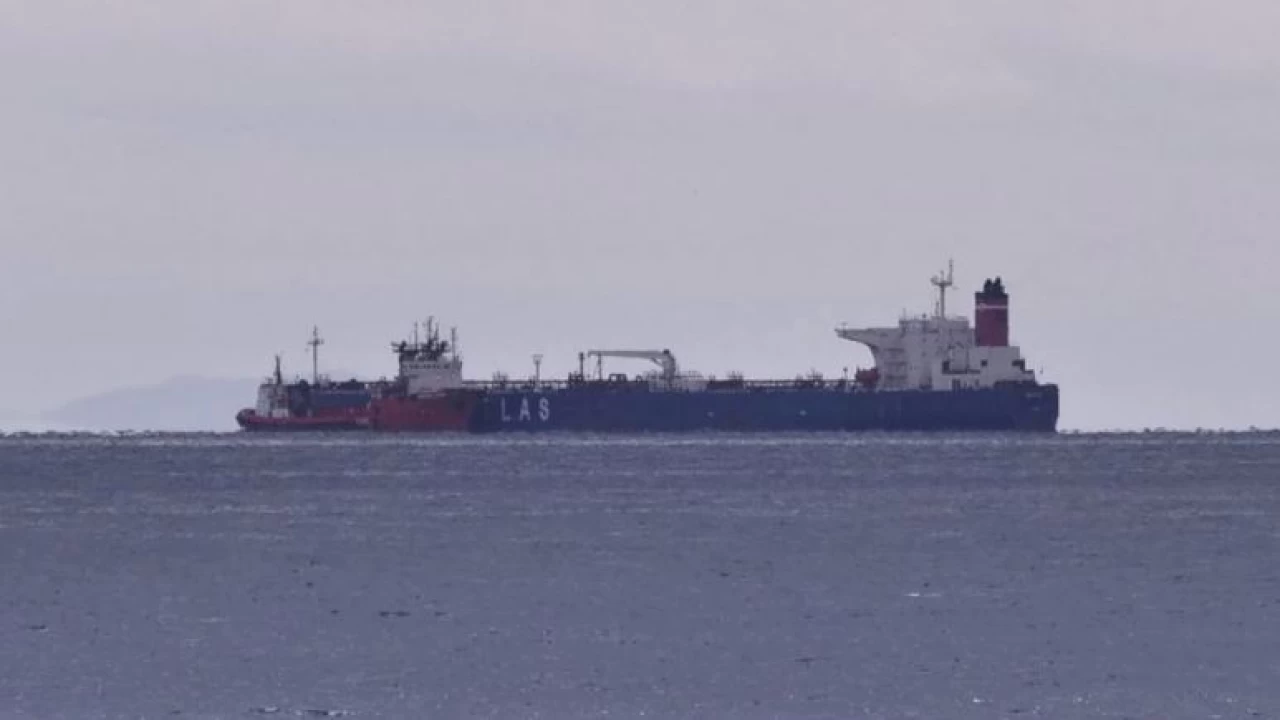 Iranian forces seized two Greek tankers in the Gulf on Friday, shortly after Tehran warned it would take "punitive action" against Athens over the confiscation of Iranian oil by the United States from a tanker held off the Greek coast.
"The Revolutionary Guards Navy today seized two Greek tankers for violations in Gulf waters," said a Guards statement, quoted by Iranian state news agency IRNA. It gave no further details and did not say what the alleged violations were.
Greece's foreign ministry said an Iranian navy helicopter landed on Greek flagged vessel Delta Poseidon, which was sailing in international waters, 22 nautical miles from the Iranian shore, and took the crew hostage, among them two Greek citizens.
It said a similar incident took place on another Greek-flagged vessel near Iran, without naming the ship, adding both actions violated international law and Greece had informed its allies, as well as complained to Iran's ambassador in Athens.
Greece-based Delta Tankers, which operates the Delta Poseidon, could not be immediately reached for comment.
Greek authorities last month impounded the Iranian-flagged Pegas, with 19 Russian crew members on board, near the coast of the southern island of Evia due to European Union sanctions.
The United States later confiscated the Iranian oil cargo held onboard and plans to send it to the United States on another vessel, Reuters reported on Thursday.
The Pegas was later released, but the seizure inflamed tensions at a delicate time, with Iran and world powers seeking to revive a nuclear deal that Washington abandoned under former President Donald Trump in favour of returning sanctions on Iran.
Earlier on Friday, Nour News, which is affiliated to an Iranian state security body, said on Twitter: "Following the seizure of an Iranian tanker by the Greek government and the transfer of its oil to the Americans, #Iran has decided to take punitive action against #Greece."
It did not say what kind of action Iran would take.
The Pegas was among five vessels designated by Washington on Feb. 22 - two days before Russia's invasion of Ukraine - for sanctions against Promsvyazbank, a bank viewed as critical to Russia's defence sector.
It was unclear whether the cargo was impounded because it was Iranian oil or due to the sanctions on the tanker over its Russian links. Iran and Russia face separate U.S. sanctions.
NUCLEAR TALKS
A maritime security source said the other tanker seized on Friday was the Greek-flagged Prudent Warrior. Its operator, Greece-based shipping firm Polembros, told Reuters there had been "an incident" with one of its ships, without elaborating, adding it was "making every effort to resolve the issue."
U.S. advocacy group United Against Nuclear Iran (UANI), which monitors Iran-related tanker traffic through ship and satellite tracking, said Prudent Warrior was carrying a cargo of Qatari and Iraqi oil, while the Delta Poseidon was loaded with Iraqi oil.
Each vessel was carrying approximately one million barrels, it said.
"This should have direct implications on the JCPOA (Iran nuclear) negotiations and further stalling any chances of reviving a deal," Claire Jungman, chief of staff at UANI, told Reuters.
A spokesperson with the U.S. Fifth Fleet in Bahrain said it was aware of the reported seizures and was looking into them.
Also on Friday, Iran summoned an envoy of Switzerland, which represents U.S. interests in Tehran, to protest against the Pegas oil seizure, the Iranian foreign ministry said.
"The Islamic Republic expressed its deep concern over the U.S. government's continued violation of international laws and international maritime conventions," state media quoted the foreign ministry as saying.
A spokesperson for the U.S. Department of Justice declined to comment on the oil seizure.
IRNA quoted Iran's Ports and Maritime Organization as saying the tanker had sought refuge along the Greek coast after experiencing technical problems and poor weather. It called the seizure of its cargo was "a clear example of piracy".
SOURCE: REUTERS
The United States on Wednesday imposed sanctions on what it described as a Russian-backed oil smuggling and money laundering network for Iran's Revolutionary Guards' Quds Force.
In 2019, Iran seized a British tanker near the Strait of Hormuz for alleged marine violations two weeks after British forces detained an Iranian tanker near Gibraltar, accusing it of shipping oil to Syria in violation of European Union sanctions. Both vessels were later released.
Pakistani 'Joyland' wins Cannes 'Queer Palm' award
It is the first-ever Pakistani competitive entry at the Cannes festival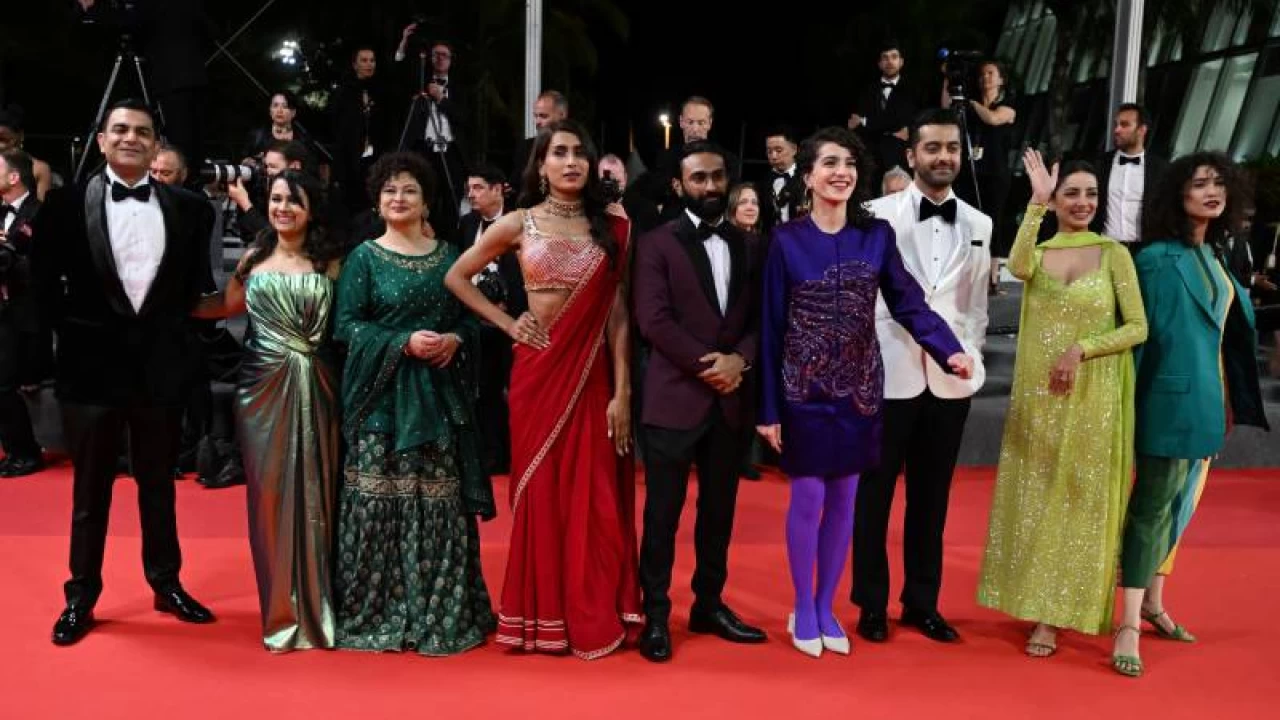 Cannes: A Pakistani movie featuring a daring portrait of a transgender dancer in the Muslim country on Friday won the Cannes "Queer Palm" prize for best LGBT, "queer" or feminist-themed movie, the jury head told AFP.
"Joyland" by director Saim Sadiq, a tale of the sexual revolution, tells the story of the youngest son in a patriarchal family who is expected to produce a baby boy with his wife.
He instead joins an erotic dance theatre and falls for the troupe's director, a trans woman.
It is the first-ever Pakistani competitive entry at the Cannes festival and on Friday also won the Jury Prize in the "Un Certain Regard" competition, a segment focusing on young, innovative cinema talent.
"It's a very powerful film, that represents everything that we stand for," "Queer Palm" jury head, French director Catherine Corsini, told AFP.
- 'Blown away' -
Corsini herself took the award last year with "La Fracture", which features a lesbian couple's relationship against the backdrop of the "Yellow Vest" movement in France.
"'Joyland' will echo across the world," Corsini said. "It has strong characters who are both complex and real. Nothing is distorted. We were blown away by this film."
The "Queer Palm" has been won by big-name directors in the past and attracted top talent to its juries, but has no official place at the world's top film festival.
Awards for films with lesbian, gay, bisexual, transgender, and queer content are already an integral part of other major movie gatherings, including Berlin which has handed out its "Teddy Award" since 1987, and made it part of its official programme.
Not so at Cannes, where the festival's leadership will not even allow the "Queer Palm" -- which has been running for a decade -- to set up shop in its main building, the Palais du Festival.
"It makes me sad that the festival is still cold-shouldering the Queer Palm," Corsini said.
Past winners of the prize, created in 2010 by critic Franck Finance-Madureira, include Todd Haynes for "Carol" and Xavier Dolan for "Laurence Anyways".
"Joyland" beat off several other strong entries, including "Close" by Belgian director Lukas Dhont and "Tchaikovsky's Wife" by Kirill Serebrennikov, both hot contenders for the Cannes Festival's top Palme d'Or award which will be announced on Saturday.
"Joyland" left Cannes audiences slack-jawed and admiring and got a standing ovation from the opening night's crowd.
- 'Very schizophrenic' -
Part of the surprise stemmed from the discovery by many at Cannes that Pakistan is one of the first nations to have given legal protection against discrimination to transgender people.
In 2009, Pakistan legally recognised a third sex, and in 2018 the first transgender passport was issued.
"Pakistan is very schizophrenic, almost bipolar," director Saim Sadiq told AFP in an interview.
"You get, of course, prejudice and some violence against a particular community on the one hand, but you also get this very progressive law which basically allows everyone to identify their own gender, and also identifies a third gender," he said.
For its short film award, the "Queer Palm" jury picked "Will You Look At Me" by Chinese director Shuli Huang.
The diary-type film, set in the film-maker's hometown, shows a traditional society in which parents care more about their reputation than about their gay children's happiness.
SOURCE: AFP