New guidelines on home isolation issued 
Guidelines will be effective in preventing the spread of coronavirus and reducing the pressure on health sector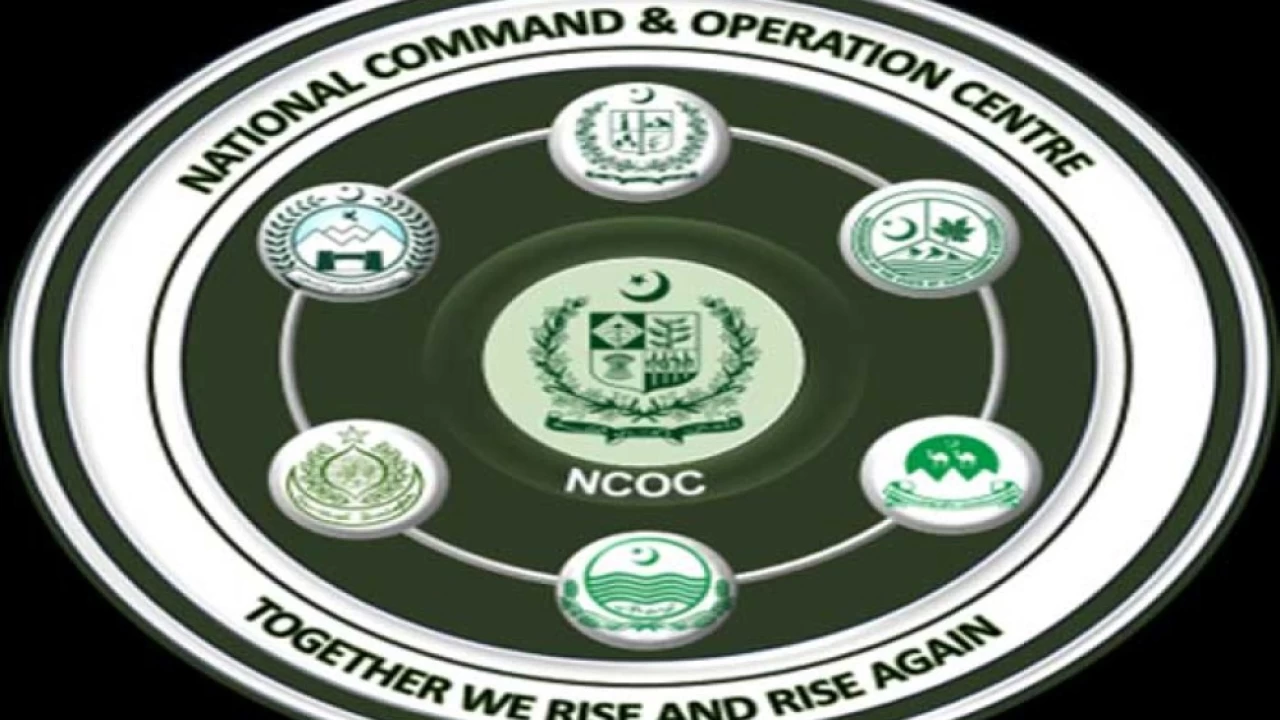 Islamabad: The National Command and Operations Centre (NCOC) on Monday issued new guidelines of quarantine at homes for people suffering from coronavirus symptoms.
According to the NCOC, the guidelines will be effective in preventing the spread of coronavirus and reducing the pressure on the health sector. "All those who have 37.5°C body temperature will act on these guidelines residing at their own homes," it added.
The NCOC officially reduced the quarantine period for Covid-19 patients from the erstwhile nine days to five days in case of no fever for 24 hours without medication.
It further mentioned that the Corona patients and those with symptoms should be quarantined for five days. The suspected patients should avoid leaving the house and keep as far away from others as possible, stay home if sick and call the doctor. Keep in touch with others by phone or email.
As per the NCOC, if there is fever, cough, difficulty in breathing, it is necessary to tell the doctor. If there is constant pain in the chest, lips or face is blue, consult a doctor. Access to medicines and supplies should be made possible for several weeks while staying at home. While those taking care of the sick should avoid unnecessary guests, and the sick person and his caregivers should use masks.
The NCOC guidelines say that the food should be provided to the Corona patient in his room. "It is better to test corona on the fifth day in case of contact with the patient. Without booster dose of vaccine, non-vaccinated and non-completion of six month of vaccine tenure persons will quarantine for 10 days. But vaccinated booster dose persons do not need quarantine on contact with the patient, however, use mask for 10 days."
Meanwhile, the Islamabad administration sealed 62 schools and 15 hotels over violations of coronavirus related Standard Operating Procedures (SOPs).
According to the reports, the authorities took action against the violations of SOPs in the federal capital. They sealed 62 schools and 15 hotels, while arrested eight people.
The administration launched crackdown due to continuous rise of Omicron cases across the country.
On the other hand, the spread of COVID-19 in the country again sound the alarm, the rate of positive cases was recorded at 12.53 per cent during last 24 hours.
Meanwhile, Pakistan has witnessed an enormous spike in its daily tally of coronavirus disease (Covid-19) after as many as 7,195 new infections were logged in the last 24 hours, according to morning update by ministry of health.
Pakistan's COVID positivity rate now stands at 12.53%. While, the cumulative tally of the country has now climbed to 1,374,800.
As the fifth wave of COVID-19 intensifies in Pakistan reported 7,195 new coronavirus infections, a new daily record, with authorities linking the spike with the Omicron variant of virus.
According to the latest figures issued by the National Command and Operation Center (NCOC), 7,195 persons were tested positive while 8 died in the past 24 hours— taking Pakistan's COVID death toll to 29,097.
As many as 1,269,078 patients have recovered from the disease.
Punjab
The number of patients swelled to 464,431 in the province with 13,108 causalities.
Sindh
The number of infections has surged to 526,899 in the province, while the death toll has reached 7,741.
Khyber Pakhtunkhwa
The confirmed cases have surged to 185,340 in the province with 5,975 casualties.
Balochistan
There are 33,941 confirmed cases while 367 patients have died from the infection so far.
AJK and Gilgit-Baltistan
There are 35,400 coronavirus cases in the AJK while the death toll has reached 751. On the other hand, there are 10,497 cases in GB with 187 coronavirus deaths.
Islamabad
There are 118,292 cases in the capital city while 976 people have lost their lives.
Pakistan committed to promote environment of peace, stability in South Asia
"Pakistan adheres to the latest international standards on export controls and maintains the highest standards of nuclear safety and security"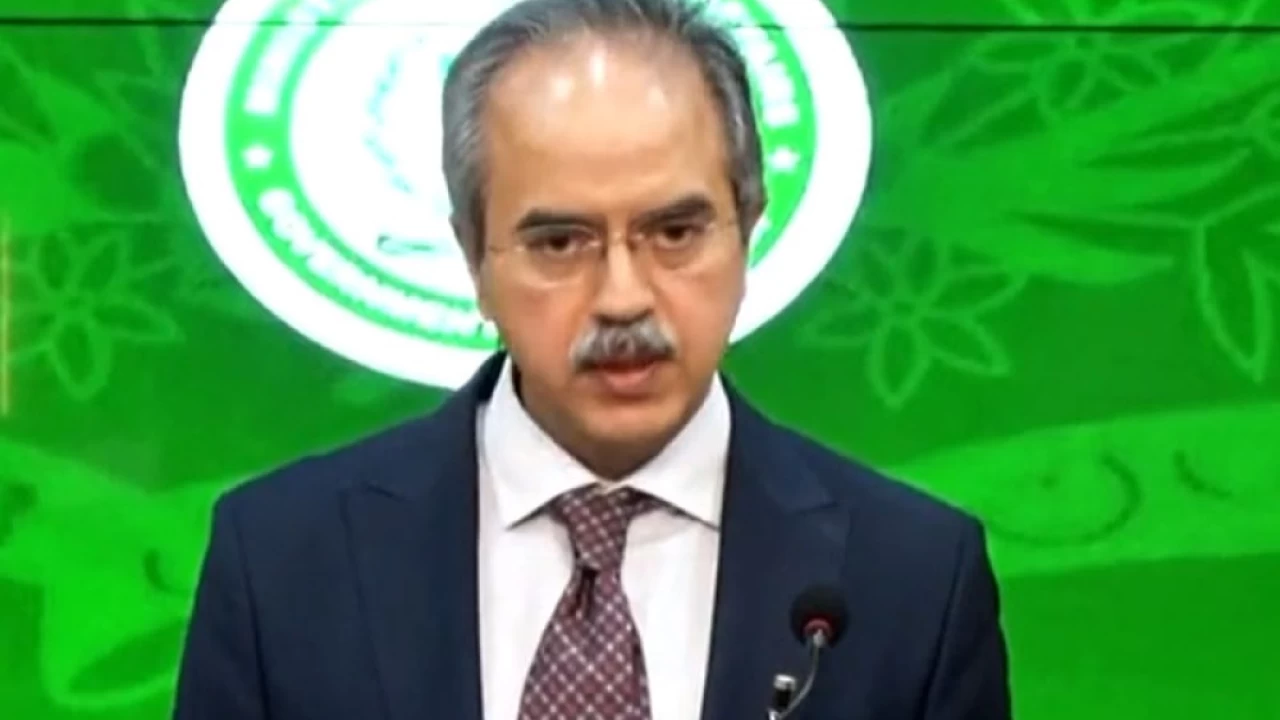 Islamabad: Pakistan is committed to the promotion of an environment of peace and stability in South Asia while preserving its capability to ward off aggression or adventurism in any form.
In a press release in connection with Youm-e-Takbeer being observed on Saturday, Foreign Office Spokesperson Asim Iftikhar said the tests conducted in 1998 not only demonstrated the resolve of the Pakistani nation to safeguard the country's territorial integrity, independence, and sovereignty, but also the desire to preserve strategic balance in South Asia.
He said we are partners in international efforts to strengthen the global non-proliferation regime based on the principles of non-discrimination and equal security for all states.
The spokesperson said Pakistan adheres to the latest international standards on export controls and maintains the highest standards of nuclear safety and security.
He also paid tributes to its scientists, engineers and technicians in ensuring Pakistan's security saying that the nation also deeply appreciates the contributions of Pakistan's nuclear programme to the country's socio-economic development.
Government is trying best to provide maximum relief to poor: Miftah Ismail 
Prime Minister Shehbaz Sharif announced a relief program for the nation on Friday.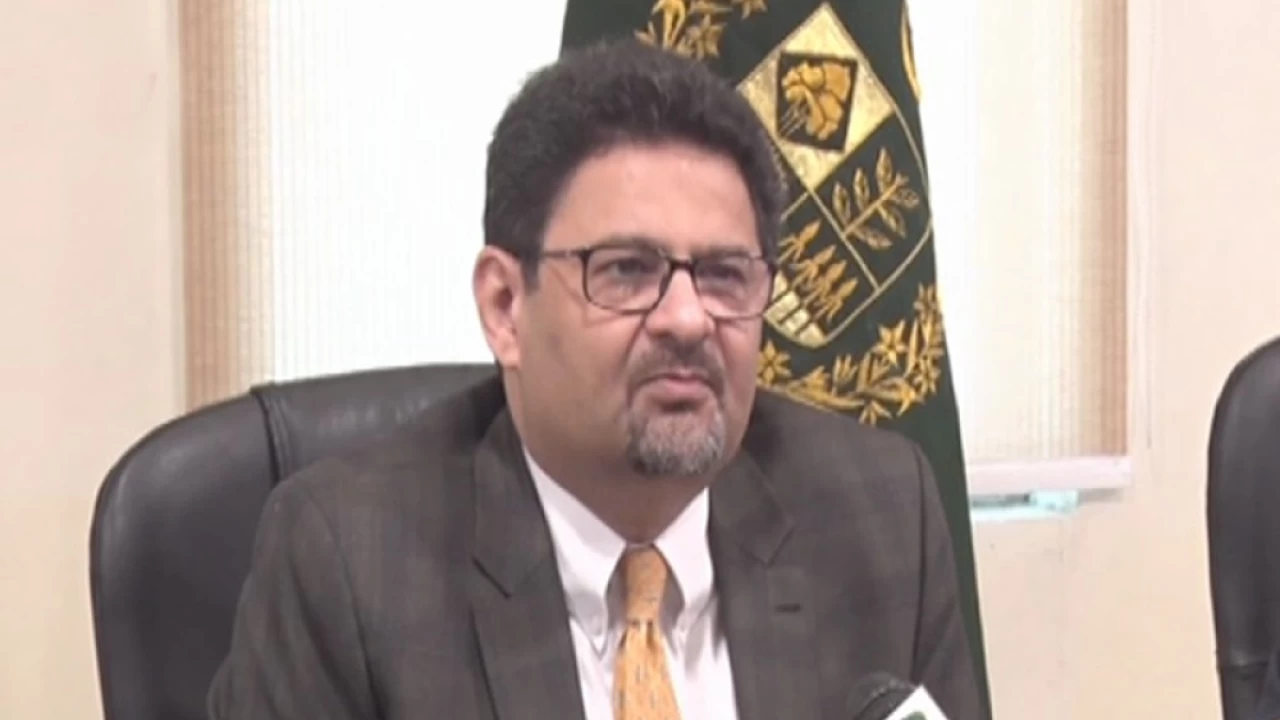 Islamabad: Federal Finance Minister Miftah Ismail on Saturday said that government would try its best to provide maximum relief to the poor of the country, adding that deserving families can avail the subsidies on petrol and diesel under the relief program announced by Prime Minister Shehbaz Sharif.
While sharing the details of Rs28 billion relief package, announced by Prime Minister Shahbaz Sharif, Minister for Finance and Revenue, Miftah Ismail said that the staff level agreement with International Monetary Fund would be signed next month (June).
The minister said that the funds under the Extended Fund Facility (EFF) would be released after final approval by the IMF board. The minister was flanked by Minister of State for Finance, Ayesha Ghous Pasha.
Miftah said that the fund, which had to provide $3 billion, has been requested to extend the program by one year and provide additional $2 billion, adding accordingly the country expects around $5 billion from the fund.
He said, that the programme with IMF was not important just because the country gets money from the fund rather, it is important because it opens ways for getting funds from other multilateral organization like Word Bank and Asian Development Bank.
He said, once unlocked by IMF, Pakistan would get money from multilateral organization adding that around $8.9 billion were already in pipeline from World Bank.
The minister justified increase in petrol prices, saying that no doubt it would increase inflation but if the increase had not been done, it would lead to more inflation as the burden would fall on the government and resultantly more devaluation of rupee.
He said, after increasing the prices of petrol, not only rupee was strengthened against Dollar by around 2.5 but stock market also moved positively adding that it would also have positive impact on banks, Kibor would also reduce and mitigate the liquidity pressure faced by government.
The minister said, the government intended to provide relief to the poor against the inflationary pressure which was created due to inability of the previous government.
He said the government would try its best to provide maximum relief to the poor of the country.
Giving details about the PM relief package, the minister said 'Sasta Petrol and Sasta Diesel' scheme would benefit around one third population of the country by providing cash to 14 million households (84,000,000 people).
Disbursement of Rs2,000 to each household would start from June, bringing the total relief amount to Rs28 billion in June.
He said around 7.3 million recipients were already registered with Benazir Income Support Program (BISP) and if these are excluded there are 6.7 poor households having below 37 poverty score.
He said, the BISP participants would be provided immediate relief or Rs2, 000 whereas women head of those households who are not registered should send their CNIC on phone number 786 for registration for the program. Accordingly, all the people having income less than 40,000 would be eligible for the relief.
He said, the relief scheme would be incorporated in the federal budget for the fiscal year 2022-23.
To a question on privatization, the minister said, there was no talk on privatization with IMF this time. However, he added, the country needed to privatize certain entities including Discos and power companies for its own interest to reduce burden on national exchequer.
He said that Saudi Arabia has already announced extension of its $3 billion deposits to Pakistan and hinted that some more support was expected from that country the details of which would be shared in July.
To a question on import ban, the minister said that ban was imposed on import of chocolates and perform in bulk, however personally anyone can get it for personal use
Disease experts stress WHO, govts for more action on monkeypox
The WHO is considering whether the outbreak should be assessed as a potential public health emergency of international concern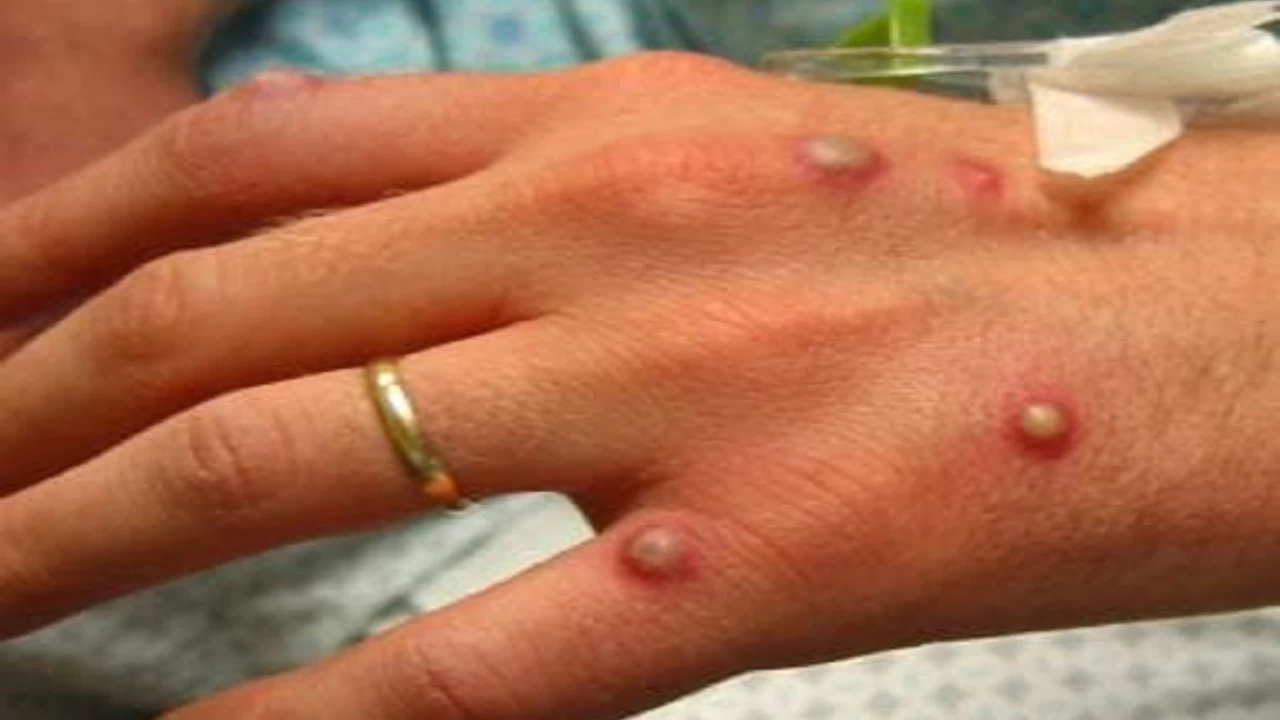 Some prominent infectious disease experts are pushing for faster action from global health authorities to contain a growing monkeypox outbreak that has spread to at least 20 countries.
They are arguing that governments and the World Health Organization should not repeat the early missteps of the COVID-19 pandemic that delayed the detection of cases, helping the virus spread.
While monkeypox is not as transmissible or dangerous as COVID, these scientists say, there needs to be clearer guidance on how a person infected with monkeypox should isolate, more explicit advice on how to protect people who are at risk, and improved testing and contact tracing.
"If this becomes endemic (in more countries), we will have another nasty disease and many difficult decisions to take," said Isabelle Eckerle, a professor at the Geneva Centre for Emerging Viral Diseases in Switzerland.
The WHO is considering whether the outbreak should be assessed as a potential public health emergency of international concern (PHEIC), an official told Reuters. A WHO determination that an outbreak constitutes a global health emergency - as it did with COVID or Ebola - would help accelerate research and funding to contain a disease.
"It is always under consideration, but no emergency committee as yet (on monkeypox)," Mike Ryan, director of the WHO's health emergencies programme, said on the sidelines of the agency's annual meeting in Geneva.
However, experts say it is unlikely the WHO would reach such a conclusion soon, because monkeypox is a known threat the world has tools to fight. Discussing whether to set up an emergency committee, the body that recommends declaring a PHEIC, is just part of the agency's routine response, WHO officials said.
Eckerle called for the WHO to encourage countries to put more coordinated and stringent isolation measures in place even without an emergency declaration. She worries that talk of the virus being mild, as well as the availability of vaccines and treatments in some countries, "potentially leads to lazy behaviour from public health authorities."
NOT THE SAME AS COVID
More than 300 suspected and confirmed cases of monkeypox, a usually mild illness that spreads through close contact, causing flu-like symptoms and a distinctive rash, have been reported this month.
Most have been in Europe rather than in the Central and West African countries where the virus is endemic. No deaths have been reported in the current outbreak.
However, global health officials have expressed alarm over the growing outbreak in non-endemic countries. The WHO has said it expects numbers to rise as surveillance increases.
Angela Rasmussen, a virologist at the University of Saskatchewan in Canada, wrote on Twitter that monkeypox was different to SARS-CoV-2, the novel coronavirus, but "we are making some of the same mistakes with regard to responding decisively with the tools at hand."
On Friday, the WHO reiterated that the monkeypox virus is containable with measures including the quick detection and isolation of cases and contact tracing.
People who are infected - and in some cases their close contacts - are advised to isolate for 21 days, but it is not clear to what extent people would adhere to such a long time away from work or other commitments. The lab capacity to test for monkeypox is also not yet widely established, said Eckerle, meaning rapid diagnosis can be difficult.
Mass vaccination is not considered necessary but some countries, including Britain and France, are offering vaccines to healthcare workers and close contacts. read more
Other experts say the current response is proportionate and that deeming monkeypox a global health emergency and declaring a PHEIC would be inappropriate at this stage.
"This is reserved for threats with the highest level of risk based on infectivity, severity and international risk of escalation," said Dale Fisher, chair of the Global Outbreak Alert and Response Network (GOARN) and a professor of medicine in Singapore.
Beyond labels, experts said the most important lesson of the last two years is that preventing pandemics once they have started spreading is too late.
"It is always disappointing when the world wakes up to a new disease only when it hits high-income countries," said Piero Olliaro, a professor of poverty-related infectious diseases at Oxford University and monkeypox expert.
To prepare for pandemics, "you have to do that where the diseases are now," he said.
SOURCE: REUTERS