France bars unvaccinated from restaurants, sports venues
The new law came into effect Monday requiring a "vaccine pass" that is central to the government's anti-virus strategy.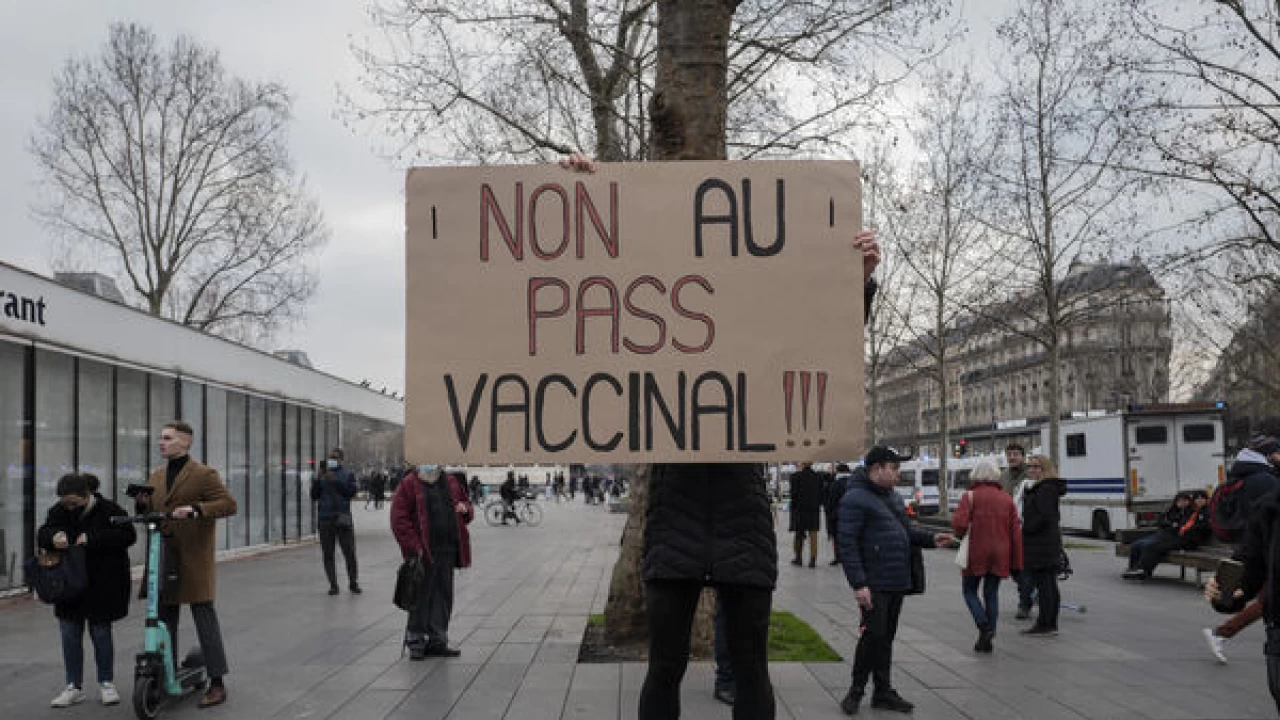 People who are not vaccinated against Covid-19 are no longer allowed in France's restaurants, bars, tourist sites and sports venues unless they recently recovered from the virus.
The new law came into effect Monday requiring a "vaccine pass" that is central to the government's anti-virus strategy.
France is registering Europe's highest-ever daily coronavirus infection numbers, and hospitals are continuing to fill up with Covid patients, though the number of people in intensive care units has dropped in recent days.
The government has imposed few other restrictions amid the surge in the Omicron variant, focusing instead on the vaccine pass, approved by France's parliament and Constitutional Council last week.
Omicron is less likely to cause severe illness than the previous Delta variant, according to studies.
It spreads even more easily than other coronavirus strains and has already become dominant in many countries.
Omicron also more easily infects those who have been vaccinated or had previously been infected by prior versions of the virus.
Critics question whether the pass will make much difference in a country where 94% of French adults have had at least one vaccine dose, and scattered groups held protests on Saturday against the new law.
The government hopes that it protects the most vulnerable and reduces pressure on crowded ICUs, where most patients are unvaccinated.
Since last summer, France has required a "health pass" to go to any cafe, museum, cinema or take a regional train or domestic flight.
But until Monday, unvaccinated people could activate the pass by getting a recent negative test.
The new pass only works for people who are fully vaccinated, and those who recently recovered from the virus.
France, meanwhile, opened up access to booster shots to 12 to 17-year-olds.
SOURCE: AP
Pakistan lifts some import restrictions
On May 19, the government had banned the import of over 30 luxury items including cars and fruit jams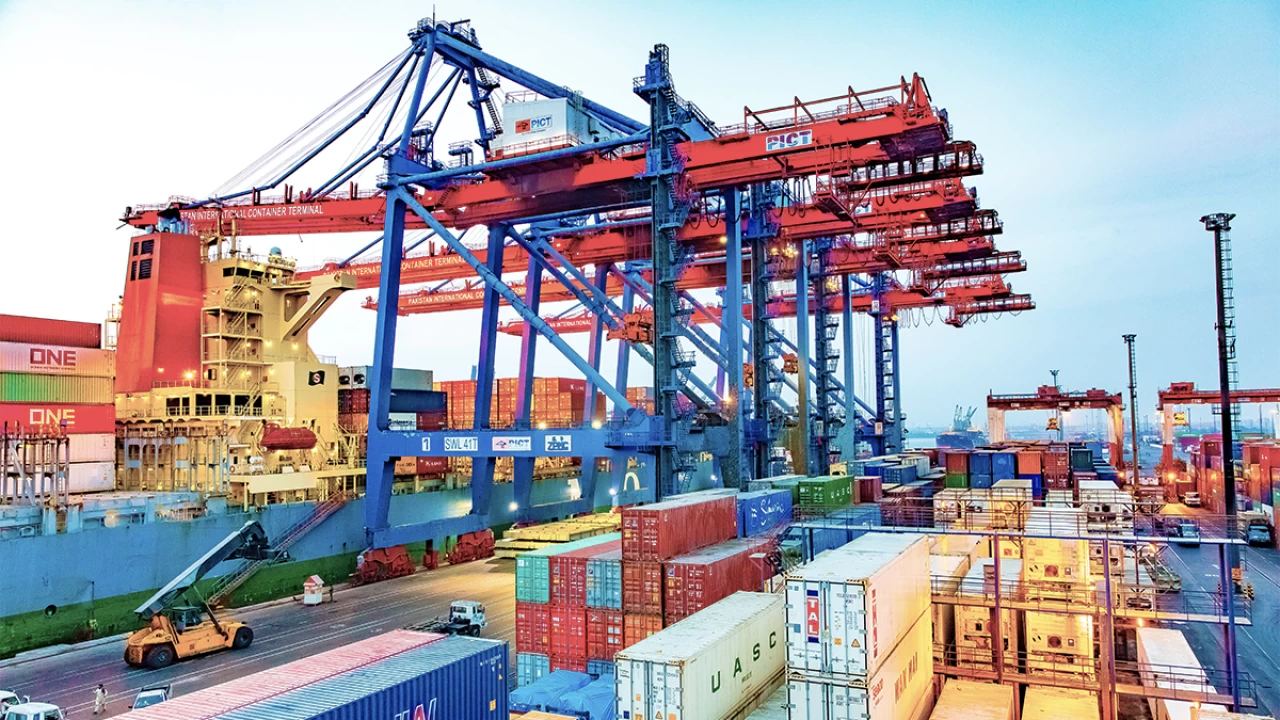 Islamabad: The federal government lifted the import ban on certain items -- other than cat and dog foods, the Ministry of Commerce clarified Saturday.
On May 19, the government had imposed a ban on the import of non-essential luxury items under an "emergency economic plan" to "save the country's foreign exchange".
Pet owners had raised concerns on social media, urging the government to reconsider it.
The ministry today issued the notification, announcing to lift restrictions on the import of certain items and those which were ordered before May to address the concerns of the citizenry and certain anomalies out of implementation of the SRO 598(1)2022 -- dated May 19.
The restriction "shall not apply on the import of goods for which an Airway Bill has been issued prior to the issuance of the said SRO.
On May 19, the government had banned the import of over 30 luxury items including cars and fruit jams in an austerity move to help boost the country's faltering economy.
More than 200 cases of monkeypox worldwide: EU disease agency
The United Kingdom has 71 confirmed cases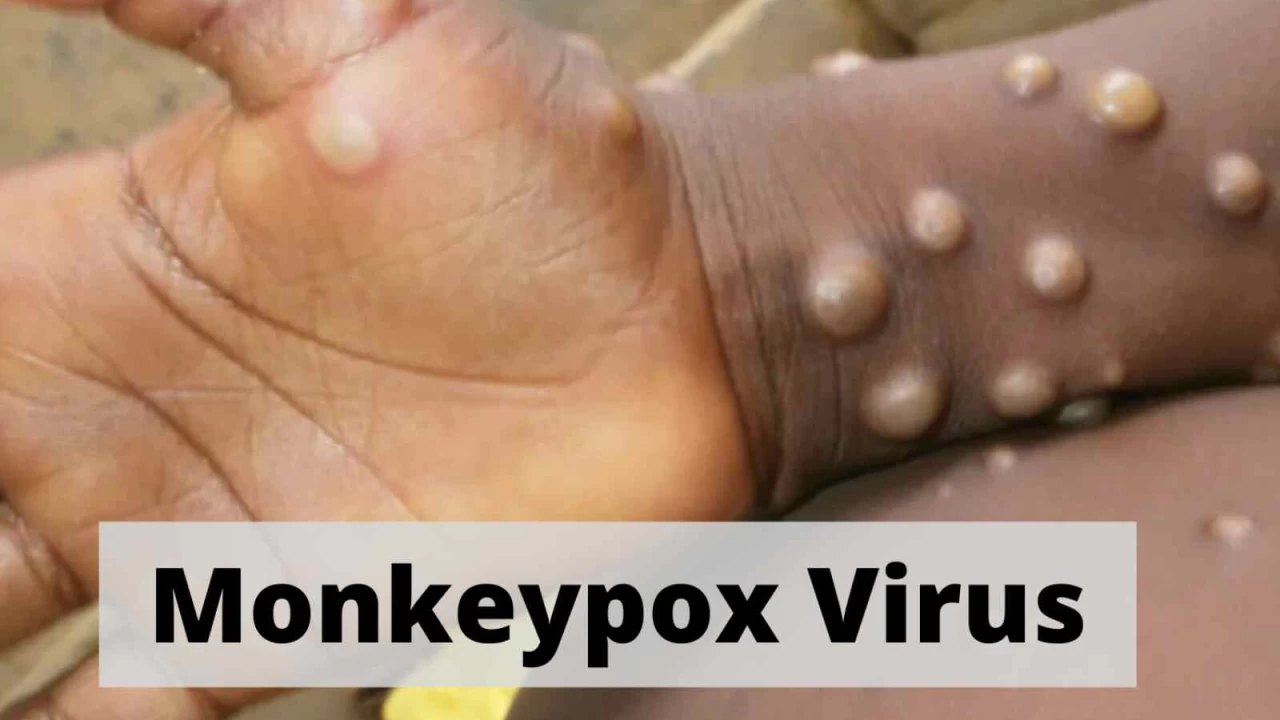 Stockholm: The number of confirmed cases of monkeypox worldwide has reached 219 outside of countries where it is endemic, according to an update released by the European Union's disease agency.
More than a dozen countries where monkeypox is unusual, mostly in Europe, have reported at least one confirmed case, the European Centre for Disease Prevention and Control (ECDC) said in an epidemiological note released Wednesday night.
"This is the first time that chains of transmission are reported in Europe without known epidemiological links to West or Central Africa, where this disease is endemic," the note said.
It added that most of the cases were detected in young men, self-identifying as men who have sex with men.
The United Kingdom – where monkeypox's unusual appearance was first detected in early May – currently has the largest bulk of confirmed cases, 71.
It is followed by Spain with 51 cases and Portugal, 37.
Outside of Europe, Canada has 15 and the United States has nine.
The total number of cases reported Wednesday has increased fivefold since its first count on May 20, when the EU agency said there were 38 cases.
Contagion risk is "very low", the ECDC said earlier this week, but warned that people who have had multiple sexual partners – regardless of sexual orientation – are more at risk.
"The clinical presentation is generally described to be mild," it said, adding that there has been no deaths.
Monkeypox – a less severe disease compared to its cousin smallpox – is endemic in 11 countries in West and Central Africa.
It spreads by a bite or direct contact with an infected animal's blood, meat or bodily fluids, and initial symptoms include a high fever before quickly developing into a rash.
People infected with it also get a chickenpox-like rash on their hands and face.
No treatment exists but the symptoms usually clear up after two to four weeks, and it is not usually fatal.
Maria Van Kerkhove, the emerging disease lead for the World Health Organization, said Monday that monkeypox is a "containable situation".
SOURCE: AFP
Audio of Malik Riaz's talk with Zardari on Imran Khan's reconciliation bid leaked
Riaz could be heard saying that Khan has requested him to mediate between the two political leader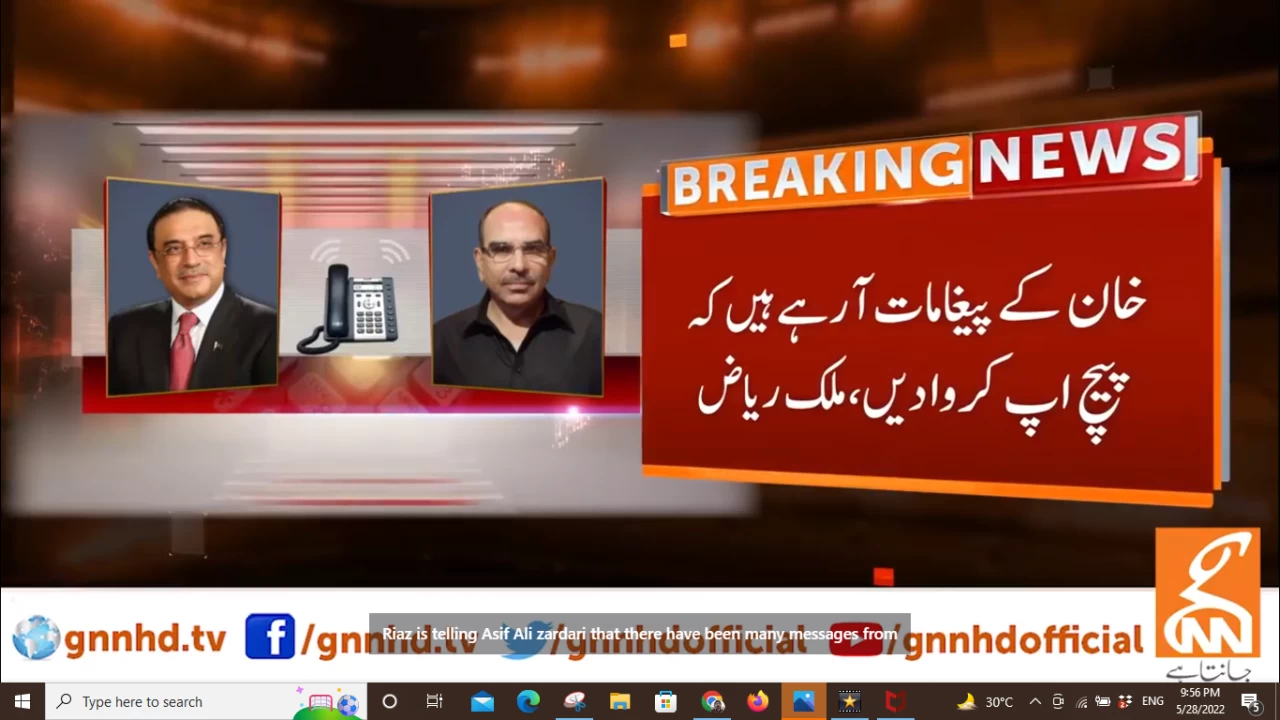 A telephonic talk between real-state tycoon Malik Riaz and PPP Co-Chairman Asif Ali Zardari has been leaked where he could be heard giving the ex-president a message of PTI Chairman Imran Khan.
The audio's date and time have not been confirmed as of yet, but Riaz could be heard saying that Khan has requested him to mediate between the two political leader.
In audio ranscript, Zardari was heard saying "Hello" while picking up the phone. At this, Riaz said: "Assalamualikum sir."
Following the salutations, the PPP co-chairman asked the real-estate tycoon the reason behind his call.
"Sir, I just wanted to inform you about a matter that I have told you about before. I had told you that I wanted to talk to you about something and you told me that we would discuss it later," Riaz can be heard saying.
"I just wanted to say that Khan has sent me several messages for mediating in a patch-up between you and him, and today, he has sent several messages to me."
In response, Zardari said: "It's impossible now."
At this, Riaz said: "Yes, that's fine, I just wanted to bring this matter to your notice."