Self deception!
Prime Minister Imran Khan revealed in an interview with a Turkish TV that his government was holding talks in Afghanistan with some groups of the Tehreek-e-Taliban Pakistan. There are different groups that make up TTP. Yes, we are talking to some of them.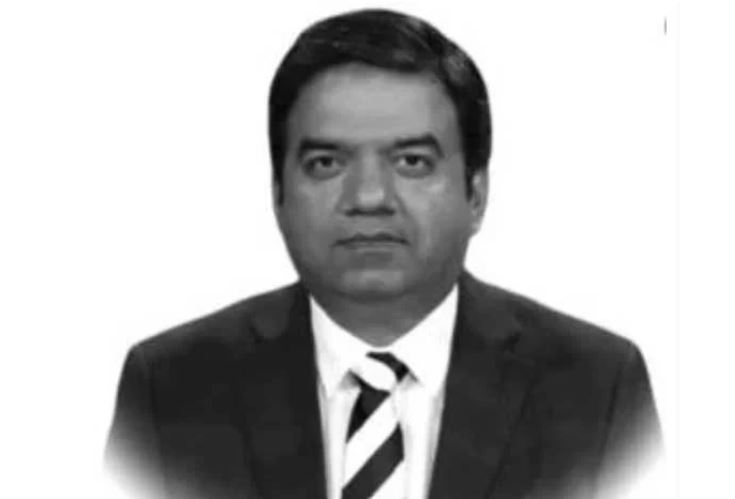 To a question if the Afghan Taliban are also helping you (Pakistan) in this regard? The prime minister said that since the talks were taking place in Afghanistan, They (the Afghan Taliban) are helping only to that extent. If the TTP groups that are in talks surrender, they will be forgiven and can live like ordinary citizens. When asked, "Do you expect any kind of agreement?" the premier said: "I want to say again that I do not believe in a military solution, as a politician I believe in dialogue". The host asked why Pakistani security forces are being targeted if talks are ongoing. On this, Imran Khan said, "We are negotiating. It was a fresh wave of attacks and we may not reach an agreement in the end, but we are negotiating."
Earlier, President Arif Alai and other key government officials were seen offering amnesty, but the prime minister announced the start of talks on Turkish TV. A group that martyred more than 80,000 Pakistanis, maimed thousands for life, left thousands of children orphaned and helpless, mothers abandoned and brides bereaved. Negotiations with this group and who formulated the policy of amnesty for them and where? Why was the people's representative forum Parliament excluded from this process? Those whom we called martyrs and have been composing songs in their memory for years. Can their blood be forgiven? A prime minister who used to call his predecessors Mughal emperors to ridicule dictatorship, has he now become the emperor himself?
Of course, no government official will have the answers to all these questions and he would not like to face such questions, so the decisions were made in closed-door meetings, the policy was made and the process began. But it is important to remind them that the state has already made similar efforts to bring murderers and terrorists into the national mainstream by declaring them as lost people.
When former Prime Minister Mian Muhammad Nawaz Sharif took over as the Prime Minister, he wanted to carry out this mission in good faith despite the acts of terrorism. He also formed a committee for negotiations which included Irfan Siddiqui, Rahimullah Yousafzai, Rustam Shah Mohmand and others. Now Imran Khan is the Prime Minister of Pakistan and being the chief executive of this country he has to take concrete steps and final decisions to ensure the safety of the lives and property of the people.
It is up to the Prime Minister to decide whether to respond to the enemies of peace with bullets or to bring them into the national mainstream by negotiating with them. It would be better if all the stakeholders were involved in this process. Whether it is America's 20-year war on terror in Afghanistan or the fight against the banned Tehreek-e-Taliban Pakistan (TTP), whether Imran Khan is in opposition or in government, he has always said that war is a problem and not the solution. Some of his critics have been calling him "Taliban Khan" for such things.
The PPP has strongly reacted to the Prime Minister's statement of talks with some TTP groups and demanded that a session of Parliament be convened. Sherry Rehman says: The confirmation of negotiations with the TTP is shocking and disturbing. Who are you to forgive TTP alone? The TTP has announced that it will not apologize, the government should explain the statement of the Prime Minister in Parliament. PML-N Senator Irfan Siddiqui has said that it is not appropriate to keep the government talks with the TTP secret. This is a sensitive national issue. In the Nawaz era, the talks were approved by the parliament. Negotiations with the TTP and the offer of a general amnesty without taking the nation and parliament into confidence have raised many questions.
In my opinion, the demand of the opposition is legitimate. They should have been taken into confidence on such an important and sensitive issue. If they were not taken into confidence, then it should be explained why the talks started at once. When and where was the decision made to pardon those who surrendered and allow them to live like ordinary citizens?
Federal Minister for Information Fawad Chaudhry gave some explanation on this. In a video statement, he said the state of Pakistan has gone through a river of fire and blood, we have sacrificed thousands of people, now we need to move forward. The policies of the state are formed in a specific background. Many people who have not been able to fulfill their pledge of allegiance to Pakistan want to return to fulfill this pledge. There are various groups in the banned TTP, including those who want to fulfill their pledge of allegiance to Pakistan. Those who to move forward by abiding by the constitution, we believe that such people should be given a chance by the state to return to the mainstream of life.
Nawaz Sharif also considered the people involved in the banned Tehreek-e-Taliban in his time as angry and misguided. That is why he wanted to find a way to peace through negotiations but then the tragedy of APS happened which changed everything. At that time, the state had to make tough decisions. Now that Fawad Chaudhry is referring to the new state policy in a new context, it is hoped that key stakeholders will be taken into confidence on this new policy, otherwise decisions taken in an atmosphere of mistrust may be reversed in the future. The banned Tehreek-e-Taliban and the people influenced by its ideology are a reality of our society which is very bitter.
It is important to acknowledge that extremism has become part of our society. Not all extremists can be bombed, nor can all be crucified. To deal with extremism, fundamental changes must be made in the state structure. Why is there extremism in society? The answer to this question must first be found. To change thinking, you have to change the environment, you have to teach yourself and the children of the enemy, but you have to decide what to teach.
'Saudi package': Bulls dominate PSX as benchmark index adds 1,200 points
The benchmark KSE-100 index surged 1,215.89 points, or 2.76%, to close at 45,330.05.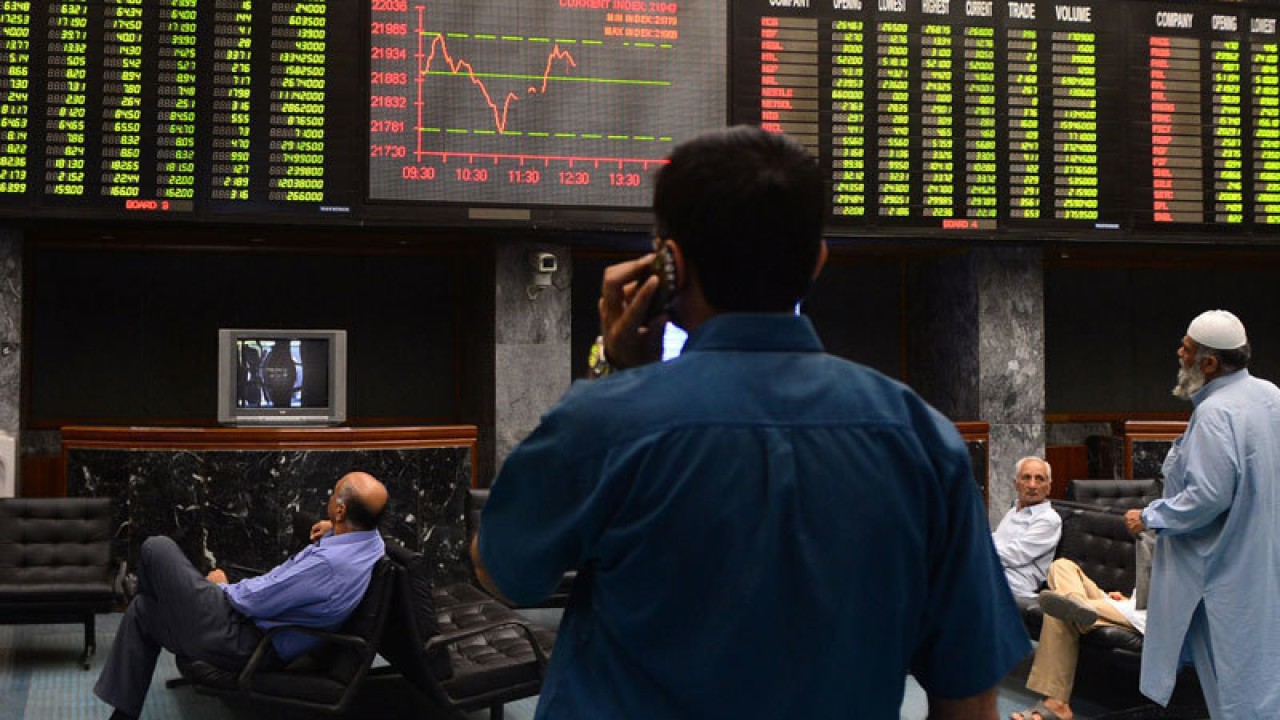 Karachi: Bulls dominated the Pakistan Stock Exchange (PSX) on Monday as investors showed their interest after burshing aside the uncertanity regarding the International Monetary Fund (IMF) programme and $3 billion funds from Saudi Arabia.
The Friday's visit to PSX of Adviser to Prime Minister on Finance and Revenue Shaukat Tarin also turned out to be a a psoitive indicator for positive atmosphere at the first trading day.
Investor optimism about the Saudi package was reflected at the bourse as market players took fresh positions on the back of an agreement that was signed between the State Bank of Pakistan (SBP) and the Saudi Fund for Development (SFD).
Also fuelling the bullish sentiment was a decline in global oil prices as the benchmark KSE-100 index once again crossed the 45,000-point mark.
At the end, the benchmark KSE-100 index soared 1,215.89 points, or 2.76%, to close at 45,330.05.
Sectors contributing to the performance included commercial banks (+283 points), cement (+211 points), exploration and production (+139 points), fertiliser (+100 points) and oil marketing companies (+76 points).
Shares of 358 companies were traded during the session. At the close of trading, 263 scrips closed in the green, 76 in the red, and 19 remained unchanged.
Overall trading volumes dropped to 268.2 million shares compared with Friday's tally of 289.8 million. The value of shares traded during the day was Rs10.9 billion.
Fauji Foods, TPL Properties and WorldCall Telecom were the volume leaders with 14.8 million shares traded, 14.7 million shares, and 13.7 million shares respectively.
Fauji Foods lost Rs0.31 to close at Rs0.82, TPL Properties gained Rs2.57 to close at Rs45.80, while WorldCall Telecom gained Rs0.01 to close at Rs13.7.
Pakistan has offered to host OIC moot to discuss Afghan crisis: minister
The meeting has been called to discuss the situation in Afghanistan and pathways for an urgent humanitarian response.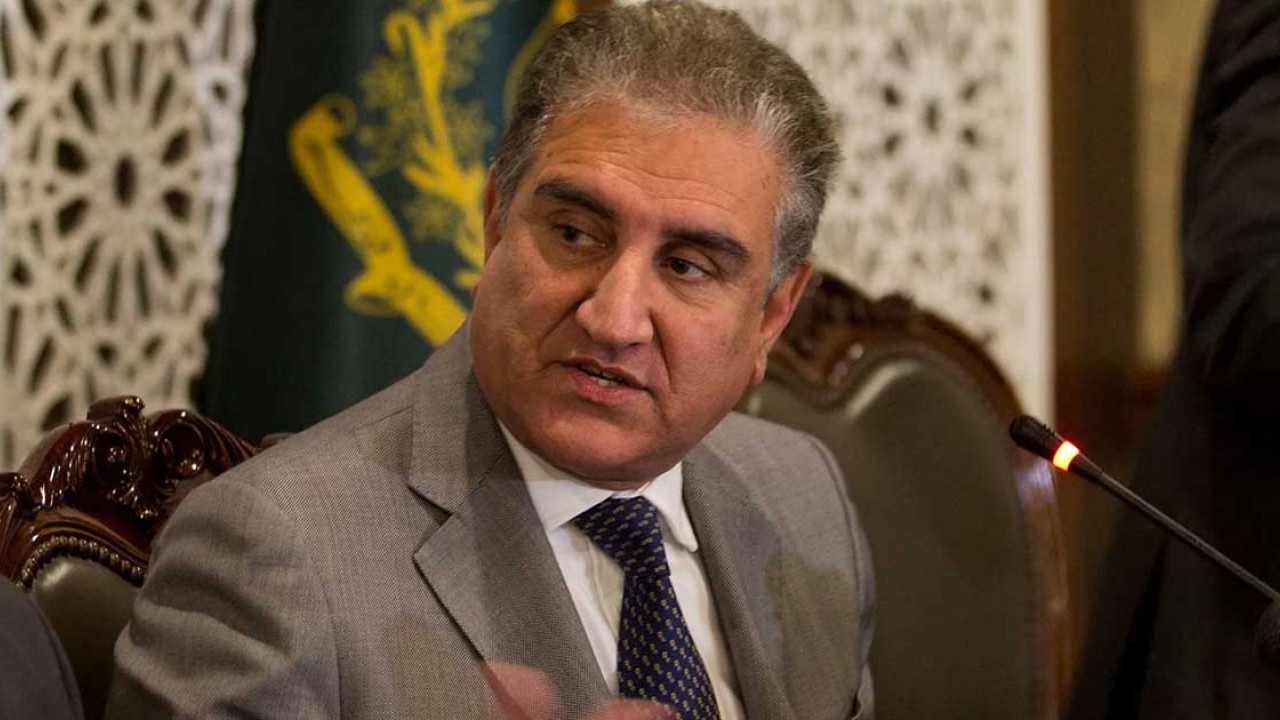 Islamabad: Welcoming Saudi Arabia's move to request an extraordinary session of the Organisation of Islamic Cooperation's (OIC) Council of Foreign Ministers to discuss the situation in Afghanistan, Foreign Minister Shah Mahmood Qureshi welcomed on Monday announced that Pakistan had offered to host the meeting in Islamabad on December 17.
According to a statement issued by the Foreign Office (FO), Qureshi said Pakistan "fully endorses" the initiative taken by Saudi Arabia and expressed confidence that other OIC members would also back the proposal.
Saudi Arabia, which is the chair of the OIC summit, made the call for the extraordinary session the same day, according to state-run Saudi Press Agency.
The agency reported that the meeting had been called to discuss the situation in Afghanistan and "pathways for an urgent humanitarian response", acknowledging Pakistan's offer to host the summit.
Since the Taliban took over Afghanistan on August 15, the country — already struggling with drought and severe poverty after decades of war — has seen its economy all but collapse, raising the spectre of an exodus of refugees.
According to the FO's statement, Qureshi, too, highlighted the need for providing humanitarian assistance to the people of Afghanistan in these difficult times.
"Afghanistan is a founding member of the OIC. As part of the Islamic Ummah, we are bound by fraternal bonds of amity and brotherhood with the people of Afghanistan," he said, stressing that "today, our Afghan brothers and sisters need us more than ever before."
Describing the situation in the warn-torn country, he said Afghanistan currently "faces a serious humanitarian situation — millions of Afghans, including women and children, confront an uncertain future due to [the] shortage of food, medicines, and other essential life supplies".
And the advent of winter had exacerbated this humanitarian crisis, the foreign minister added.​He emphasised the need for the OIC to "step in to help our Afghan brethren".
"We should step up our collective efforts to alleviate the humanitarian needs of the Afghan people, provide immediate and sustained support to them, and continue to remain engaged with them for the wellbeing and prosperity of Afghanistan."
According to the FO, the first extraordinary session of the OIC Council of Foreign Ministers was held in Islamabad in January 1980, also on the then situation in Afghanistan.
"Next month, we would, once again, gather in Islamabad, to reaffirm our abiding solidarity with and support to the Afghan people," it quoted Qureshi as saying.
The foreign minister added that he was confident about the meeting considering "concrete steps to help address the humanitarian and economic challenges facing Afghanistan," and that he looked forward to welcoming his fellow foreign ministers from OIC member states to Islamabad.
ULaw, ICMAP ink partnership agreement for academic opportunities
The University of Law signs Partnership Agreement with the Institute of Cost and Management Accountants of Pakistan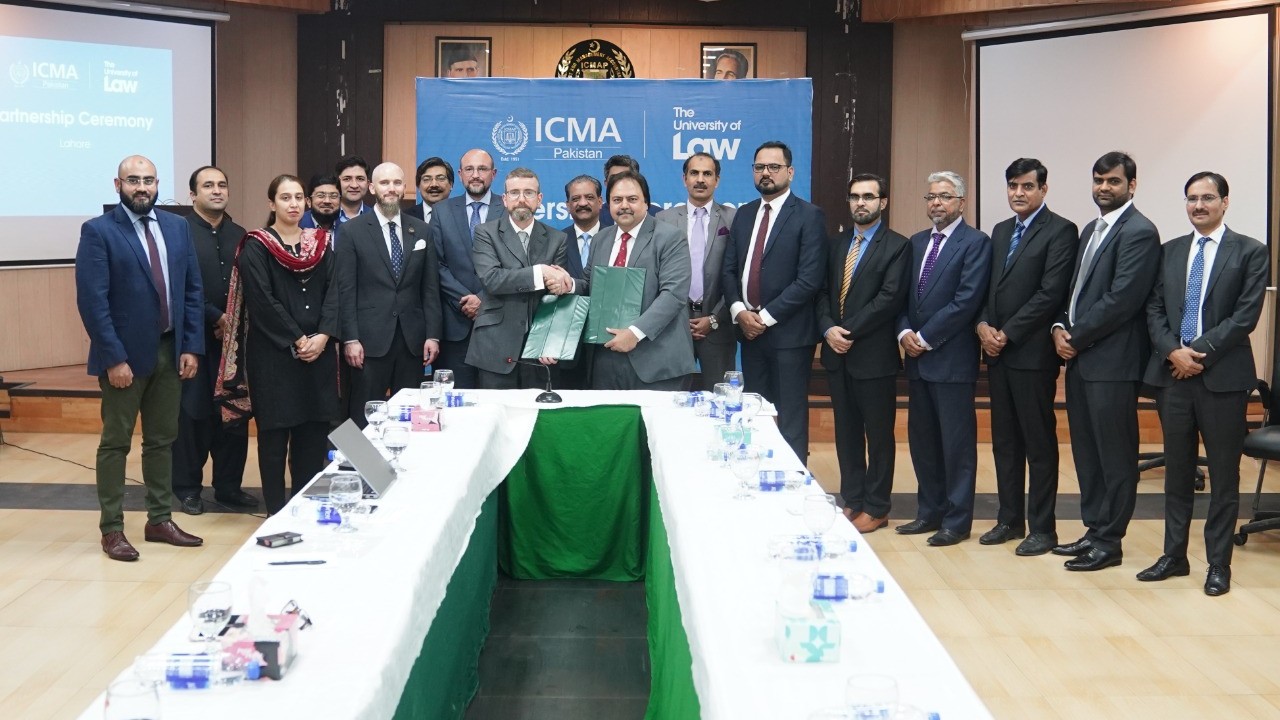 Lahore: The University of Law (ULaw) and Institute of Cost and Management Accountants of Pakistan (ICMA Pakistan) on Monday signed a partnership agreement to provide academic options to the members of ICMA Pakistan to study masters degrees awarded by ULaw.
A ceremony was held at ICMA Lahore Office where the agreement was signed and attended by senior officials from both organisations.
As a result of this agreement, ICMA Pakistan's Associates and Members will be given access to highly specialised masters degrees in Global Accounting and Financial Management at The University of Law at preferential rates.
Students will be able to study these qualifications online whilst pursuing their employment or at one of the 12 teaching locations in the UK and Germany.
Addressing the ceremony, Professor Crisp said: "We are excited about this collaboration in Pakistan. ICMA Pakistan is an organisation of great importance and its members play a pivotal role in the economic development of Pakistan. The University of Law Business School will not just support this agreement but also work closely with ICMA Pakistan to support the employability agenda"
Zia Ul Mustafa Awan speaking on the occasionb said: "This is our first academic partnership with a top tier University in Great Britain. This partnership is a testament of great work my team is doing to elevate not just the finance profession and ICMA Pakistan but also the profile of our beloved country. "
Present at this event were Professor Peter Crisp, Deputy Vice Chancellor Law, Zia Ul Mustafa Awan, President ICMA Pakistan; Dr Andres Perez, Director Business School, The University of Law; Faisal Azeem, Managing Director - Pakistan, Global University Systems; Kelvin Jones, Director of International, Global University Systems; Sabahat Khan, Chief Operating Officer - Pakistan, Global University Systems and Aamir Ejaz Khan, Executive Director, ICMA Pakistan and senior members of ICMA Pakistan Council.