Self deception!
Prime Minister Imran Khan revealed in an interview with a Turkish TV that his government was holding talks in Afghanistan with some groups of the Tehreek-e-Taliban Pakistan. There are different groups that make up TTP. Yes, we are talking to some of them.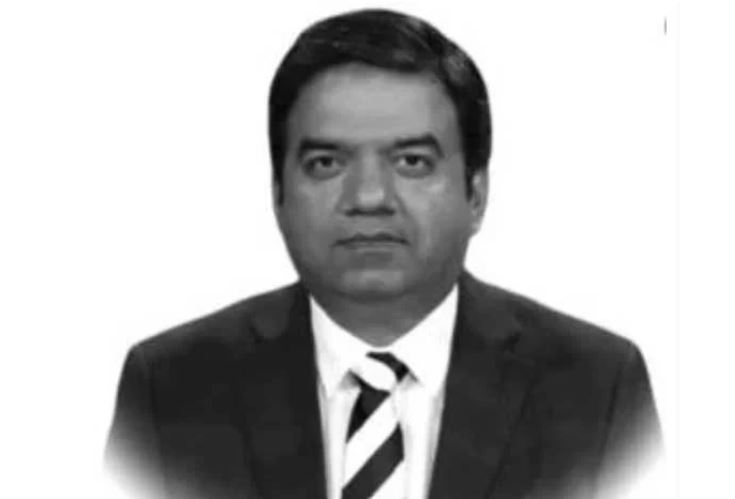 To a question if the Afghan Taliban are also helping you (Pakistan) in this regard? The prime minister said that since the talks were taking place in Afghanistan, They (the Afghan Taliban) are helping only to that extent. If the TTP groups that are in talks surrender, they will be forgiven and can live like ordinary citizens. When asked, "Do you expect any kind of agreement?" the premier said: "I want to say again that I do not believe in a military solution, as a politician I believe in dialogue". The host asked why Pakistani security forces are being targeted if talks are ongoing. On this, Imran Khan said, "We are negotiating. It was a fresh wave of attacks and we may not reach an agreement in the end, but we are negotiating."
Earlier, President Arif Alai and other key government officials were seen offering amnesty, but the prime minister announced the start of talks on Turkish TV. A group that martyred more than 80,000 Pakistanis, maimed thousands for life, left thousands of children orphaned and helpless, mothers abandoned and brides bereaved. Negotiations with this group and who formulated the policy of amnesty for them and where? Why was the people's representative forum Parliament excluded from this process? Those whom we called martyrs and have been composing songs in their memory for years. Can their blood be forgiven? A prime minister who used to call his predecessors Mughal emperors to ridicule dictatorship, has he now become the emperor himself?
Of course, no government official will have the answers to all these questions and he would not like to face such questions, so the decisions were made in closed-door meetings, the policy was made and the process began. But it is important to remind them that the state has already made similar efforts to bring murderers and terrorists into the national mainstream by declaring them as lost people.
When former Prime Minister Mian Muhammad Nawaz Sharif took over as the Prime Minister, he wanted to carry out this mission in good faith despite the acts of terrorism. He also formed a committee for negotiations which included Irfan Siddiqui, Rahimullah Yousafzai, Rustam Shah Mohmand and others. Now Imran Khan is the Prime Minister of Pakistan and being the chief executive of this country he has to take concrete steps and final decisions to ensure the safety of the lives and property of the people.
It is up to the Prime Minister to decide whether to respond to the enemies of peace with bullets or to bring them into the national mainstream by negotiating with them. It would be better if all the stakeholders were involved in this process. Whether it is America's 20-year war on terror in Afghanistan or the fight against the banned Tehreek-e-Taliban Pakistan (TTP), whether Imran Khan is in opposition or in government, he has always said that war is a problem and not the solution. Some of his critics have been calling him "Taliban Khan" for such things.
The PPP has strongly reacted to the Prime Minister's statement of talks with some TTP groups and demanded that a session of Parliament be convened. Sherry Rehman says: The confirmation of negotiations with the TTP is shocking and disturbing. Who are you to forgive TTP alone? The TTP has announced that it will not apologize, the government should explain the statement of the Prime Minister in Parliament. PML-N Senator Irfan Siddiqui has said that it is not appropriate to keep the government talks with the TTP secret. This is a sensitive national issue. In the Nawaz era, the talks were approved by the parliament. Negotiations with the TTP and the offer of a general amnesty without taking the nation and parliament into confidence have raised many questions.
In my opinion, the demand of the opposition is legitimate. They should have been taken into confidence on such an important and sensitive issue. If they were not taken into confidence, then it should be explained why the talks started at once. When and where was the decision made to pardon those who surrendered and allow them to live like ordinary citizens?
Federal Minister for Information Fawad Chaudhry gave some explanation on this. In a video statement, he said the state of Pakistan has gone through a river of fire and blood, we have sacrificed thousands of people, now we need to move forward. The policies of the state are formed in a specific background. Many people who have not been able to fulfill their pledge of allegiance to Pakistan want to return to fulfill this pledge. There are various groups in the banned TTP, including those who want to fulfill their pledge of allegiance to Pakistan. Those who to move forward by abiding by the constitution, we believe that such people should be given a chance by the state to return to the mainstream of life.
Nawaz Sharif also considered the people involved in the banned Tehreek-e-Taliban in his time as angry and misguided. That is why he wanted to find a way to peace through negotiations but then the tragedy of APS happened which changed everything. At that time, the state had to make tough decisions. Now that Fawad Chaudhry is referring to the new state policy in a new context, it is hoped that key stakeholders will be taken into confidence on this new policy, otherwise decisions taken in an atmosphere of mistrust may be reversed in the future. The banned Tehreek-e-Taliban and the people influenced by its ideology are a reality of our society which is very bitter.
It is important to acknowledge that extremism has become part of our society. Not all extremists can be bombed, nor can all be crucified. To deal with extremism, fundamental changes must be made in the state structure. Why is there extremism in society? The answer to this question must first be found. To change thinking, you have to change the environment, you have to teach yourself and the children of the enemy, but you have to decide what to teach.
Newly elected Turkish president Erdoğan to take oath today
Tayyip Erdoğan's swearing-in ceremony will be held at 3:00pm (Pakistan Standard Time)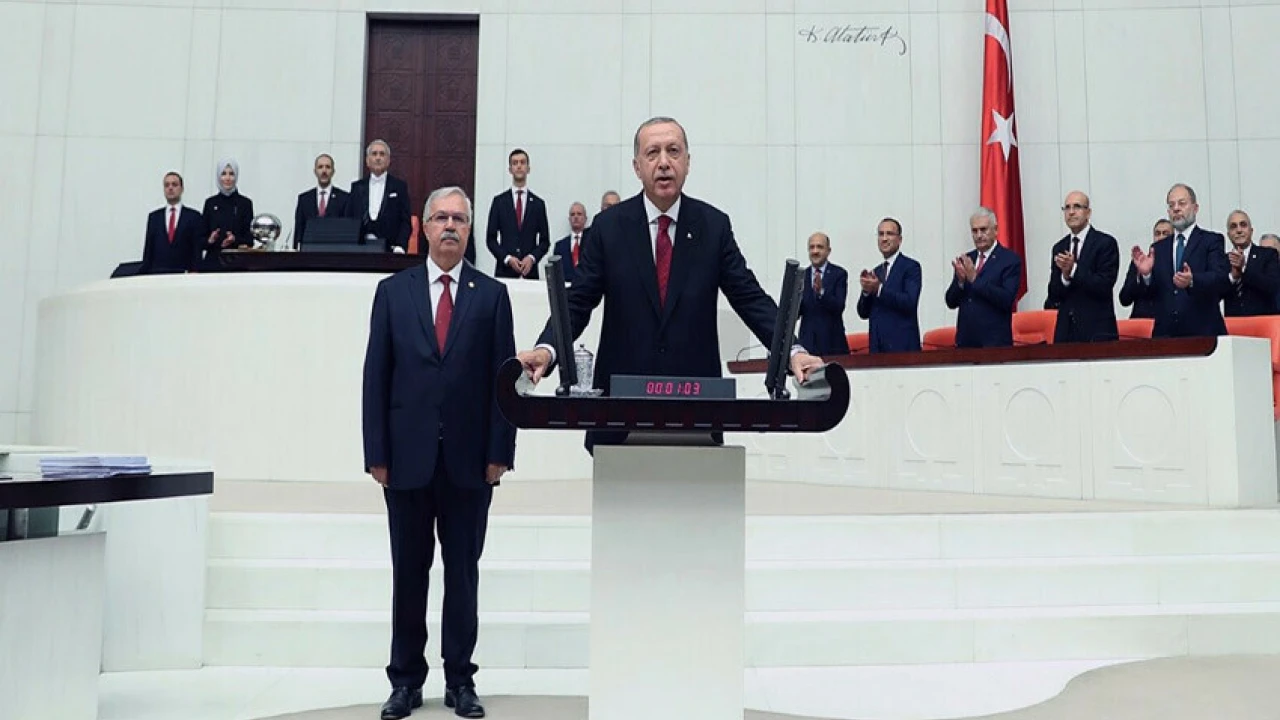 Ankara: The oath-taking ceremony of the newly elected President of Turkiye, Recep Tayyip Erdoğan, will be held today in the capital city Ankara, in which heads of 20 countries, including Prime Minister Shahbaz Sharif, will participate.
Tayyip Erdoğan's swearing-in ceremony will be held at 3:00pm (Pakistan Standard Time), for which preparations have been completed.
Secretary General of North Atlantic Treaty Organization (NATO), Emir of Qatar, President of Azerbaijan, Speaker of Russian Parliament and other world leaders will also be present in the ceremony.
Notably, Erdoğan has been elected as the President of Turkey for the third time after winning the run-off stage on May 28.
On the other hand, major changes are expected in the new cabinet of Turkiye as important names like Foreign Minister Mevlüt Çavuşoğlu, Foreign Minister Hulusi Akar and Interior Minister Süleyman Soylu will no longer serve as ministers but as members of parliament.
The most important news for the state is that Mehmet Simsek is going to take on three important responsibilities. He was also the former deputy prime minister and finance minister of Erdoğan.
However, he was removed by President Erdoğan for not reducing the interest rate. Now again he is being brought back on his terms who will simultaneously hold the duties of Vice President and Advisor on Economy and Finance Minister.
The head of Turkiye's intelligence agency, Hakan Fidan, will now be Turkey's foreign minister, while presidential spokesman İbrahim Kalın will lead country's intelligence agency, MIT (Millî İstihbarat Teşkilatı). The constitutional court judge, Hon Enje, is likely to be appointed as interior minister.
Pakistan, Germany vow to enhance cooperation in film, art and culture
The understanding takes place at a meeting between Minister for Information and Broadcasting Marriyum Aurangzeb and German Ambassador Alfred Grannas in Islamabad.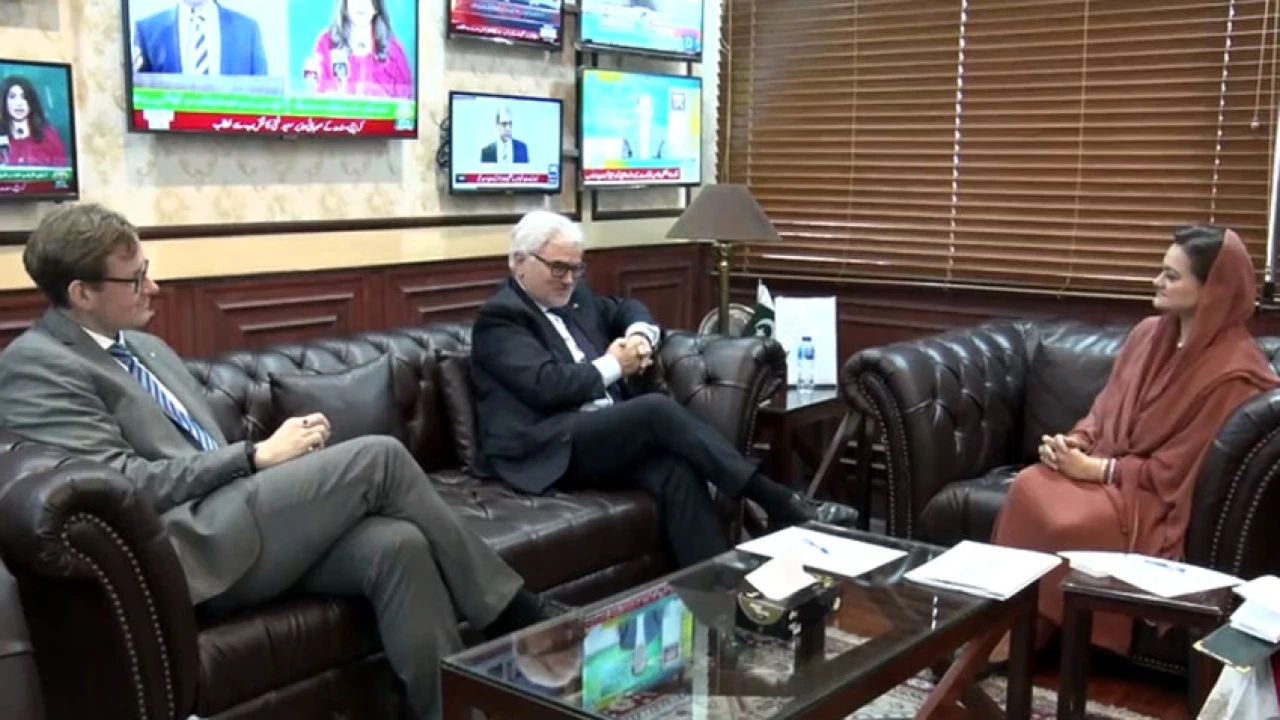 Islamabad: Pakistan and Germany on Friday agreed to enhance cooperation in the areas of film, art and culture.
The understanding came at a meeting between Minister for Information and Broadcasting Marriyum Aurangzeb and German Ambassador Alfred Grannas in Islamabad.
The Information Minister apprised the Germany Ambassador of Pakistan's film and culture policy and the incentives being given under it.
Marriyum Aurangzeb said we want to show the beautiful culture and civilization of Pakistan to the whole world through screen tourism. She said the foreign filmmakers should avail special concessions for filmmaking in Pakistan.
The Information Minister was confident that the establishment of Iqbal-Goethe Art and Culture Center in Berlin will bring the peoples of two countries further close to each other.
Information Minister @Marriyum_A says the establishment of Iqbal-Goethe Art and Culture Center in Berlin,Germany will bring the peoples of two countries further close to each other@MoIB_Official @GermanyinPAK https://t.co/StObkn0G4M pic.twitter.com/BHBsFOLI5l

— Radio Pakistan (@RadioPakistan) June 2, 2023
She said cooperation between the public and private sector institutions of Pakistan and Germany will help promote film and art and culture.
Marriyum Aurangzeb was appreciative of German media for reporting on Pakistan's situation in an objective and impartial manner.
The Information Minister thanked the German support for flood affected people.
Marriyum Aurangzeb emphasized the need for enhancing the trade volume between the two countries which currently stands at four billion dollars.
The German Ambassador commended the Information Minister's efforts for promotion of film and culture.
NEC meeting summoned on June 6
The development plan and economic targets for the new financial year are expected to be approved in the meeting,
Islamabad: A meeting of National Economic Council (NEC) chaired by Prime Minister Muhammad Shehbaz Sharif has been convened on June 6 to prepare the budget for new financial year 2023-24.
According to details, there is a possibility of approving the development plan and economic goals for the new financial year.
The meeting presided over by Prime Minister will include federal ministers and chief ministers of four provinces to participate.
The development plan and economic targets for the new financial year are expected to be approved in the meeting, while the federal program and the development plans of the provinces will be reviewed on this occasion.
The budget of the national development plan for the new year is proposed to be Rs2659 billion out of which Rs1100 billion are likely to be allocated under the federal development program, and Rs1559 billion are proposed to be allocated for the development projects of the provinces.