No choices, no options
After an American intelligence report stated that Saudi Prince Mohammad Bin Salman was directly involved in the murder of Washington Post columnist and journalist Jamal Khashoggi, the US State Department placed restrictions and travel bans on 76 individuals belonging to the desert kingdom.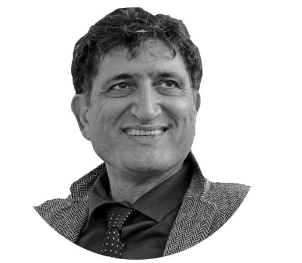 They were responsible for the murder, the State Department said.
Pakistan, however, immediately rejected the report and stood by its old ally.
Questions are being asked now, whether standing by Saudi Arabia instead of the only super power in the world, was a wise thing to do.
There are no permanent friends nor permanent enemies in the world of International Relations. Permanence is granted only to benefits. In our foreign policy, money, whether in the form of foreign aid or in the form of remittances, constitutes a very important cornerstone. Pakistan's Achilles heel, if you will.
During the past 7 months, remittances have been rising steadily, now averaging about $2 billion monthly or more. From July last year till January, a record increase of 24.9% saw the amount reach $14.2 billion.
Approximately 60% of this amount is sent from Gulf countries, mainly Saudi Arabia and United Arab Emirates. Between July and December 2020, the country received $4 billion from the former and $3 billion from the later. A combined $1.2 billion came from the other gulf countries. One of the reason for this increase is the preference for banking channels instead of hundi. "Roshan Digital Accounts" have made it easy for the diaspora to send money back home. I am happy that in just six months, over 86000 accounts were opened and $550 million made their way over to our banks.
More than 9 million Pakistanis are settled or working abroad. If just half of them open these accounts, then a sizable amount will start pouring in, providing much needed stability to our foreign reserves.
Perhaps it is now easier for the reader to understand why Pakistan stood by Saudi Arabia. Its not just about the brotherly or friendly relations between two Islamic countries but also the much needed foreign reserves. At no cost whatsoever, will Pakistan spoil its equation with the desert kingdom. Especially not now when it is going through a particularly rough patch. Loans from fleecing international organisations such as IMF and ADB have become a given; we just cannot survive without them.
Just recently, Pakistan revived the IMF program of $6 billion, implementing harsh conditions which were a prerequisite for the loan. Foreign loans have now reached the sum of $113 billion.
Can we afford to oppose Saudi Arabia? Do we have a choice here? No. Not in such a severe financial crunch.
Rare leopard found injured in Muzaffarabad, dies 
Medical team operated the leopard to save her life, but they failed in doing so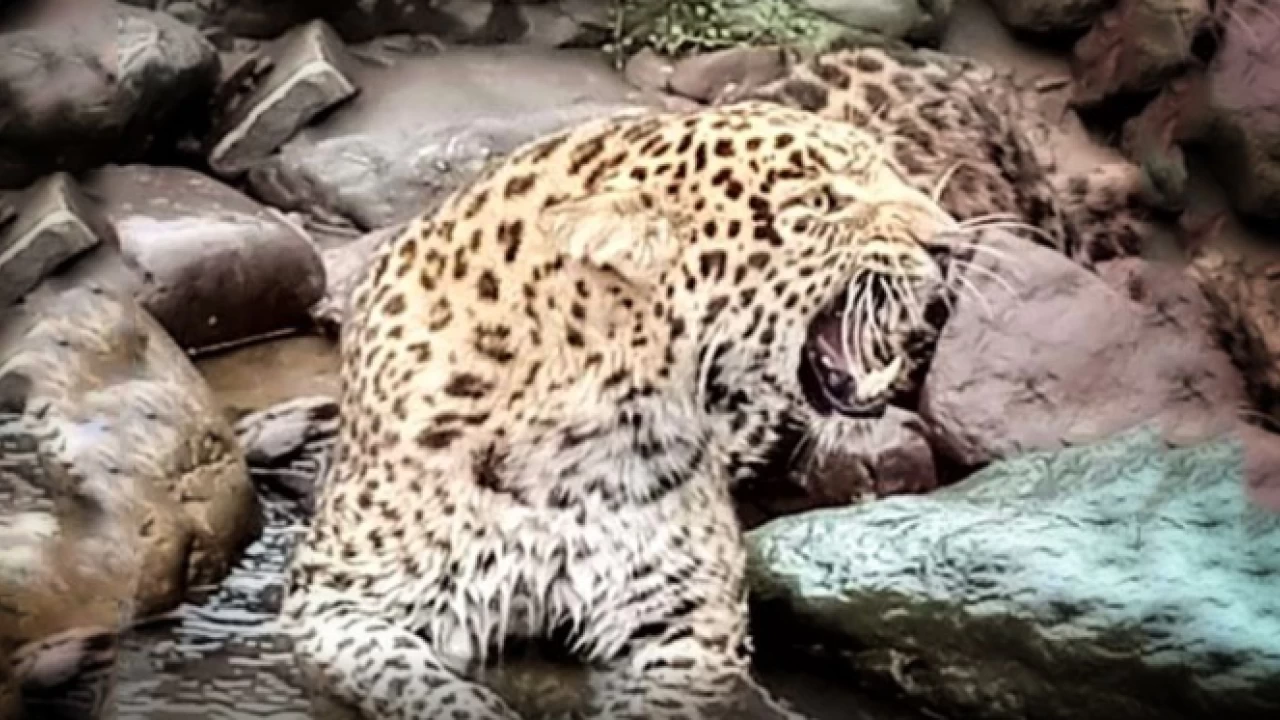 Muzaffarabad: A rare leopard that was found seriously injured in Muzaffarabad, died on Sunday.
According to the details, the Azad Jammu and Kashmir Wildlife Department rescued a wounded leopard from Neelum Valley on Saturday.
The Wildlife Management Board said that the injured female leopard was shifted to Islamabad from Muzaffarabad due to her severe wounds. X-rays showed fix to six riffle pellets in the body of the leopard, the board added.
The body of the predator was paralysed due to the riffle pellet that hit her spinal cord. The medical team operated the leopard to save her life, but they failed in doing so.
Injured common leopard, a beautiful young female, arrived at midnight in Isd from Muzaffarabad. Her x Ray revealed 5-6 pellets from rifle inside her. One lodged in middle of vertebral column hence paralysis. Vets tried to operate to save her, she did not survive. @WildlifeBoard pic.twitter.com/tMNylITc1D

— Rina S Khan Satti (@rinasaeed) January 23, 2022
Earlier it was reported that the wild animal was spotted at the banks of river Neelam are falling into a ditch. The locals had rushed to rescue the injured predator a few kilometers away from Muzaffarabad city.
Wildlife Director Naeem Iftikhar Dar along with the team reached the site to rescue her. Locals also offered chicken meat to provide the lost energy to the big cat.
First teaser for official PSL 7 anthem released
'Agay Dekh' Teaser for official PSL 7 anthem features sneak peeks into music video of song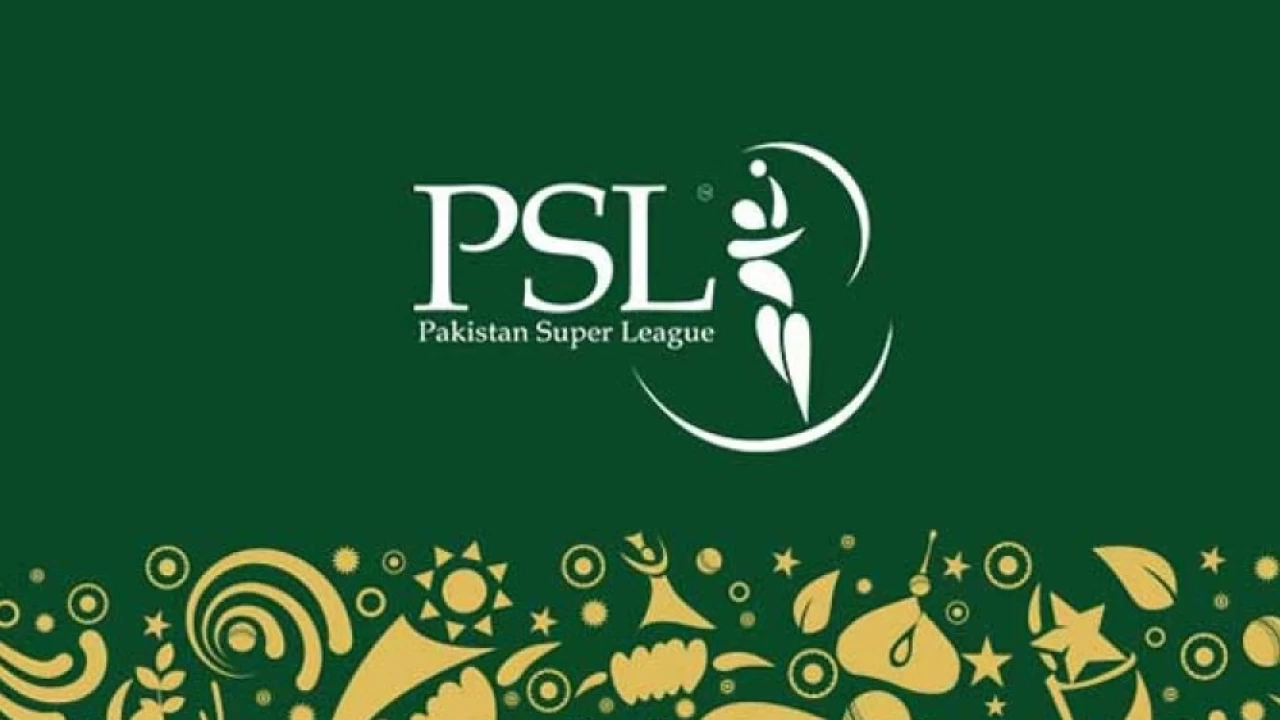 Lahore: The first teaser for the official Pakistan Super League (PSL) anthem for this season has been released, with the song titled "Agay Dekh" set to feature pop superstars Atif Aslam and Aima Baig.
While most of the details of the anthem continue to be kept tightly under wraps, the teaser features sneak peeks into the music video of the song. Shots of Atif and Aima with their backs towards the camera, children playing gully cricket and yet-to-be-filled stadium seats offer just enough to hype most PSL fans for the much-awaited anthem.
Prior to the release, the official PSL account tweeted, "Agay Dekh! #HBLPSL7 Anthem teaser dropping soon. First look on TikTok at 2:00 PM. Stay tuned!"
ago Agay dekh. #HBLPSL7 Anthem teaser. #AgayDekh #LevelHai

VC : PCB #Cricket | #CricketRoom #PSLAnthem | #PSL2022 | #PSL7 pic.twitter.com/GsSUtfvmgq

— Cricket Room (@cricketroom_) January 23, 2022
Fans of the singers are excited for the release of the anthem, with Atif's followers being particularly delighted over the fact that the anthem will be released in addition to his latest Coke Studio 14 offering opposite Momina Mustehsan. Agay Dekh, produced by Abdullah Siddiqui, will be released in collaboration with TikTok.
𝐀𝐠𝐚𝐲 𝐃𝐞𝐤𝐡! #HBLPSL7 Anthem teaser dropping soon. First look on TikTok at 2:00PM. Stay tuned! #LevelHai pic.twitter.com/eYQgiwuUlY

— PakistanSuperLeague (@thePSLt20) January 23, 2022
Global pandemic hits world economies, Pakistan no exception: PM Imran Khan
PM Office provides landline number for citizens wanting to talk directly to premier.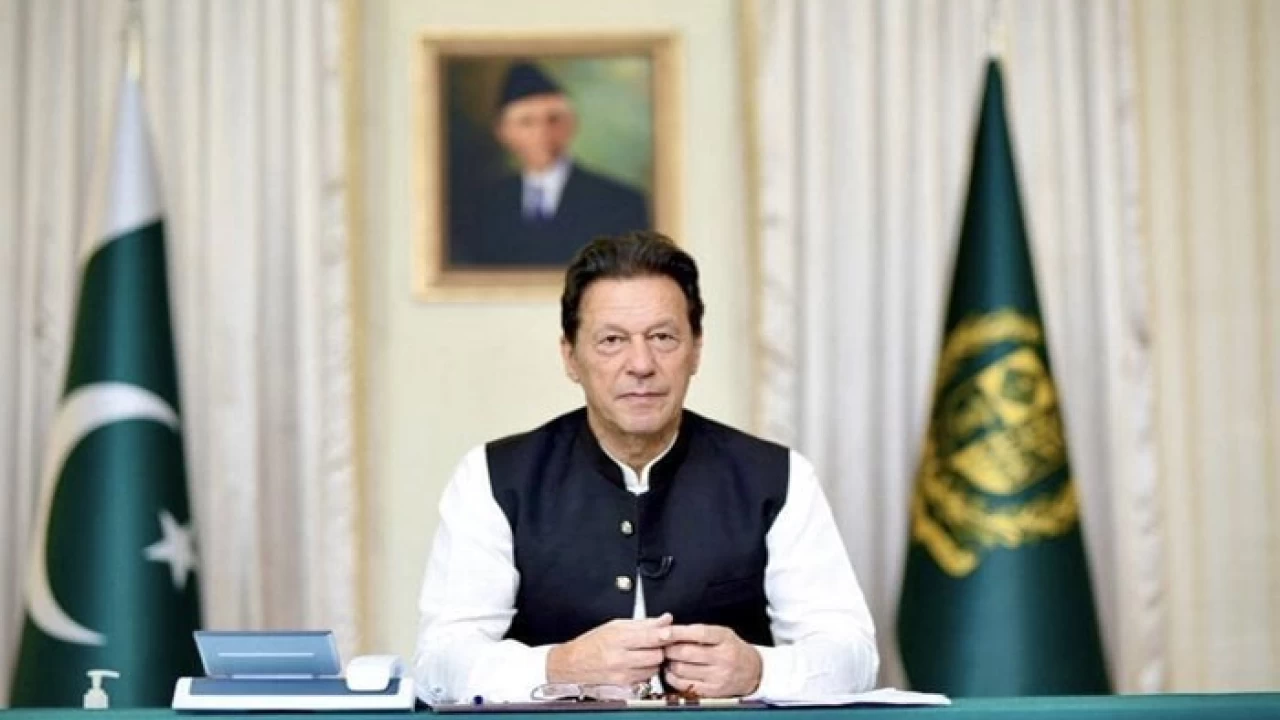 Islamabad: Prime Minister Imran Khan Sunday said that the global inflation and price hike of commodities triggered by sharp disruption in the supply and demand chain, due to Covid 19 pandemic, had affected all the countries of the world alike including Pakistan.
In a fifth session of "Aap Ka Wazir Azam Aap Key Sath' programme, the prime minister said that post-Covid scenario sent the prices of vital commodities skyrocketing and Pakistan was not the only country in the world to bear the brunt of imported global price hike.
According to PM Office Media Wing, the prime minister had held four such like live Tv sessions with the public last year. About 86 questions, 74 on telephone calls and 12 others via social media, were responded by the prime minister during these sessions.
The callers had raised different issues pertaining to corruption, land grabbing, inflation, coronavirus, Riyasat-i-Madina, etc., besides giving certain suggestions.
The highest participation in these sessions was made by the callers from Punjab province followed by Islamabad Capital Territory, Sindh and KPK. About 11 percent among these participants were overseas Pakistanis.
Major redressal of the public grievances included inheritance share of land as raised by a resident of Kohat, improvement of traffic system in Lahore, construction of RHC at a land donated by a resident of Sarai Alamgir for which the government of Punjab had allocated Rs30 million for the proposed scheme, waterlogging issue due to Gojra main drain in Faisalabad, stone crushing pollution issue at Ghora Gali, etc road, corruption in the utility store, passport issue at Pakistan embassy in Germany and initiation of criminal proceedings related to encroached land of an overseas Pakistani.
Issuance of prompt directions and resolution of their grievances by the prime minister had been widely appreciated by the participants who had also expressed their acknowledgment and gratitude to the prime minister.