Pakistan's "Swing State"
South Punjab has become a "swing state" in Pakistan. Fortunes and misfortunes alike can be swayed by where the region chooses to place allegiance.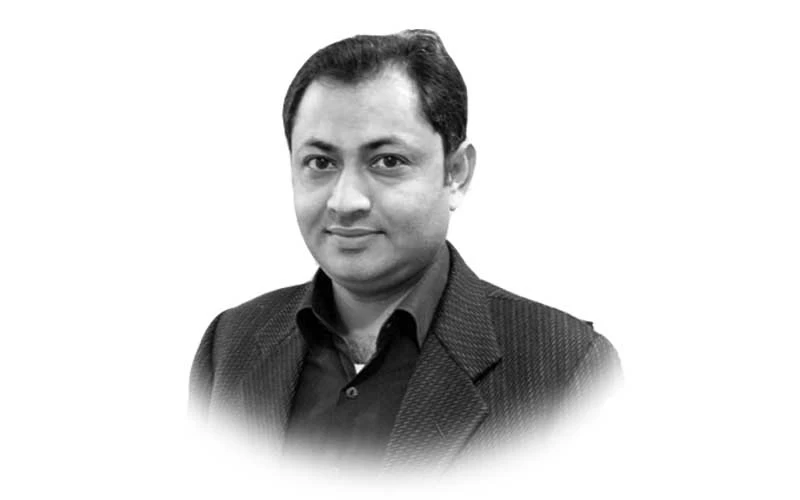 In the 2018 general elections, Pakistan Tehreek-e-Insaf (PTI) was able to form a government in the center and in Punjab when South Punjab decided to swing its way.
One of the major reasons for Pakistan Muslim League-Nawaz's (PML-N)'s failure in the region was the absolute abandonment of the area by Shehbaz Sharif's administration. As compared to the development work that was done in Lahore and Central Punjab, Multan, Dera Ghazi Khan and Bahawalpur were sidelined.
And so, a South Punjab faction was created just a month before the general elections out of the electables that belong to Pakistan People's Party (PPP) and PML-N. Some of the names now waxing eloquent about the injustices wrought in the region had earlier been elected on Pakistan Muslim League-Quaid (PML-Q) tickets too. Most of the men in the faction were feudals, gaddi-nasheens or land holders. Under the right circumstances, these politicians have been most beneficial for whomever Lady Luck is going to bestow her smile upon.
As per our constitution, Punjab is one province. But that is where the legalities end. In the minds of the people of Punjab, the south is a distinctly separate region. South Punjabis would be delighted if they get recognized as Seraiki Province. But at this point they will make do with just a title carrying just their geographic location, just as long as their dream is fulfilled.
The PTI infamously promised that within the first 100 days of the party taking charge in the capital, it will begin proceedings to carve out a South Punjab province. For one year, the issue remained dead. Once the media started discussing the issue, a South Punjab Secretariat was created. It remained toothless with Lahore still taking all the decisions pertaining to the southern districts. An administrative attempt not backed up by political will was bound to crash. Chief Minister Usman Buzdar, described with much fanfare as a man who belonged to a backward area, decided that he did not want to be the administrator of just Central Punjab. And so the notification became a mere piece of paper.
Buzdar has said that South Punjab remains high on his agenda. He asks that no heed be paid to the propaganda of naysayers. One is tempted to ask him if the notification was suspended on the advice of the naysayers. Whatever the political reasons behind, the fact remains that the South Punjab issue is going to be raised once more. Once again, the main characters will be the politicians who have spent time in the stables of all political parties. South Punjab itself will remain woefully underdeveloped and ignored. Relentless poverty forces people to leave their homes and make their way towards bigger cities. Universities churn out graduates who will get no jobs. Vocational institutes and few and far in between. Industrial infrastructure is absent. The few agricultural reforms that were adopted will be dropped after the suspension of the notification.
PTI will have to pay heavy political costs for taking this decision. Delusioned by PPP and PML-N, the voters of South Punjab had looked towards PTI in the hope of getting their own province and equal development opportunities. After 31 months in power, Imran Khan has been unable to fulfill even a single electoral promise made to the entire country. Far from getting rid of IMF, we are now about to hand over State Bank of Pakistan to them. Instead of recovering looted wealth from former rulers, the PTI went into seat adjustment with them in the senate elections. If all failures are mentioned here, we may run out of space.
PPP has been trying to return to its past strength in Punjab since eight years now. It tried to bring PML-Q into power with the help of PML-N. But for Nawaz Sharif's party, sharing government with a competent Chief Minister was a worse option than sitting in the opposition with a very incompetent one.
But now, PPP must be hoping anew for elusive success in the province. It has started reforming party structure and reconnecting with the central players of the area. It is true that the people of South Punjab have a soft corner for PPP. Meanwhile, powerful circles are once again ready to use the area as a swing state. Political heavyweights may be handed over to PPP if PDM is truly finished.
If that does happen, then PPP's road to Islamabad and Lahore may well be obstacle free.
The writer tweets at @asimdogar76
Federal Minister Ishaq Dar vows to revive economy
"The mess left behind by the PTI government could not be cleared in six months"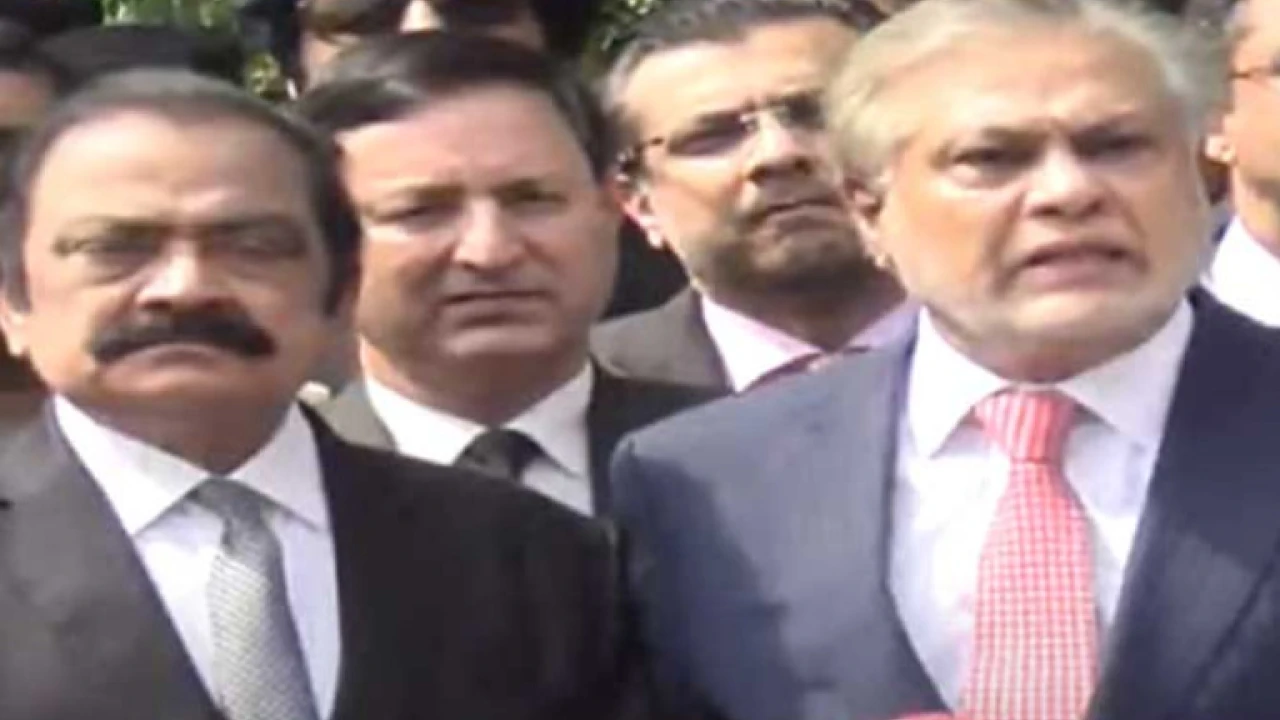 Islamabad: Federal Minister Ishaq Dar has vowed to revive the economy, saying that the speculators will not be allowed to play with the local currency.
Talking to the media persons in Islamabad on Wednesday, he said stabilizing the local currency and reducing inflation and interest rates are priorities of the government. He said we do not believe in mere verbal claims rather history is the testimony of our economic performance.
Ishaq Dar expressed satisfaction over the appreciation of the rupee over the last two days saying this has reduced our loans.
The Federal Minister said the country is currently faced with the worst economic crisis because of the mismanagement of the previous government of PTI. He said it was because of the efforts of former Finance Minister Miftah Ismail that the country averted default. He however said that the mess left behind by the PTI government could not be cleared in six months.
Ishaq Dar regretted that the PTI government during its last days in office violated the international agreements to take political mileage.
As regards the case against him, Ishaq Dar said it is a fake. He said he has been a consistent taxpayer over the last thirty-four years and that he never delayed his tax returns. He said the previous government also canceled his passport and it was the current coalition government that issued him a passport.
Speaking to the media on arrival at the Finance Ministry, Federal Minister Ishaq Dar said the speculators will not be allowed to play with the local currency. He rejected the impression that the PML(N) government in its tenure between 2013 and 2018 injected dollars into the market to keep the rupee overvalued.
He said we rather took the foreign exchange reserves to a record level of twenty-three billion dollars. He said we believe in the market economy, recalling it was the PML-N government that introduced market-based exchange rate. Ishaq Dar said the country is facing difficult challenges but these will be tackled as was done in the past.
Hurricane Ian hits ashore in Florida with Category 4 fury
Ian made landfall at 3:05 p.m. EDT (1905 GMT) near Cayo Costa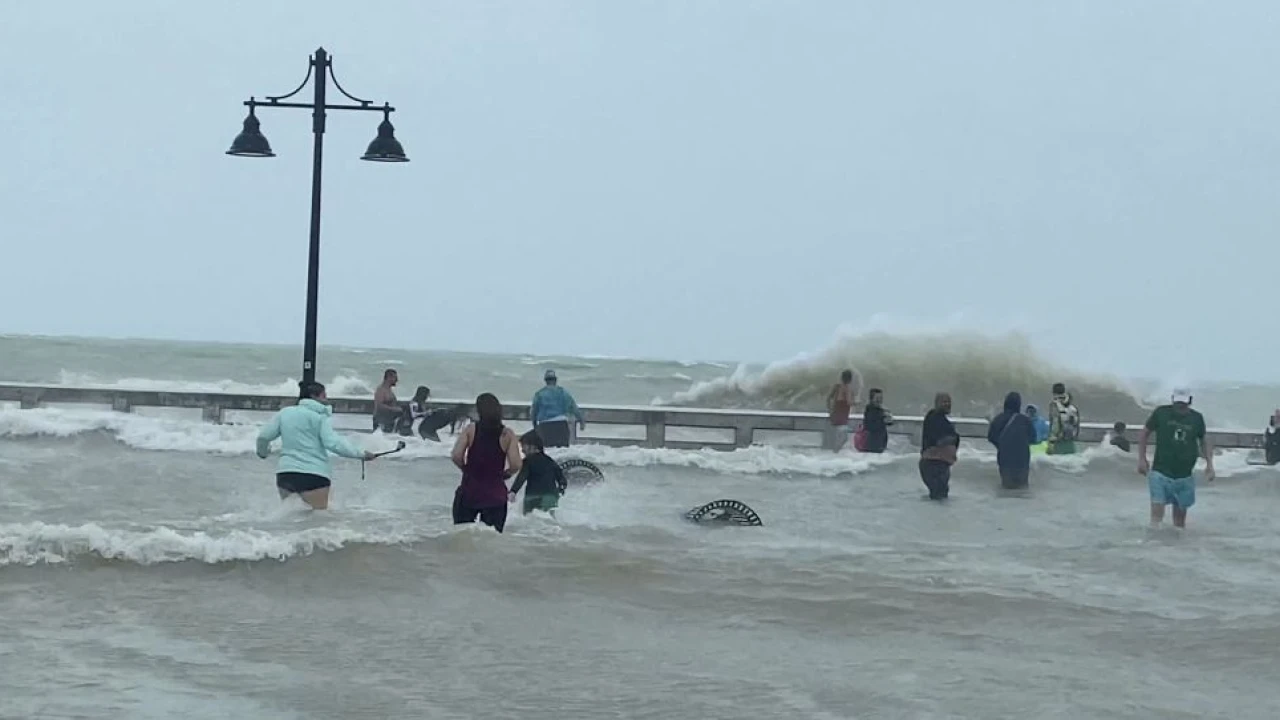 Hurricane Ian plowed into Florida's Gulf Coast on Wednesday as one of the most powerful U.S. storms in recent years, assaulting the state with howling winds, torrential rain and a treacherous surge of ocean surf.
Ian made landfall at 3:05 p.m. EDT (1905 GMT) near Cayo Costa, a barrier island just west of Fort Myers, as a Category 4 hurricane, with sustained winds of up to 150 miles per hour (241 km per hour), the U.S. National Hurricane Center (NHC) reported.
The storm's wind speeds put it just shy of a Category 5 designation on the Saffir-Simpson scale, the most severe classification for storms with maximum sustained winds of at least 157 mph.
The region around the landfall zone is home to miles of sandy beaches, scores of resort hotels and numerous mobile home parks, a favorite with retirees and vacationers alike. But the storm soon transformed idyllic coastal communities into disaster zones.
An hour after landfall, video posted on social media and local TV stations showed water fueled by the powerful storm surge rushing through communities, nearly at the rooftops of homes. The town of Fort Myers Beach was nearly submerged by floodwaters and the ruins of homes could be seen floating downstream, along with cars.
A view of Sanibel Island posted on Twitter showed the ocean rushing over the seawall and flooding into a resort hotel's swimming pool. Other video from the island showed roads inundated by the storm surge, rising up to the tops of street signs.
Video posted on Twitter by a local reporter showed the ruins of several homes floating in floodwaters at Fort Myers Beach. A live camera shot from Sanibel Island on Twitter showed palm trees bent sideways amid a torrent of near blinding rain and wind as enormous waves crashed up a beach and onto a road.
Forecasters say Ian would unleash storm surges - wind-driven coastal flooding - of up to 18 feet (3.7 meters) along with intense thunderstorms and possible tornadoes.
"This is a storm that we will talk about for many years to come, an historic event," said Ken Graham, director of the National Weather Service.
Even as Ian lashed Florida's Gulf Coast with fierce winds and drenching rains in the final hours before it swept ashore, authorities warned residents it was too late for anyone who had yet to evacuate to safely do so.
In terms of its sustained wind speeds, which peaked at 155 mph before landfall, Ian ranks as one of the most ferocious hurricanes to strike the U.S. mainland in recent years. By comparison, Hurricane Michael came ashore in Florida's panhandle with steady winds of 155 mph, while Ida last year packed sustained winds of 150 mph when it landed in Louisiana.
The Weather Channel reported that Ian made landfall in the exact same point where Hurricane Charley made landfall in 2004 as a Category 4 storm. Both hurricanes had winds of 150 mph at landfall.
Ian was expected to weaken a notch after coming ashore, according to the NHC.
Ian knocked out power to over 1 million customers so far. Earlier this week, authorities told more than 2.5 million residents to evacuate. Doug Coe of Venice was one of those residents who chose to ignore warnings and stay put. As he walked through rainfall on Wednesday morning to see how a friend's home was weathering the storm, Coe admitted to never experiencing a storm of such magnitude, but he seemed unfazed by the prospects of it ravaging his neighborhood.
"You have to be vigilant because you never know what's going to happen with it," he said. "I'm staying vigilant, but trying not to worry."
Hotels along Interstate Highway 75, which runs up and down Florida's west coast, were jam packed with people seeking shelter. The region is dotted with mobile home parks, which most residents had abandoned, taking refuge in local schools and other facilities converted to emergency shelters. The area's numerous assisted-living facilities were mostly evacuated, too.
Heartis Venice, an assisted-living home north of Venice, was an exception. Of its 107 residents, 98 decided to stay put and continue receiving care with help of staff and some family members, general manager Michelle Barger said. The facility, opened two years ago, was built to withstand a Category 5 storm.
The facility stocked up on enough food and water to last more than seven days, as well as all medications and supplies needed to provide services, Barger said.
"Our community is locked down. We're secure and we're prepared for this," she said.
WARMING PLANET
Climate change is making hurricanes wetter, windier and more intense. There is also evidence that it is causing storms to travel more slowly, meaning they can dump more water in one place, scientists say.
"Hurricane Ian's rapid intensification could prove to be another example of how a warming planet is changing hurricanes," said Kait Parker, meteorologist and climate scientist at IBM's weather.com. "Research shows we are seeing this far more often than we did in decades past."
On Tuesday, the storm thrashed Cuba, knocking out the electrical grid for 11 million people and ravaging the western end of the Caribbean island nation with violent winds and flooding. By early Wednesday, the state electricity provider said it had begun to restore power across eastern Cuba.
SOURCE: REUTERS
NSC approves formation of high-powered committee to investigate audio leaks
The meeting agreed to review the security, safety and the protection of official communications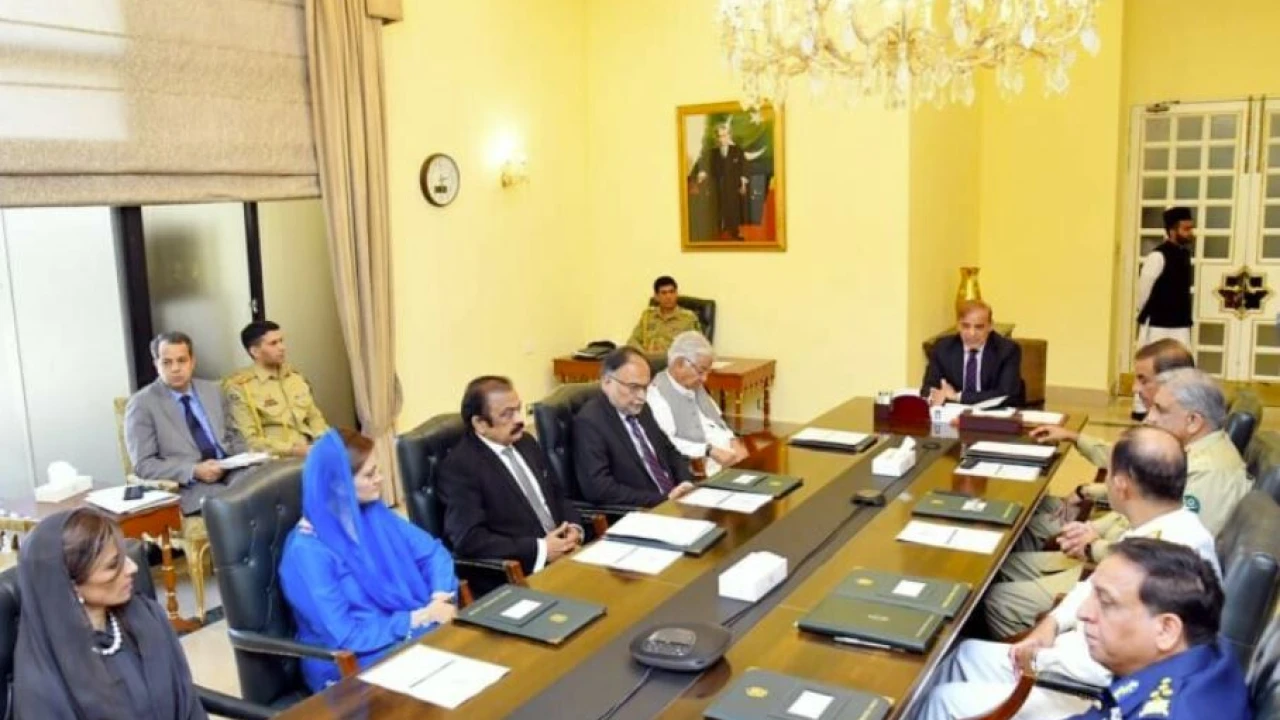 Islamabad: The National Security Committee (NSC), in its meeting held here Wednesday with Prime Minister Muhammad Shehbaz Sharif in chair, approved the constitution of a high-powered committee led by Interior Minister Rana Sanaullah to probe the issue of audio leaks.
The meeting, which besides Federal Ministers was attended by Services Chiefs, heads of intelligence agencies and other senior officials, pondered over the audio leaks matter.
After consultation, the meeting also decided to prepare "Legal Framework" about cyber-security and in that respect directed the Ministry of Law and Justice for the preparation of legal framework.
The meeting agreed to review the security, safety and the protection of official communications in view of current changed environment of modern technology and cyberspace so as to check any interruption in the security system.
The heads of intelligence agencies gave a detailed briefing about the security of importance places including the PM House, cyberspace and other related aspect.
The meeting was told that investigations about the audios circulating on social media were underway.
It was also told about the fool-proof security arrangements at PM House, after the identification of some aspects regarding security.
The meeting was apprised of emergency steps being taken to ensure the security of important places and buildings including the PM House and Ministries so as to avoid any such situation in future.
SOURCE: APP