Pakistan's "Swing State"
South Punjab has become a "swing state" in Pakistan. Fortunes and misfortunes alike can be swayed by where the region chooses to place allegiance.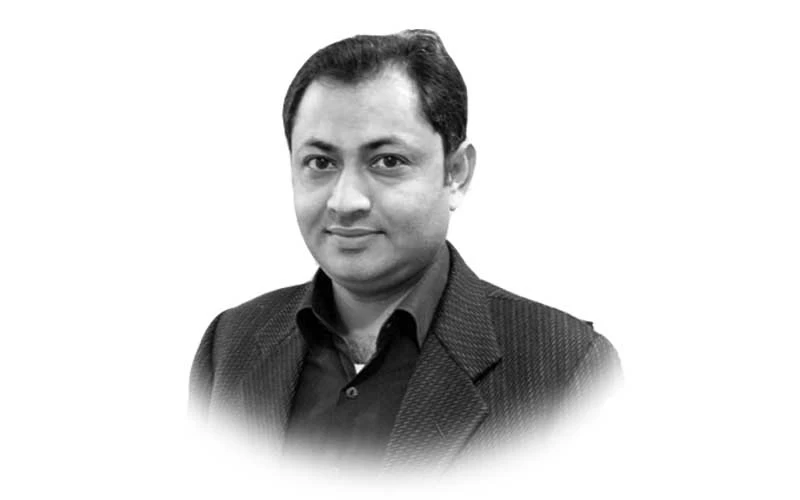 In the 2018 general elections, Pakistan Tehreek-e-Insaf (PTI) was able to form a government in the center and in Punjab when South Punjab decided to swing its way.
One of the major reasons for Pakistan Muslim League-Nawaz's (PML-N)'s failure in the region was the absolute abandonment of the area by Shehbaz Sharif's administration. As compared to the development work that was done in Lahore and Central Punjab, Multan, Dera Ghazi Khan and Bahawalpur were sidelined.
And so, a South Punjab faction was created just a month before the general elections out of the electables that belong to Pakistan People's Party (PPP) and PML-N. Some of the names now waxing eloquent about the injustices wrought in the region had earlier been elected on Pakistan Muslim League-Quaid (PML-Q) tickets too. Most of the men in the faction were feudals, gaddi-nasheens or land holders. Under the right circumstances, these politicians have been most beneficial for whomever Lady Luck is going to bestow her smile upon.
As per our constitution, Punjab is one province. But that is where the legalities end. In the minds of the people of Punjab, the south is a distinctly separate region. South Punjabis would be delighted if they get recognized as Seraiki Province. But at this point they will make do with just a title carrying just their geographic location, just as long as their dream is fulfilled.
The PTI infamously promised that within the first 100 days of the party taking charge in the capital, it will begin proceedings to carve out a South Punjab province. For one year, the issue remained dead. Once the media started discussing the issue, a South Punjab Secretariat was created. It remained toothless with Lahore still taking all the decisions pertaining to the southern districts. An administrative attempt not backed up by political will was bound to crash. Chief Minister Usman Buzdar, described with much fanfare as a man who belonged to a backward area, decided that he did not want to be the administrator of just Central Punjab. And so the notification became a mere piece of paper.
Buzdar has said that South Punjab remains high on his agenda. He asks that no heed be paid to the propaganda of naysayers. One is tempted to ask him if the notification was suspended on the advice of the naysayers. Whatever the political reasons behind, the fact remains that the South Punjab issue is going to be raised once more. Once again, the main characters will be the politicians who have spent time in the stables of all political parties. South Punjab itself will remain woefully underdeveloped and ignored. Relentless poverty forces people to leave their homes and make their way towards bigger cities. Universities churn out graduates who will get no jobs. Vocational institutes and few and far in between. Industrial infrastructure is absent. The few agricultural reforms that were adopted will be dropped after the suspension of the notification.
PTI will have to pay heavy political costs for taking this decision. Delusioned by PPP and PML-N, the voters of South Punjab had looked towards PTI in the hope of getting their own province and equal development opportunities. After 31 months in power, Imran Khan has been unable to fulfill even a single electoral promise made to the entire country. Far from getting rid of IMF, we are now about to hand over State Bank of Pakistan to them. Instead of recovering looted wealth from former rulers, the PTI went into seat adjustment with them in the senate elections. If all failures are mentioned here, we may run out of space.
PPP has been trying to return to its past strength in Punjab since eight years now. It tried to bring PML-Q into power with the help of PML-N. But for Nawaz Sharif's party, sharing government with a competent Chief Minister was a worse option than sitting in the opposition with a very incompetent one.
But now, PPP must be hoping anew for elusive success in the province. It has started reforming party structure and reconnecting with the central players of the area. It is true that the people of South Punjab have a soft corner for PPP. Meanwhile, powerful circles are once again ready to use the area as a swing state. Political heavyweights may be handed over to PPP if PDM is truly finished.
If that does happen, then PPP's road to Islamabad and Lahore may well be obstacle free.
The writer tweets at @asimdogar76
First teaser for official PSL 7 anthem released
'Agay Dekh' Teaser for official PSL 7 anthem features sneak peeks into music video of song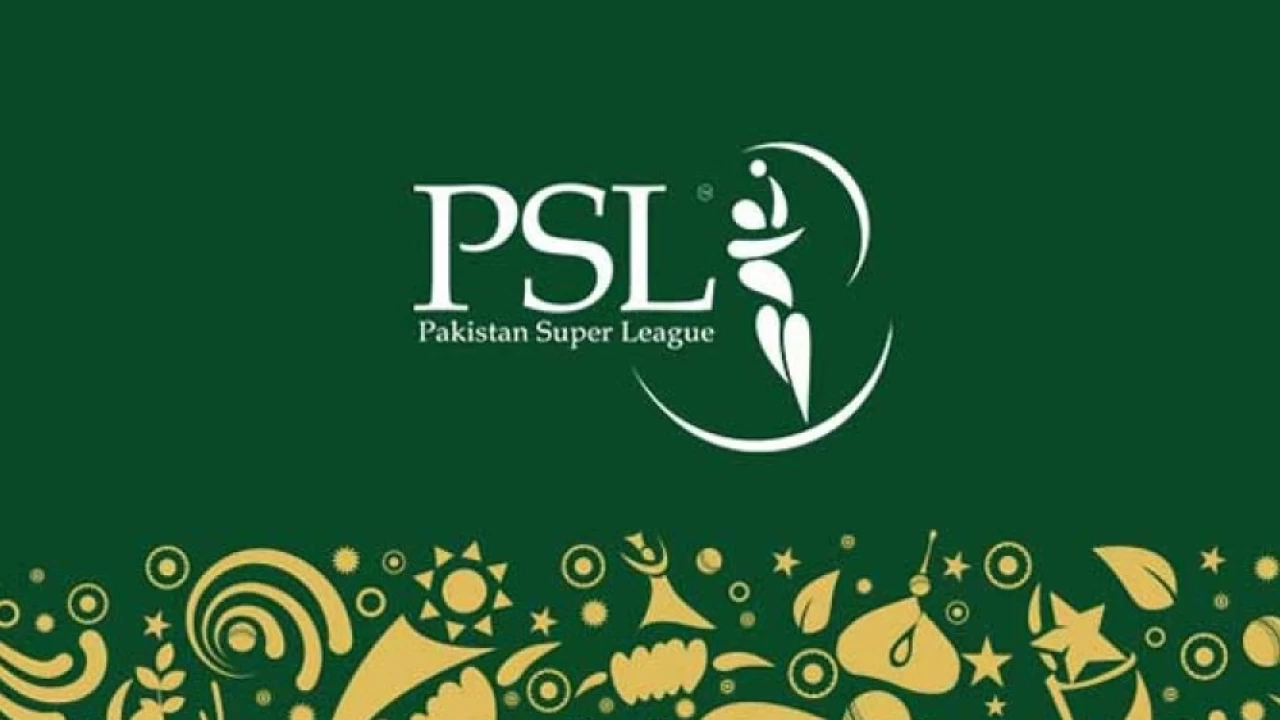 Lahore: The first teaser for the official Pakistan Super League (PSL) anthem for this season has been released, with the song titled "Agay Dekh" set to feature pop superstars Atif Aslam and Aima Baig.
While most of the details of the anthem continue to be kept tightly under wraps, the teaser features sneak peeks into the music video of the song. Shots of Atif and Aima with their backs towards the camera, children playing gully cricket and yet-to-be-filled stadium seats offer just enough to hype most PSL fans for the much-awaited anthem.
Prior to the release, the official PSL account tweeted, "Agay Dekh! #HBLPSL7 Anthem teaser dropping soon. First look on TikTok at 2:00 PM. Stay tuned!"
ago Agay dekh. #HBLPSL7 Anthem teaser. #AgayDekh #LevelHai

VC : PCB #Cricket | #CricketRoom #PSLAnthem | #PSL2022 | #PSL7 pic.twitter.com/GsSUtfvmgq

— Cricket Room (@cricketroom_) January 23, 2022
Fans of the singers are excited for the release of the anthem, with Atif's followers being particularly delighted over the fact that the anthem will be released in addition to his latest Coke Studio 14 offering opposite Momina Mustehsan. Agay Dekh, produced by Abdullah Siddiqui, will be released in collaboration with TikTok.
𝐀𝐠𝐚𝐲 𝐃𝐞𝐤𝐡! #HBLPSL7 Anthem teaser dropping soon. First look on TikTok at 2:00PM. Stay tuned! #LevelHai pic.twitter.com/eYQgiwuUlY

— PakistanSuperLeague (@thePSLt20) January 23, 2022
Annual COVID vaccine rather than frequent boosters would be preferable: Pfizer CEO
"We will have a vaccine that you will have to do once a year"
Jerusalem: Pfizer Inc. Chief Executive Albert Bourla said on Saturday that an annual COVID-19 vaccine would be preferable to more frequent booster shots in fighting the coronavirus pandemic.
Pfizer/BioNtech's COVID-19 vaccine has shown to be effective against severe disease and death caused by the heavily-mutated Omicron variant but less effective in preventing transmission.
With cases soaring, some countries have expanded COVID-19 vaccine booster programmes or shortened the gap between shots as governments scramble to shore up protection.
In an interview with Israel's N12 News, Bourla was asked whether he sees booster shots being administered every four to five months on a regular basis.
"This will not be a good scenario. What I'm hoping (is) that we will have a vaccine that you will have to do once a year," Bourla said.
"Once a year - it is easier to convince people to do it. It is easier for people to remember.
"So from a public health perspective, it is an ideal situation. We are looking to see if we can create a vaccine that covers Omicron and doesn't forget the other variants and that could be a solution," Bourla said.
Bourla has said Pfizer could be ready to file for approval for a redesigned vaccine to fight Omicron, and mass produce it, as soon as March.
Citing three studies, the U.S. Centers for Disease Control and Prevention (CDC) said on Friday that a third dose of an mRNA vaccine is key to fighting Omicron, providing 90% protection against hospitalization.
A preliminary study published by Israel's Sheba Medical Center on Monday found that a fourth shot increases antibodies to even higher levels than the third but was likely not enough to fend off Omicron. Nonetheless, a second booster was still advised for risk groups, Sheba said.
SOURCE: Reuters
Bomb on bus kills six in western Afghan city of Herat
The sticky bomb attached to the fuel tank of the passenger vehicle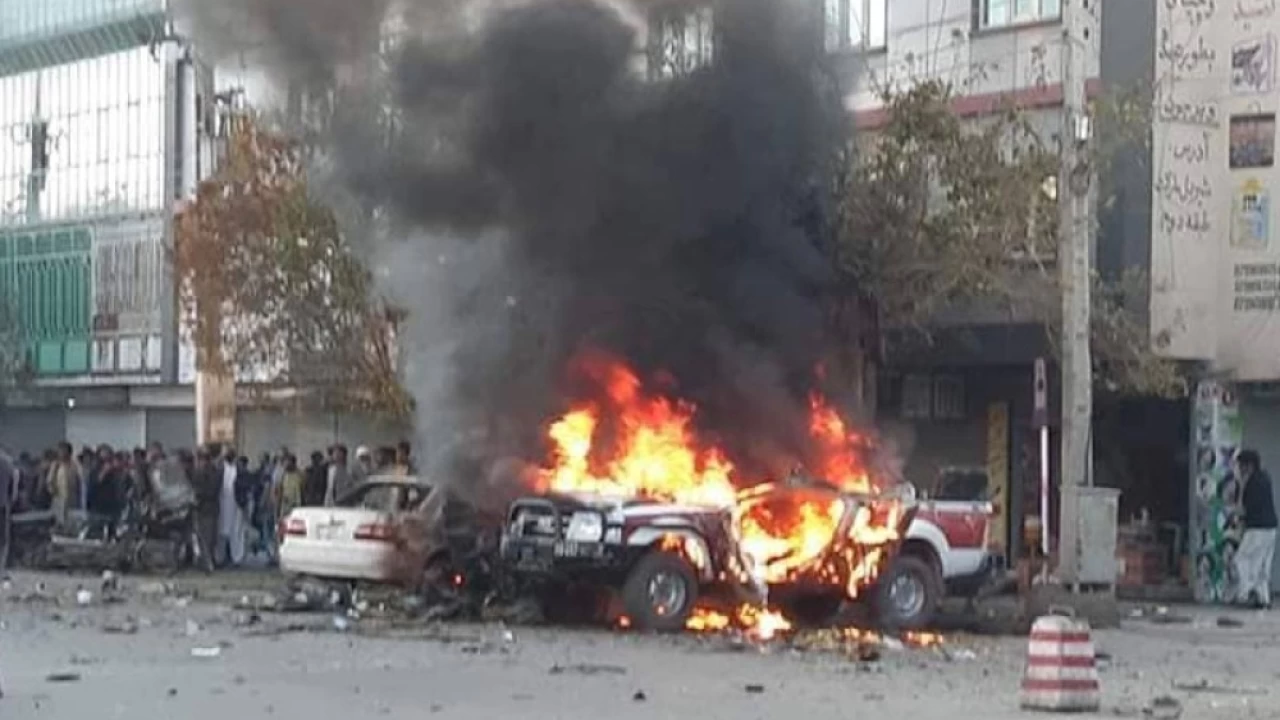 Kabul: A bomb blast on a minibus killed at least six people in the western Afghan city of Herat on Saturday.
The sticky bomb was attached to the fuel tank of the bus, and left nine other people wounded.
"Four women were among the six killed," the head of Herat s provincial hospital, Arif Jalali said.
The blast was confirmed by Herat's intelligence office.
"Initial reports indicate it was a sticky bomb attached to the fuel tank of the passenger vehicle," said Sabit Harwi, a spokesman for the office.
Herat provincial police also confirmed the bomb blast.
Security in Afghanistan has vastly improved since a two-decade long insurgency by the Taliban ended with the hardline Islamist group's capture of the capital Kabul in August.
However, several attacks are reported each week throughout the country, including some claimed by the regional chapter of the Islamic State group.
Herat is the country's third-biggest city, close to the border with Iran, and has remained relatively peaceful in recent months.
SOURCE: AFP