Truth must come out
From the cradle to the grave we are instructed by society to speak truth. Yet the practice carries more penalties than speaking an outright lie does.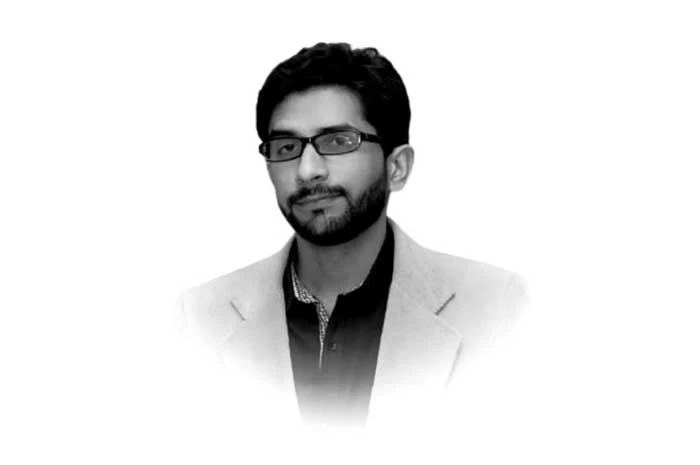 A controversial skill, then, to be truthful. If ever we decide to stand by the truth, then we are asked to consider the doctrine of (particular) necessity, self-made social norms and even national security. The majority among us refuse to engage with such complications and instead take either to keeping silent or even lying. This social duplicity has kept us back as a people and as a country.
I have no qualms in saying that this social conditioning, this belief that one cannot disagree with obsolete traditions and norms, with your elders, with those who hold senior positions to you and with state policies is absolutely wrong. Had this been wrong then would our religious figures, our revolutionary leaders, our reformists have brought about the change that they did?
I do not say that in our disagreement we let go of our manners when talking to our elders or that we do not consider the state when giving an honest opinion. But I do insist that we realize that there is a difference between loyalty and slavery. Speaking the truth, listening to the truth and self-accountability does not harm us, belief in black and white narratives does. Suppressing facts leads to the promotion of distortion. In simple words, a point comes when it is becomes difficult to differentiate between a truth and a lie. From that point onwards, social chaos is always close by.
Restricting the truth also leads to an atmosphere of suppression, one that has the potential to turn into lava. There is nothing more painful than observing injustice but not being able to comment on it or write about it. The anger turns into resentment and eventually anger. When young people are asked to perform this impossible task, they turn their resentment towards the state. Lets hope such a point does not arise in the country or else our system will collapse and we will have to build, from scratch, a new one.
For those who are paying attention, the clues point towards our society marching towards this threshold. From our political class, to our religious leaders, to the analysts who appear on TV daily, almost all have abandoned the truth in favor of advantageous versions of facts. Where else can this road go, on which are being marched, but towards a society full of cruelty and barbarism?
There is a faction that believes this system will keep on moving ahead despite this glaring threat. History is not their forte or else they would know how misplaced their belief is. This system can be changed and will be changed, the road to that change has been determined since eternity. It is simply, holding high the banners of truth even when all else around you degenerates into misinformation. If we wish to change the luck of this country than we must follow this path, stopping for nothing till we have achieved our goal.
Yes, there are many obstacles ahead. But if we are being asked to put on blindfolds, our hands are being bound to stop them from putting truth on paper, and our tongues are being locked up, then we have been left with no choice. Freedom does not come without sacrifice.
'Implement SC orders for election in Punjab, KPK,' President writes letter to PM
President Dr. Arif Alvi has also brought into the attention of Prime Minister Shehbaz Sharif that fundamental and human rights have been violated, and pointed out fall of Pakistan's ranking in the World Press Freedom Index.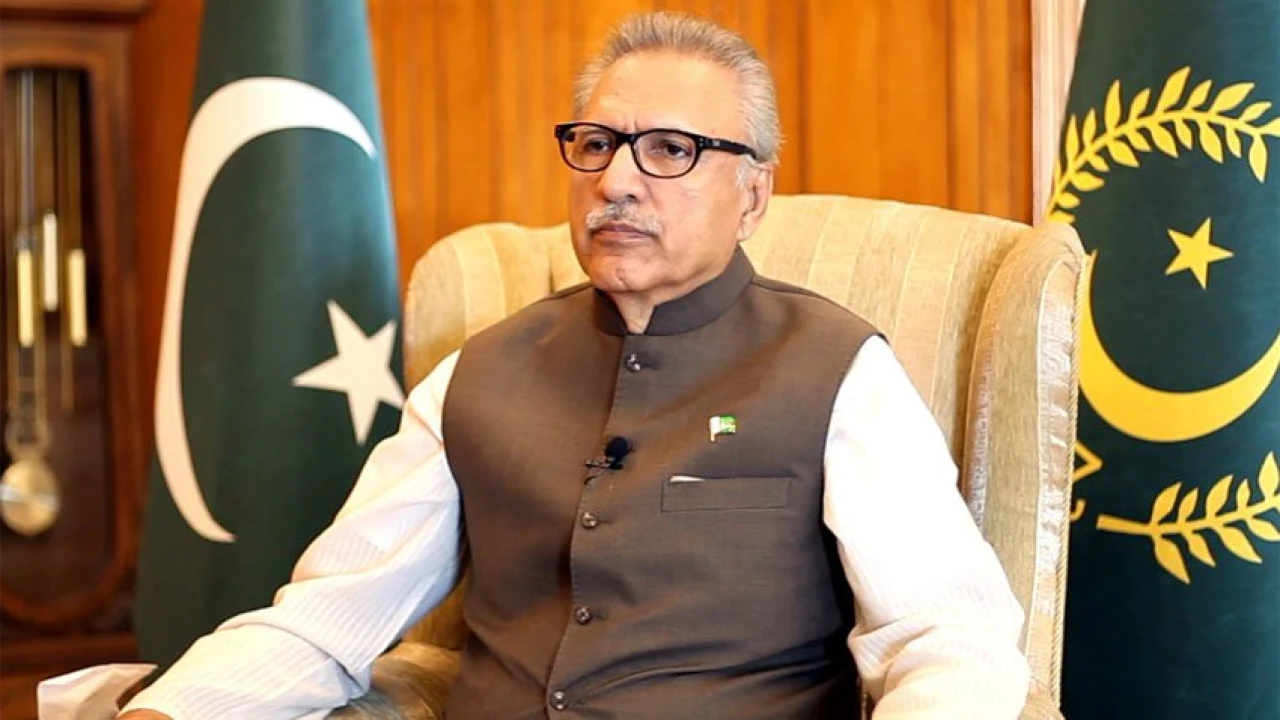 Islamabad: President Dr. Arif alvi asked Prime Minister Shehbaz Sharif to direct the federal and the provincial governments to ensure assistance to Election Commission of Pakistan in conducting Punjab and Khyber Pakthunkhwa elections in the light of the Supreme Court's orders.
The President asked him to do so that they could avoid further complications.
He made this request in a letter to Prime Minister Shehbaz Sharif after the ECP decided to postpone general elections in Punjab from April 30 to October 8 due to security reasons. The decision of the ECP turned out to be surprising for many, especially for Pakistan Tehreek-e-Insaf (PTI) which termed it against the law and constitution and said that it was clear violation of the Supreme Court orders.
صدر مملکت ڈاکٹر عارف علوی کا وزیراعظم پاکستان میاں محمد شہباز شریف کے نام خط
https://t.co/9A4daYlOGS pic.twitter.com/ULcgvc4Z0W

— The President of Pakistan (@PresOfPakistan) March 24, 2023
The President also mentioned the elections in the provinces as well as use of disproportionate force by authorities concerned against the politicians, political workers and journalists.
He said that the prime minister being head of the government was responsible for protecting fundamental and human rights.
The President said that all the relevant authorities in the federal and the provincial governments should stay away from abuse of human rights and asked them to provide assistance to the ECP in holding general elections in Punjab and KP within the time frame under the law.
The Supreme Court on March 1 had decided that the Punjab and KPK elections should be held within 90 days as per the law, and gave permission to the ECP to propose a poll date that deviaes from he 90-day deadline by the barest minimum in case of any difficult in this regard.
Alvi also said that the executive authorities and government departments committed a clear violation of the Constitution despite that they are bound under Article 220 of the Constitution.
He further mentioned that ECP did not implement its earlier announcement of April 30 and had openly violated the orders of the apex court. He cited Article 46 of the Constitution which says the prime minister will keep the president informed on all policy matters and legislative proposals by the federal government.
The president also mentioned that it was a matter of concern that no meaningful consultation with the president on policy issues was undertaken by the prime minister in line with the above article.
Besides it, President Alvi also brought PM Shehbaz's attention to recent events where "glaring violations of fundamental and human rights" were committed, asking him to take remedial measures and preventive actions.
"Your attention is drawn towards the seriousness of these incidents of human rights violations, atrocities of police/law enforcement agencies and grossly disproportionate use of force against the citizens of Pakistan. Multiple fake and frivolous cases have been registered against politicians, workers, journalists and media persons. Houses of political workers have been raided and citizens abducted without warrants and lawful justification.
"The incidents of human rights violations and oppression by state machinery against innocent citizens are in clear breach and violations of fundamental rights guaranteed by Article 4 of the Constitution, that provides for, and guarantees citizens to enjoy the protection of law and to be treated in accordance with the law," the letter said.
Moreover, the president said Pakistan had dropped 12 points down in the World Press Freedom Index 2022 to 157 out of 180 countries, saying that it reflected the country's "sorry state of affairs". He said that "this year's actions and images thereof will further exacerbate our already dismal ranking."
"In recent months, media has been further suppressed and journalists have also been subjected to charges of sedition and terrorism to stifle dissent and criticism against the government. It appears that a reign of terror has been unleashed against the media persons who have independent opinions," the president said.
It said that numerous constitutional provisions on fundamental rights were being "clearly transgressed".
"This has tarnished the image of Pakistan in the international community and is casting negative repercussions on the future of democracy and state of human rights in Pakistan," he added.
LHC allows restaurants to operate from Iftar to Suhoor
Court had rdered the restaurants to be closed by 11 pm.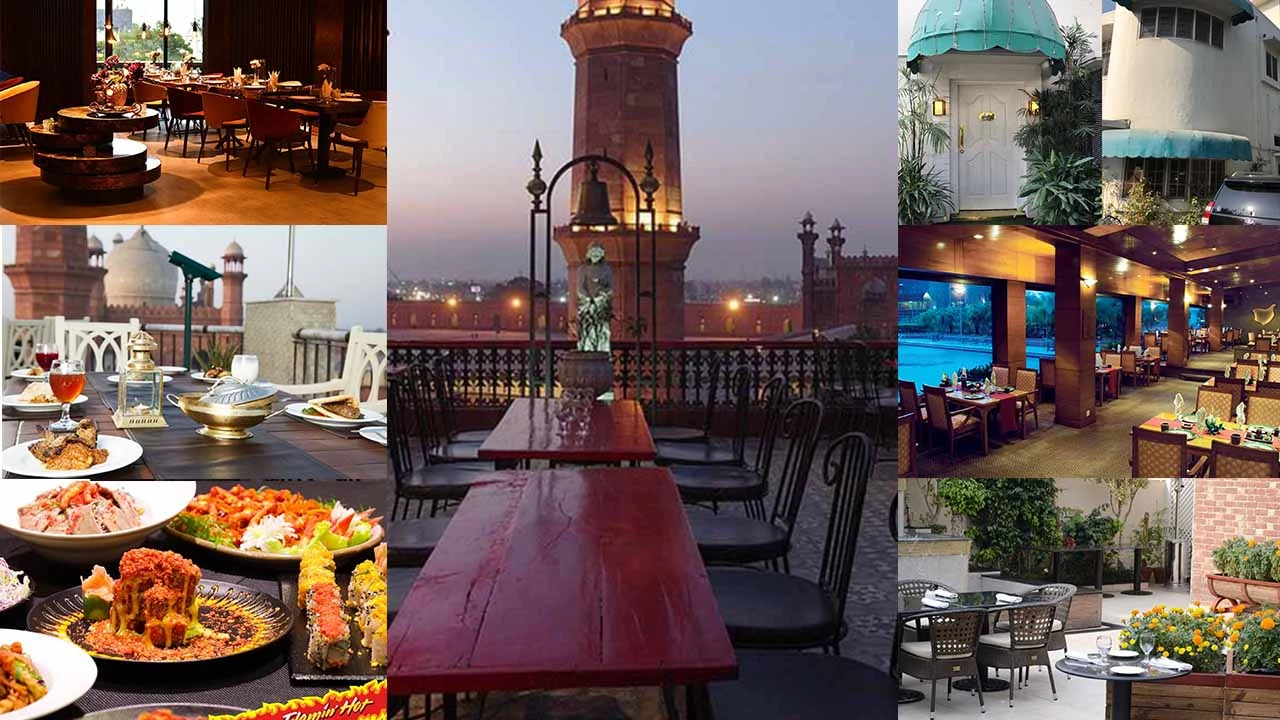 Lahore: Lahore High Court (LHC) Friday allowed restaurants to change the working hours of restaurants in view of the month of Ramadan.
Justice Shahid Kareem heard the petitions of citizen Haroon Farooq and others for the remedy of smog.
A petitioner's lawyer said that the problem with restaurants is, if they get closed at 11 pm, how they can be opened at Suhoor time.
Justice Shahid allowed the restaurants to remain operational from Iftar to Suhoor.
It is pertinent to note that LHC had issued orders to close all the restaurants in Lahore at 10 pm to prevent smog. Later the court extended an hour and ordered the restaurants to be closed by 11 pm.
'SC is the last hope for Pakistanis,' says Imran Khan
The PTI Chief questions whether the economic and terrorism challenges will be over on Oct 8.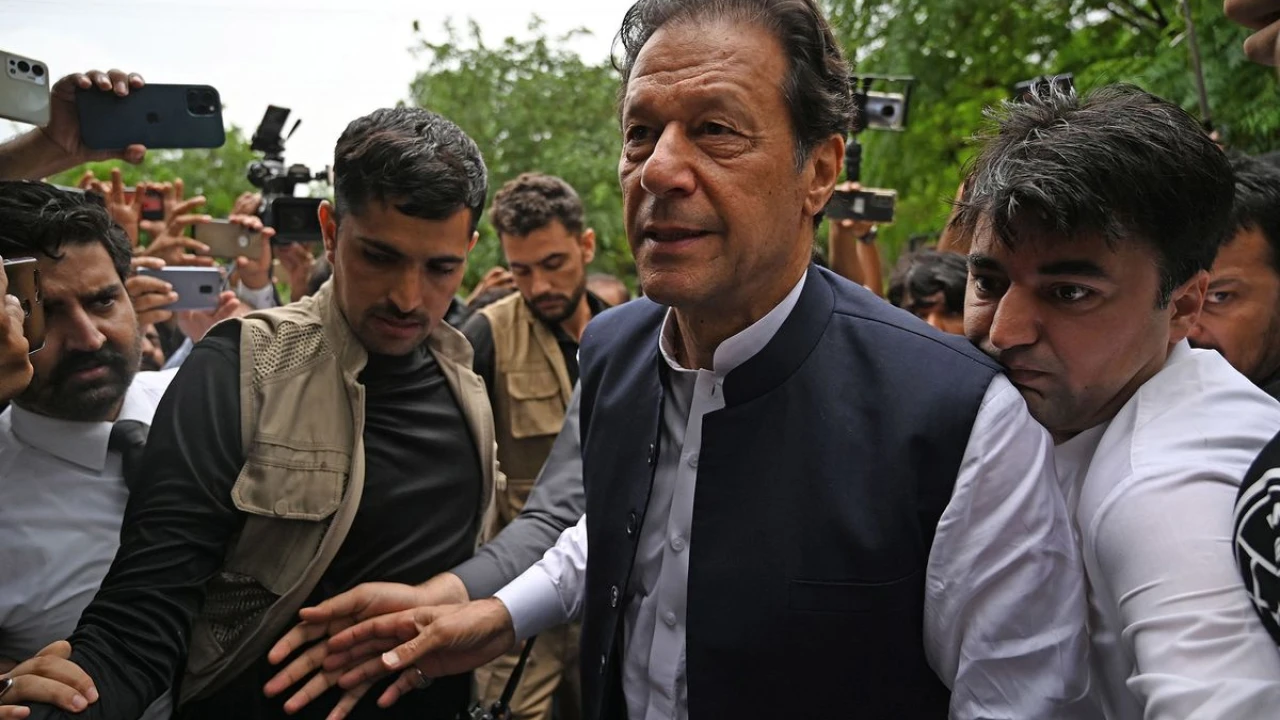 Lahore: Pakistan Tehreek-e-Insaf (PTI) Chairman and former prime minister Imran Khan said that the Supreme court of Pakistan is the last hope for all Pakistanis.
He said there was no other way to come out of the prevailing crises in the country.
"Whether the economic and terrorism crises will come to an end on Oct 8," asked Imran Khan while talking to the reporters during his appearance before the Lahore High court on Friday.
عمران خان لاہور ہائیکورٹ پہنچ گئے
pic.twitter.com/CdCphtUFXS

— PTI (@PTIofficial) March 24, 2023
The PTI Chairman said that the situation would be worsened on Oct 8.
The PM was of the view that the rulers could do anything if they decided to commit violations of the Constitution once, recalling the decision of former military dictator Zia-ul-Haq that he announced to hold elections in 90 days but remained in power for 11 years.
He also expressed serious concerns that the PTI activists and leaders were being taken into custody and he was booked in 40 cases of terrorism.
"The country will turn into a banana state without the rule of law," he added.
Khan stated that the police broke into his house when he went to Islamabad to appear before a court, saying that it was not justifiable.
He added that it was the previous government which filed 95 per cent of cases against the PDM and PPP leaders, and PML-N Supremo Nawaz Sharif was found guilty of panama papers. He said that the PTI government filed only a single case against Shehbaz Sharif.
Earlier, Khan secured extension in protective bails in five cases registered against him in Islamabad.
A two-member bench of the LHC allowed extension in the bail till March 27 after Khan appeared in person before it with his personal security. He had also told the court that his situation was quite different as he was booked in 40 terrorism cases and total 140 cases were lodged against him.