Truth must come out
From the cradle to the grave we are instructed by society to speak truth. Yet the practice carries more penalties than speaking an outright lie does.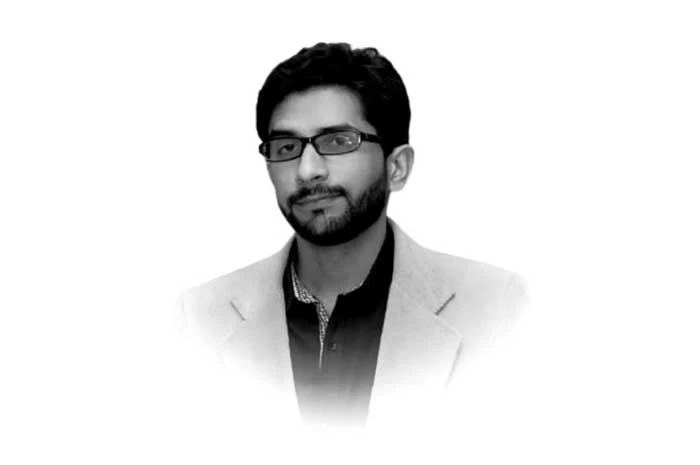 A controversial skill, then, to be truthful. If ever we decide to stand by the truth, then we are asked to consider the doctrine of (particular) necessity, self-made social norms and even national security. The majority among us refuse to engage with such complications and instead take either to keeping silent or even lying. This social duplicity has kept us back as a people and as a country.
I have no qualms in saying that this social conditioning, this belief that one cannot disagree with obsolete traditions and norms, with your elders, with those who hold senior positions to you and with state policies is absolutely wrong. Had this been wrong then would our religious figures, our revolutionary leaders, our reformists have brought about the change that they did?
I do not say that in our disagreement we let go of our manners when talking to our elders or that we do not consider the state when giving an honest opinion. But I do insist that we realize that there is a difference between loyalty and slavery. Speaking the truth, listening to the truth and self-accountability does not harm us, belief in black and white narratives does. Suppressing facts leads to the promotion of distortion. In simple words, a point comes when it is becomes difficult to differentiate between a truth and a lie. From that point onwards, social chaos is always close by.
Restricting the truth also leads to an atmosphere of suppression, one that has the potential to turn into lava. There is nothing more painful than observing injustice but not being able to comment on it or write about it. The anger turns into resentment and eventually anger. When young people are asked to perform this impossible task, they turn their resentment towards the state. Lets hope such a point does not arise in the country or else our system will collapse and we will have to build, from scratch, a new one.
For those who are paying attention, the clues point towards our society marching towards this threshold. From our political class, to our religious leaders, to the analysts who appear on TV daily, almost all have abandoned the truth in favor of advantageous versions of facts. Where else can this road go, on which are being marched, but towards a society full of cruelty and barbarism?
There is a faction that believes this system will keep on moving ahead despite this glaring threat. History is not their forte or else they would know how misplaced their belief is. This system can be changed and will be changed, the road to that change has been determined since eternity. It is simply, holding high the banners of truth even when all else around you degenerates into misinformation. If we wish to change the luck of this country than we must follow this path, stopping for nothing till we have achieved our goal.
Yes, there are many obstacles ahead. But if we are being asked to put on blindfolds, our hands are being bound to stop them from putting truth on paper, and our tongues are being locked up, then we have been left with no choice. Freedom does not come without sacrifice.
Security forces recover large cache of weapons, ammunition in South Waziristan IBO: ISPR
Security forces conducted the operation after receiving information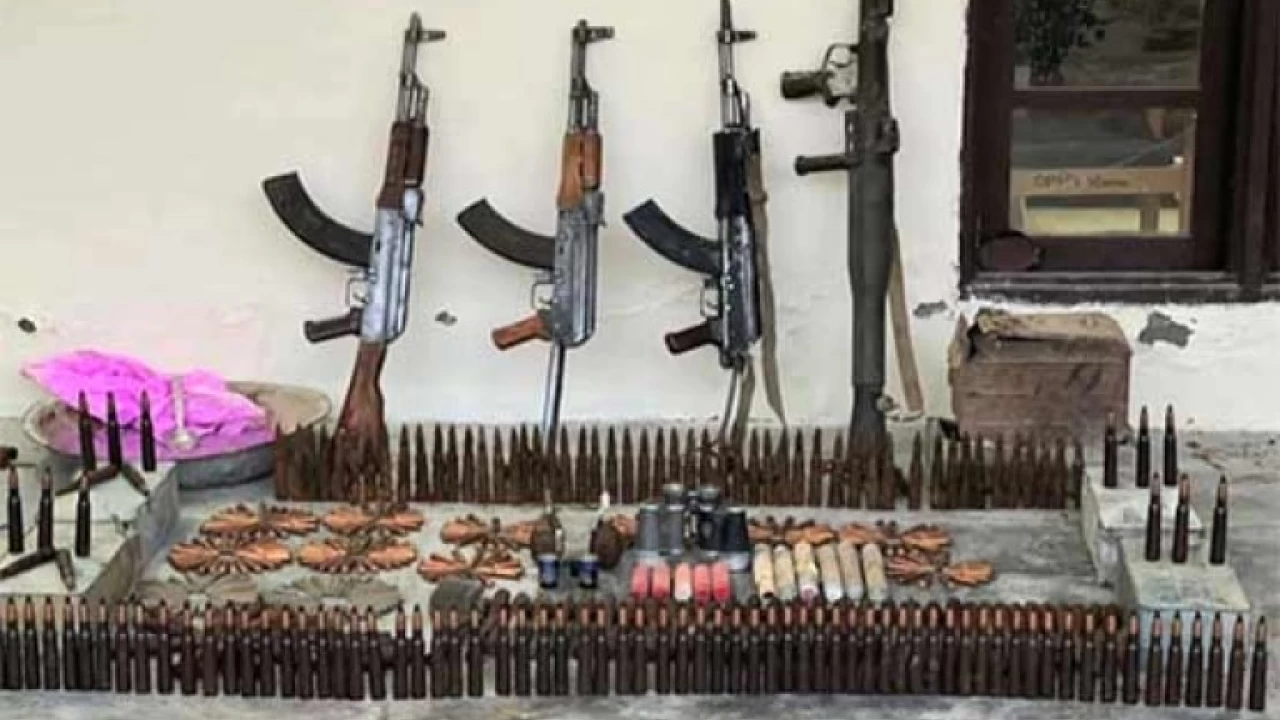 Rawalpindi: Security forces have conducted an Intelligence Based Operation in Serwekai area in South Waziristan, ISPR reported on Sunday.
In a statement, the Inter-Services Public Relations (ISPR) said security forces conducted the operation after receiving information that terrorists were present in a hideout in the area.
According to ISPR, a large quantity of weapons, ammunition and improvised explosive device (IED) preparation material was recovered from the hideout.
The recovered cache of weapons, includes sub-machine guns, RPG-7, hand grenades and large quantity of ammunition of multiple calibers, the ISPR added.
Rain, snow wind-thunderstorm expected in parts of country
The severity of the cold is expected to increase due to heavy rains and snowfall.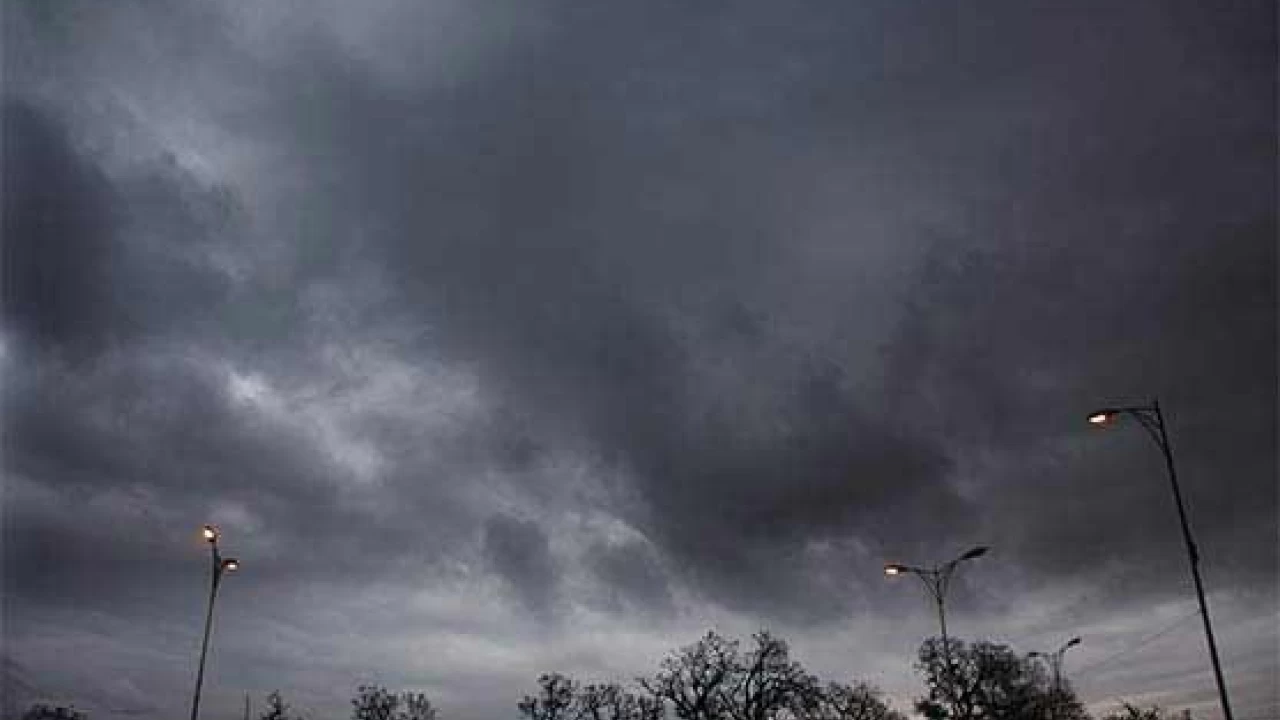 Islamabad: Rain and snow wind-thunderstorm with few heavy falls and hails storm are expected in Islamabad, upper Khyber Pakhtunkhwa, upper Punjab, Gilgit Baltistan and Kashmir during the next 12 hours.
However, dense fog is expected in upper Sindh and plain areas of Punjab.
Temperature of some major cities recorded this morning:
Islamabad 8 degree centigrade, Lahore 10, Karachi 15, Peshawar 7, Quetta -5, Gilgit 4, Murree -2 and Muzaffarabad 6 degree centigrade.
According to Met office forecast for Indian Illegally Occupied Jammu and Kashmir, cloudy weather with chances of intermittent rain is expected in Jammu, cloudy weather with chances of rain-snow in Srinagar, Leh and Anantnag, while cloudy with chances of intermittent rain-snow in Pulwama and Shopian.
Temperature recorded this morning: Srinagar, Pulwama and Anantnag 0 degree centigrade, Jammu 11, Leh -6, Shopian -2 and Baramulla -1 degree centigrade.
Global pandemic hits world economies, Pakistan no exception: PM Imran Khan
PM Office provides landline number for citizens wanting to talk directly to premier.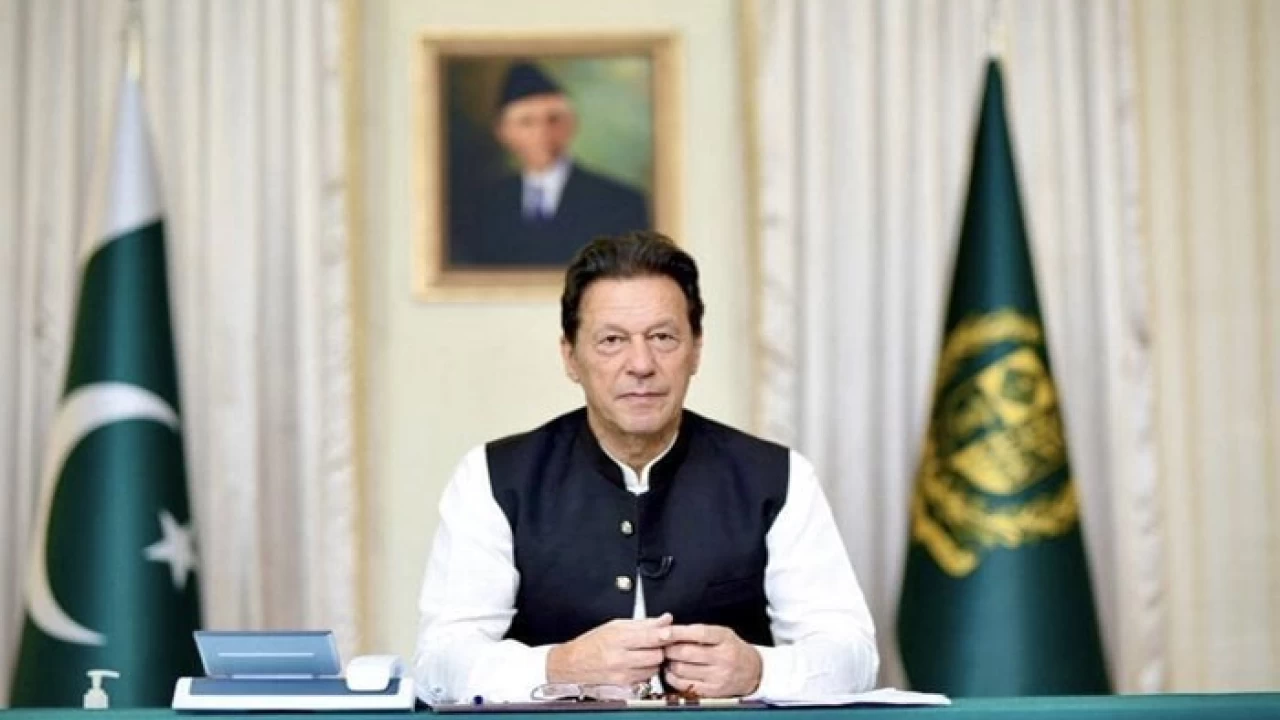 Islamabad: Prime Minister Imran Khan Sunday said that the global inflation and price hike of commodities triggered by sharp disruption in the supply and demand chain, due to Covid 19 pandemic, had affected all the countries of the world alike including Pakistan.
In a fifth session of "Aap Ka Wazir Azam Aap Key Sath' programme, the prime minister said that post-Covid scenario sent the prices of vital commodities skyrocketing and Pakistan was not the only country in the world to bear the brunt of imported global price hike.
According to PM Office Media Wing, the prime minister had held four such like live Tv sessions with the public last year. About 86 questions, 74 on telephone calls and 12 others via social media, were responded by the prime minister during these sessions.
The callers had raised different issues pertaining to corruption, land grabbing, inflation, coronavirus, Riyasat-i-Madina, etc., besides giving certain suggestions.
The highest participation in these sessions was made by the callers from Punjab province followed by Islamabad Capital Territory, Sindh and KPK. About 11 percent among these participants were overseas Pakistanis.
Major redressal of the public grievances included inheritance share of land as raised by a resident of Kohat, improvement of traffic system in Lahore, construction of RHC at a land donated by a resident of Sarai Alamgir for which the government of Punjab had allocated Rs30 million for the proposed scheme, waterlogging issue due to Gojra main drain in Faisalabad, stone crushing pollution issue at Ghora Gali, etc road, corruption in the utility store, passport issue at Pakistan embassy in Germany and initiation of criminal proceedings related to encroached land of an overseas Pakistani.
Issuance of prompt directions and resolution of their grievances by the prime minister had been widely appreciated by the participants who had also expressed their acknowledgment and gratitude to the prime minister.