'Masses' sea destined for Islamabad to wipe out all if election date not announced', Imran warns
The PTI chairman says he would give a call for Islamabad march after May 20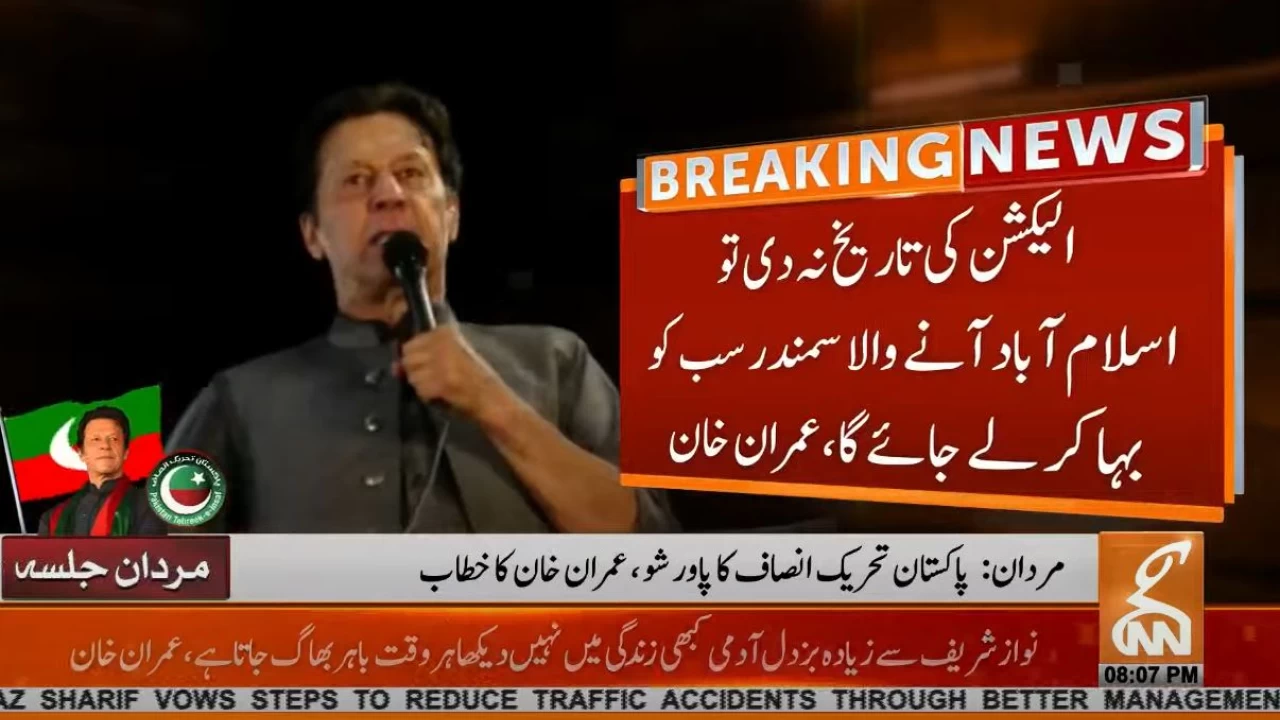 Mardan: PTI Chairman Imran Khan warned that if a date for the general elections was not announced, then the "sea of masses" heading towards Islamabad would be wipe out everyone.
Addressing a big gathering at Mardan, he said he was inviting the people of Pakistan to Islamabad not for politics but for revolution to change the fate of Pakistanis.
He said he was aware of all those who were involved in the "conspiracy" against his government.
Repeating his stance again, the former prime minister said a conspiracy was hatched against [his government] in connivance with the US.
The PTI chairman said when he came to know about the "conspiracy" then he went to the "people who could stop it.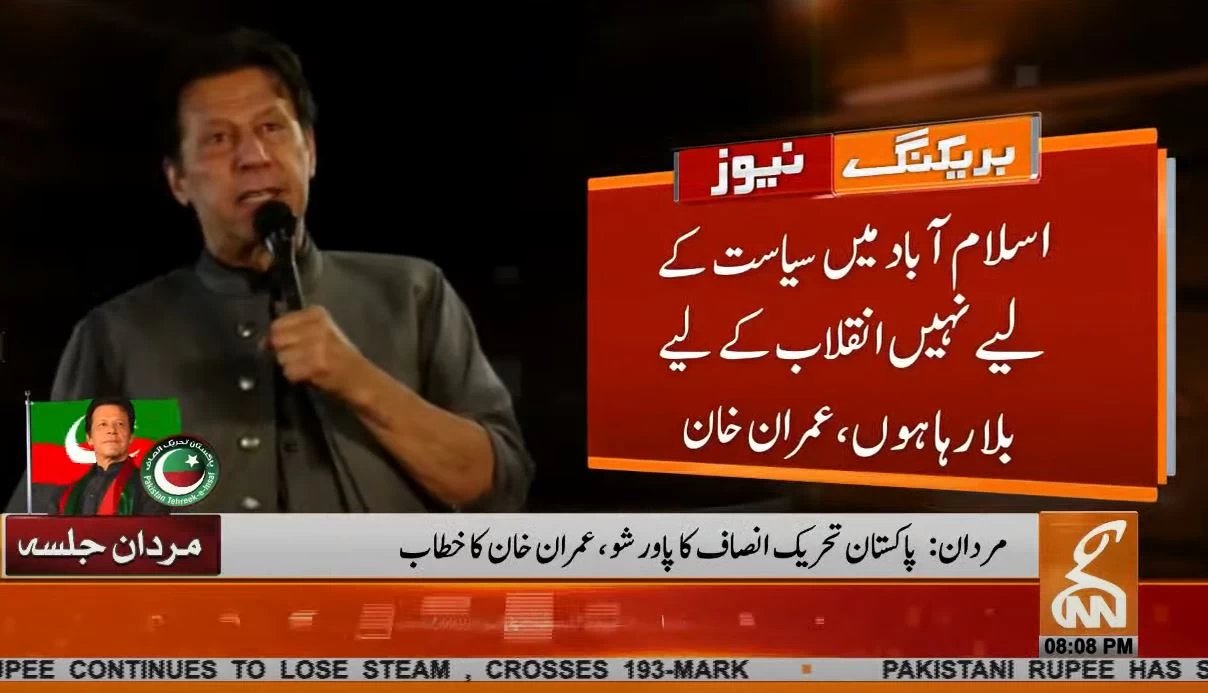 "I told them that if this conspiracy succeeds, then our economy will falter given its current condition."
He said he asked former finance minister Shaukat Tarin to tell those who "call themselves neutral" that the economy will collapse, but unfortunately, they did not stop it.