Govt will not allow violent march to enter Islamabad at any cost: Sana Ullah 
Islamabad: Interior Minister Rana Sanaullah has said we will not let any violent march enter Islamabad at any cost.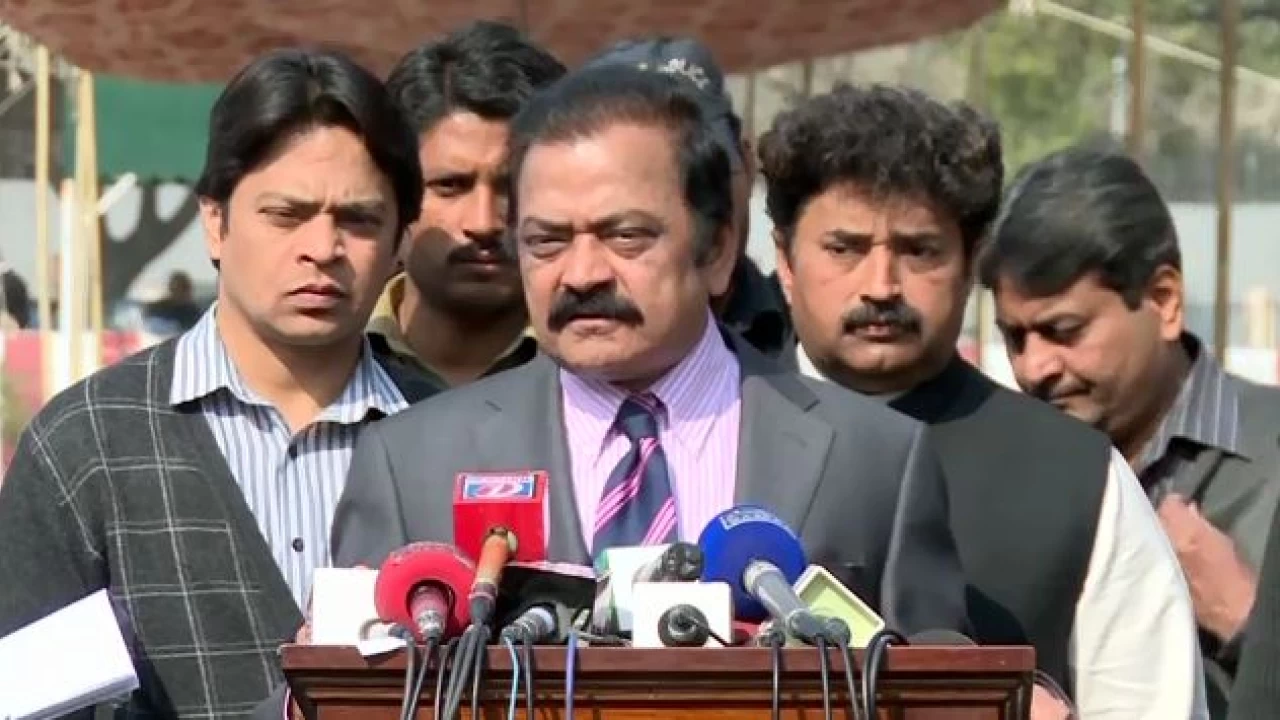 According to the details, the interior minister chaired a meeting in which the law and order situation in Islamabad, as well as PTI's possible long march, came under discussion.
"We can't leave our people at mercy of violent mobs and extremist groups, therefore we will not let any such march enter the capital," Federal Minister said.
He further added that such miscreant factors would be crushed and those who take the law into their hands will be dealt with iron hands.
He announced that Islamabad police and Frontier Constabulary will be given more financial, technical resources, and legal support to deal with law and order situation in Islamabad furthermore, police salaries and allowances would be equalized to Punjab police.
Moreover, Government has decided to pay the pending amount of one billion for " Police Shauhada package" immediately and the frontier constabulary will be given training to work as an anti-riot force.
Mr. Sana Ullah said Government is interested to build a safe city project like Lahore to ensure foolproof security of the Federal capital, maintain law and order as well as curb street crimes cameras coverage will be upgraded to hundred percent.
The federal minister also said that Cabinet yesterday condemned attacks and violence on police, rangers and FC forces by protestors in the march.
On the other hand, PTI has filed a constitutional petition in Supreme Court to protest in Islamabad, In the petition PTI has pleaded to the court seeking permission for peaceful protest and gathering in Islamabad, not to create any hurdles in the route of the march.
It is requested in the petition to bar any action or proceeding against the participants of the march.
Former premier Imran Khan has given a call for a march against the government if it doesn't announce elections soon.