EU mission holds meeting to gauge Pakistan's eligibility for GSP+ renewal
Eligible countries can export goods to the EU market at zero duties for 66% of tariff lines.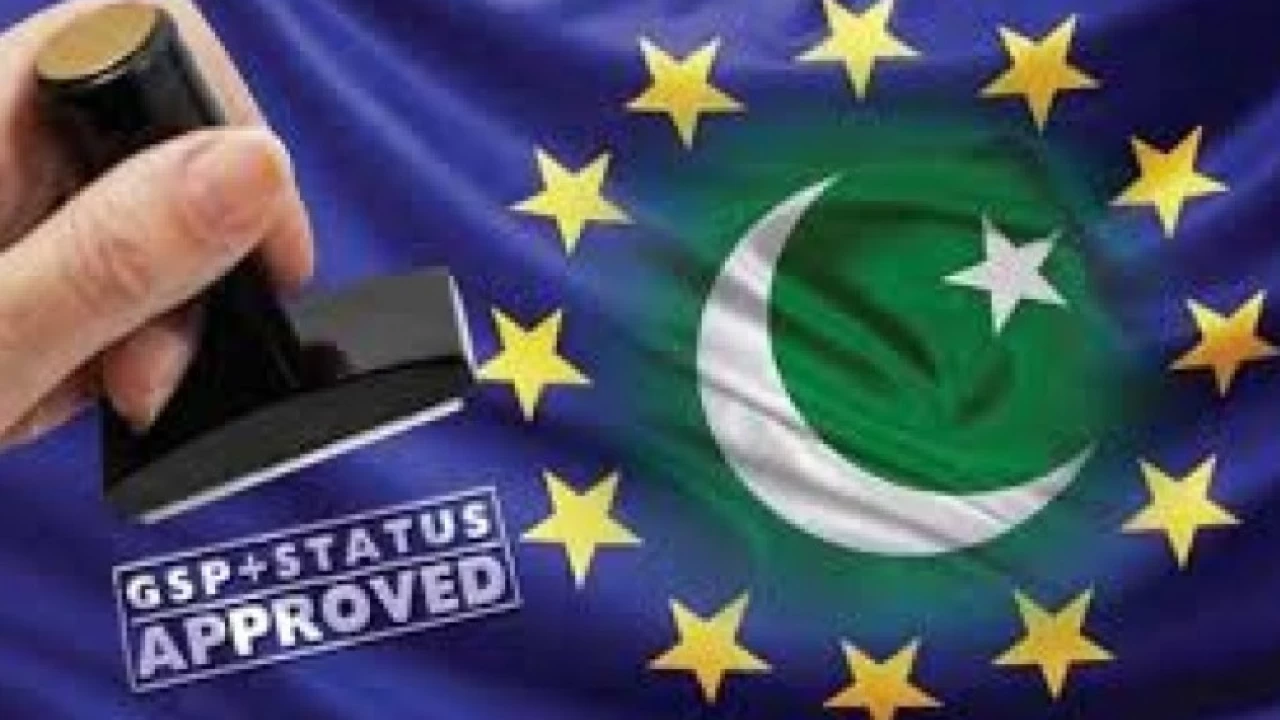 Islamabad: The first meeting of the European Union's (EU) monitoring mission was held on the issue of expansion of the Generalised System of Preference (GSP) plus scheme for Pakistan.
According to details, the EU monitoring mission during an onsite visit will gauge Pakistan's eligibility to qualify for the renewal of the GSP plus for another 10 years in the next phase from 2024 to 2034 through the implementation of 32 conditions.
An official announcement was made on Wednesday that the EU's monitoring mission comprising officials from the European External Action Service (EEAS) and the European Commission's Directorates-General for Trade and for Employment, Social Affairs and Inclusion have arrived in Pakistan and they will assess the effective implementation of 27 international conventions to Pakistan's signatory.
The GSP+ provides wide-ranging tariff preferences for imports to the EU from vulnerable developing countries to support poverty eradication, sustainable development and their participation in the global economy as well as reinforce good governance.
Eligible countries like Pakistan can export goods to the EU market at zero duties for 66% of tariff lines. This preferential status is conditional on GSP+ countries demonstrating tangible progress on the implementation of 27 international conventions on human and labour rights, environmental protection, climate change and good governance.
As stated by Executive Vice President and Commissioner for Trade Valdis Dombrovskis in 2021 "For five decades, the EU GSP has supported vulnerable countries to grow in a sustainable manner by giving them preferential access to the EU market. This has helped beneficiary countries to diversify their economies and create jobs. It has also galvanised beneficiary countries into improving human and labour rights, the environment and good governance".
As underlined by High Representative/Vice President Josep Borrell Fontelles "The GSP scheme is all about the EU's and Pakistan's joint commitment to sustainable development."GSP+ has been very beneficial to Pakistani businesses increasing their exports to the EU market by 65% since the country joined GSP+ in 2014.
The European Single Market, with over 440 million consumers, is Pakistan's most important destination. Pakistan exports worth EUR 5.4 billion (approx. PKR 1.2 trillion) garments, bed linen, terry towels, hosiery, leather, sports and surgical goods.
The mission would hold meetings with the government, the UN Country Team, International Labour Organisation (ILO), business and civil society representatives as well as other stakeholders.
The findings of the mission would be part of the next GSP report, which is due to be presented to the European Parliament and the Council towards the end of 2022. The European Union continuously monitors the implementation of relevant 27 international conventions drawing inter alia on the reports and information by the UN and other international agencies that are custodians of the respective convention.
On the other hand, Federal Minister for Planning and Reforms Ahsan Iqbal said the government was positively engaged with the European Union Monitoring Mission expecting the extension of GSP+ (Generalised Scheme of Preferences Plus) status for Pakistan for the next 10 years, which was set to expire on Dec 31, 2023.
It is pertinent to mention that there is zero per cent duty on several export products under this GSP plus status.
Scandal-ridden Boris Johnson agrees to step down as British PM 
Boris Johnson agrees to quit, will be 'caretaker PM' till October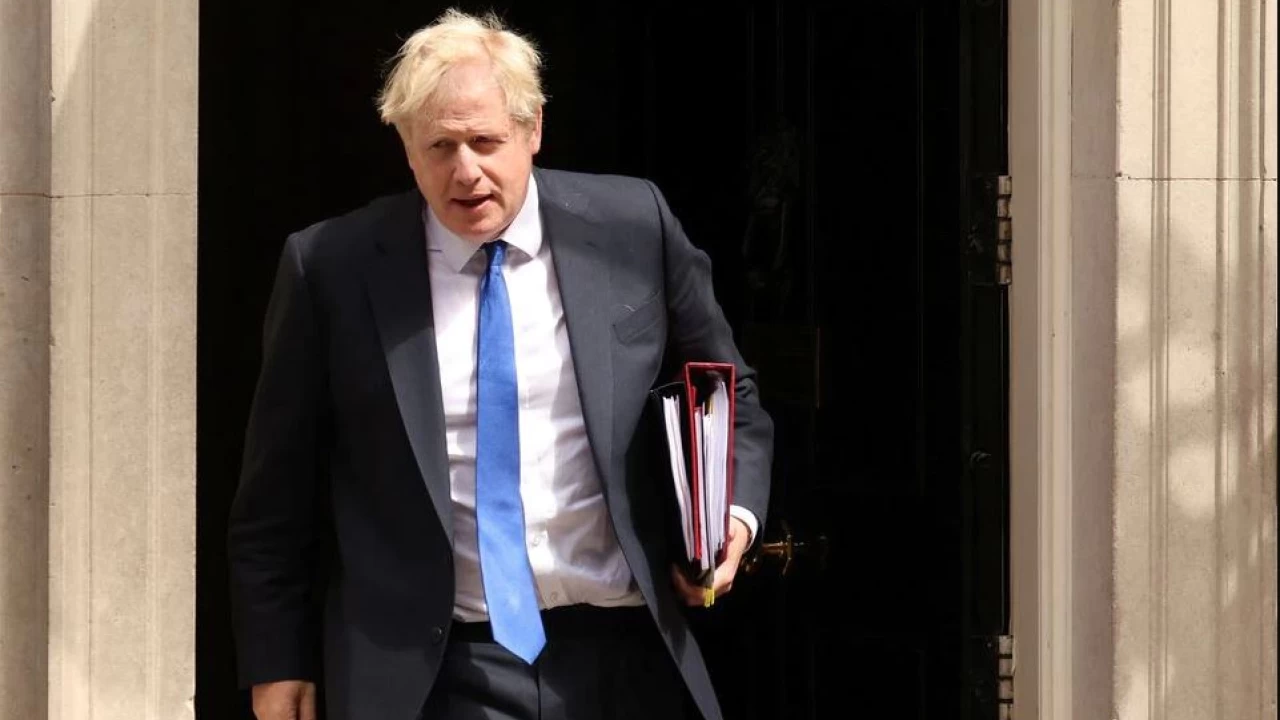 London: British Prime Minister Boris Johnson is expected to resign on Thursday, with his office saying he will make a statement to the country.
According to details, Boris Johnson will announce his resignation as British Prime Minister after he was abandoned by ministers and his Conservative Party's lawmakers who said he was no longer fit to govern.
Johnson had been hanging onto power despite the resignation of a string of his top ministers.
On Thursday the man he appointed as finance minister less than 48 hours earlier publicly urged Johnson to quit.
"The Prime Minister will make a statement to the country today," said a spokesperson.
Defence Secretary Ben Wallace also called on Johnson to quit but said he would stay in his role to protect national security.
Sun Political Editor Harry Cole said Johnson was aiming to carry on as prime minister until a new leader was chosen later in the summer, a task that can take up to two months.
With eight ministers, including two secretaries of state, resigning in the last two hours, an isolated and powerless Johnson was set to bow to the inevitable and declare he was stepping down.
"His resignation was inevitable," Justin Tomlinson, Deputy Chairman of the Conservative Party, said on Twitter. "As a party we must quickly unite and focus on what matters. These are serious times on many fronts."
The revolt this week was triggered by revelations about the prime minister's handling of sexual misconduct allegations against former Deputy Chief Whip Chris Pincher.
It is pertinent to mention here that Boris narrowly survived a no-confidence vote among Conservative MPs last month. Total 211 voted for the prime minister but a staggering 148 stood against him.
SOURCE: NEWS AGENCIES
Metro bus service a relief for commuters amid fuel price hike: PM
He announced to offer free transportation service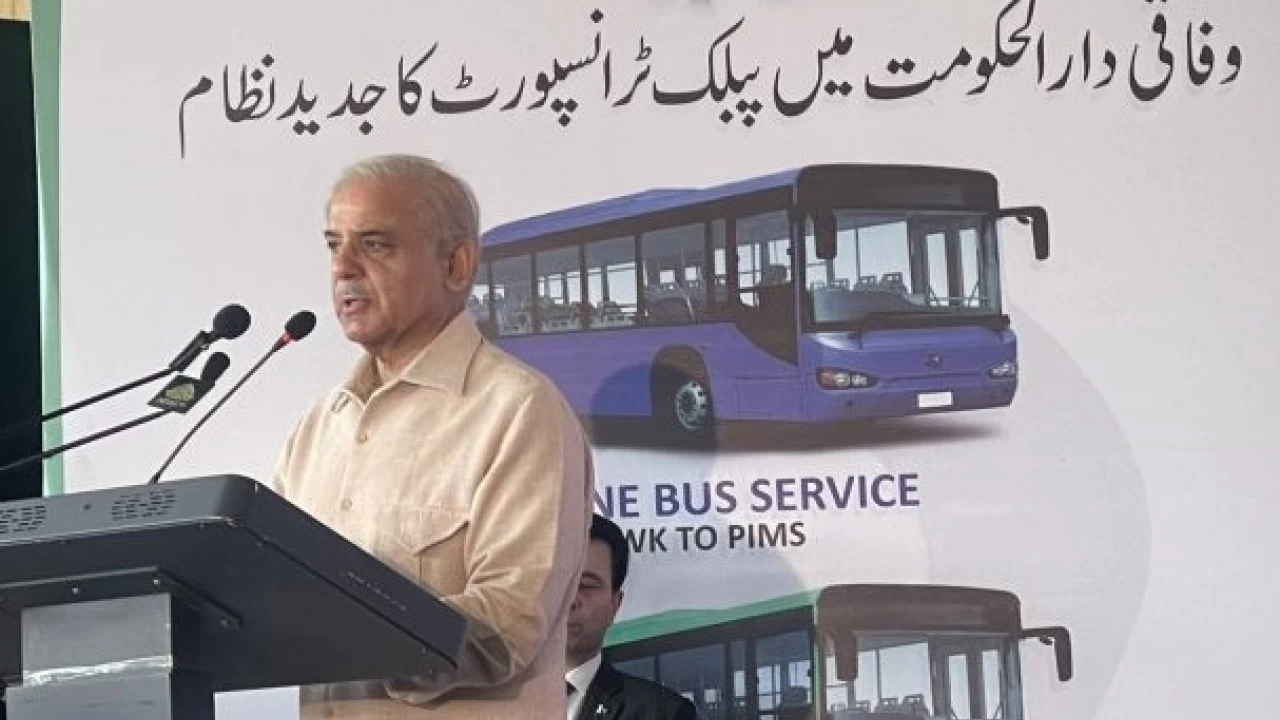 Islamabad: Prime Minister Shehbaz Sharif on Thursday inaugurated the first four-line interconnected Islamabad metro bus service, terming the step a big relief for commuters of the twin cities dealing with high fuel prices.
Addressing at the launch of Green and Blue lines of the mass transit metro bus service, he termed the service a gift for the residents of the twin cities of Islamabad and Rawalpindi, which will accommodate common man, students and workers plying on the routes.
With the service, Bhara Kahu, GT Road, Koral and Rawalpindi have been connected through Green, Orange, Blue and Red Lines respectively.
The bus service will run from Baharakahu to PIMS (Green Line) & Koral to PIMS (Blue Line) where all the Green Blue service will merge with Red Line (Rawalpindi Islamabad Metro). From Faiz Ahmad Faiz bus stop, the passengers can take Orange line to Airport.
The prime minister mentioned that at the time when the petrol prices skyrocketed, the launch of four metro bus lines would be a sigh of relief for commuters.
He said a decent and on-time transportation service on regular basis was a service to common man and lauded the efforts of Interior Minister and the Chairman CDA for service delivery.
He announced to offer free transportation service to commuters for one month.
PM Sharif regretted that a delay in launch of service for four year during the previous tenure incurred heavy losses to national exchequer.
He directed completion of allied services to metro bus project on urgent basis to facilitate the common man.
PM Sharif said the shuttle service from Rawat to Koral was under consideration and funds would be provided for an early launch.
He said every penny of national exchequer would be spent judiciously for the uplift of citizens and stressed that every public project be monitored to avoid lapses in delivery.
The prime minister said efforts were afoot to control inflation in the country through short-term relief measures.
He said the government would promote solar power generation projects to mitigate the challenges of shortage of electricity.
He lauded the step of the Punjab government to provide free electricity to consumers using 100 units and hoped that the other provinces would also emulate the facility.
The prime minister appreciated the efforts of Interior Minister Rana Sanaullah for the steps taken regarding the welfare of Islamabad police and their families.
The prime minister also laid the foundation stone of a Command and Control centre for metro buses at Bhara Kahu, which will be completed in six months.
Interior Minister Rana Sanaullah said the service would accommodate the residents of Islamabad and adjoining areas as an affordable and decent transportation.
He mentioned that Shehbaz Sharif throughout his political career took steps to facilitate the common man.
Chairman CDA Amir Ahmed Ali said 30 buses from China had been added to the fleet to facilitate the services.
He said from Koral to PIMS, 13 bus stations had been set up with headway of six minutes. Due to road construction up to Rawat, a bus shuttle from PWD will run.
He said there are 8 stations complete on Green Line, whereas the rest of six stations would be completed by August 14.
A bus depot had been established at Bhara Kahu to save the dead mileage.
The CDA Chairman said a smart card would also be launched to be used on all bus services, including Rawalpindi's Red Line.
The Command and Control Centre will be completed in six months.
He said Islamabad was the first city in the country with four bus lines operating and vowed to expand in the capital's sector areas at a stretch of 8-9 kilometres.
Pakistan squad's support personnel tests positive for Covid-19
He will undergo five-day quarantine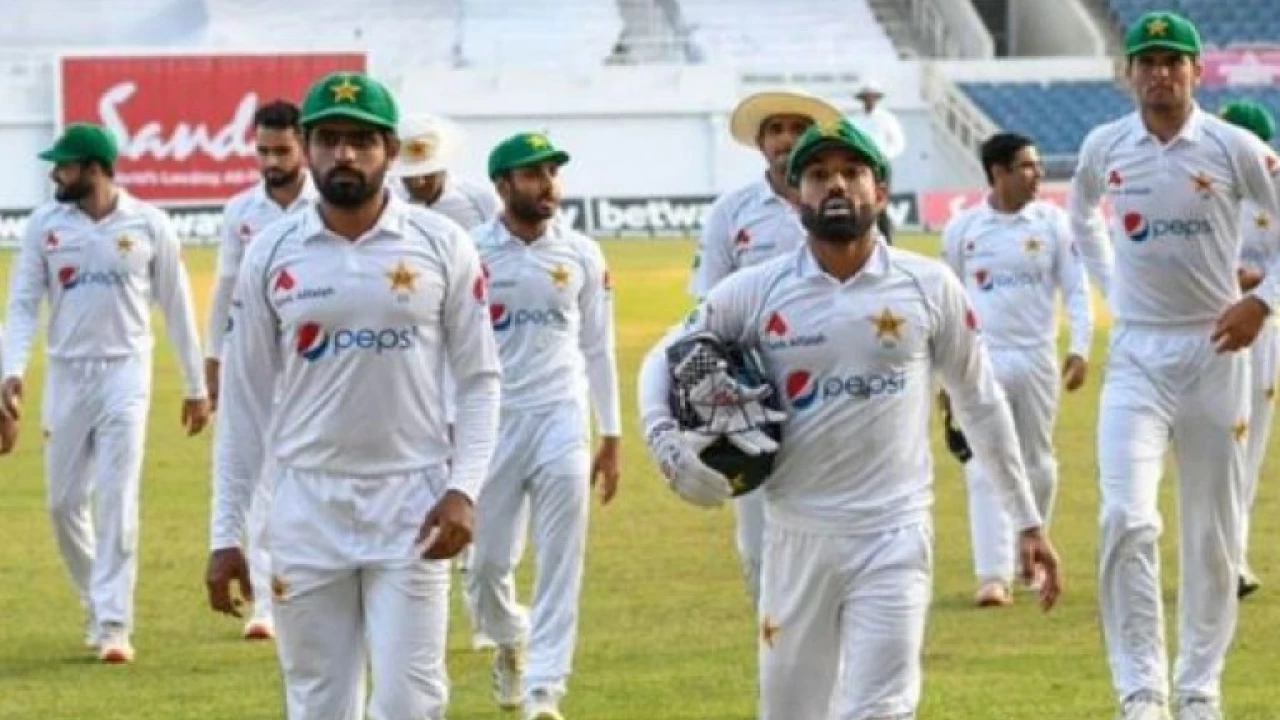 Lahore: Pakistan Test squad's support personnel Malang Ali tested positive for Covid-19, Pakistan Cricket Board (PCB) informed on Thursday.
The squad arrived in Colombo on Wednesday evening at 6:00pm Pakistan time.
The team official confirmed that Malang tested positive for Covid-19 in the on-arrival Rapid Antigen test.
The masseur will now undergo five-day isolation and will be allowed to come out of isolation upon returning a negative RAT test on the fifth day, he added.
Pakistan will play a three-day warm-up match between 11-13 July. The first Test will be played at Galle from 16 July, while the second Test will be staged at Colombo from 24 July.