Six terrorists killed in crossfire with security forces in Balochistan: ISPR
Pak Army soldier was martyred during the operation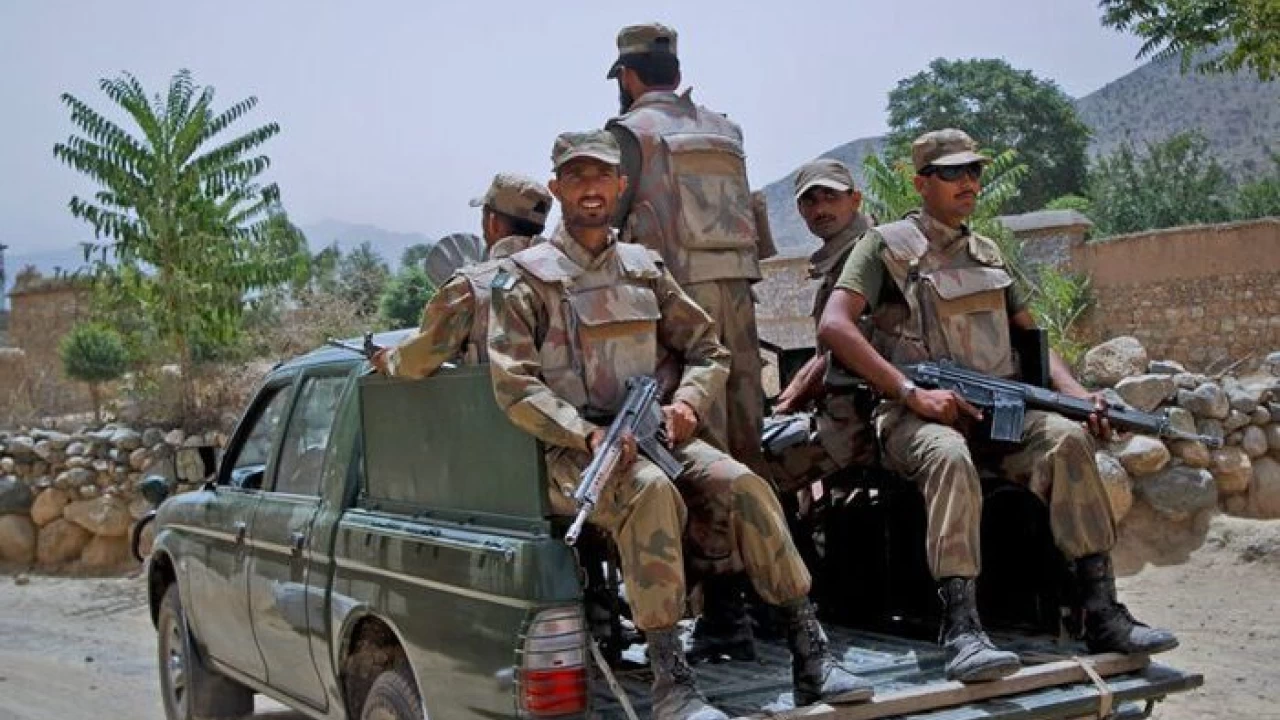 Kech: Security forces killed six terrorists during an operation conducted by security forces in the general area of Hoshab, district Kech, Inter-Services Public Relations (ISPR) said Friday.
In a brief statement, the military's media wing said the operation was conducted on information regarding the movement of a terrorist group on motorcycles towards Panjgur from Kech.
"Security forces immediately cordoned the area and started a search operation to apprehend the terrorists," the ISPR said, adding that once surrounded, the terrorists opened indiscriminate fire on security forces.
The ISPR mentioned that a heavy exchange of fire took place between terrorists and security forces and a large cache of arms and ammunition has been recovered.
"During engagement, Havaldar Hidayat Ullah (belongs to Lakki Marwat) embraced shahadat while Naik Mir Muhammad (belongs to Waziristan) got injured," the military's media wing added.
At least 26 killed, dozens injured in northern Algeria forest fires 
Deaths include 24 people in El Tarf and two in Setif, with hundreds forced to leave their homes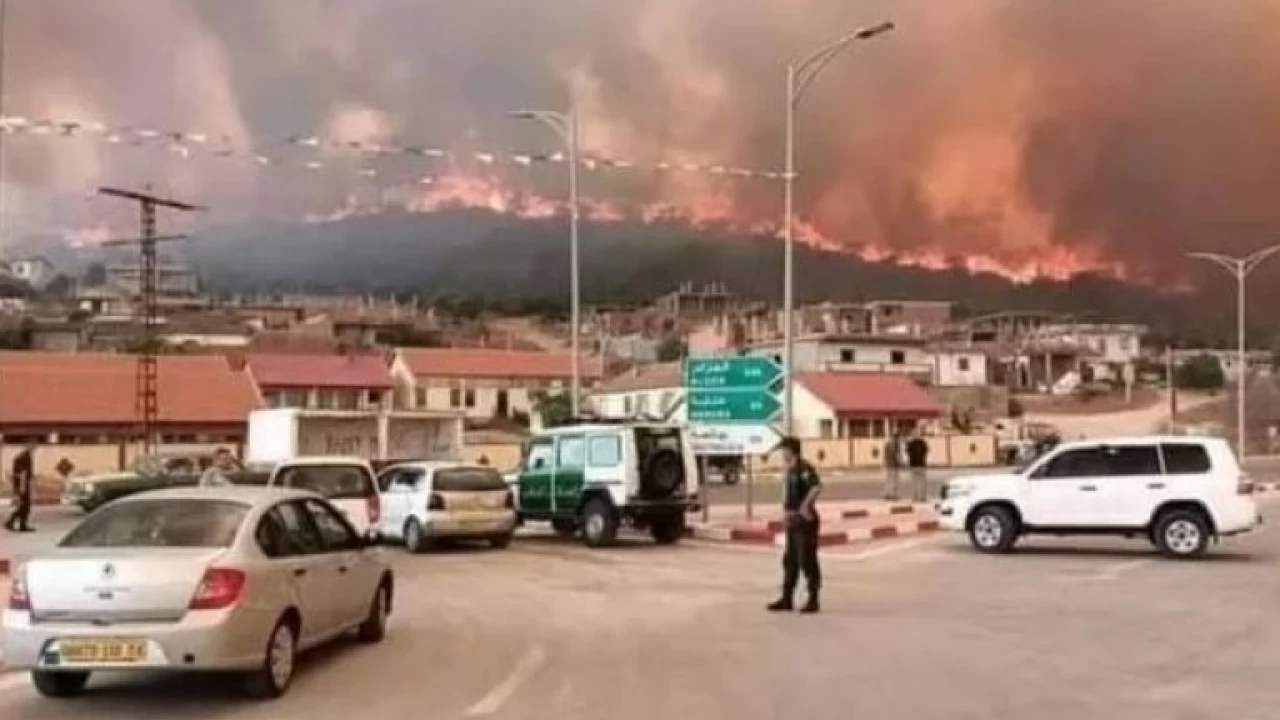 El Tarf: At least 26 people died and dozens of others were injured in forest fires that ravaged 14 districts of northern Algeria on Wednesday, the interior minister said.
Kamel Beldjoud told state television that 24 people lost their lives in fires in El Tarf, near the border with Tunisia, in addition to two others who died earlier in Setif.
The civil protection agency in Setif had said that two women, "a 58-year-old mother and her 31-year-old daughter", were killed in the town.
In Souk Ahras, farther to the east near Algeria's border with Tunisia, people were seen fleeing their homes as fires spread before firefighting helicopters were deployed.
An earlier toll said four people in Souk Ahras suffered burns and 41 others had breathing difficulties, the authorities said. Media reports said 350 residents had been evacuated.
No updated toll was given on the number of people injured in the fires in other areas.
The gendarmerie has closed several roads as a result of the fires.
"Thirty-nine fires are underway in 14 wilayas (administrative councils)," the civil protection agency said, noting that El Tarf was the worst hit, with 16 fires in progress.
Helicopters used bambi buckets to drop water on fires in three wilayas, including Souk Ahras.
Since the start of August, 106 fires have broken out in Algeria, destroying more than 2,500 hectares of woodland.
Beldjoud said some of the fires were started by people.
Wednesday's toll brings the total number of people killed in wildfires this summer up to 30.
Algeria is Africa's largest country but it only has 4.1 million hectares (10.1 million acres) of the forest.
Each year the north of the country is affected by forest fires, a problem that has worsened due to climate change.
Last year, at least 90 people died in forest fires that ravaged northern Algeria, destroying more than 100,000 hectares of woodland.
President urges youth to participate in monsoon plantation drive to cope with climate change
"Pakistan was the eighth country most vulnerable to the negative effects of climate change"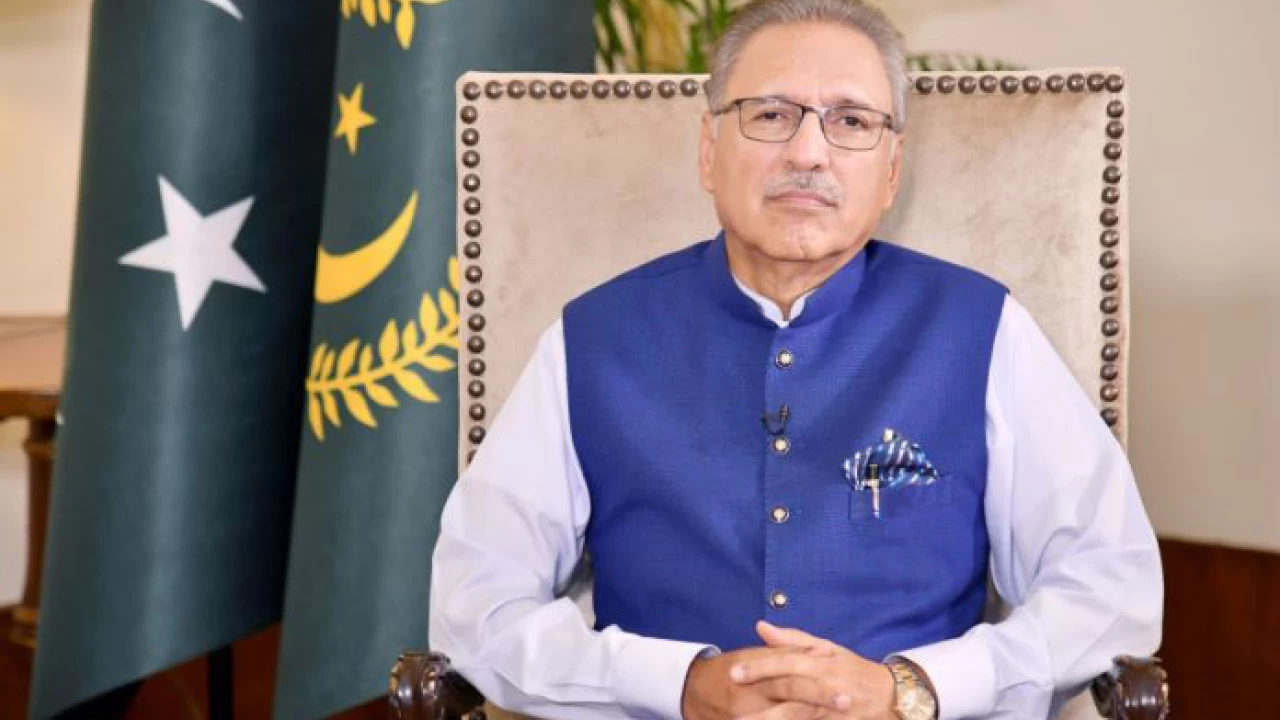 Islamabad: President Dr Arif Alvi on Thursday called for concerted efforts by all segments of society to carry out extensive plantations in a bid to save the country from the horrendous effects of climate change.
In his message on the launch of the national monsoon tree plantation drive, he urged every citizen, particularly youth, to actively participate in the campaign by planting trees in residential areas, on roadsides, and near industrial zones.
President Alvi said Pakistan was the eighth country most vulnerable to the negative effects of climate change.
He mentioned that rising mercury levels were resulting in glacier melting and urban flooding.
During the last 19 years, he said, Pakistan suffered around 173 incidents related to climate change besides the massive destruction this year as well.
The president said as per international standards, a country required 25 percent forest cover, however, pointed out that Pakistan only had 4.8 percent of the green area according to a World Bank report.
He emphasized carrying out plantation at a large scale across the country and mentioned the Ten Billion Tree Tsunami as the largest such plantation project in the country's history.
Under the project, he said, 1.81 billion trees had been planted by June 2022. By 2023, around 3.29 billion trees will be planted.
President Alvi said 10,000 saplings were planted in the premises of the Aiwan-e-Sadr in 2021, while a Miyawaki forest was also raised at an area of 1.5 acres under the Green Presidency Initiative.
He expressed confidence that an increase in forest cover would help mitigate the effects of climate change in the country and would also control urban flooding.
Also, the extensive plantation would result in the preservation of wildlife and flora and fauna in the country, he added.
Pak-Saudi Arabia agree to improve coordination to deal with common challenges
Matters of mutual interests including Pak-Saudi bilateral relations were discussed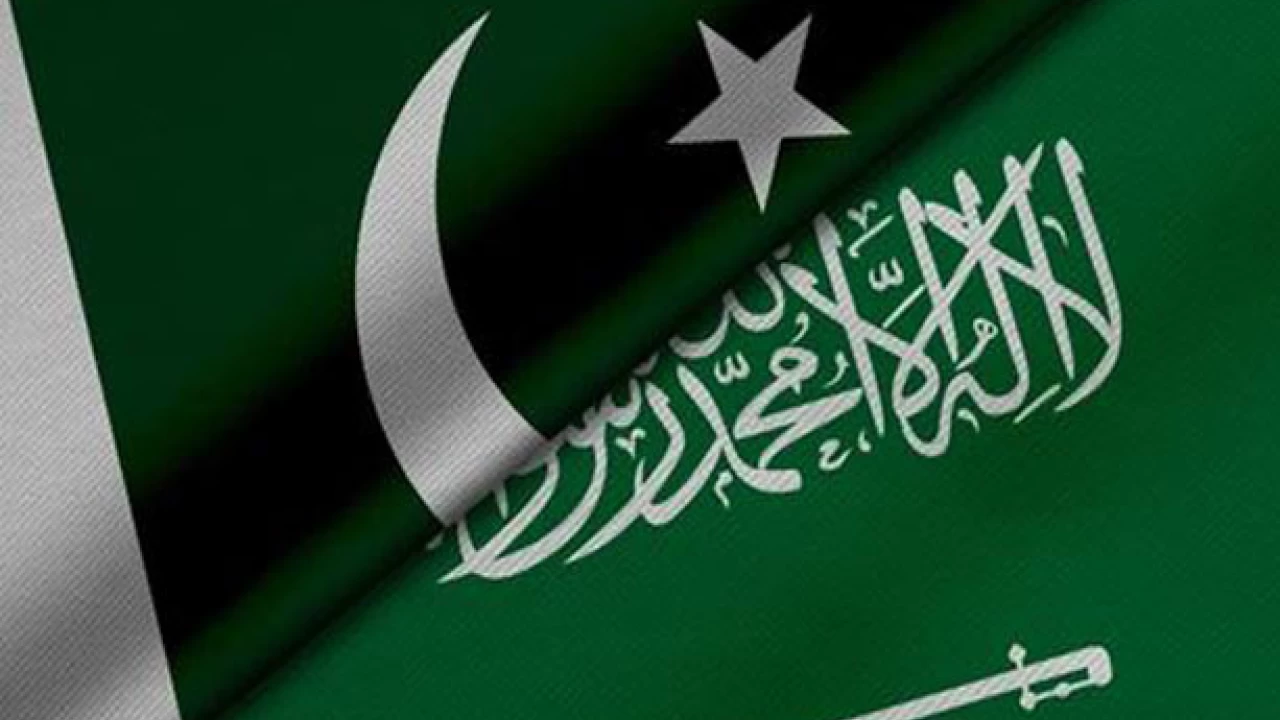 Islamabad: Pakistan and Saudi Arabia on Thursday agreed to further improve the coordination between the interior ministries of both the countries to deal with common challenges.
The agreement was reached at the meeting held at Jeddah between Interior Minister Rana Sanaullah and his Saudi counterpart party, said a statement issued here. Earlier, Saudi Deputy Interior Minister Dr. Nasir bin Abdul Aziz Dawood received Rana Sanaullah upon his arrival at the Ministry, it further said. Pakistani Ambassador to Saudi Arabia Aamir Khurram Rathore and Consul General Khalid Majeed were also present in the meeting.
Matters of mutual interests including Pak-Saudi bilateral relations came under discussion during the meeting. Interior minister congratulated his counterpart for making the best arrangements for Hajj 2022. The minister congratulated and thanked the Saudi government for the successful implementation of the Road to Makkah project for Pakistani pilgrims.
He stressed the need to improve the communication between the Interior Ministries of both the countries. Security cooperation between Pakistan and Saudi Arabia would further be enhanced, he added. He said Pakistan and Saudi Arabia would jointly face all internal and regional security challenges. Pak-Saudi relations were historical, long-standing and and fraternal, he added.
Sanaullah said the Pakistani people have special devotion and love for the custodian of two holy mosques. Saudi Arabia has always provided generous help and assistance to Pakistan in the most difficult situations, he added. He congratulated the Saudi government and the custodian of the mosques for making the best arrangements for the Hajj. He said over 80,000 Pakistani Hujjaj performed hajj this year and availed the Road to Makkah facility.