Three more grain ships set to leave Ukraine: UN
The first caravan with Ukrainian corn left the ports of Odesa and Chornomorsk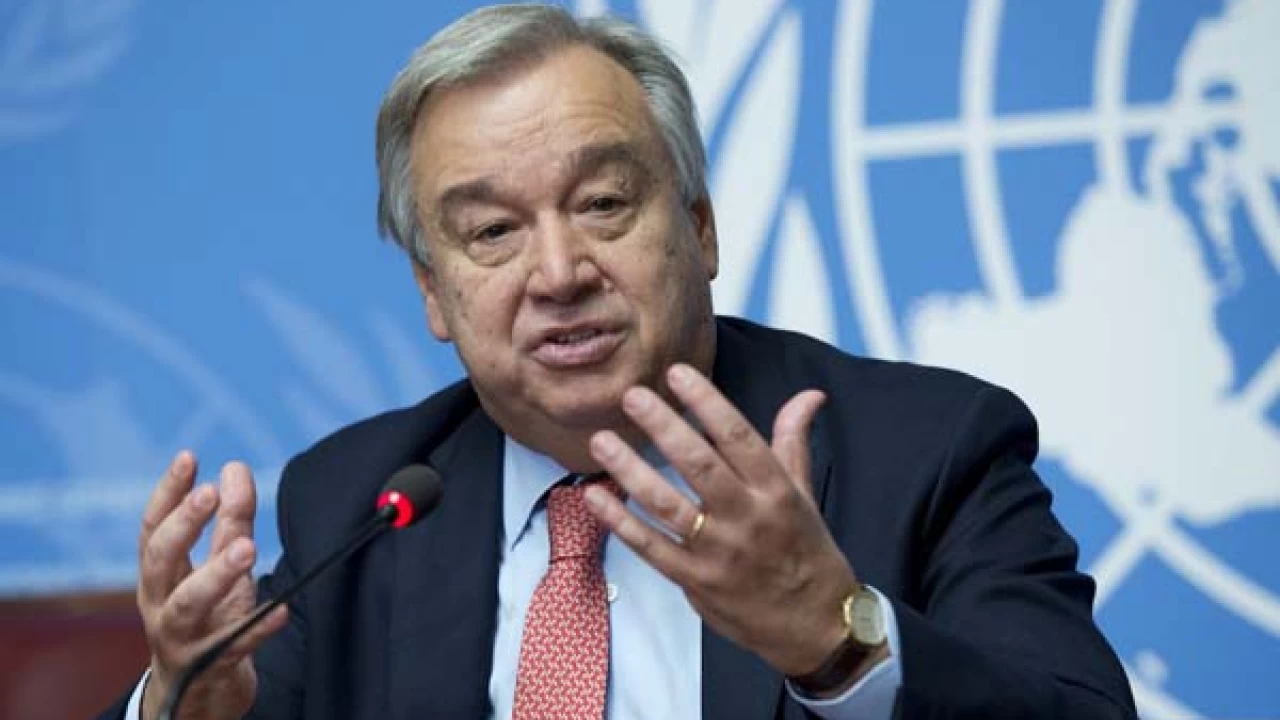 United Nations: Three more ships have been given the green light to leave Ukraine's Black Sea ports, carrying just over 58,000 tons of corn, in a move that will raise hopes further for the success of a UN initiative aimed at lowering prices of essential foods and easing the global crisis.
The Istanbul-based Joint Coordination Centre (JCC), which is managing the Black Sea Grain Initiative, agreed between the United Nations, Ukraine, Russia and Türkiye, has authorized the departure of three vessels – two from the port of Chornomorsk and one from Odesa, carrying a total of 58,041 tons of corn through the designated "maritime humanitarian corridor".
The grain deal facilitated by UN Secretary-General Antonio Guterres following the Russian invasion, amidst concerns over the blockade of Ukraine's valuable food exports via the Black Sea, was signed between the parties on July 22 in Istanbul.
The JCC announced five days later, was established in order to realize the initiative, and the first commercial shipment took place just on Wednesday when the Razoni was cleared to leave, bound for the Lebanese port of Tripoli.
The first shipment of over 26,000 tons of Ukrainian food under a Black Sea export deal has been cleared to proceed towards its final destination in Lebanon.
Its role is to enable the safe transportation by merchant ships of grain and other foodstuffs and fertilizers from three key Ukrainian ports in the Black Sea, to the rest of the world.
The JCC, which is made up of representatives from the nations involved in the deal plus the UN, said in a press release that the merchant ship Polarnet, anchored in Chornomorsk port, would leave carrying a cargo of 12,000 metric tons of corn destined for Karasu in Türkiye.
The Rojen, also anchored in Chornomorsk, is due to leave on Friday with a cargo of 13,041 tons corn destined for Teesport, in the north of England, while the Navistar, anchored in Odesa, will set off with 33,000 tons of corn, bound for Ringaskiddy, Ireland.
The JCC said it had also authorized the movement, pending inspection, of the merchant vessel Fulmar S, inbound for Chornomorsk. Fulmar S is currently at anchorage at the inspection area near northwest of Istanbul.
"The three outbound vessels are estimated to depart in the morning from their respective ports", said the JCC. "Timings may be affected based on readiness, weather conditions or other unexpected circumstances. Inspection is expected to take place after arrival at the anchorage area in Turkish territorial waters."
The JCC said that "drawing from lessons learnt during the first movement of M/V Razoni, the JCC has authorized this movement as a second 'proof of concept', testing multi-ship operations in the corridor including an inbound ship. In addition, the corridor has been revised to allow for more efficient passage of ships while maintaining safety."
The JCC acknowledged the need for commercial vessels which have been stranded in Ukrainian ports since February, to be allowed to depart to their "pre-defined destinations."
"Their movement will free up valuable pier space for more inbound ships to come in and carry food to global markets in line with the Initiative."
As per pre-agreed procedures, all participants coordinate with their respective military authorities in Moscow, Kyiv and Ankara, and other relevant authorities to ensure the safe passage of commercial vessels, the JCC emphasized.
"The JCC will monitor closely the safe passage of the vessels through the humanitarian maritime corridor."
US Secretary of State extends full support to Pakistan's flood victims
"We continue to work together to mitigate future impacts of the climate crisis in Pakistan"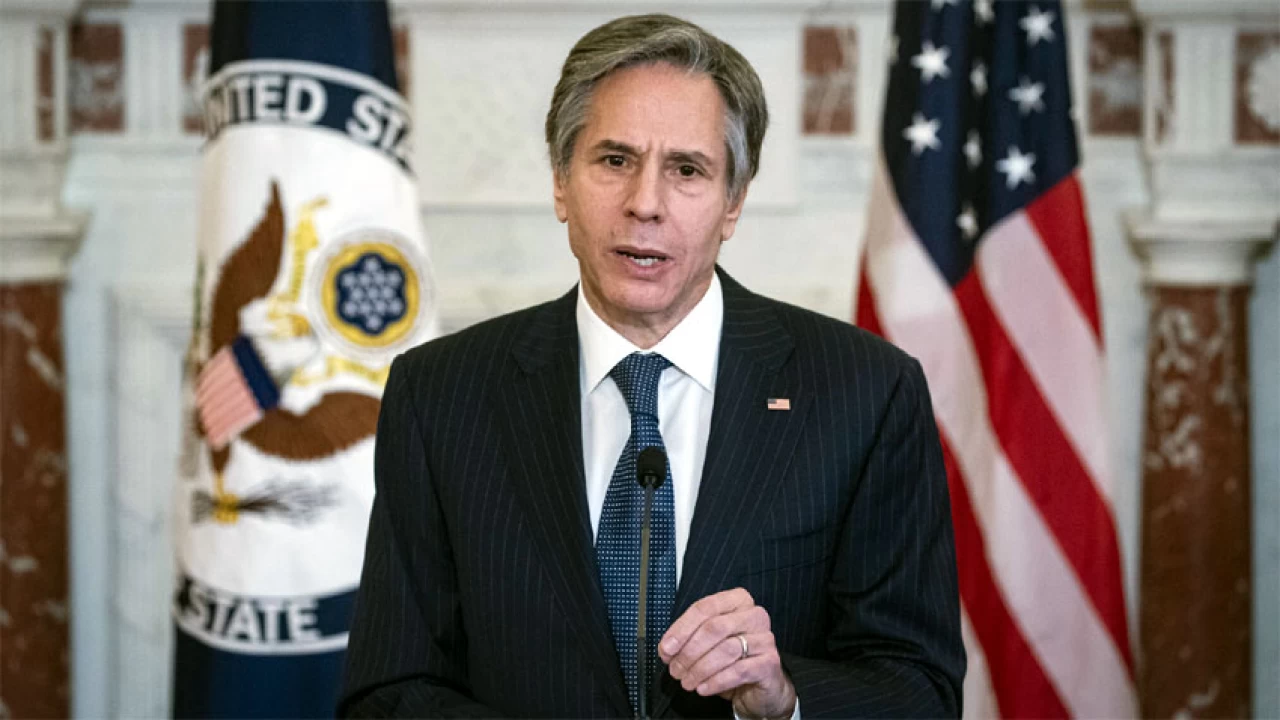 Washington: US Secretary of State Antony Blinken has reiterated the commitment to stand by Pakistan in hard times and extends full support to flood victims.
In a tweet, he said one million dollars will be given to Pakistan to build resilience against natural disasters. He said this amount is in addition to one hundred thousand dollars in immediate relief.
The US Secretary of State said we continue to work together to mitigate future impacts of the climate crisis in Pakistan.
Flooding caused by heavy rain kills 16 in western China
Rivers changed courses and flooded villages and towns. More than 6,200 people were affected by the flood.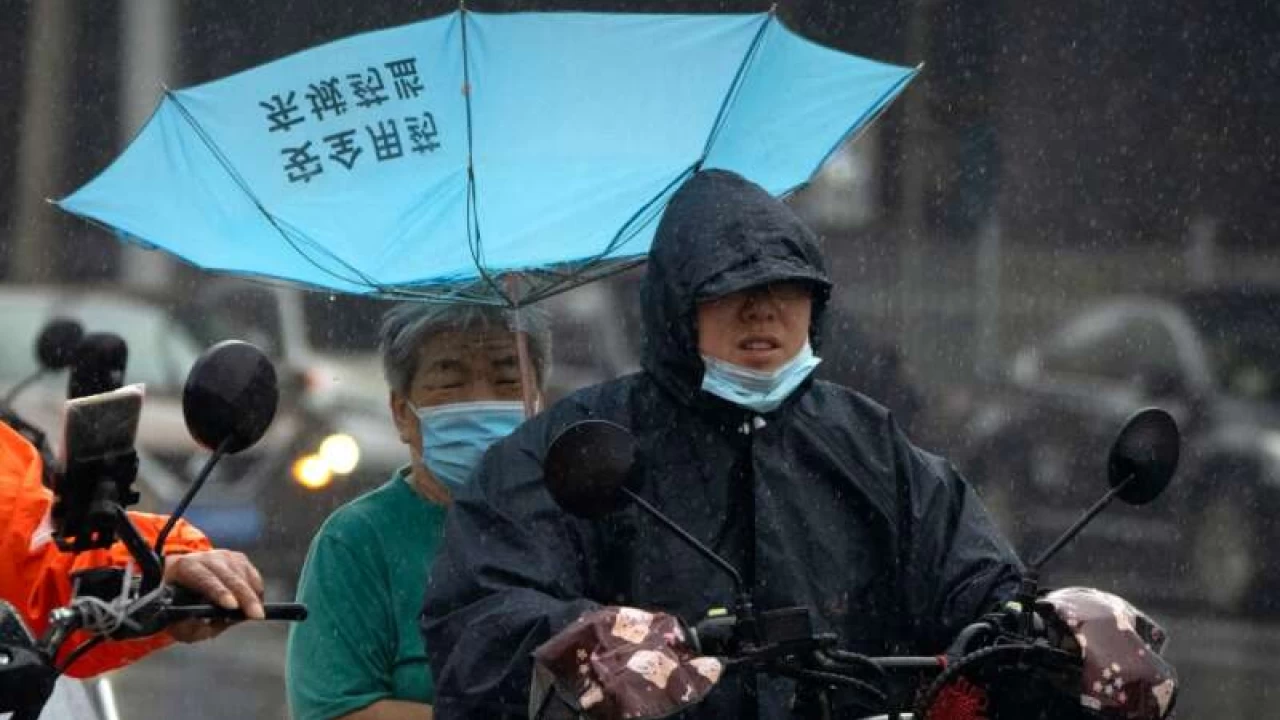 Beijing: Flooding caused by heavy rainfall in the western Chinese province of Qinghai has killed 16 people, state media reported on Thursday, with an additional 36 missing.
Heavy and sudden downpours in Datong Hui and Tu Autonomous County, population 403,368, of Qinghai province started late Wednesday, causing flooding on the mountains and triggered landslides, according to China's state broadcaster CCTV.
Rivers changed courses and flooded villages and towns. More than 6,200 people were affected by the flood.
Local government has sent a rescue team of 2,000 people and more than 160 vehicles for disaster relief.
Since June, China has been grappling with extreme weather from heatwaves to historic floods. The government has blamed climate change, which it says will increasingly affect the economy and society.
SOURCE: Reuters
Pakistan, Canada need to further deepen, bilateral cooperation in diverse fields: FM
He was talking to his Canadian counterpart Mélanie Joly through a video call in Islamabad on Wednesday.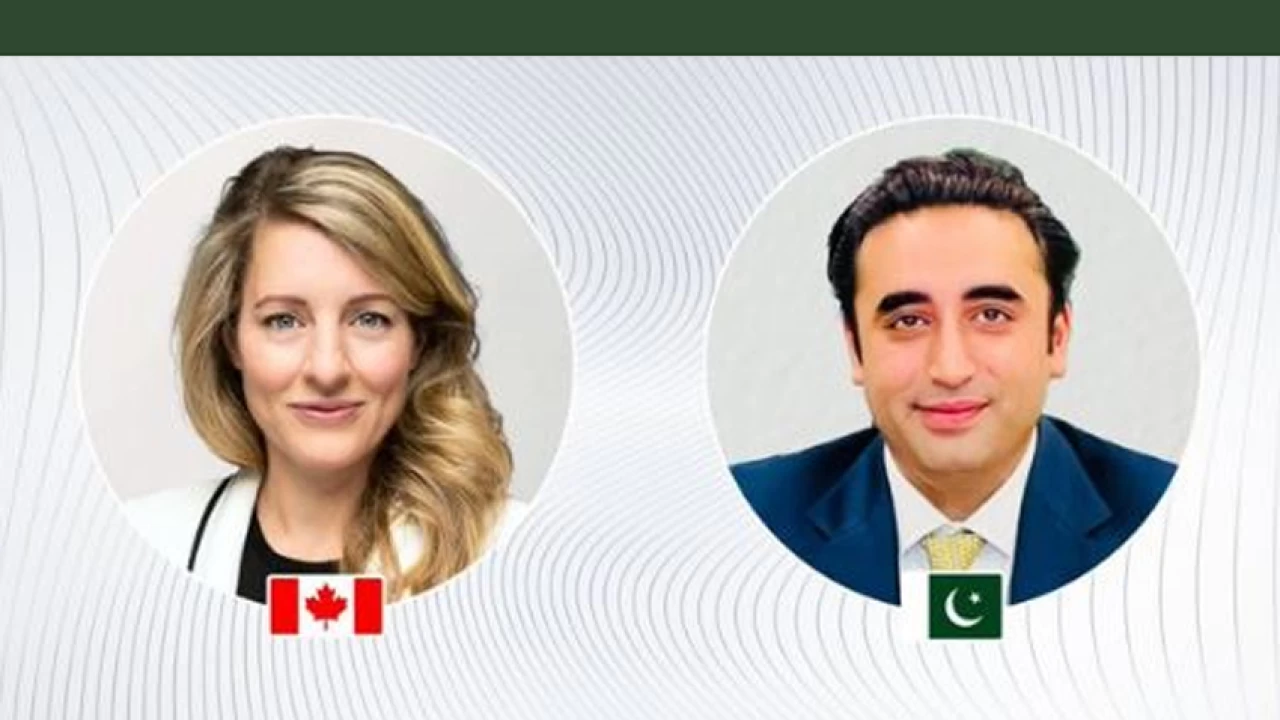 Islamabad: Foreign Minister Bilawal Bhutto Zardari has underscored that Pakistan and Canada needed to further deepen and expand bilateral cooperation in diverse fields.
He was talking to his Canadian counterpart Mélanie Joly through a video call in Islamabad on Wednesday.
Bilawal Bhutto Zardari underlined that this year marks the 75th anniversary of the establishment of diplomatic ties between Pakistan and Canada and maintained that both countries were holding activities to befittingly celebrate this milestone occasion.
Agreeing with the Foreign Minister,Mélanie Joly stressed that Canada was keen to solidify multi-dimensional ties with Pakistan.
In the context of situation in Afghanistan, Mélanie Joly particularly thanked Pakistan for its unremitting support in the evacuation process since last August. Foreign Minister Bilawal Bhutto Zardari underlined that Pakistan had been facilitating the evacuations on a humanitarian basis. The Foreign Minister also reiterated the need for scaled up support of the international community in protecting the lives and livelihoods of the Afghan people in the wake of dire humanitarian and economic crises and acknowledged Canada's humanitarian assistance for Afghanistan.
During the video call, Mélanie Joly congratulated the Foreign Minister on his assumption of office and hoped that Pakistan-Canada ties would further strengthen and widen under his leadership.
The two Ministers agreed to remain in close contact. The Foreign Minister also conveyed his cordial greetings and best regards to Prime Minister Justin Trudeau.
Bilawal Bhutto Zardari invited Mélanie Joly to visit Pakistan which she accepted the invitation and underlined that she was looking forward to visit Pakistan at her earliest convenience.