Latif Afridi: Former SCBA president shot dead in PHC
According to police officials, a suspect—identified as Adnan—has been taken into custody.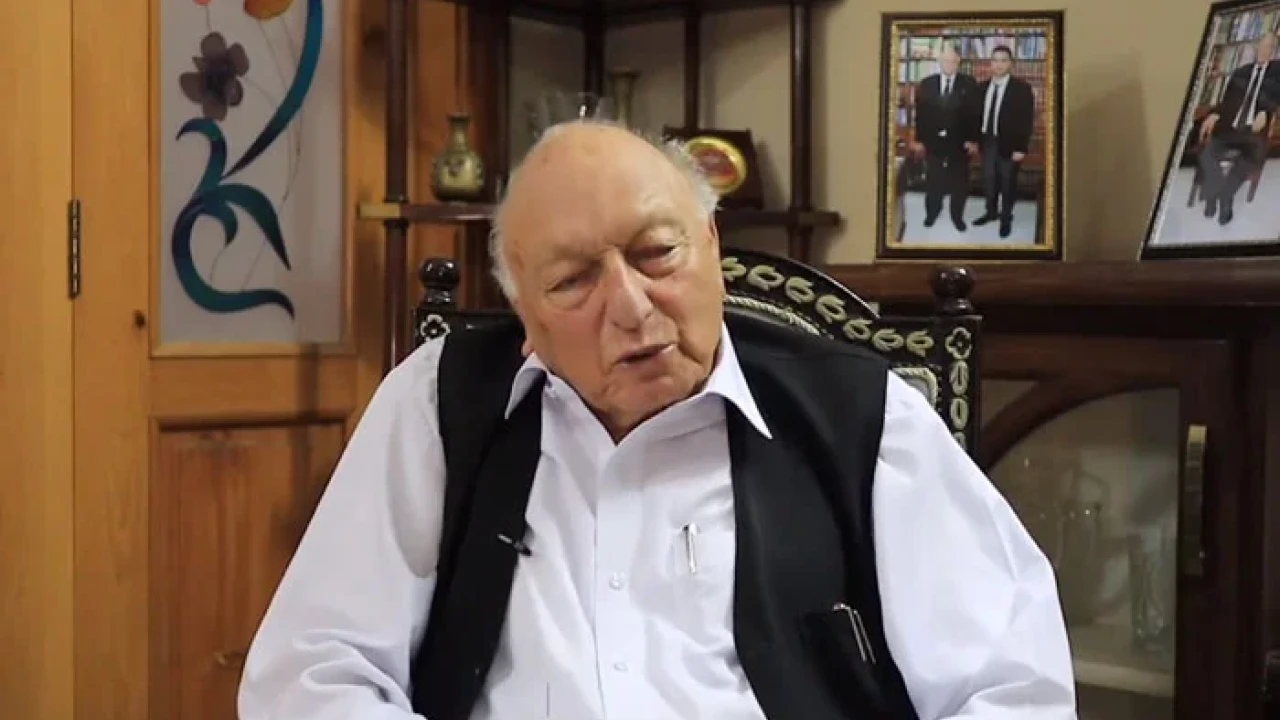 Peshawar: The former president of Supreme Court Bar Association (SCBA) Latif Afridi has been killed on Monday after being shot six times at the Peshawar High Court (PHC) bar.
The lawyer was immediately shifted to the Lady Reading Hospital of Peshawar but hospital administration declared him dead on arrival.
According to police officials, a suspect— identified as Adnan Sami Afridi— has taken into custody.
The investigation is underway to find out that how the shooter managed to get inside the bar despite strict security.
Meanwhile, authorities have registered the case against seven people including victim's son.
The Senior Superintendent of Police (SSP) Operations Kashif Abbasi stated that the matter seems to be of personal enmity between two families.
Talking about security arrangements in the court, the officials stated that they will take action if any loophole was found.
The motive behind the murder cannot be immediately ascertained.
It is pertinent to note that a few weeks back, the deceased had been booked along with nine others in a murder case of Swat Anti-Terrorism Court (ATC) Judge Aftab Afridi and his three family members.
According to details, Aftab Afridi with wife, daughter-in-law and a toddler grandson were on the way to Islamabad from Peshawar via Swabi when unidentified people attacked their vehicle near the Ambar Interchange in April, 2021.
The ex-SCBA president denied his involvement in the case and assured full cooperation with authorities.
In a presser, the family of killed judge rejected the claim, stating that they have evidence of Latif Afridi's involvement in the attack and requested justice from high court.
Abdul Latif Afridi had served as President SCBA, Peshawar High Court Bar Association (PHCBA) and as Member National Assembly (MNA). He was an expert of constitutional affairs and legal subjects. He survived several life attempts in the past and narrowly escaped.
The lawyers protested against the brutal killing of their senior colleague and chanted slogans. They boycotted the court's proceeding and demanded the unmasking of the mastermind behind the broad day murder of Abdul Latif Afridi.