California shocked by deadly back-to-back mass shootings
The attacks seem especially baffling in part because the suspects in each were men of retirement age, much older than the typical perpetrator of deadly mass shootings that have become routine in the United States.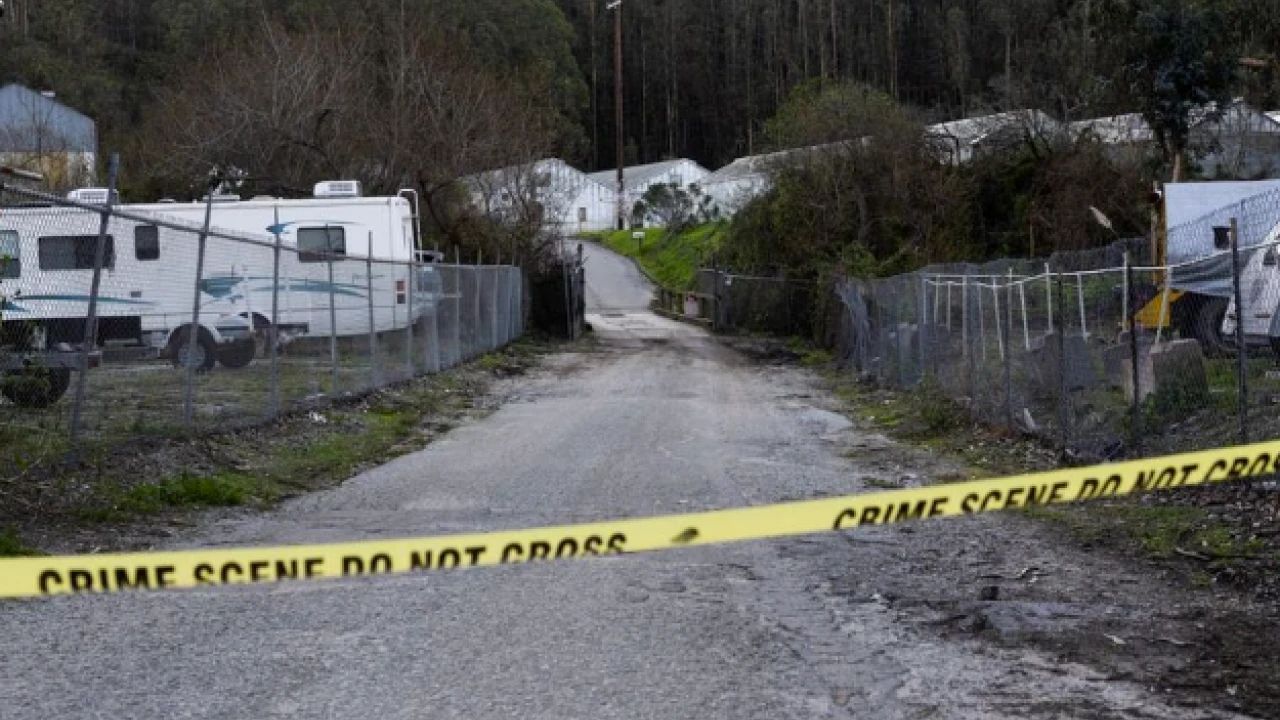 Monterey Park: Just two days after a gunman killed 11 people at a Los Angeles-area dance studio, seven more victims were shot dead in a seaside town near San Francisco, as California suffered one of its bloodiest spates of mass gun violence in decades.
Authorities said they had not identified the motive for either of the rampages. The attacks seemed especially baffling in part because the suspects in each were men of retirement age, much older than the typical perpetrator of deadly mass shootings that have become routine in the United States.
California Governor Gavin Newsom said he was visiting wounded survivors from Saturday night's massacre in the Los Angeles suburb of Monterey Park when he was informed of Monday's killings in northern California. "Tragedy upon tragedy," Newsom wrote on Twitter.
The latest gun carnage struck Half Moon Bay, a town known for its surfing beaches and agriculture, about 30 miles south of San Francisco. On Monday, a gunman there opened fire on farm workers at two locations about a mile apart, killing seven and wounding one, then fled. Authorities had not released information on the victims as of Tuesday morning.
The accused gunman, identified as Chunli Zhao, 67, was taken into custody later after he was found sitting in his vehicle, parked outside a sheriff's station, where authorities said they believe he had come to surrender.
A semi-automatic handgun was found in his car, San Mateo County Sheriff Christina Corpus told an evening news conference.
Corpus said the suspect, who was "fully cooperating" with investigators following his arrest, had worked at one of the two crime scenes. She described the sites as agricultural "nurseries," where some of the workers also lived. Local media reported one site was a mushroom farm.
The San Mateo District Attorney's office told local news that it expected to file charges on Wednesday morning, and the suspect was due in court on Wednesday afternoon.
President Joe Biden said in a statement on Tuesday that he had been briefed on the Half Moon Bay shooting and had directed his administration to support local authorities.
"Even as we await further details on these shootings, we know the scourge of gun violence across America requires stronger action," he said, calling on Congress to reintroduce a federal assault weapons ban.
News of the massacre surfaced as detectives were still investigating the Saturday night shooting at Star Ballroom Dance Studio in Monterey Park, just east of downtown Los Angeles, where a gunman killed 11 people and wounded nine.
Authorities said the suspect, Huu Can Tran, 72, then drove to a second dance hall nearby but was confronted by the club's operator, who wrestled the weapon away.
Tran, a longtime patron of the Star Ballroom, fled in a white cargo van. Police cornered him about 12 hours later in Torrance, south of Los Angeles, at which point he fatally shot himself.
LETHAL RECORD
Saturday's violence unfolded in the midst of a Chinese Lunar New Year celebration in Monterey Park, a hub of the Asian-American community in Southern California, raising initial concerns that the attack was racially motivated.
The coroner's office had only identified four of the 10 victims by Tuesday morning. Among the dead were two fishermen from Taiwan, according to the Taiwanese consulate in Los Angeles, which did not name the deceased.
Among the victims, friends and family said My Nhan, 65, and Ming Wei Ma, in his 60s, were regulars at the dance studio. In a statement, the family of Valentino Marcos Alvero remembered the Filipino man as a loving grandfather and "the life of any party."
The Chinese consulate in Los Angeles said Chinese citizens had died in the incident without giving specifics.
It ranked as the deadliest mass shooting ever in Los Angeles County, according to Hilda Solis, a member of the county Board of Supervisors.
By comparison, the 1984 massacre of 21 people at a McDonald's restaurant in San Diego stands as the greatest loss of life from a single California shooting.
The two latest shootings were also notable for the age of the suspects, one in his late 60s, another in his early 70s.
A database of 185 mass shootings between 1966 and 2022 maintained by the nonprofit Violence Project includes just one carried out by someone 70 or older - a retired miner who killed five people in Kentucky in 1981.
Los Angeles County Sheriff Robert Luna told reporters on Monday that investigators had collected 42 bullet casings and a large-capacity ammunition magazine from the dance studio.
He said a search of the suspect's mobile home in a gated senior-living community in the town of Hemet, 80 miles east of Los Angeles, turned up a rifle, electronic devices and items "that lead us to believe the suspect was manufacturing homemade" weapons silencers. Police also seized hundreds of rounds of ammunition from the dwelling and a handgun from the suspect's vehicle.
Monterey Park Police Chief Scott Wiese said investigators were looking into unconfirmed reports that the violence may have been sparked by jealousy or relationship issues.