'Matters crossed even point of no-return,' says Rana Sanaullah
The Interior Minister says Imran Khan has changed the politics into personal enmity and he will be responsible whatever happens, pointing out that "Mashwani is in the custody of the PTI as they are expert of making fake narratives"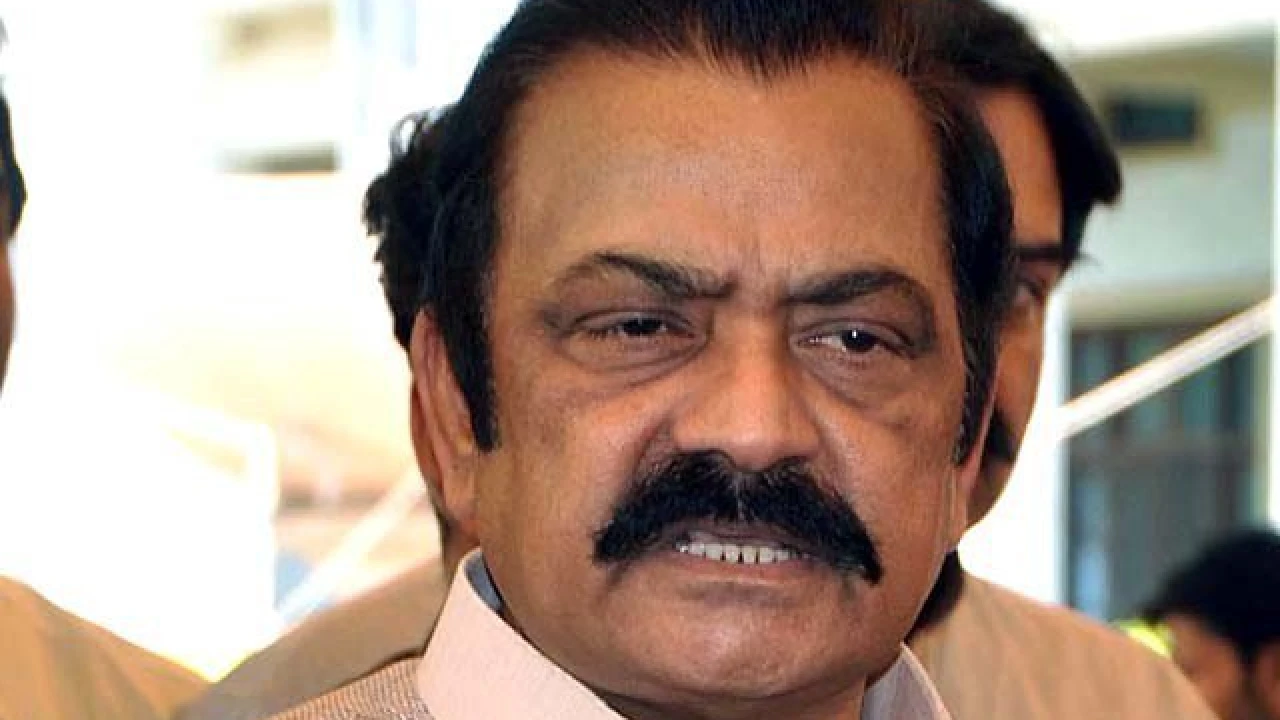 Lahore: Interior Minister Rana Sanaullah said that the matters now crossed even the point of no returns in the national politics, holding Pakistan Tehreek-e-Insaf (PTI) Chief Imran Khan responsible for turning politics into 'personal enmity'.
"If someone wants to end you then what will be your response," said Rana Sanaullah while explaining his earlier statement that either there would be the PML-N or the PTI during a show of a local TV on Sunday.
He said that the statement of Imran Khan is known to everyone when he came to know about the return of Nawaz Sharif.
"Imran Khan when heard that Mian Nawaz Sharif had decided to return to Pakistan he said that they would deal with him. What does it mean? Are we children and do not understand?," said Rana Sanaullah while quoting Imran Khan.
He said they could sit idle when he was accusing them and calling them thieves and corrupt, and was not ready even to sit and talk on the issues.
"Imran Khan used every tactics to end our politics. From my case to the treatment of Nawaz Sharif in the jail, he did everything to harm us," he added.
When asked that who would work for the county if both sides decided to fight each other, he said that he was asked to come and sit with them and discuss 'charter of economy'.
"The matter is that when he changed the politics into personal enmity then there is no other option except that what we will do whatever we could and they will do whatever they could.
But, he said, Imran Khan would be responsible whatever happened.
"Azhar Mashwani is in the custody of the PTI. Actually, they create fake narratives, speak a lie and then speak it continuously," he said, adding that he wanted elections in Punjab and KPK during the prevailing situation and questioned that who would accept the results of these two elections.
The Interior Minister also criticized the judges, saying that what would be he justice when the judges were delivering judgements on the wishes of their wives and children.