Gold prices surge in Pakistan's uncertain market
Gold price has witnessed a significant increase amid global economic uncertainty.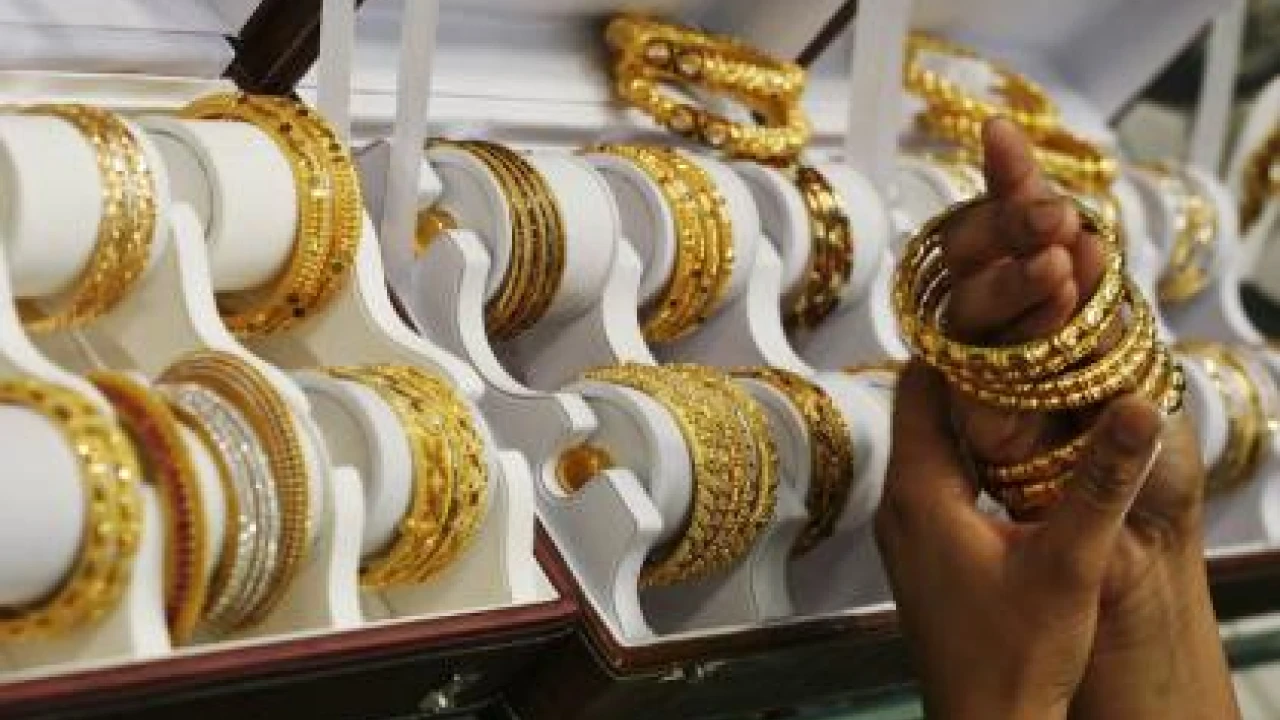 Karachi: The price of gold has again increased as the international rates climb higher, leading to a surge in domestic gold prices.
As reported by All Pakistan Sarafa Gems and Jewelers Association (APSGJA) a rise of Rs 600 per tola is observed on May 24.
The rise brought the domestic gold rate to Rs237,800 per tola, and Rs514 per 10 grams, reaching Rs203,875.
Meanwhile, the international price of gold rose by $23, settling at $1,982 per ounce.
The surge in gold prices can be attributed to multiple factors, including the ongoing discussion between US Democrats and Republicans regarding the federal debt ceiling and the potential for a future interest rate hike.
Additionally, there is anticipation surrounding the release of minutes from a recent Federal Reserve meeting.
Furthermore, the APSGJA revealed that the local gold market in Pakistan is currently priced at a premium compared to the Dubai bullion market, with gold being "over cost" by Rs4,000 per tola.
This indicates that purchasing gold in Pakistan is currently more expensive than acquiring it from the global market.
On the other hand, the price of silver remained stable at Rs2,900 per tola and Rs2,486.28 per 10 grams, as reported by the association.